…Hiding In Plain Sight.
Tha Sala is one of those places you go through, rather than to. It sits next to the infamous Highway 401 that I have to use anytime I leave Khanom. It's really the only road whether I'm heading north or south. Tha Sala is about 70kms south and is just a ten minute irritant as the traffic slows due to the multitude of traffic lights impeding the smooth flow.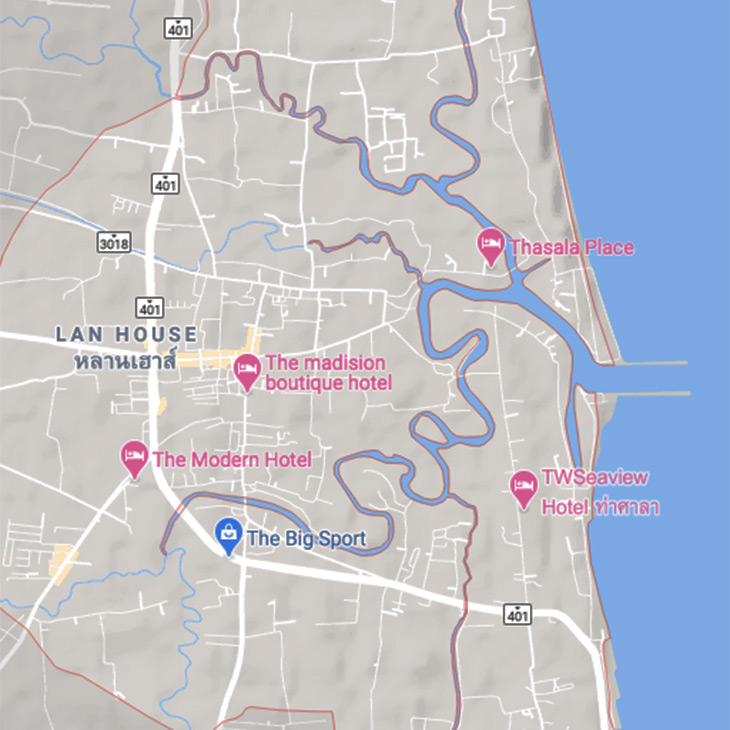 The town is off to the left when heading south, sandwiched between the highway and the Gulf of Thailand, which, needless to say, is where you can find the beaches. Those to the north of the town though are rarely visited, as they need a detour to get away from a network of rivers that separate sand from town…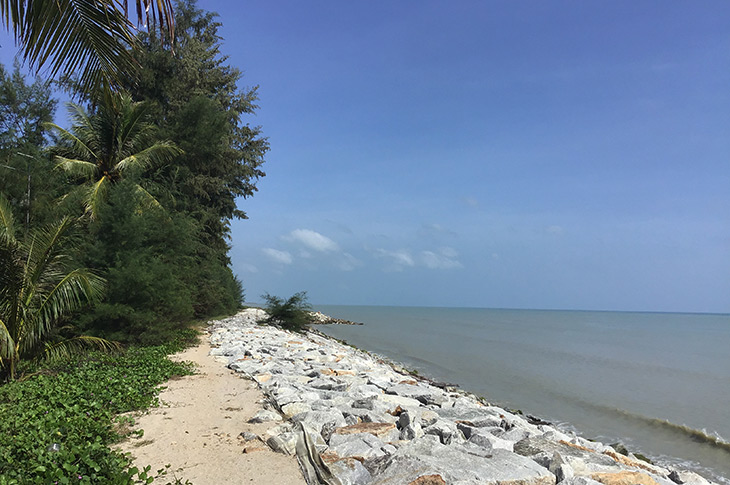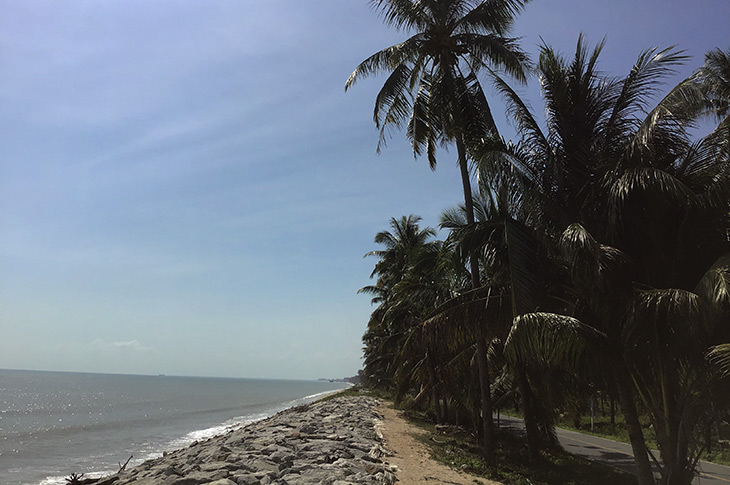 As you can see, large rocks have had to be used to prevent beach erosion. There's really not much there except for the odd small, and mostly deserted resort, plus a few tiny beachside restaurants…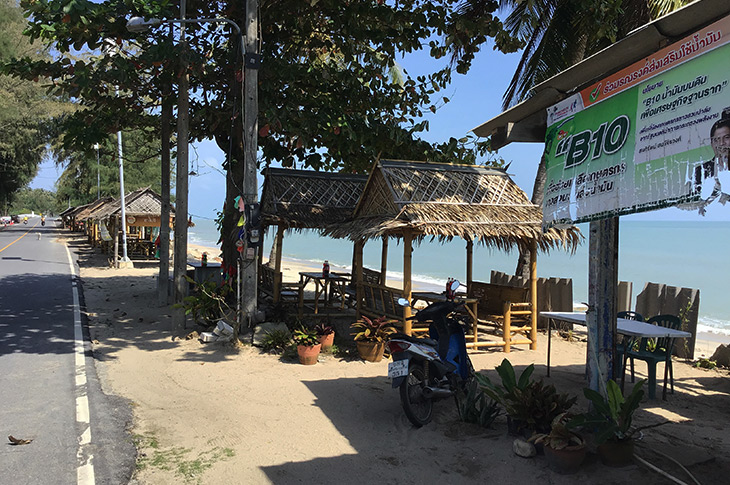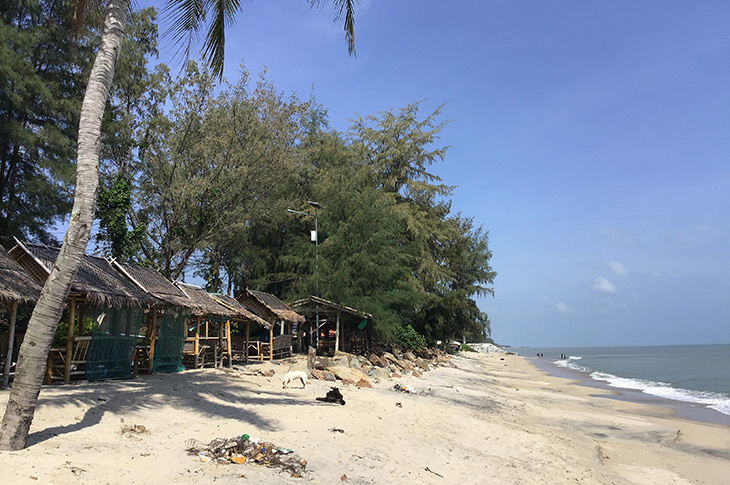 However; it's very attractive, and well worth a visit. The above photos were taken on a Sunday afternoon, so you can see that when I say "deserted" I mean deserted!
South of Tha Sala, the 401 bends towards the coast, at one point being only a few meters from the sea. This makes it much easier to wind your way back up the sea front towards the town, although you can't actually reach it dues to more bridgeless rivers. Some large-ish restaurants line the beach, which are very popular in an evening.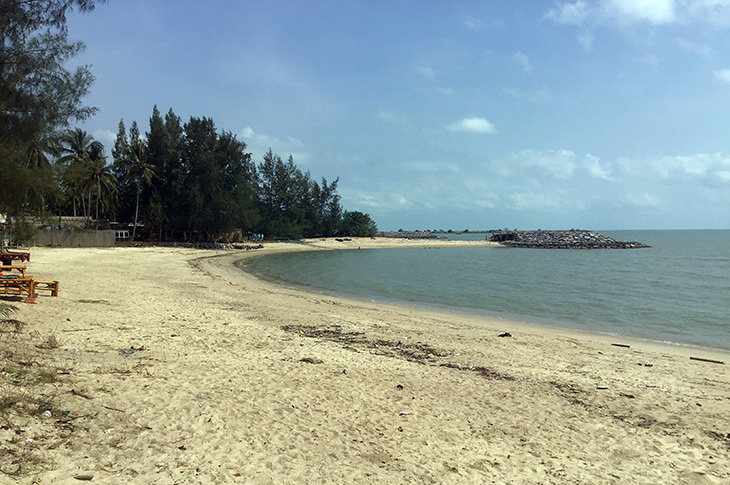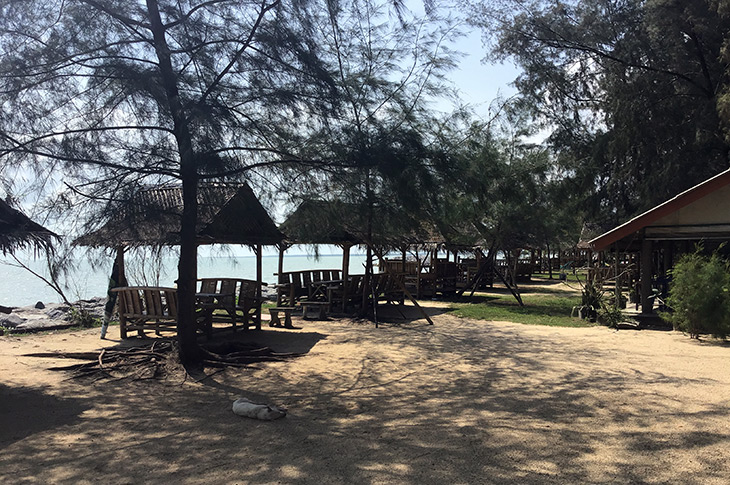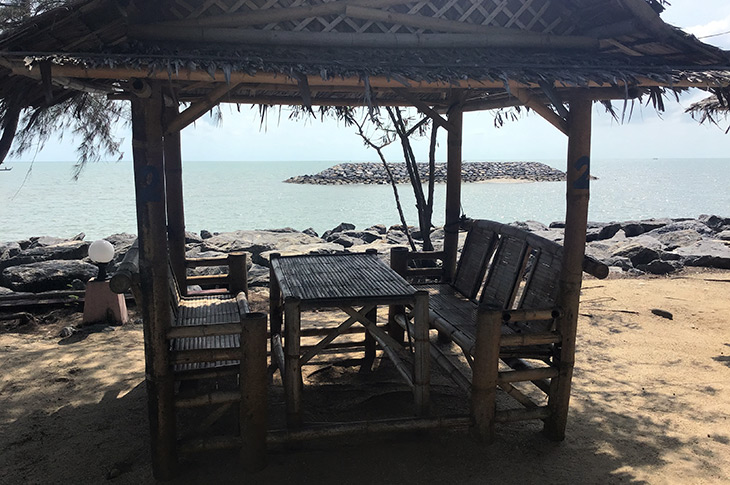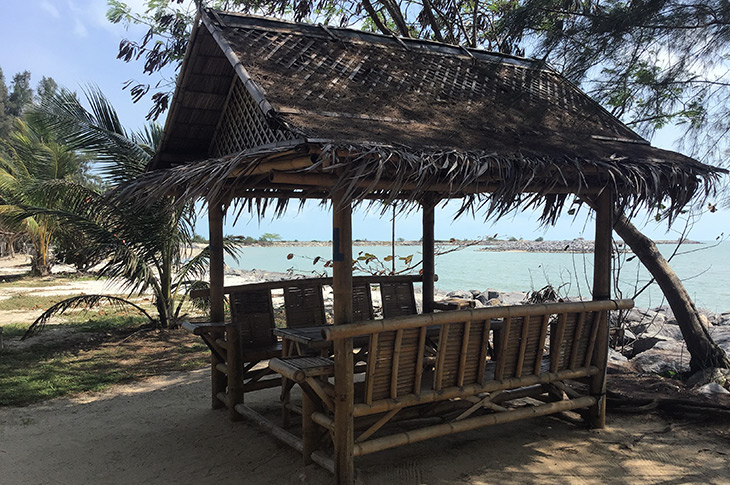 Been there, done that. Location nice. Food, as so often happens when the location is good, hmm, let's politely call it pretty-average.
And of course there has to be a river with fishing boats otherwise there wouldn't be any seafood to eat…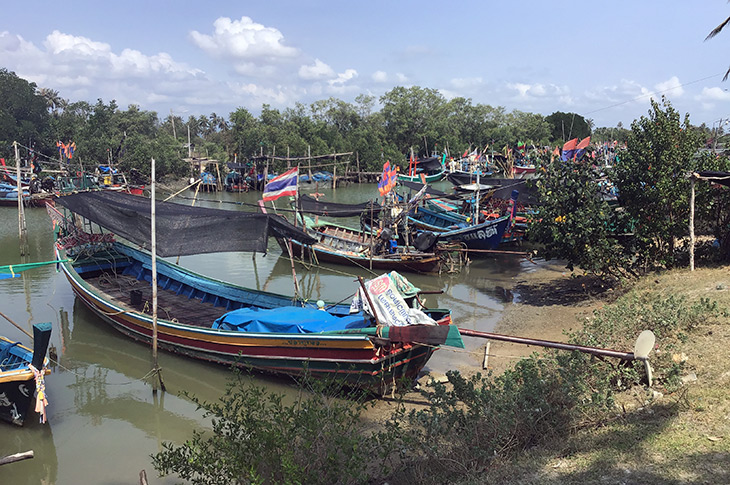 ---