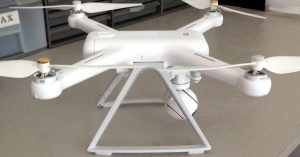 Mimi is one of the drones I am currently using to make aerial and to take aerial photographs.
Why is she called Mimi?
Well, her full name is Xiaomi Mi 4K Drone, but that's a bit of a mouthful.
And if you look carefully, you can see that "mi Mi" is in the middle of the full name. So, Mimi seemed appropriate.