…Wat Phaisan Sathit, Nakhon Si Thammarat.
I don't know how else to describe this place. It's like a bunch of trees has taken over the whole wat, inside and out. You don't believe me? Well, here's the inside, and out…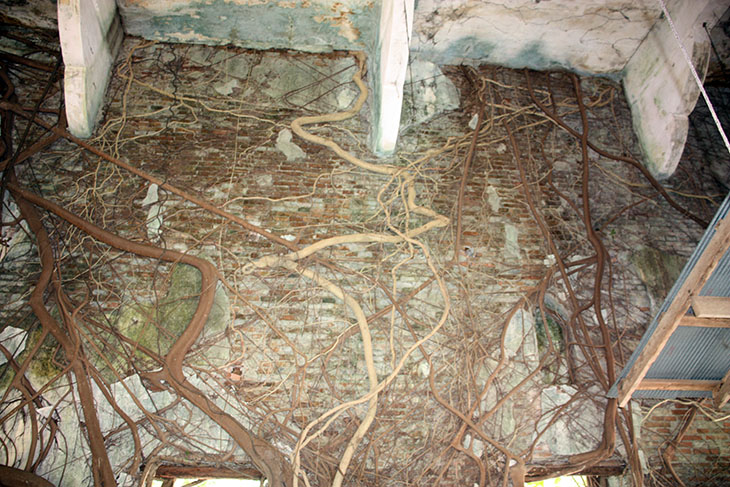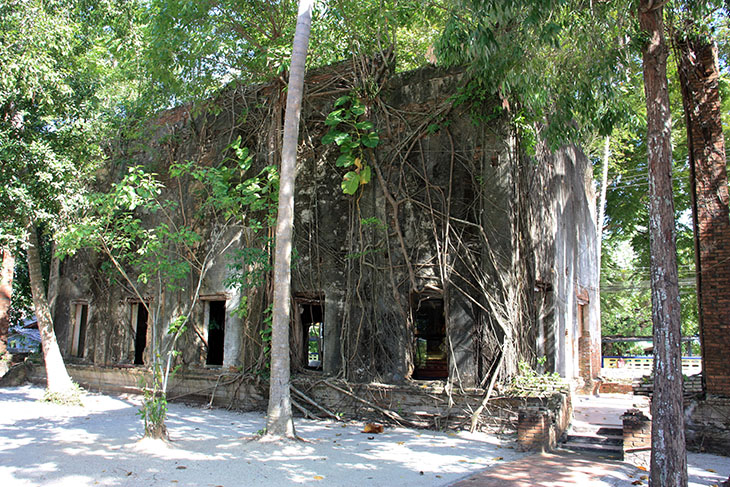 The place can be found roughly halfway between Tha Sala and Nakhon Si Thammarat about 100 meters off the main 401 highway. Although, Ms. Chuckles wouldn't agree with that. She insisted we take one of the narrowest lanes on the planet for about 30 minutes after leaving the 401.
Research has proved fruitless. The googlymetainterwebthingy offers no useful information. And there's none on site, in any language. There was a monk wandering around inside as I arrived, and I thought we might be able to communicate, but he vaporized as soon as he saw the scary farang.
What is clear is that it's an important place. A shrine has been built inside the temple, protected from the rampaging trees by a tin roof. I'm guessing it contains some important Buddha relics or artefacts…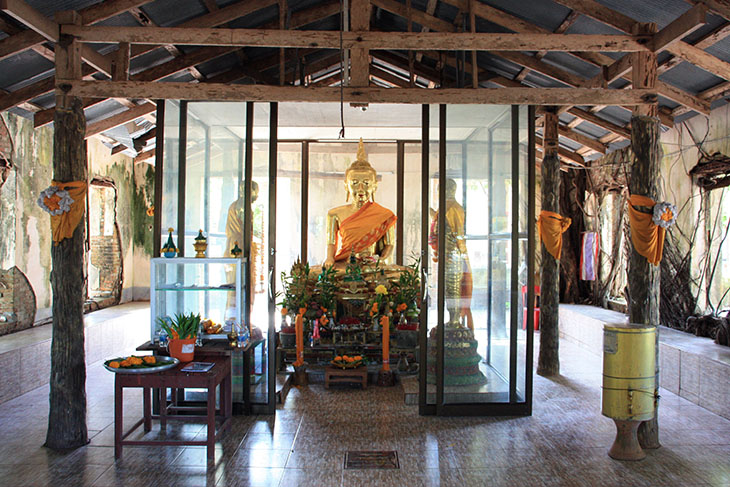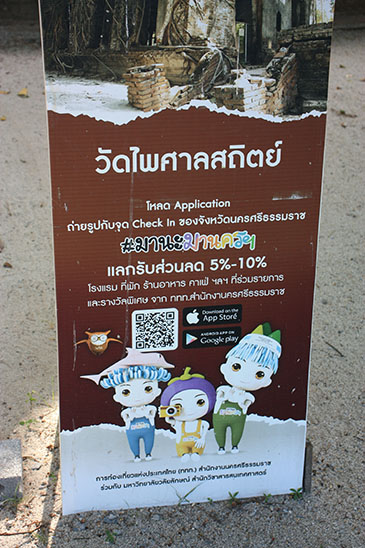 Many places of interest display QR Codes that you can scan to get more info, but this one was for some kid's game available on the app store!
So, let's look at some more trees…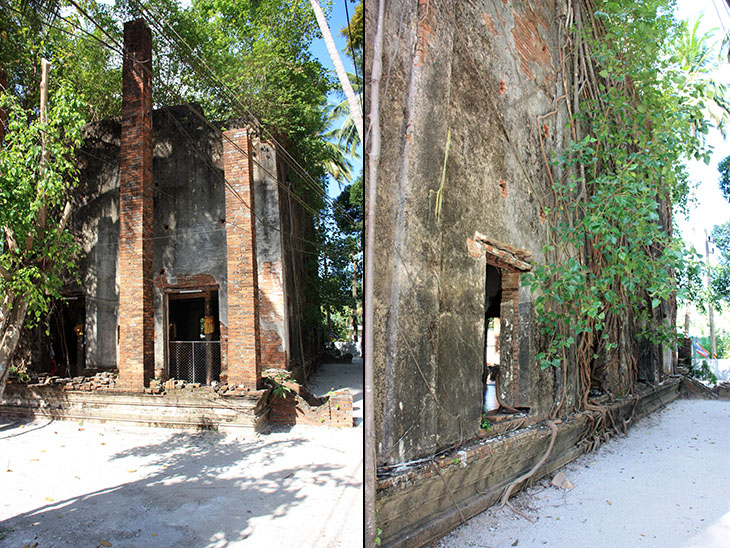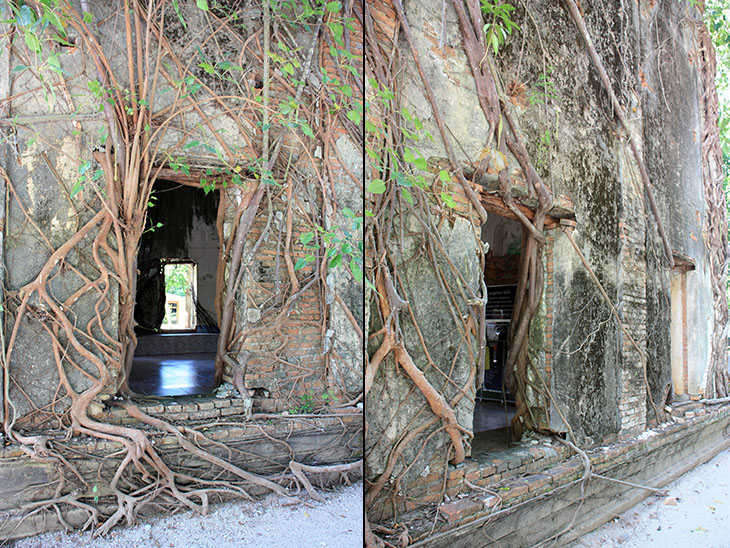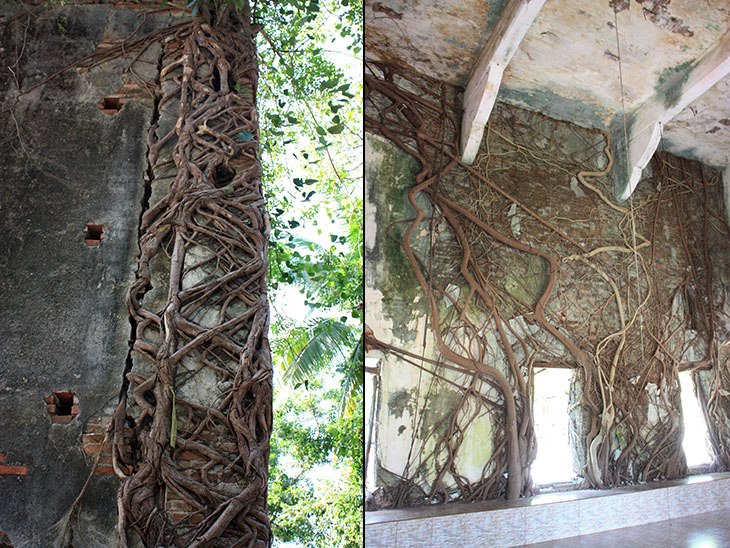 In places, it looks as though someone has started clearing the branches…
…but that's going to be a long job. And you have to wonder if the trees are holding up the wat. In places it certainly looks that way…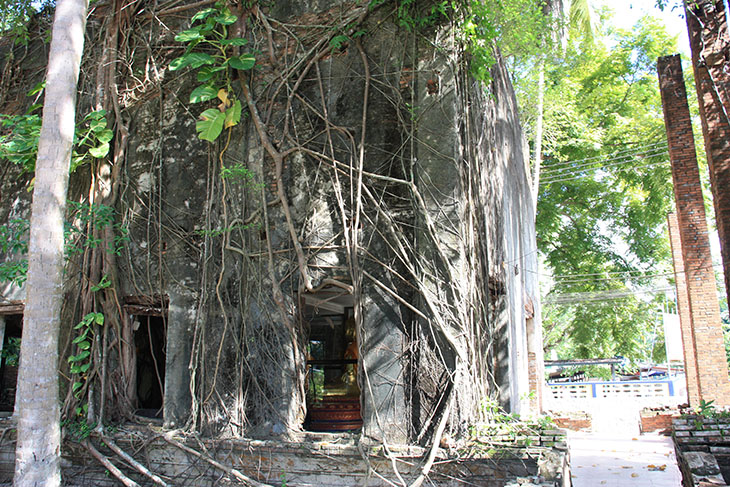 Anyhoo, it's something completely different.