…The Great Northern Road Trip 2020 : Day 4
The story starts HERE.
So, as I mentioned yesterday, I ran out of interesting things to do in Tak, and since I'm not very good at doing nothing, I headed over the mountains to Mae Sot. I had this as an option in my trip planning notes, so I had a good idea of where I wanted to go and how long it might take.
It's about 100kms of mountain roads to Mae Sot, but the road is four lanes the whole way, without any tight bends. It just kind of winds its way up and over a mountain range, with great views…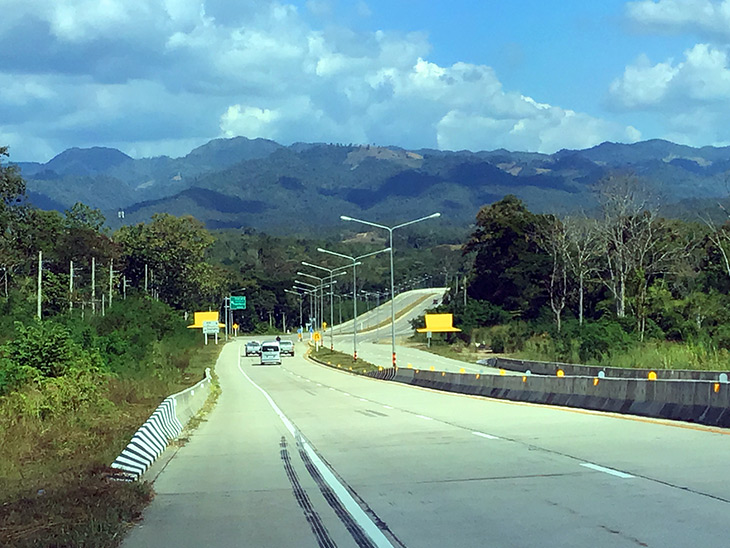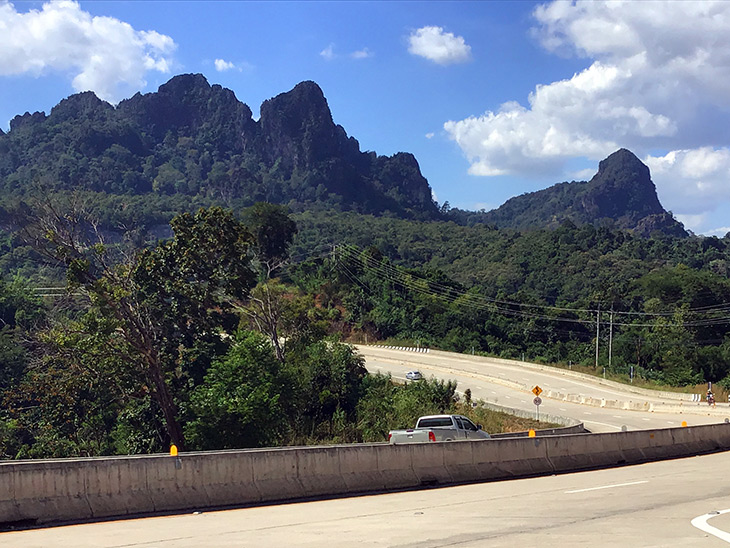 Mae Sot is on the Burmese border, still in Tak Province, but I didn't need to go into the town. Rather I headed about 20kms north to Wat Thai Samakkhi in Mae Kasa. As they say Mae Kasa es Su Kasa.
Actually no one says that! Ed.
After leaving the four-lane road to Mae Sot Ms. Chuckles took me on one of her mystery tours but we got there eventually!
The wat offers a whole mixture of sights, from gardens to shopping to grand towers…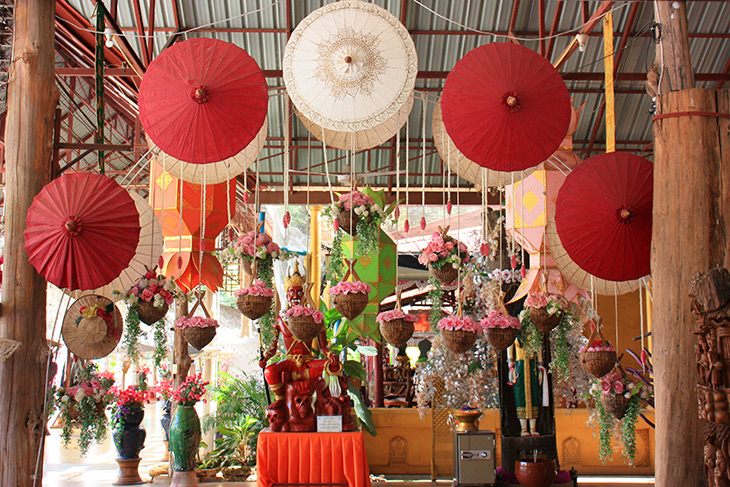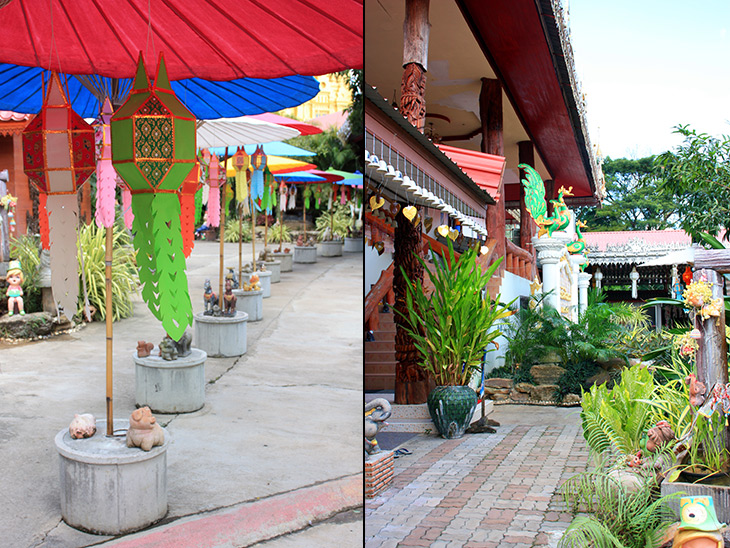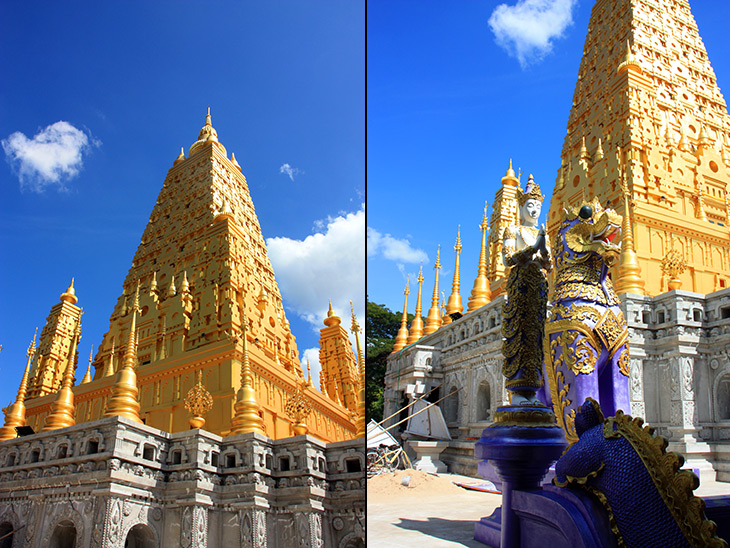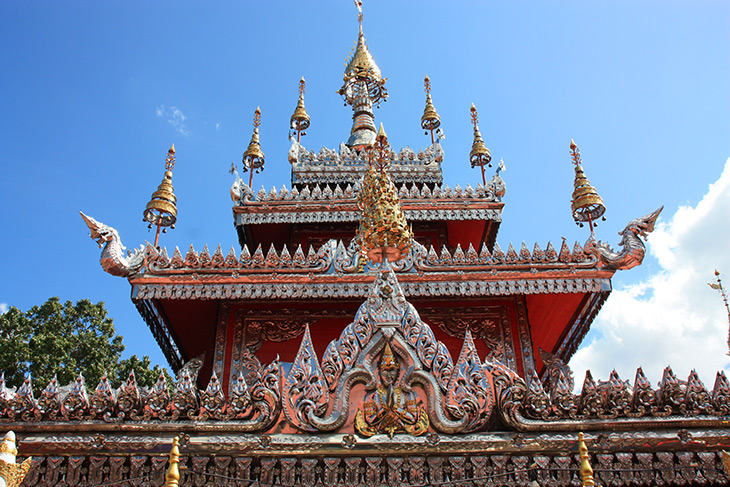 The tower seems to be a small replica of Wat Ban Thong in Krabi, and is still quite new, with unfinished painting…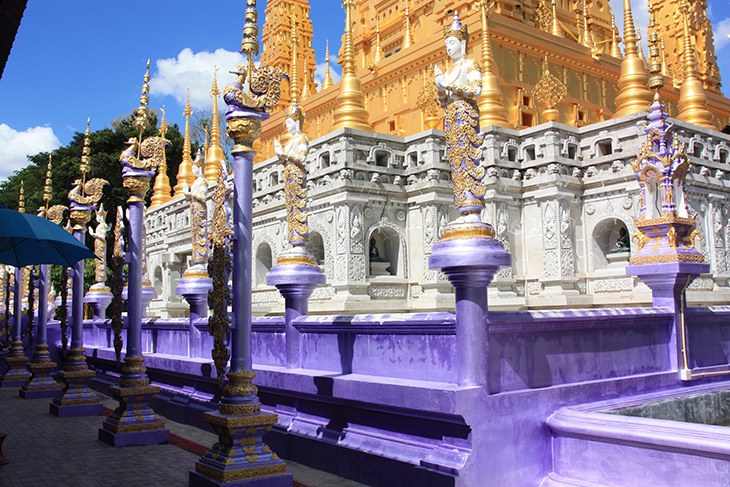 I wonder if the unpainted part will be gorgeous gold, wicked white or violent violet? Ah ha, we have the answer…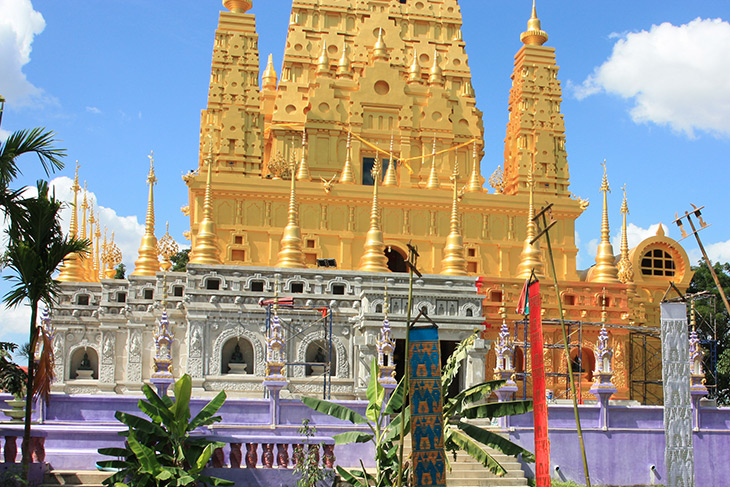 Here's a few more shots…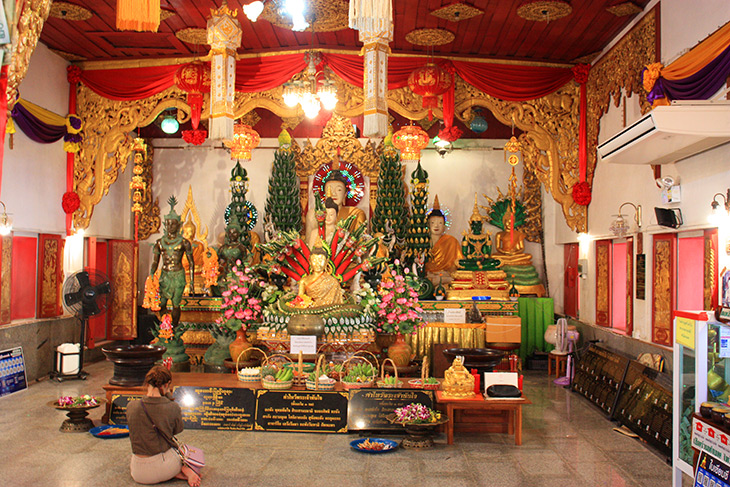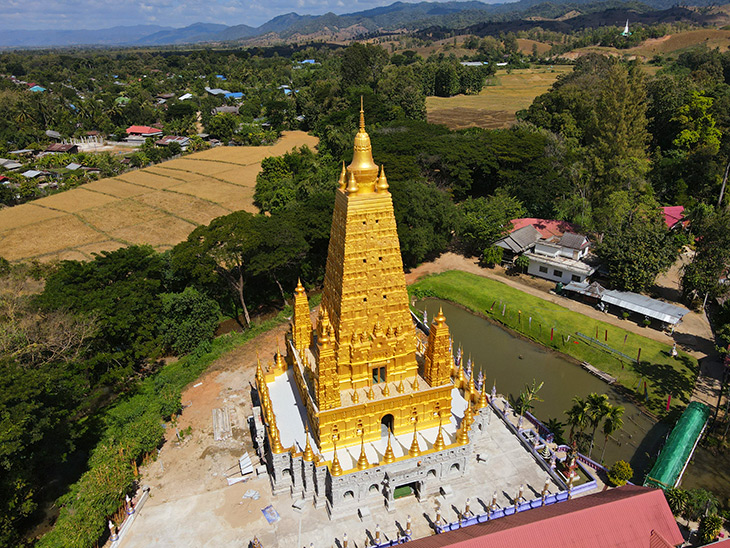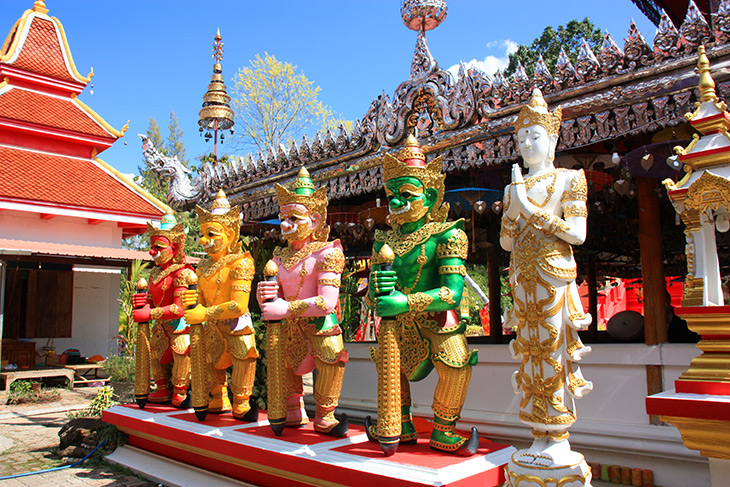 That nicely occupied the early afternoon, but I still had a little free time, so I stopped on the return journey at another wat or shrine of some kind, on top of a hill…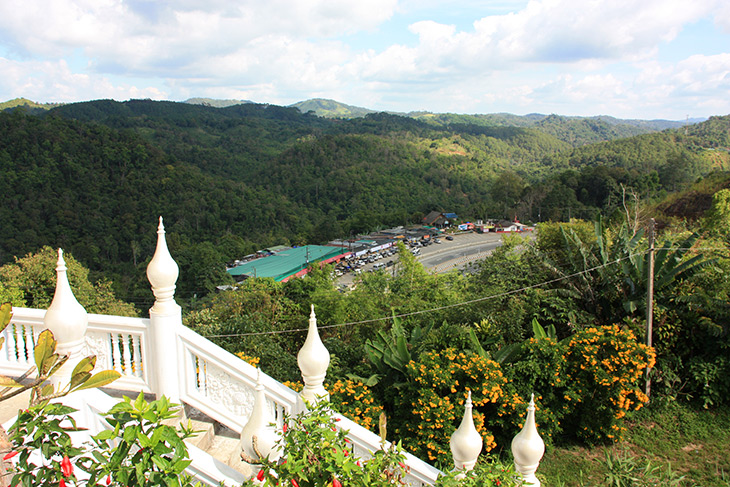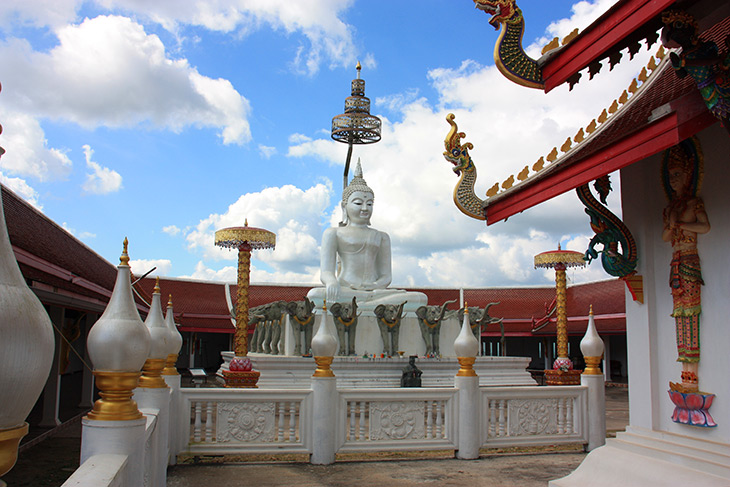 Not a bad day. Tomorrow it's time for real mountains.