Also on the way to the kite festival I stopped off at Wat Tham Yai. That translates to Big Cave Temple, so you can guess what is it's defining feature. And you'd be wrong. I'll come to that.
The wat is less than one kilometer to the left of highway 4112, the main road that runs north-south in Surat Thani province, close to the beach.
I'd say the defining feature is a huge Buddha statue that was under construction, but now isn't; and is surrounded by lots of mini-Buddhas, a few resplendent in gold leaf, but most not…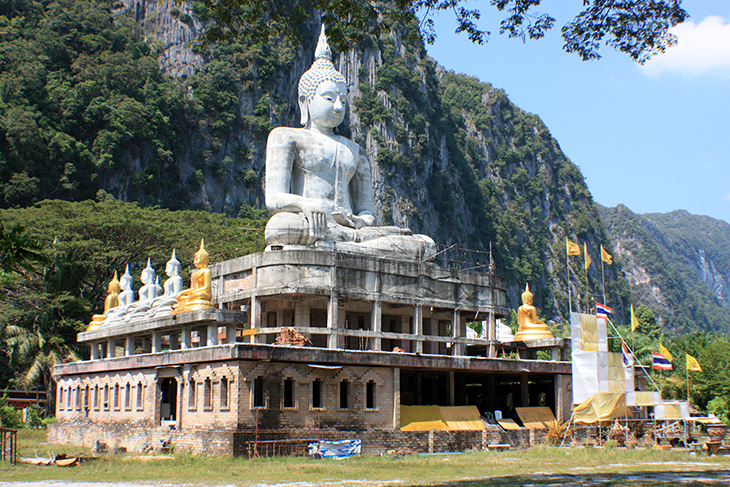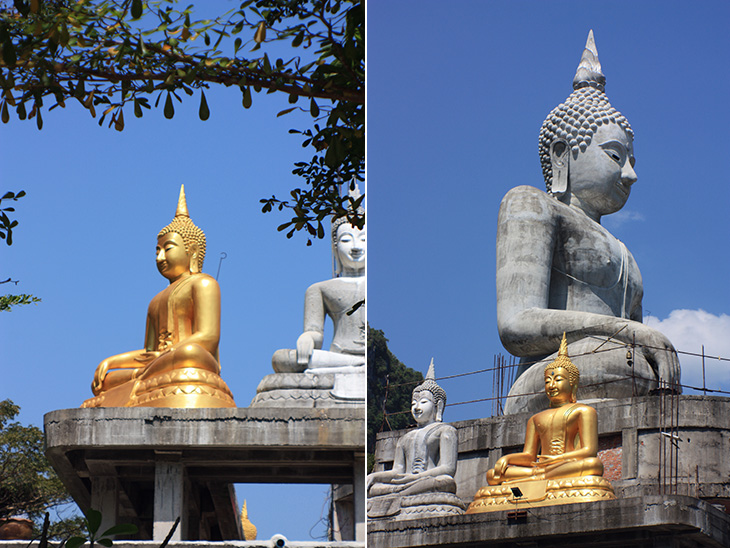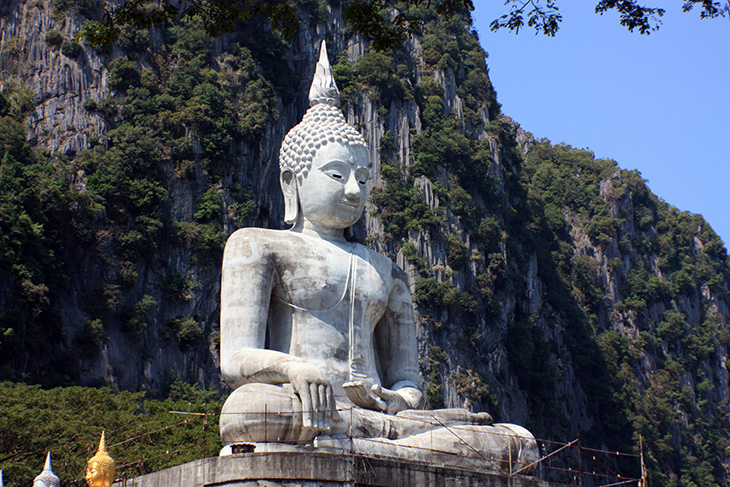 Although, that's not the first thing you see. The main building is finished in the usual reds, yellows and greens, and looks magnificent with the blue sky background…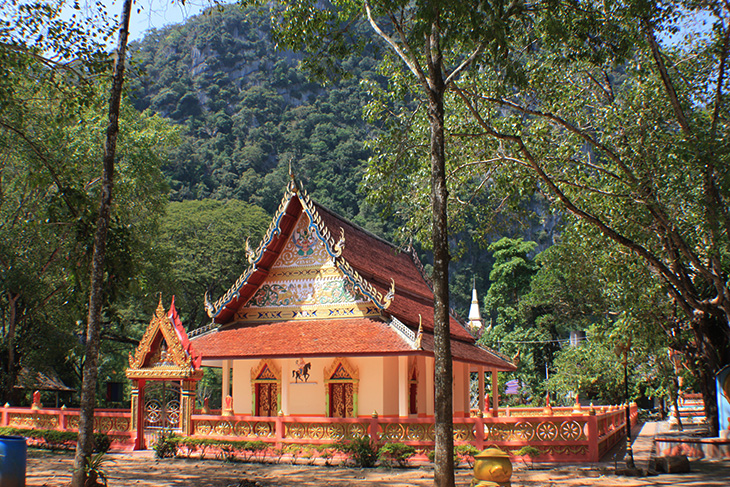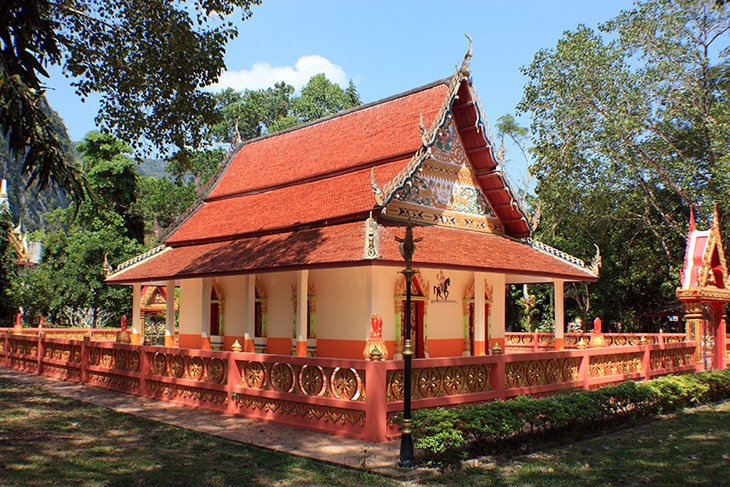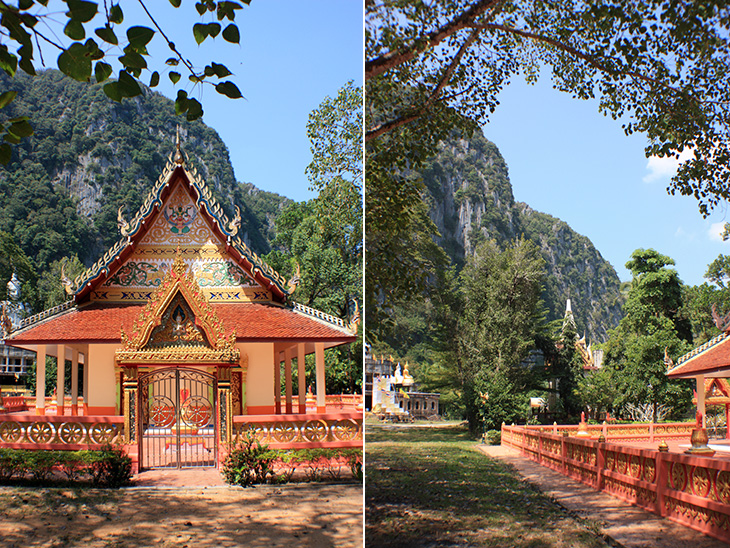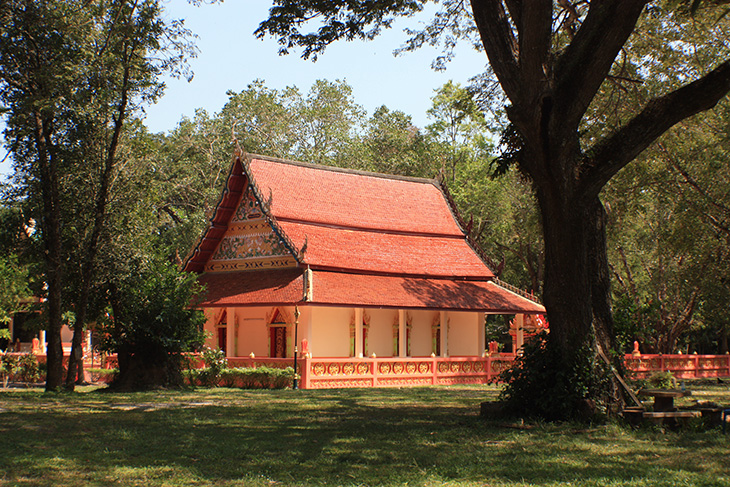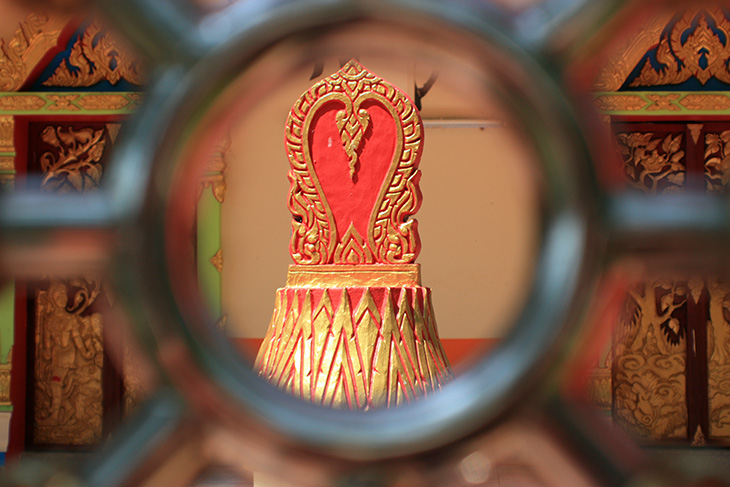 So, I wandered from there, around and behind the big Buddha, in search of the cave. Faced with a steep cliff…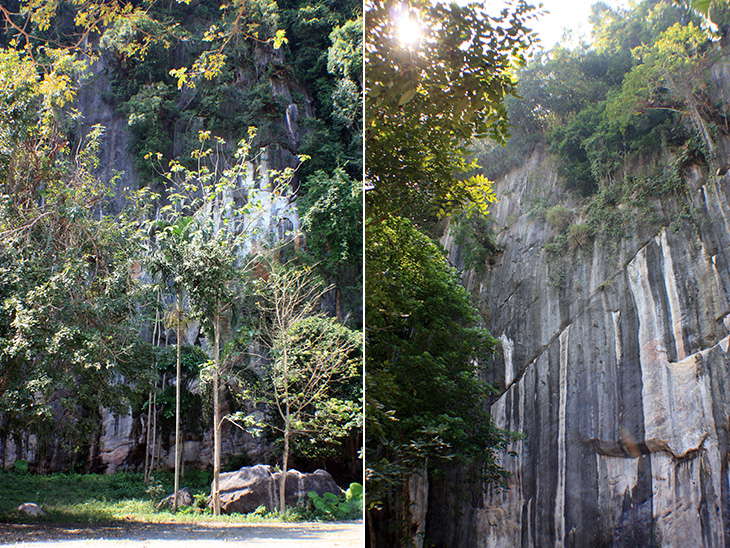 …it was a no brainer really. It had to up the inevitable steps…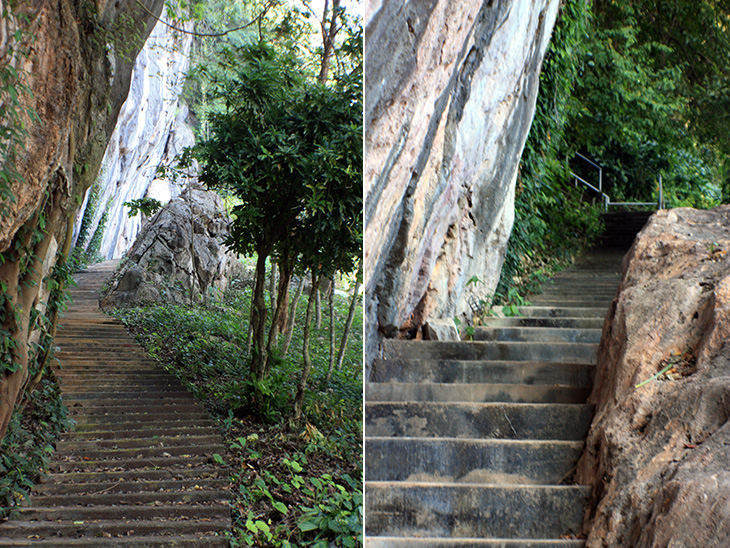 …but how far up? Luckily not too far. I'd had visions of it being at the top of the cliff. But it was no more than a five minute walk.
The cave is guarded by these three fellas…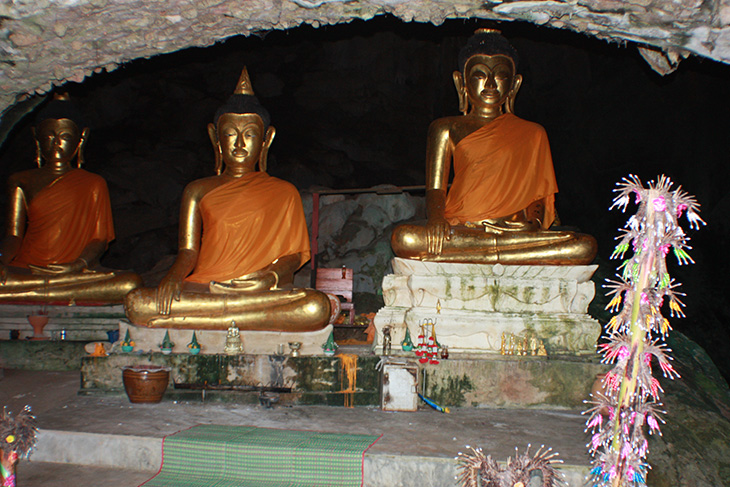 …but what is behind, in the big cave, is a mystery. Because the lights don't work! And my camera's flash revealed very little…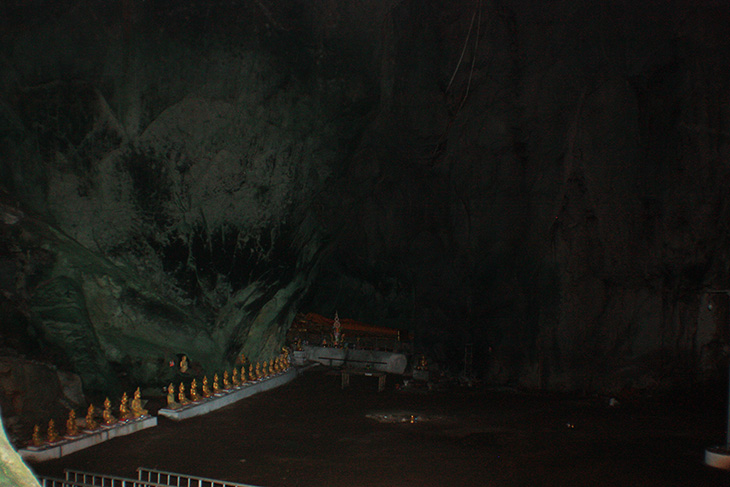 I hunted around and found a rusty old electrical switch box with some very dodgy wiring. I thought about fiddling with the switches, when it occurred to me that perhaps what they didn't want me to see, was the bones of the last hundred people who tried to turn on the lights!

Still; a nice place, with nice views; and it was a worthwhile mini-detour.