…Nam Tok Hin Lat Revisited.
It's not often I go to a place twice, especially not twice in less than three weeks. But if you recall from my last article, I was commenting on the lack of water at the Hin Lat waterfall, and how I should go back there after we'd had some significant amount of rain.
Well; I must have a direct line to upstairs as someone arranged to deliver rain in biblical proportions. Even Noah would have been adding tar to his bottom. You know what I mean.
It's clear from the amount of debris strewn around, that earlier – probably yesterday as the storms were coming to an end – the river was several meters higher than now…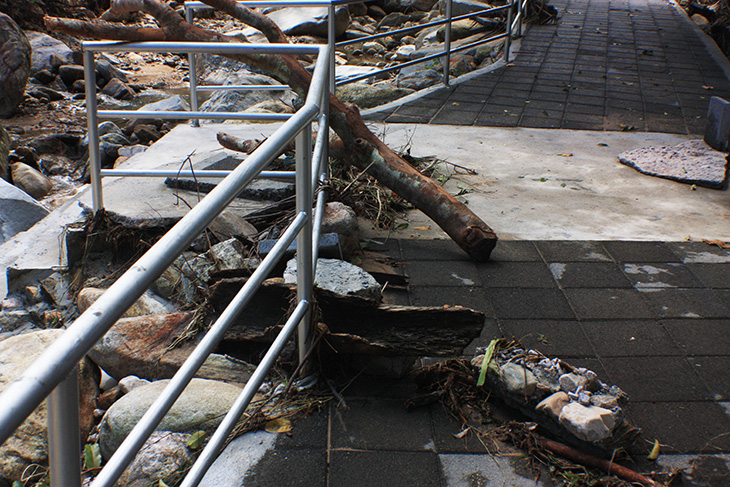 That would have been scary. Most likely I couldn't have reached there yesterday anyways. Due to the extensive flooding, for a while Khanom was cut off from the rest of Thailand, and I was cut off from the rest of Khanom. Actually, in the latter case, I should say almost cut off. I ventured out in the morning as I absolutely positively had to go to the Post Office. Or so I convinced myself.
Approaching the town I realized the road wasn't visible, and that water was. Lots of it. The river was several hundred meters wide but of indeterminate depth.
Now, I'm convinced men must have a "Challenge Me" neuron, just as we're supposed to have a Jennifer Aniston neuron.
I mean, I took one look at the flooded road and something in my brain said "You can do this. Get in there!" So I did. I plowed right in, with the water getting higher and higher, until the front bumper was pushing a kind of bow wave ahead of me, and the clutch was screaming "not good, not good." But once in, there was no alternative but to try to keep going. Letting the revs drop was not an option. Turning around would have been impossible. So Bert and I plowed on. And we emerged at the town, several adrenaline-pumping minutes later.
We found a different way to get home, but it involved a 12 kilometer detour. What if we'd gotten stuck? Why, blame Jennifer Aniston of course. Not my fault. My brain made me do it.
So, before I come back to the damage done by the water, let's look at some nice photos from this morning…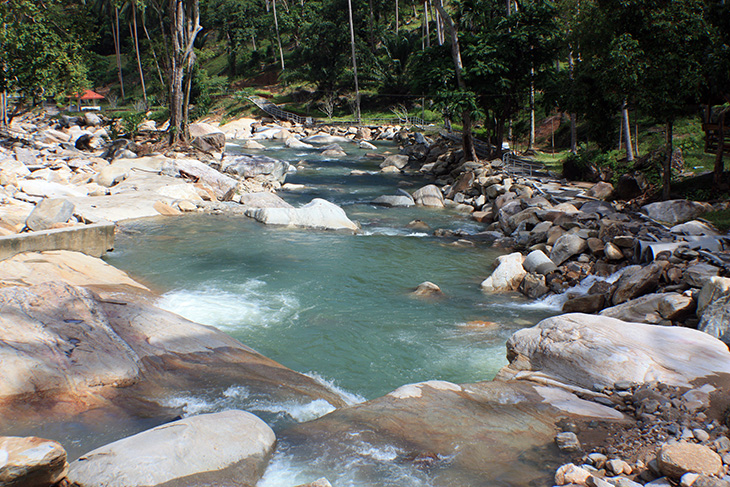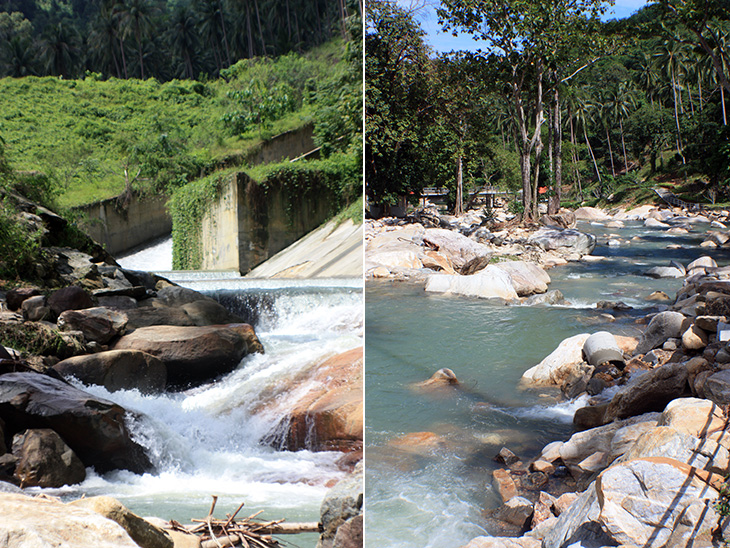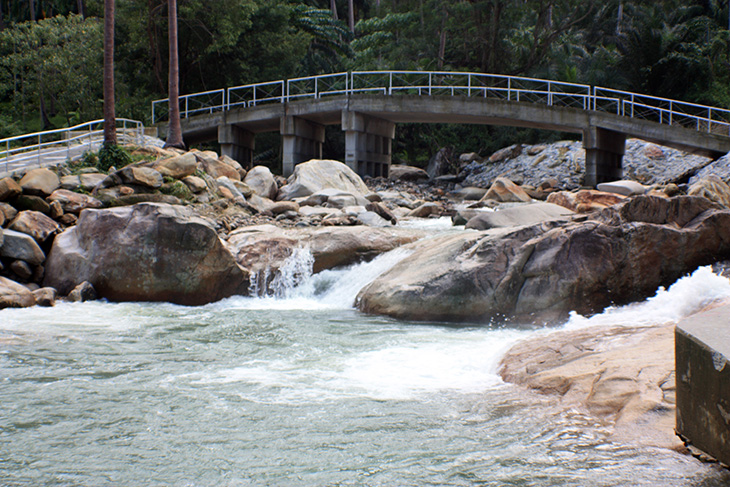 Unfortunately the raging torrent of water has taken its toll on the impressive landscaping. This was a nicely paved walkway…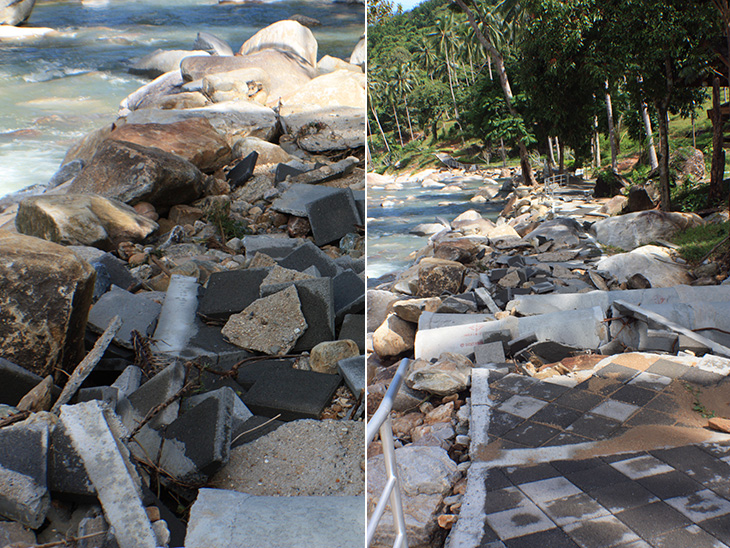 And I don't think I'll be walking over to those steps anytime soon. The end of the bridge has disappeared…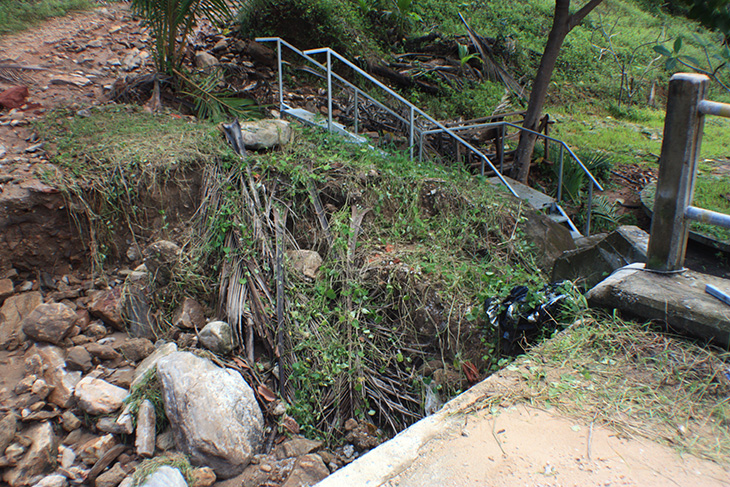 It's clearly going to take some time to tidy up.

So, in the hopes of influencing the weather once again, may I say I have no intention of visiting any more waterfalls for the next three or four months, and hot sunny days with minimal rain would be just fine. Thank you.