…The Great Northern Road Trip 2020 : Day 6
The story starts HERE.
Day 6 dawned with me feeling downright grumpy. The hotel I'd chosen in Mae Sariang, which described itself as "Grand" was anything but. A single bed and not much else. Then, due to the paucity of tourists, I'd struggled to find a restaurant that was open. Of course, when I finally did, just like London buses, there were five or six in a row, alongside the river. That was probably the obvious place to look, but I hadn't.
Anyhoo I dived into something called Coriander in Redwood, ordered a Penang Curry, which is as close as Thailand gets to a proper kari ayam, and began downing a large Chang. So part of the evening was a success.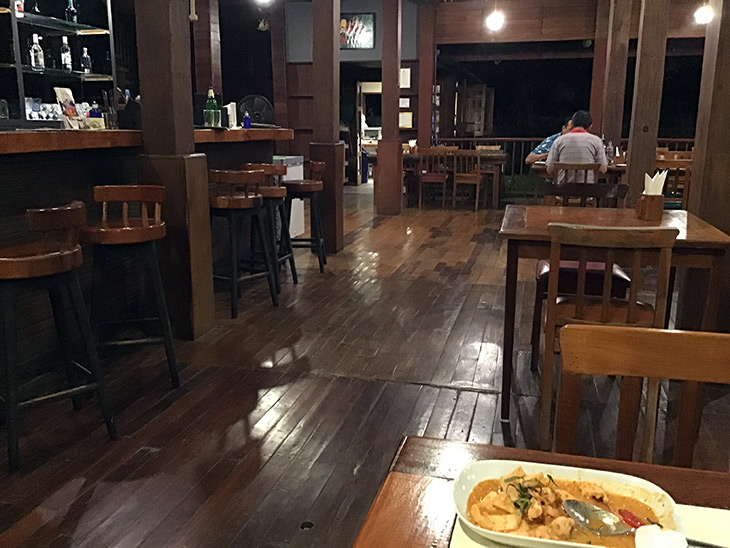 Before leaving Mae Sariang I briefly visited Wat Si Bun Rueang. All teak. Quite attractive…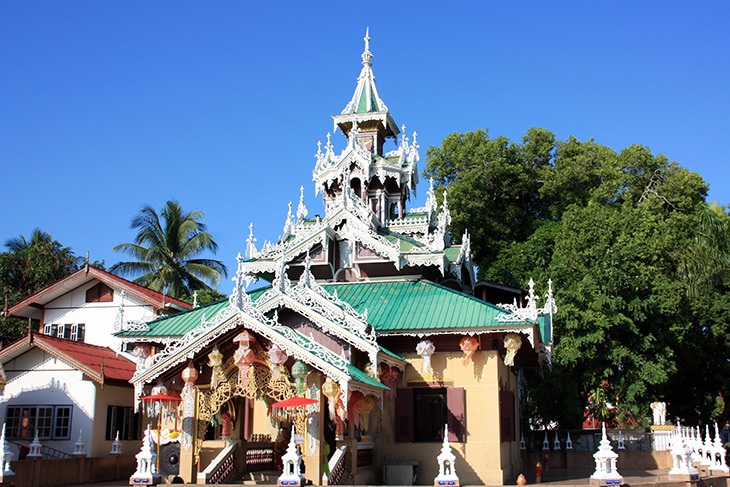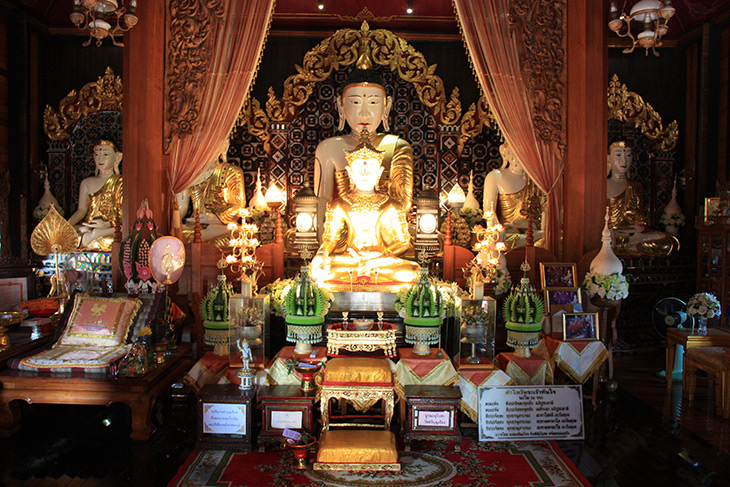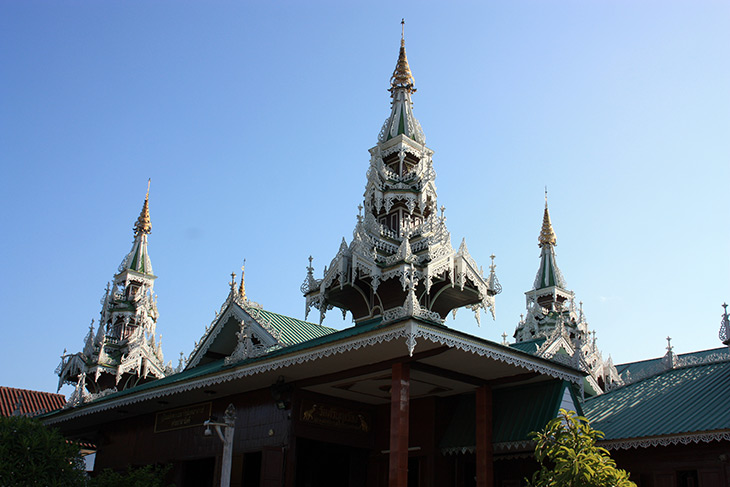 And then en-route, I finally found a viewpoint where I could safely stop and take some photos of mountains…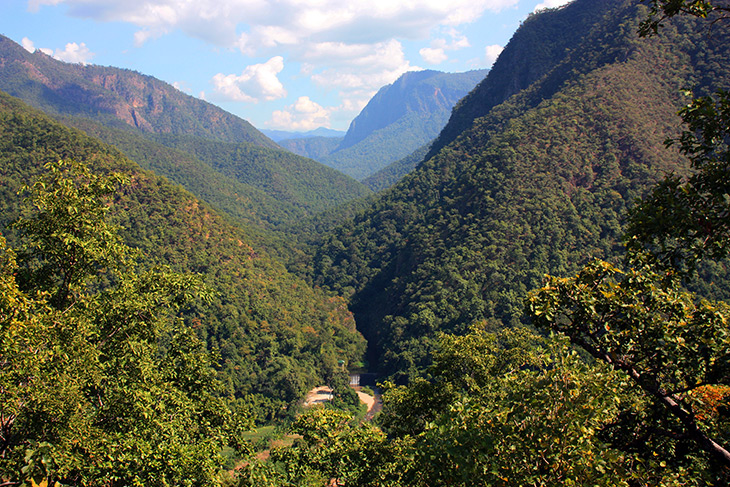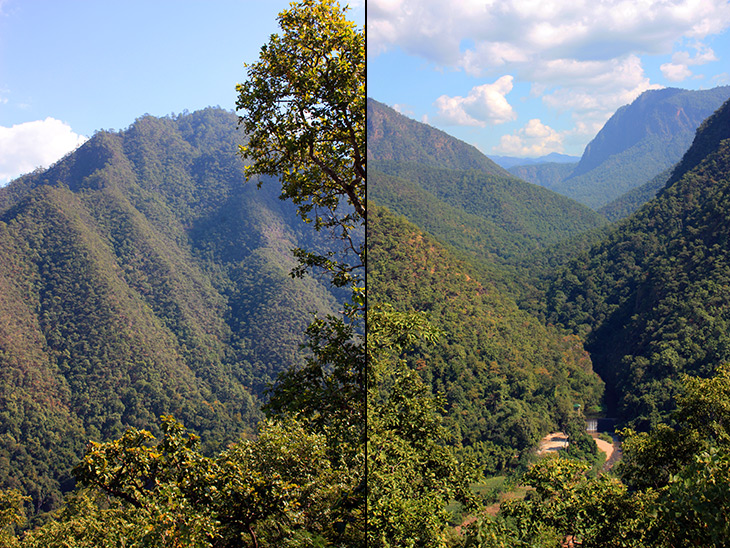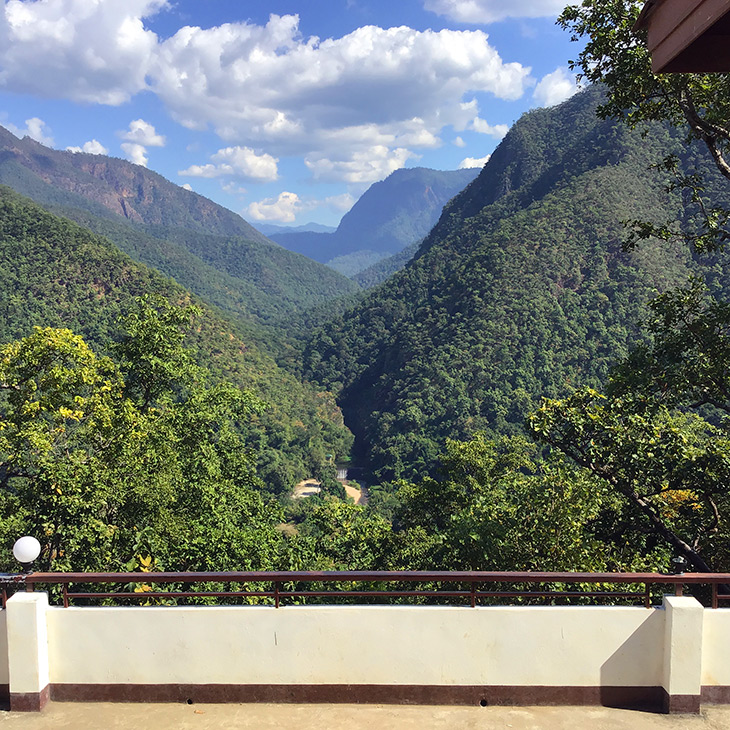 It was another epic mountain drive pretty-much due north up to Mae Hong Son, where, after settling-in to a much nicer hotel, I did absolutely nothing until the evening.
The main feature of the town is a small lake known as Chong Kham. It's bordered by a wat on one side, and in the evening a busy street market on the other. I eventually found somewhere to park and wandered onto the pathway that runs around the lake. I'm not sure how, but I somehow managed not to go into the Lake Side Beer Garden, but kept walking to get a good lake view…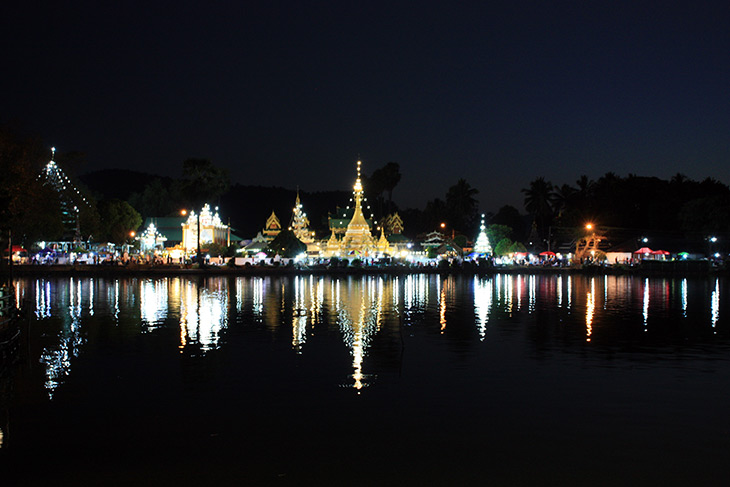 …plus market photos…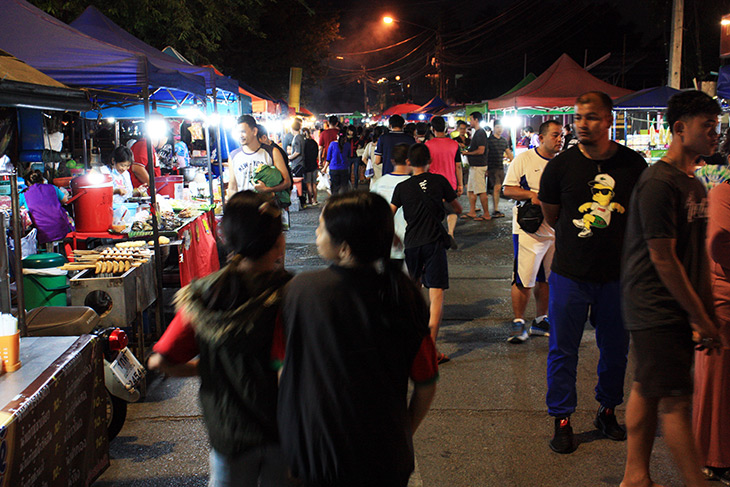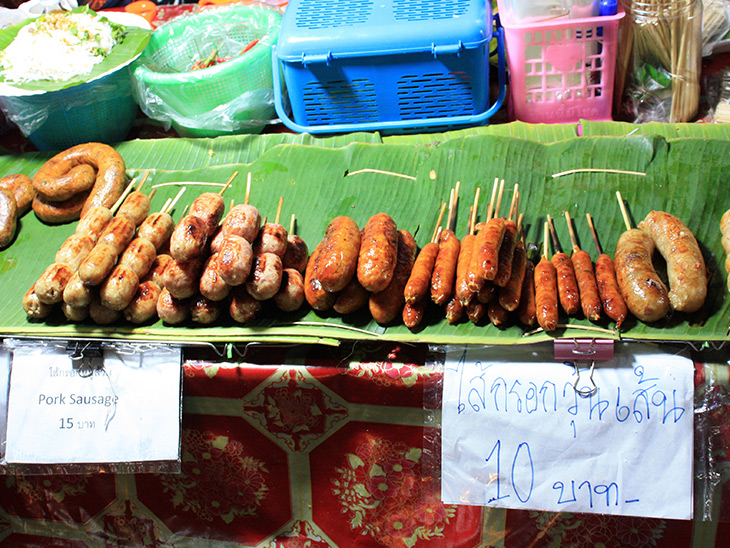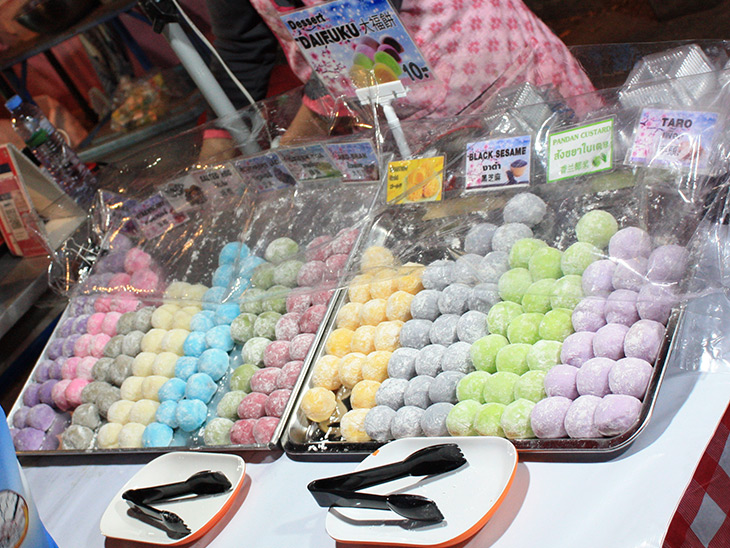 Is there any for me?…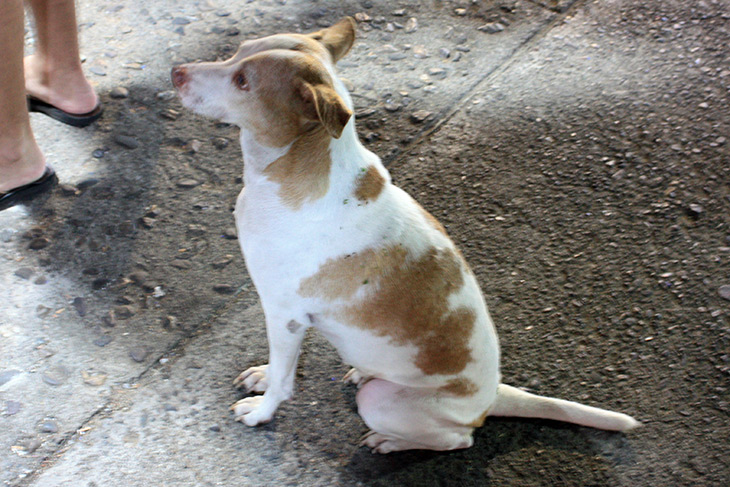 And I found a restaurant where I go upstairs please with food coming!…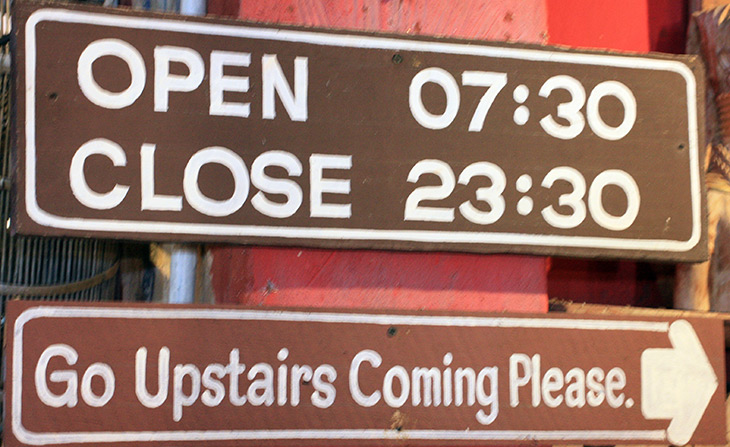 It had a good view over the market, the lake and Wat Chong Kam.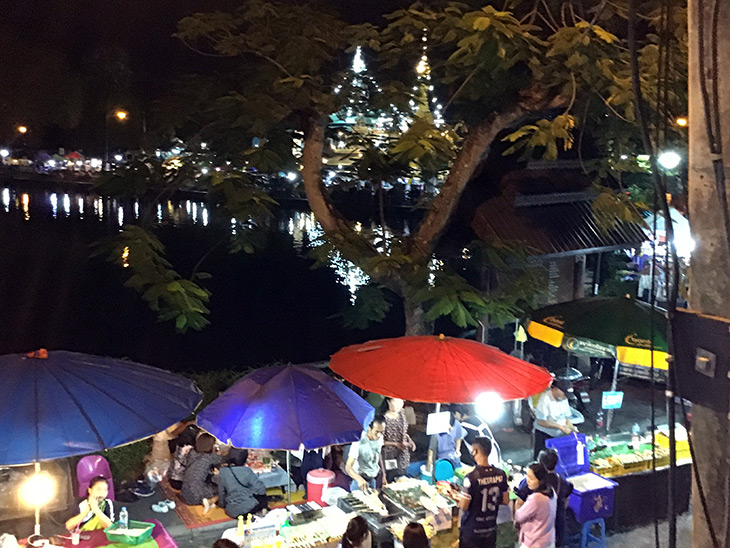 I felt I had finally arrived in "The North." For the next few days I had trips planned that would take me to all kinds of places throughout the region, eventually arriving further east in Chiang Rai. The trip so far had been great, but I felt it was about to get better.