…The Great Northern Road Trip 2020 : Day 7
The story starts HERE.
For my first full day in Mae Hong Son I started with a very short trip to Wat Phrathat Doi Kongmu. It was only about 2kms from my hotel. It's another wat in two parts, lower and upper. The lower part is an attractive teak building…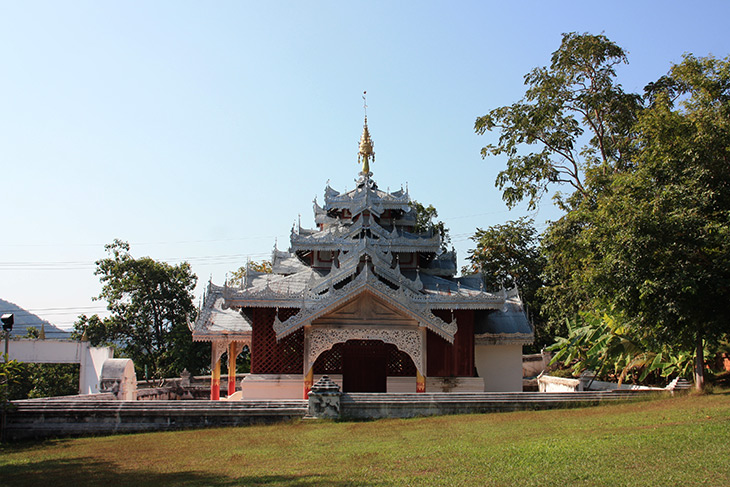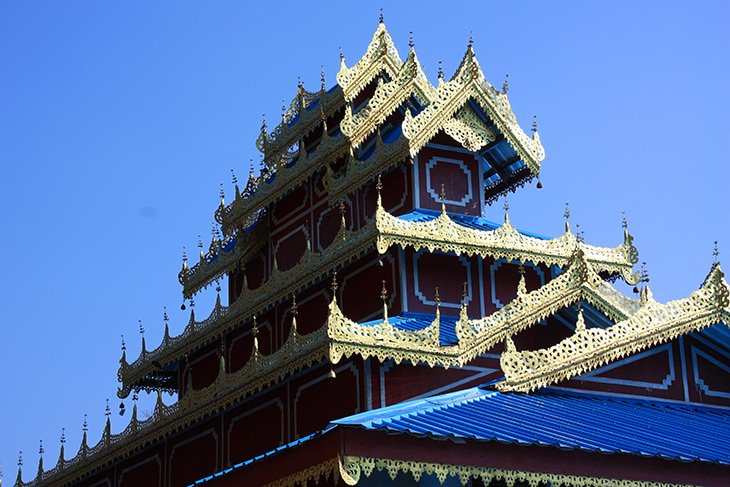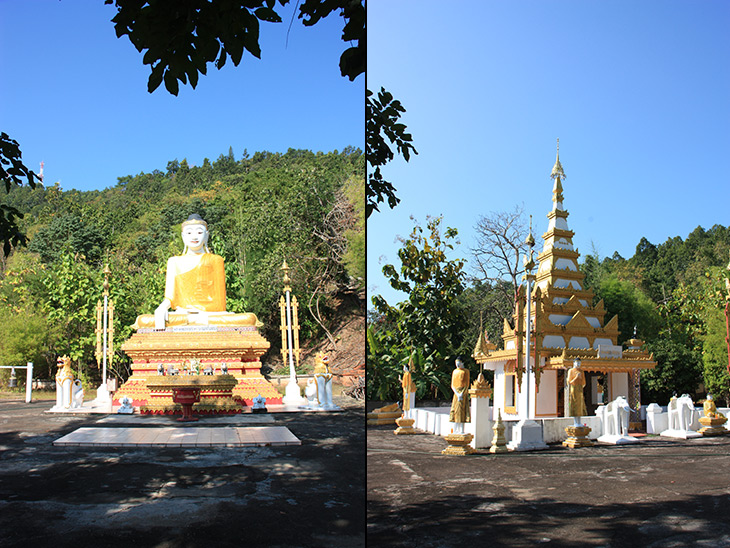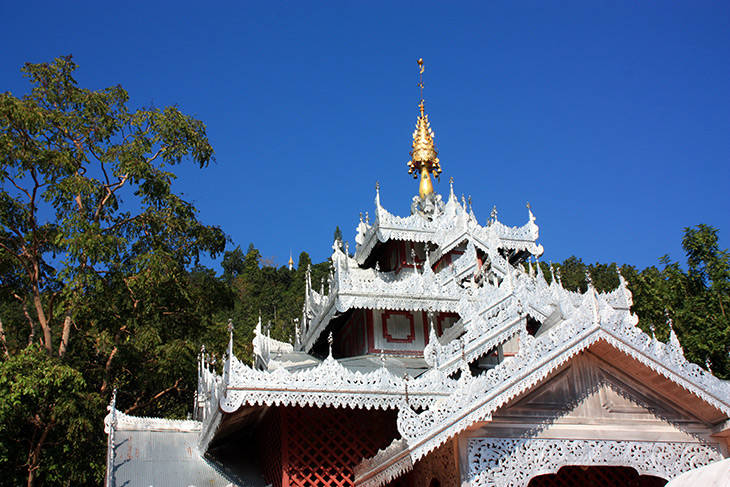 The upper part is just visible on the hill in the above photo. To get to the top there's a choice…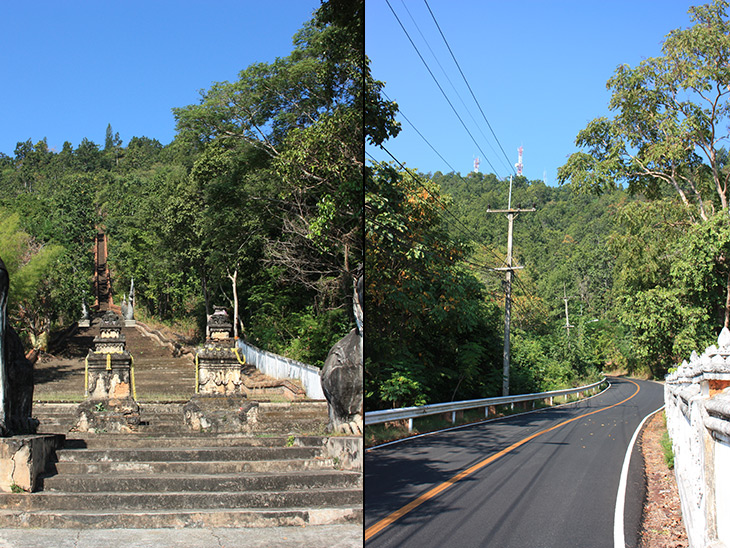 Well, easy decision really.
At the end of the windy road, you are greeted with some spectacular views – and hordes of tourists. One website mentions "peace and tranquility" but I couldn't find either of those. There's shopping, and coffee stalls, plus selfie-taking tourists. But if you're patient, you can get photos of the chedis, and you can find some peaceful places to see the views…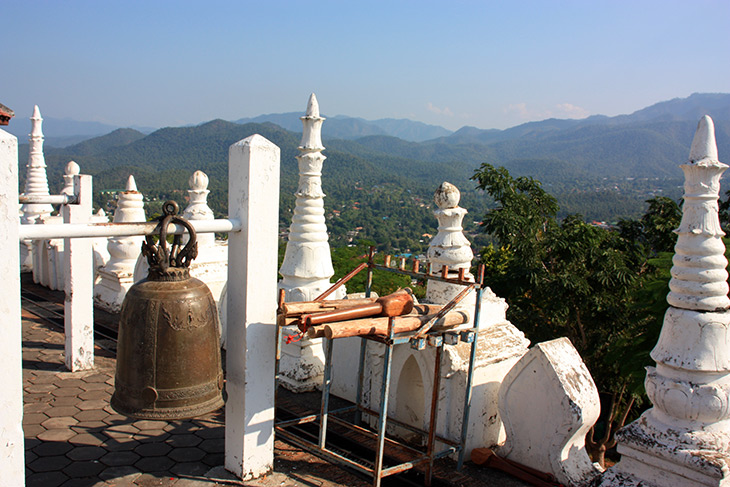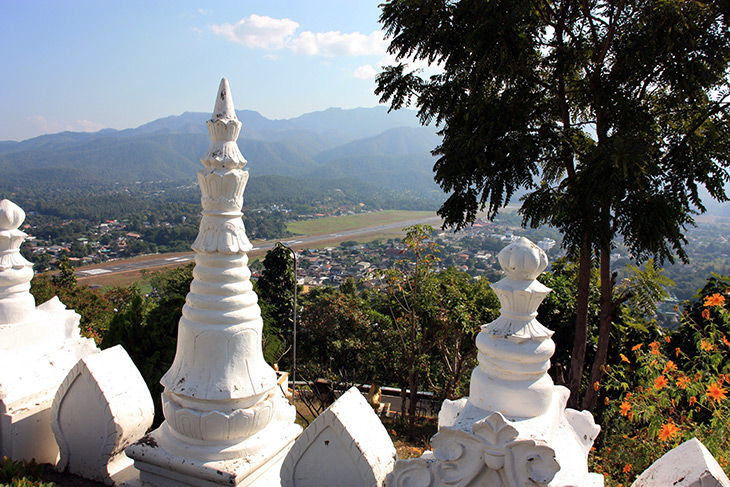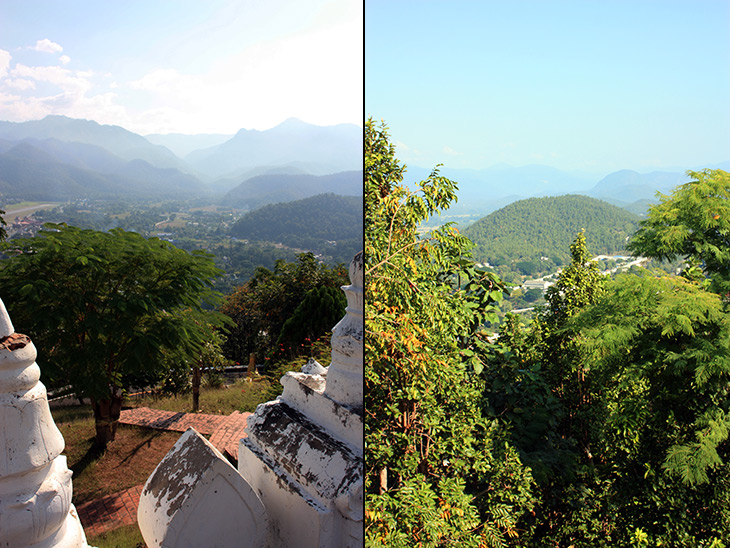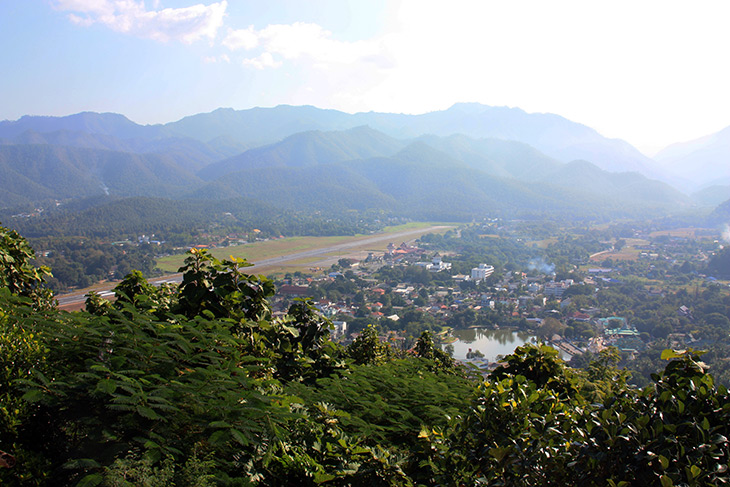 In the last photo above, you can see Lake Chong Kham and pretty-much the whole of the town of Mae Hong Son through the early morning fog.
Due to the fog, the number of hours available for sightseeing are quite short. It doesn't start to burn off until at least 10am, sometimes later. At 9am you can see nothing. In the winter, the days are anyways shorter than in my part of southern Thailand, and by 5pm the sun is starting to set, and the cold and damp are once again returning. I must admit, I had underestimated the effect of the short days, which meant cutting short some day trips, and the unpleasantness of the evening and nighttime temperatures.
You may have noticed also that the airport runway is clearly visible…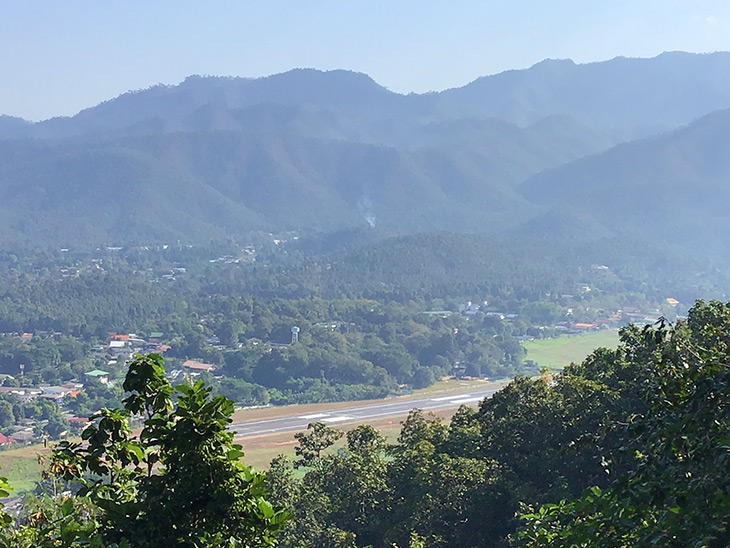 The fact that the airport is in the middle of the town prevented me from getting any aerial shots. The whole of Mae Hong Son is a No Fly Zone. Shame. I figured the lake and Wat Chong Kham would have looked nice from the air.

Anyways, by the time I left there to head further north up the Burmese border it was about 11am. Time to start peeling off a couple of layers of clothing!
---