…And Other Ugly Sights.
After Watergate & The Wind Farm, it was a short drive back into the Pak Phanang town. Aside from the riverside views, I don't think it would be too unkind to call it an ugly place…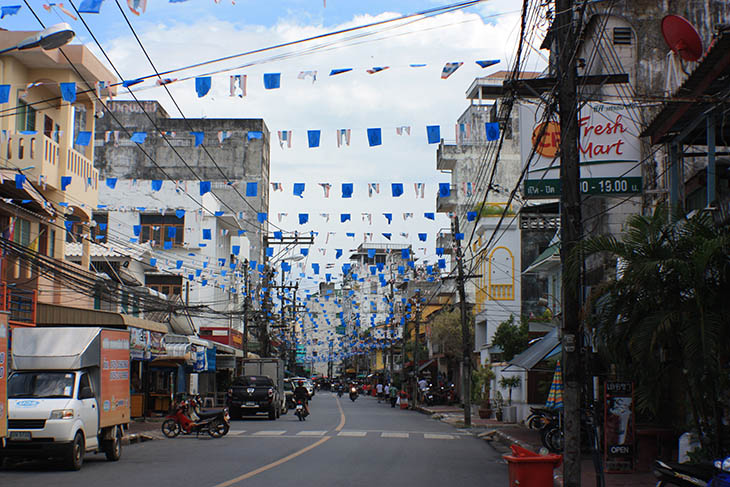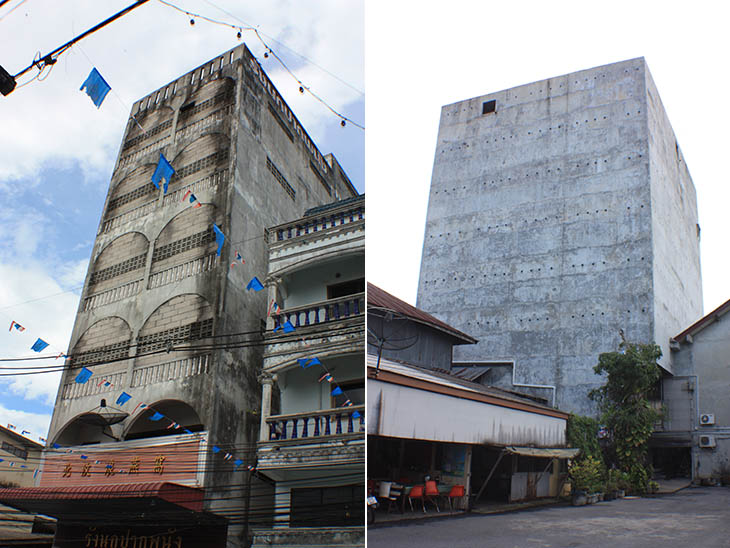 But there's a reason for that. Those nasty concrete towers – and one article I read said there's about 500 of them – they call "Swiftlet Condominiums."
Traditionally, swiftlets make their nests inside the many dark and dank caves that can be found almost anywhere in this part of Thailand. They do this by coughing-up a kind of mucus and saliva mixture that they stick to the cave walls. I'm sorry, were you eating your lunch?
Anyhoo, the nests are a delicacy used principally in making – you guessed it – birds nest soup, although they can also be used in all kinds of medicines. It's a delicacy I'm not quite so crazy about, now I know where it comes from.
So, one day in Pak Phanang someone noticed the birds were making nests in their roof. One roof led to another, and another, and eventually to these 500 concrete towers.
And now it's a multi-billion dollar industry, to the point where the larger towers need security guards to protect the nests. There's so much money involved, you'd think they could put a coat of paint on them, like the one in the background here…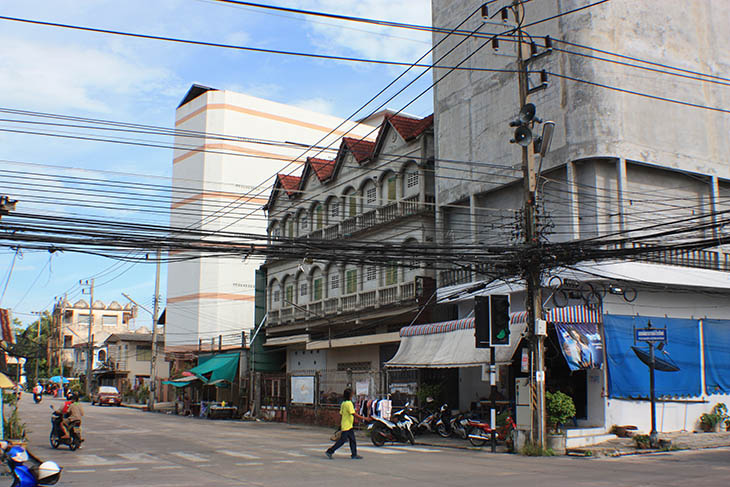 Almost worse than the look of the buildings is the noise they make. The owners put loudspeakers in the "windows" that make an horrendous screeching noise, to attract the birds to their condo…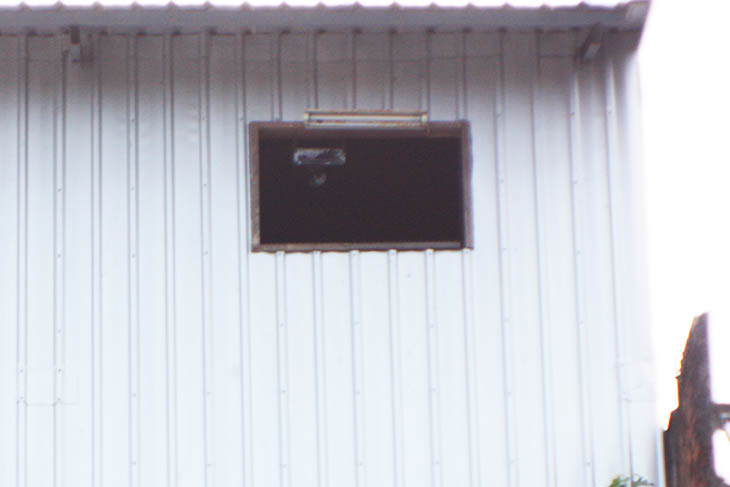 I can just imagine it … "Our condo has the dampest walls, the smallest widows with no lighting, the draughtiest spaces, plus an unlimited quantity of mosquitos and spiders. You'll love it." Reminds me of some places I've stayed in this part of the world.
But the town is not all concrete towers. The market area is kind of fun…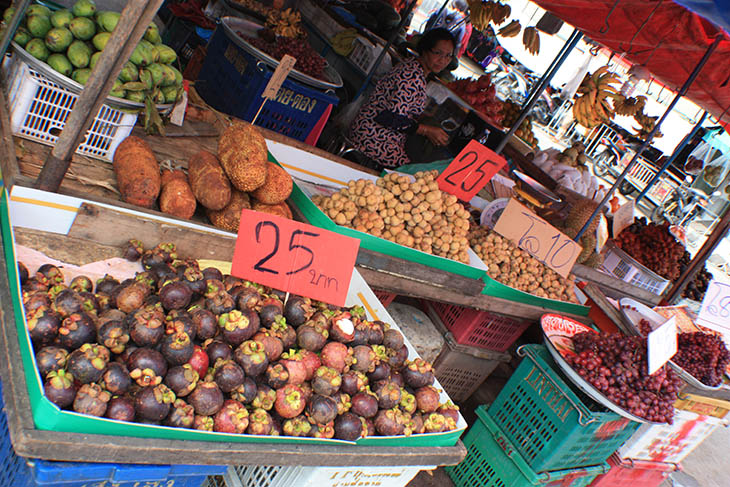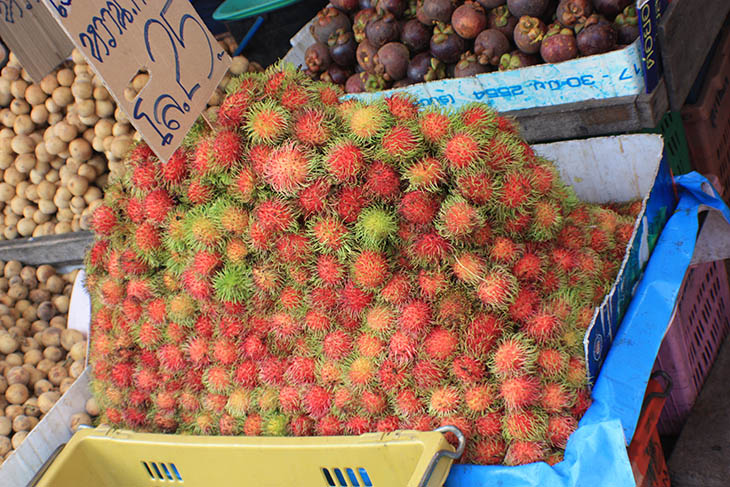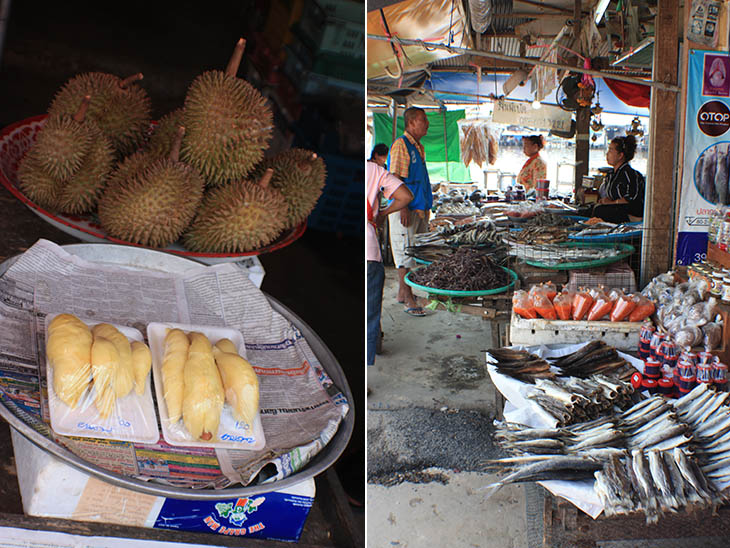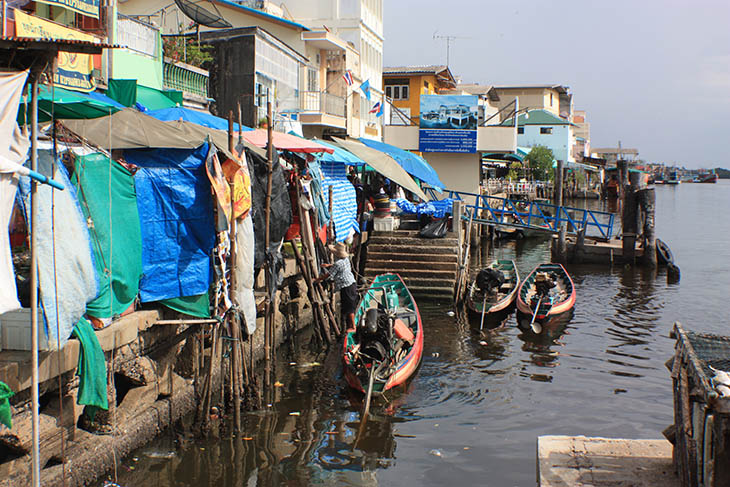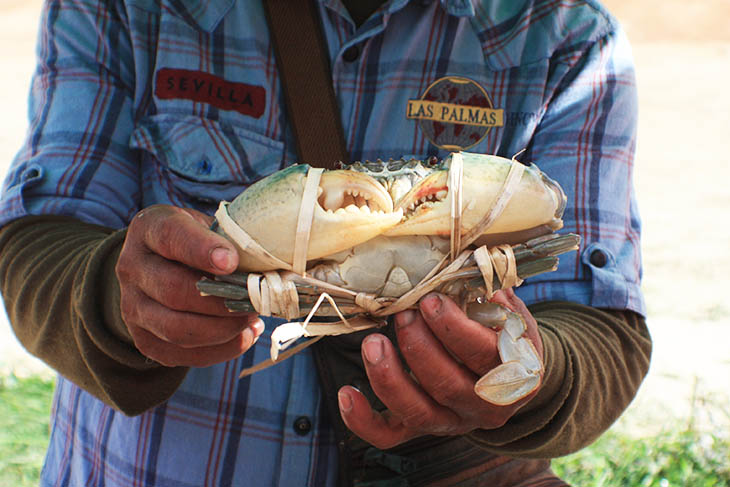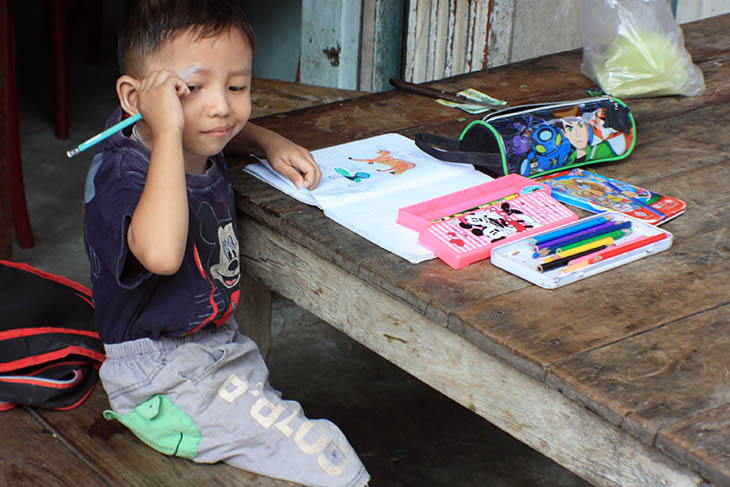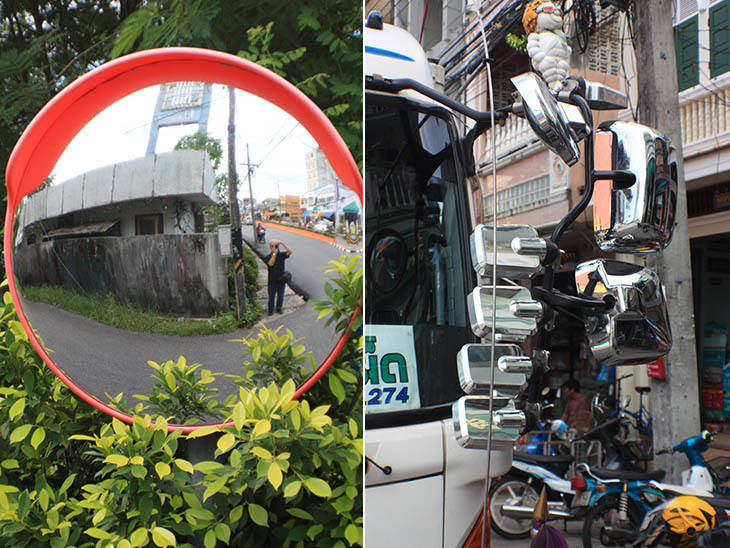 And of course there's a wat or three, and the river views…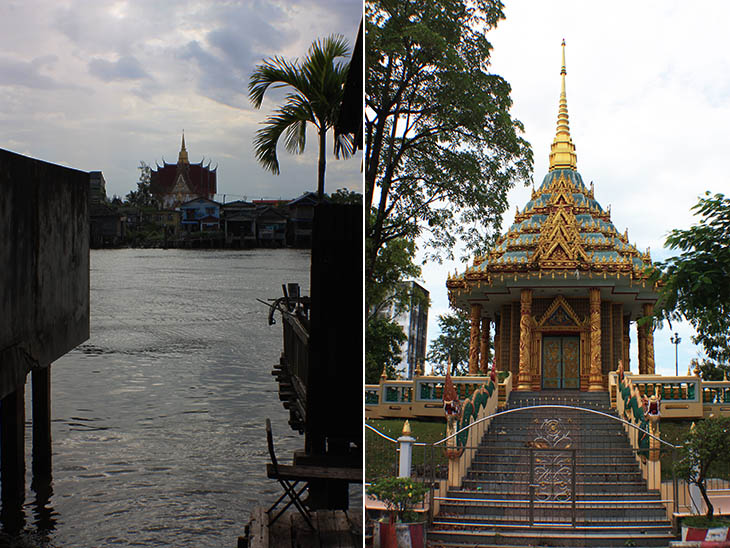 Supposedly the most interesting part of the day is dusk, when tens of thousands of switlets return to their condos. It's hectic and noisy. It didn't appeal so I didn't stick around, but…
Before heading home, I went back across the river bridge and along the other side from the town. I was actually looking for a wat which on Google Maps seems to be in the middle of a lake … but isn't. It's unusual though…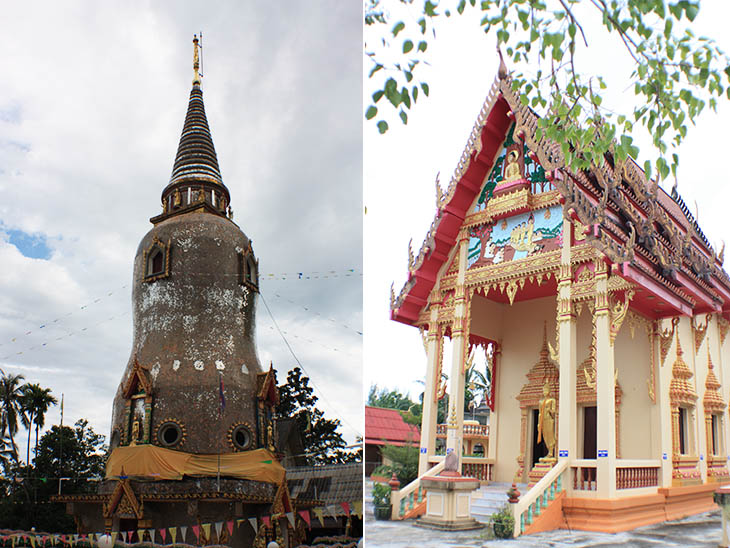 … with river views along the way …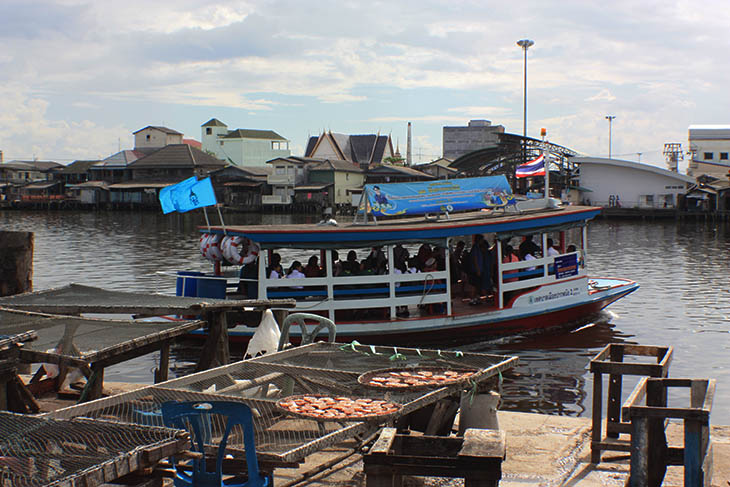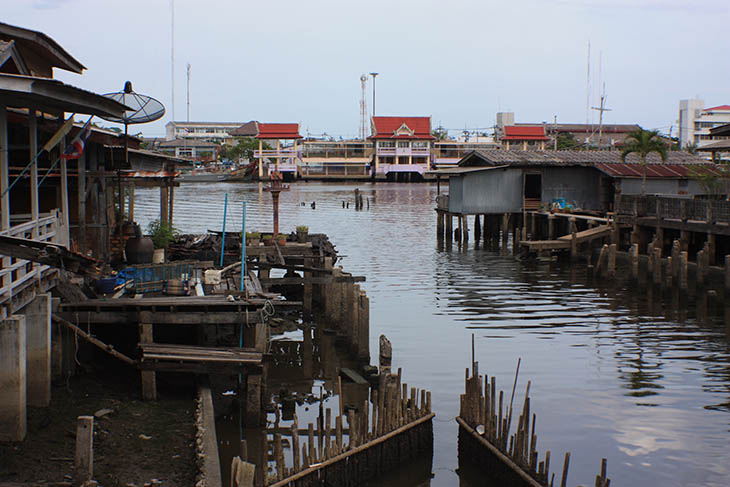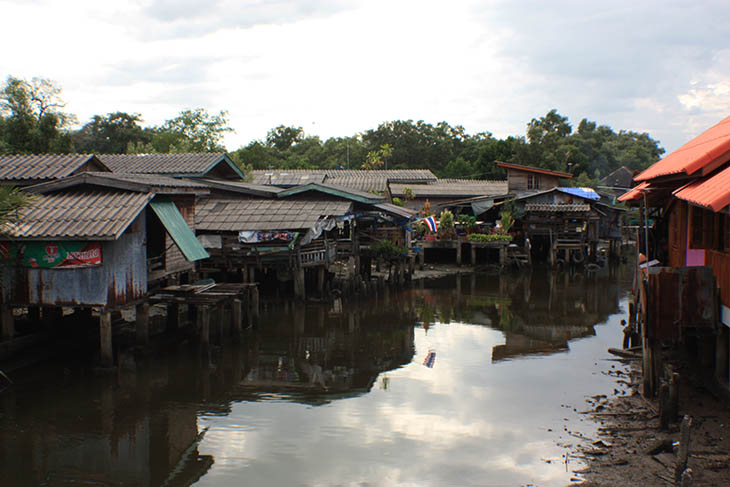 Okay, they're not all five star views. Pak Phanang is very much a working town, fishing, birds nests, rice, and certainly not tourism.