…Khao Kha Archaeological Site & Ancient Remains.
These days, with the stresses of moving home, I'm feeling more hysterical than historical. So, I decided today I'd take a break and go visit something … anything.
Only about 15kms south of me, and a few kilometers inland, there is an archaeological site. The road to the site is clearly marked if you are travelling north on the 401. I was travelling south, and missed it. "Oh well" I thought, "I'll catch it on the way back."
Now, I'd been down this road several times, I'd seen the signs indicating the location of the site, I'd stopped a few times and looked up the hill, and all I saw was a small statue. Not too interesting I'd thought, but something I'd spotted on the web seemed to indicate there was more.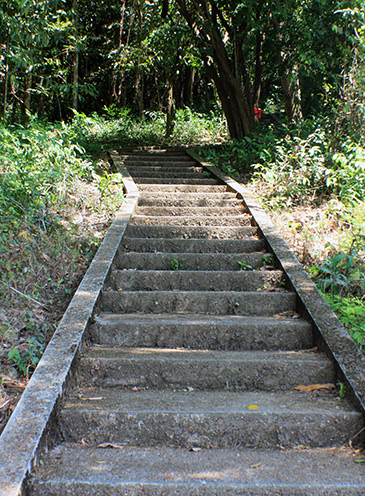 There is.
The site is actually quite extensive. It's on top of a football-shaped hill. American or Canadian football that is. Okay, rugby ball shaped if you prefer. You get the idea. The main ruins are reached by climbing 146 stone steps, which stop suddenly and force you to continue upwards along a gravelly-stony pathway. It's a bit of a climb, but not too hot under the shady trees. And once up there, it takes about twenty minutes each way to walk through the site.
Even so, I think I missed some parts. There were lightly-trodden overgrown side pathways which I figured could easily leave me disoriented, and so I decided they could stay lightly-trodden. In a few places, where there are breaks in the trees, it's possible to see the sea. But today was hot & hazy, so it wasn't a clear view.

If you plan to visit, you might want to bring bug spray. There's plenty of them. Luckily they no longer bother me. I must smell inedible or unappetizing or worse.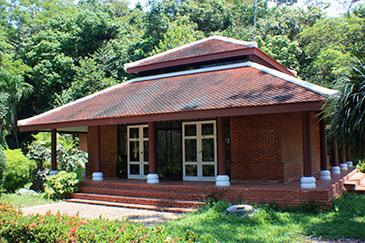 First though there is the museum, along with the two people who seem to take care of it. That involves turning on the lights as you enter, and persuading you to sign the visitor book before you're allowed back outside. I was the first in more than a week. There's nothing particularly unusal in the museum. Just a tiny subset of what you can find in the large museums such as the National Museum in Nakhon Si Thammarat.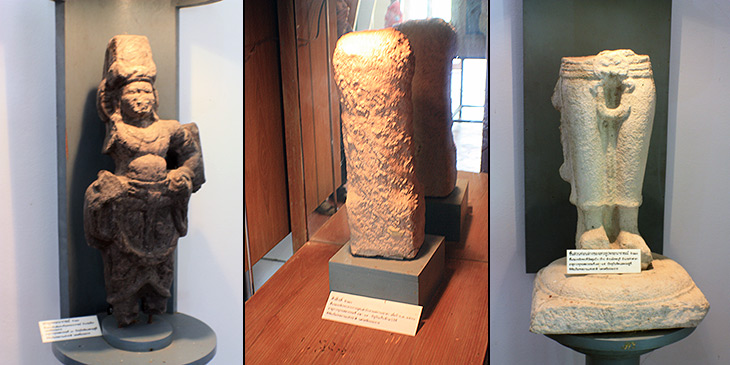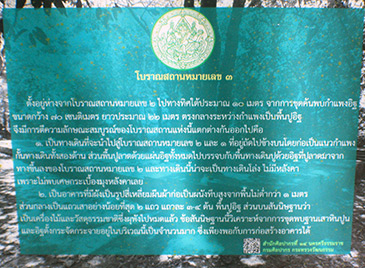 Then the main problem hits you. The nice people don't speak English, and none of the information is in English. That's kind of a shame. But maybe everyone is like me, and they do their research on the internet before they arrive. But the information is hard to find, and I'd like to have known more.


So, I can't tell you what I learned while I was there, but I can tell you what I've pieced together from a few websites…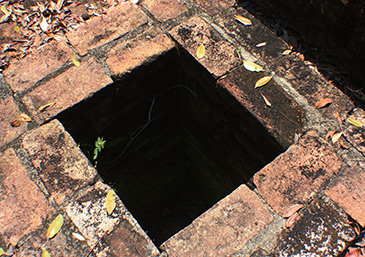 The archaeoligical site contains the remains of a Hindu temp dating back to the the 8th century CE. Up to the 13th century, this part of Thailand was largely independent, and known as Tambralinga. It came under the influence of both Sumatera and parts of India. Which is why there were Hindu, not Buddhist temples in this region.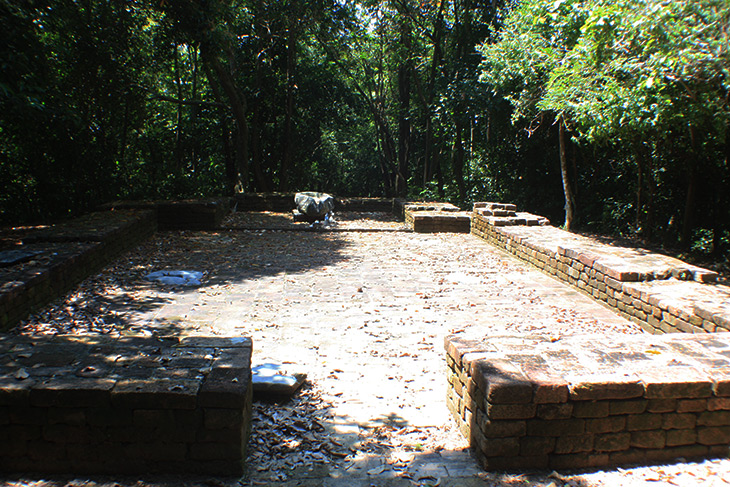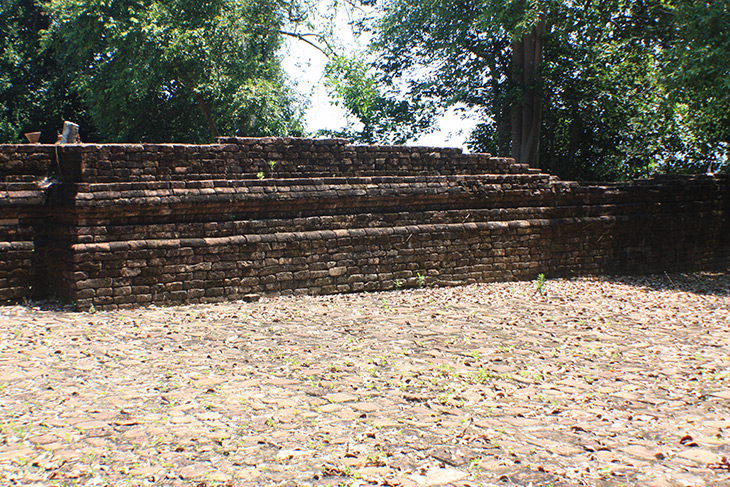 As recently as 1960 this particular site could not be accessed on any sealed road, but only on very poor dirt roads using a four wheel drive vehicle. Today, it's an easy drive.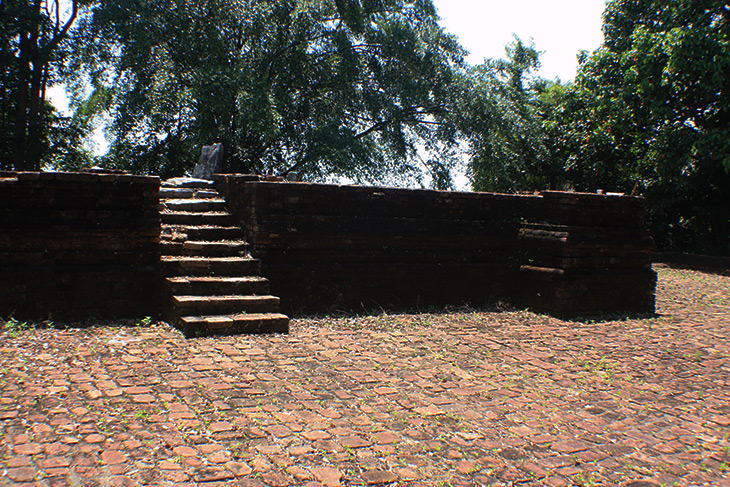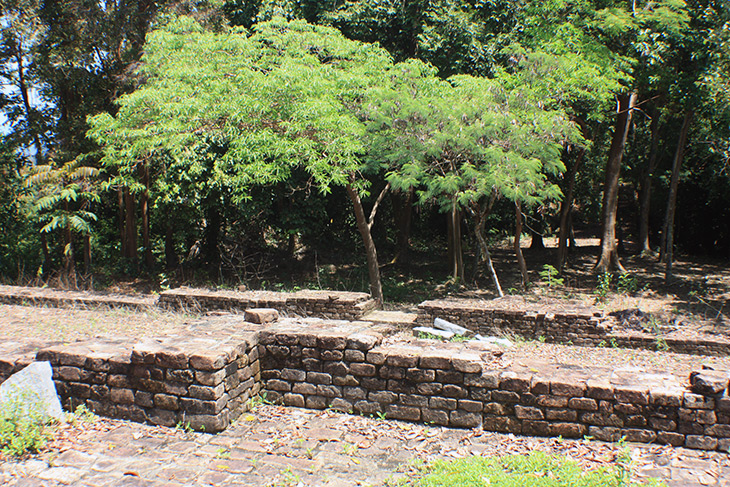 One website notes "Visiting Khao Kha, with its holy yonis aligned on brick terraces, you will quickly gain a sense of the Hindu nature of this kingdom, and realize that you are glimpsing an under-explored and little known part of Thailand's multi-stranded past."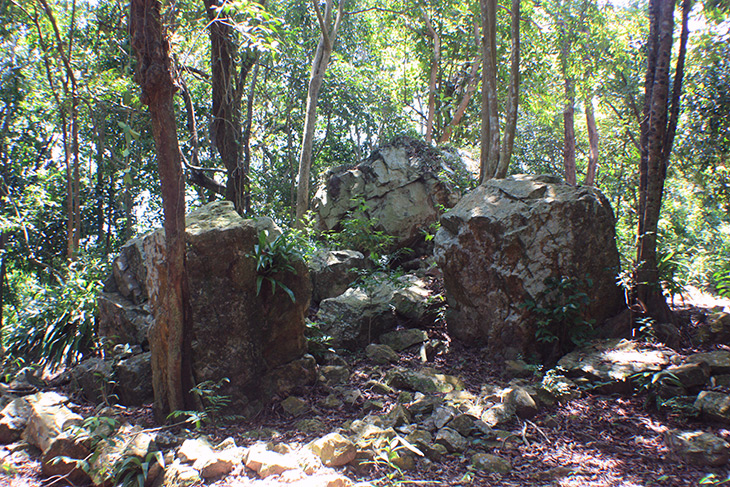 Which means, even though it is little more than a lot of carefully aligned bricks, the place is really quite unique. I'm glad I visited, and have made a mental note to discover more about the early Indian influence on this part of Thailand.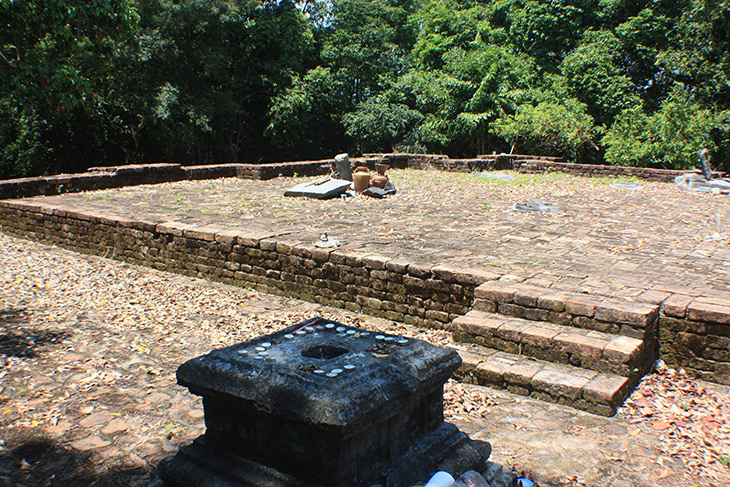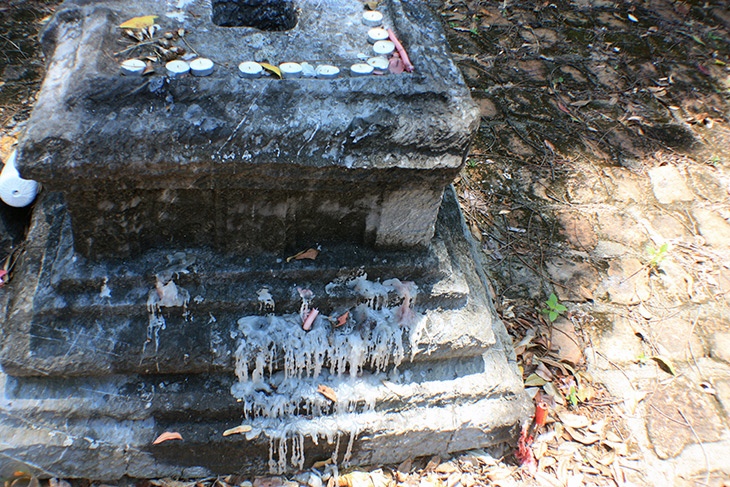 In the meantime, it's back to the pack-move-unpack cycle.