Repost! Original article was lost in a WordPress software upgrade,
Suddenly the whole world seems to be talking about Luk Thep, which translates as Child Angel, but more commonly called in English, Angel Dolls. A week ago I think they were pretty-much unknown outside Thailand, but today, almost every major newspaper on the planet seems to have an article about them. I have been scooped!
But in case you've never heard of them, here's the poop on the scoop…
The dolls are strangely human-looking with mixture of spookiness thrown in. They are being "adopted" by – mostly – young to middle-aged women, who want to have a "child" of their own, or what to "expand" their family. They are taken to a wat, where a monk will bless them, put strange inscriptions on them, and supposedly give them the spirit of a dead child. Yes, there is a yuk-factor to this story.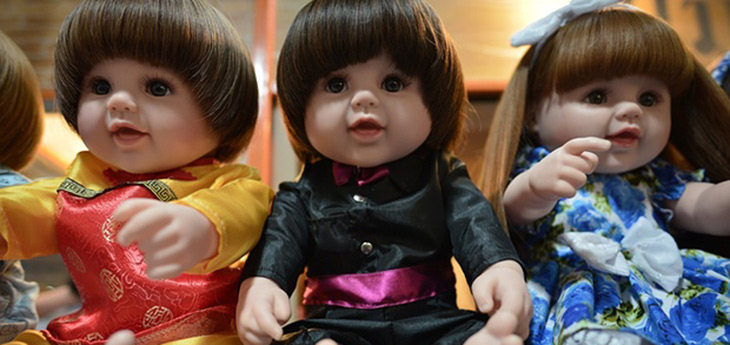 From that point on, they are treated by their new adopted families as if they were human. They are spoken to. They are given a wide range of clothing, often expensive. They spend all their time with their families. They sit at the dinner table, and "eat" with the family. In a nutshell, they are given the same, or perhaps better, loving care as if they were real children.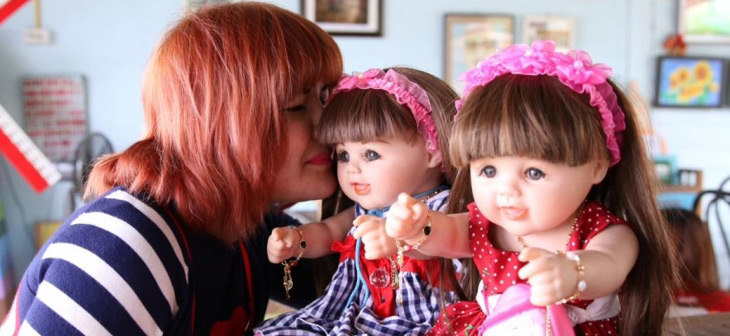 All this has been going on for about a year, but is being given greater publicity at the moment due to certain companies deciding to cash in on the craze. Airlines in Thailand, in particular Thai Smile, are allowing the dolls to occupy a seat alongside its parents … provided that is, the doll has a ticket. Smaller dolls are allowed to sit on parents' laps.
The airlines are providing full in-flight service to the dolls, including meals. Some passengers, especially farangs don't like this. I think I'd be one of them.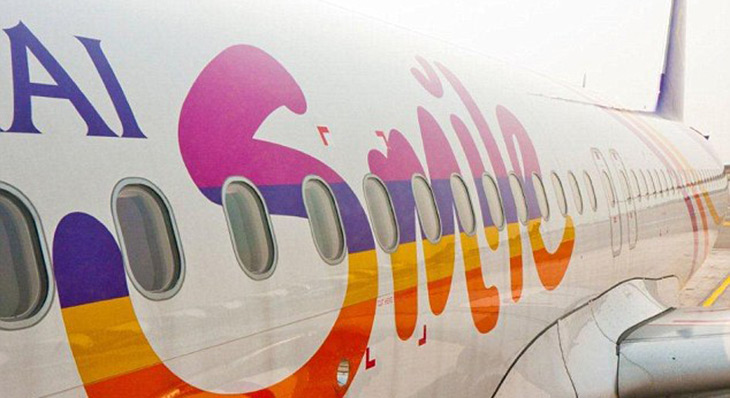 The idea of sitting next to a doll, which is being spoken to by a fellow passenger, and given food by the flight attendants, would make me think I'd woken up on the wrong planet.
And now restaurants are getting wise, and offering similar services. Of course, they charge for the food, eaten – or not – by the dolls. Some though are offering free food, to entice the doll-owning diners to choose their restaurant. Others have a height limit. Taller than 120cms, the dolls' owners have to pay for the food. Shorter, they "eat" free.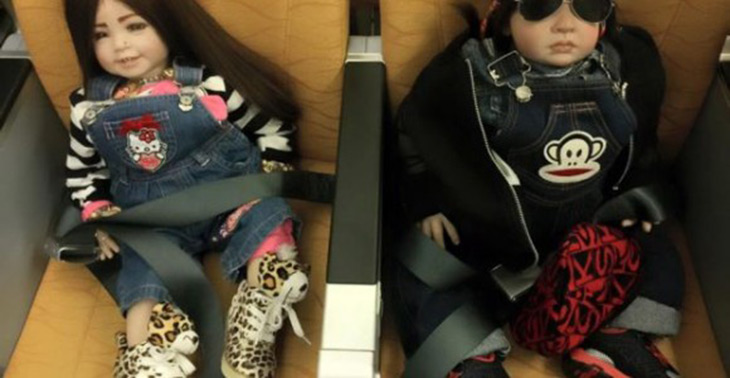 This is all causing a lot of debate in Thailand. Such superstitions are not considered to be allowed in Buddhism, but the monks counter that they are allowed to recite incantations to keep people happy. Airline organizations are saying only people can have tickets, not dolls. But it seems people are allowed to buy more than one ticket.
Then there's the argument that an inanimate object, essentially luggage, cannot occupy a seat and must be stuffed in an overhead locker or under a seat. You can imagine "parents'" reaction to that.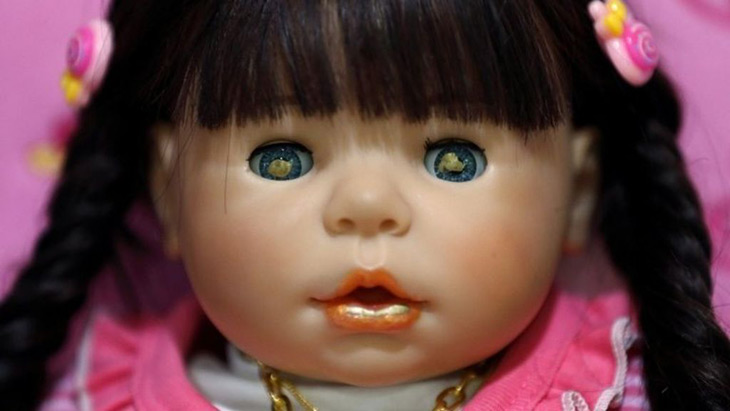 The Prime Minister has weighed-in with the argument that people shouldn't waste their money, but I doubt that'll make a difference.
What do I think? I try not to. I hope I don't encounter one, but basically, in a land of superstitious people, does one more superstition make any difference?
Images have been randomly selected from the web. Apologies for any copyright infringements.