Something Thailand is not short of is mountains. Down here in the south, the central range begins only twenty kilometers or so from the coast. Reaching the top is a three-day round-trip hike. No roads.
The range continues north, forming the border with Myanmar, until it spreads out and fills most of the northern provinces, bordering Burma, China and Laos.
And, strangely, mountains seem to appear out of nowhere, as though mysteriously dropped from the sky. You can be barrelling along on a four-lane expressway, and suddenly the road becomes narrow and twisty with regular hairpin bends, until its gone up, over, and down the mountain, back onto the plain. Unless you know the road well, it can be quite unnerving.
Here's a typical mountain pass in the early morning mist, one that took only about thirty minutes to cross before the road became completely flat again…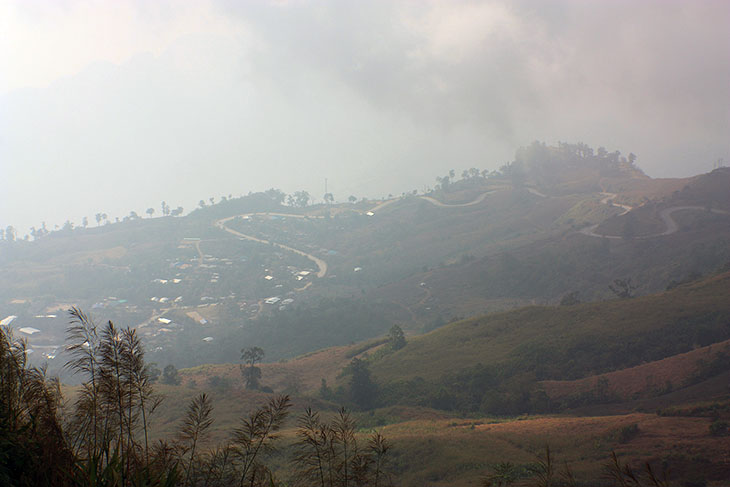 And being cool, strawberries grow in abundance, and are available everywhere, freshly picked, and ridiculously cheap…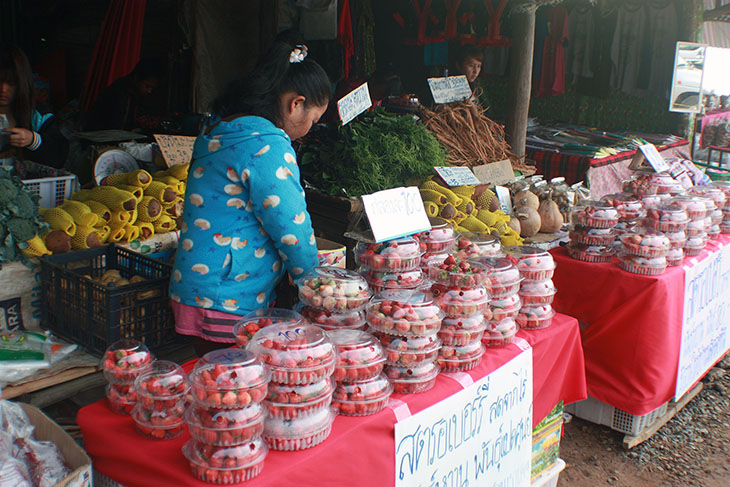 In February though, I had a chance to tour the northern mountainous areas; from Chiang Mai, through Pai to Mae Hong Son, and eventually down to Mae Sot. This was two days and 650kms of almost non-stop hairpin bends. Hard work, but great scenery…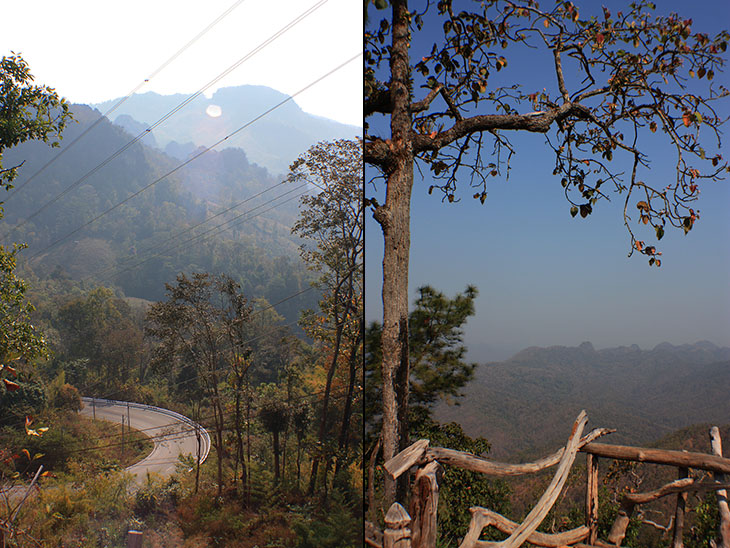 One day they might finish building the road…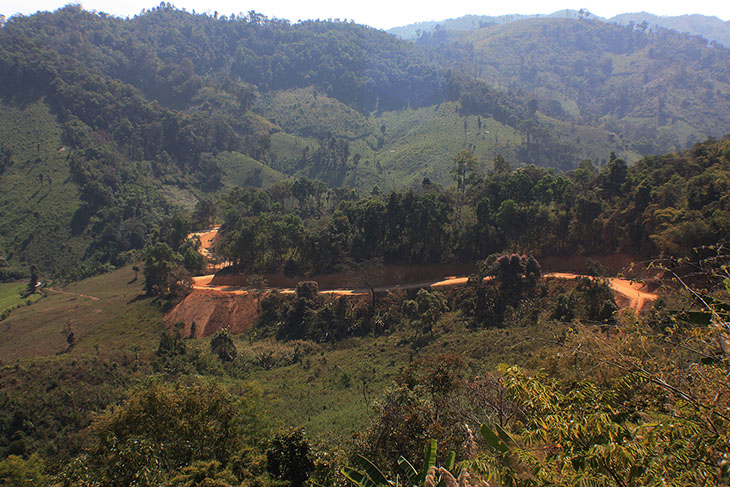 It can be pretty cool, so flowers and bushes more common in temperate climates grow everywhere, and the hill tribes dress strangely – but warmly…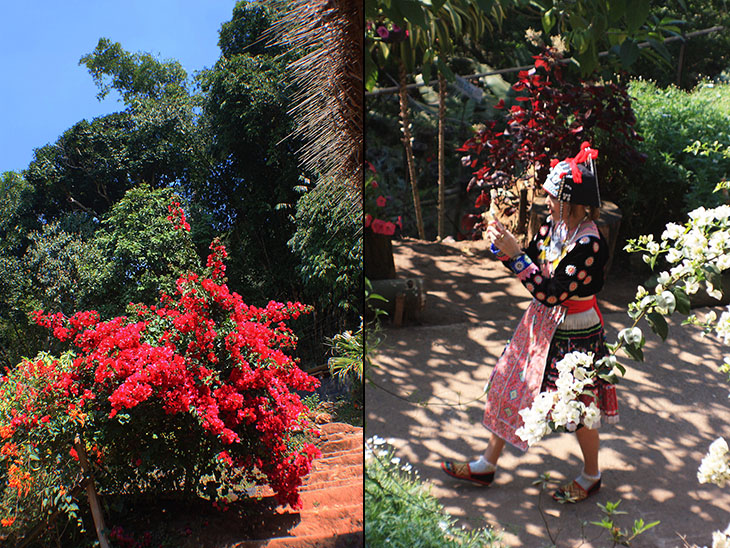 In fact, the regular coffee places are quaint and very welcome…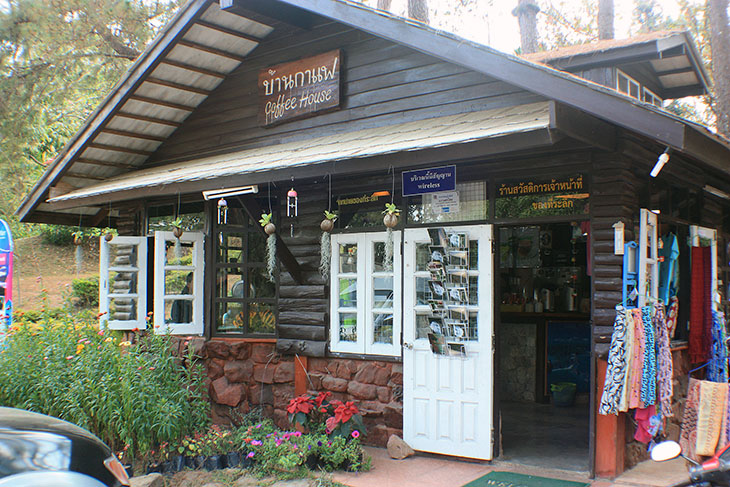 And, last but not least, a couple of photos of "my" mountains here in the south…