Let's start with visits, yes plural, to Wat Ban Tham, best known for its dragon's head entrance…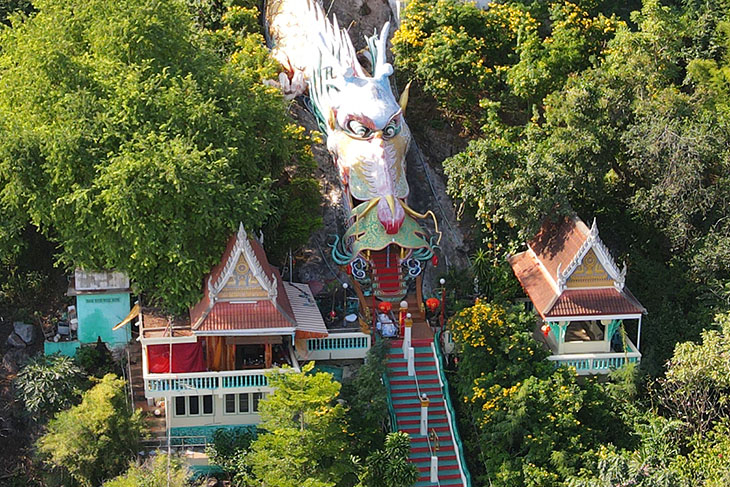 The first visit was on day two of the trip. I wanted to get aerial photos, but there were too many people; plus, mid-afternoon the sun was in the wrong place. So I filled-out the appropriate forms and managed to get it moved to the opposite side of the sky by next morning.
Oh, and I bought a t-shirt. I'm not sure why. I don't usually do that. But, on my first visit, realizing I wasn't going to get any aerial photos, I just wandered around, and passing a stall that I thought was unmanned, or unpersonned if you prefer, a t-shirt caught my eye. But unknown to me, I had caught the eye of the sales lady, who came rushing over, took down the t-shirt I'd really only glanced at, held it against me, declared it was my size, and we quickly negotiated a price. It was a bit spooky. Impulse buying at its best – or worst. I haven't even worn it!
Anyways, you can climb all those steps if you want, plus hundreds more to reach the temples near the top of the mountain…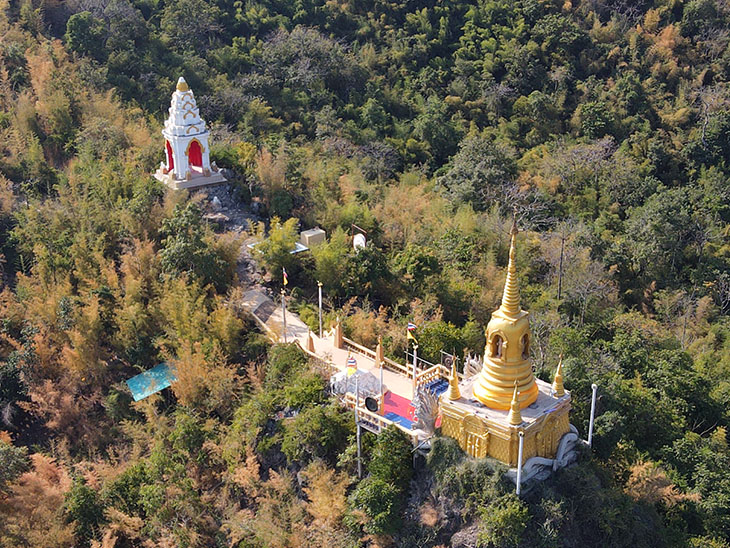 …or you can send up a drone.
There's several buildings, none of which looks stunningly interesting…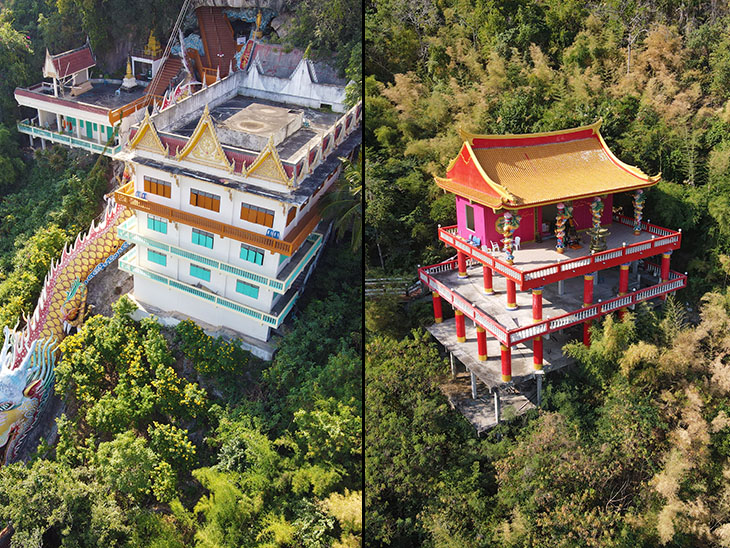 …but the aerial view with the river is nice…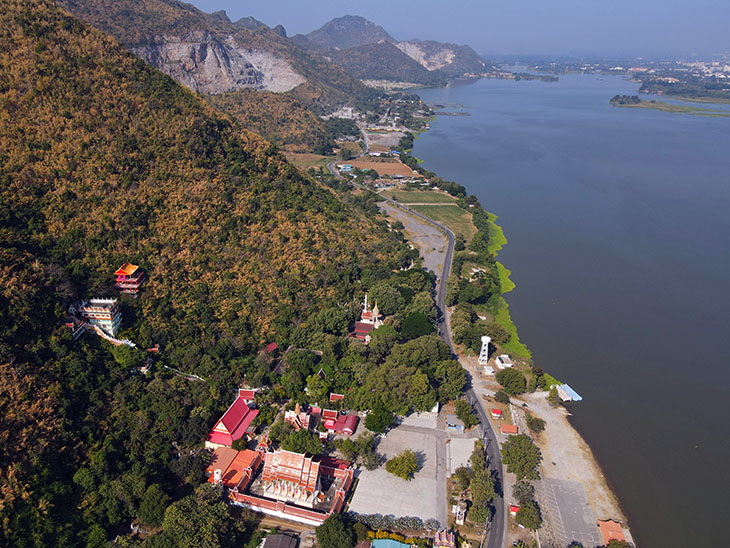 Then it was on to Wat Tham Suea, also known as the Tiger Cave Temple. I went here twice too. I wanted to get shots with different lighting…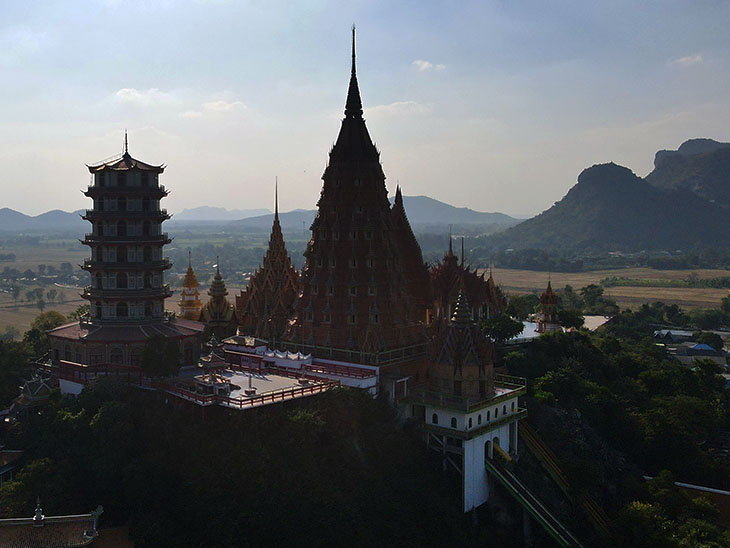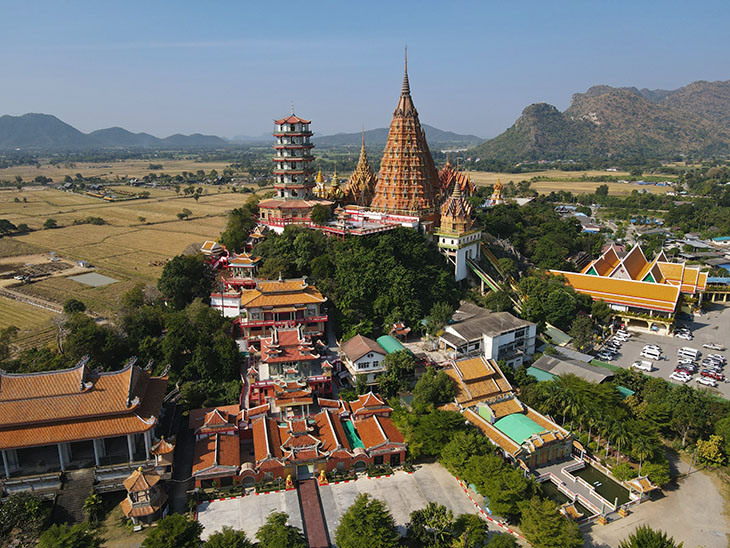 This place is strange. Building a temple on a hill is one thing, building about ten totally different ones on one small hill is bizarre…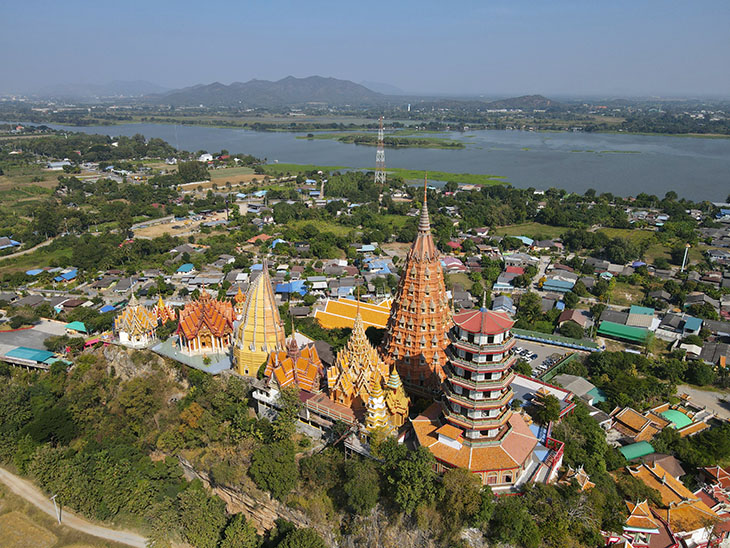 Anyways, the place is spectacular, maybe bucket list material, but I'll reserve judgement on that until I've climbed the gozillion steps to see it close up. Next time. For now, I'll call it one of the best bits of the best bits.
More pics…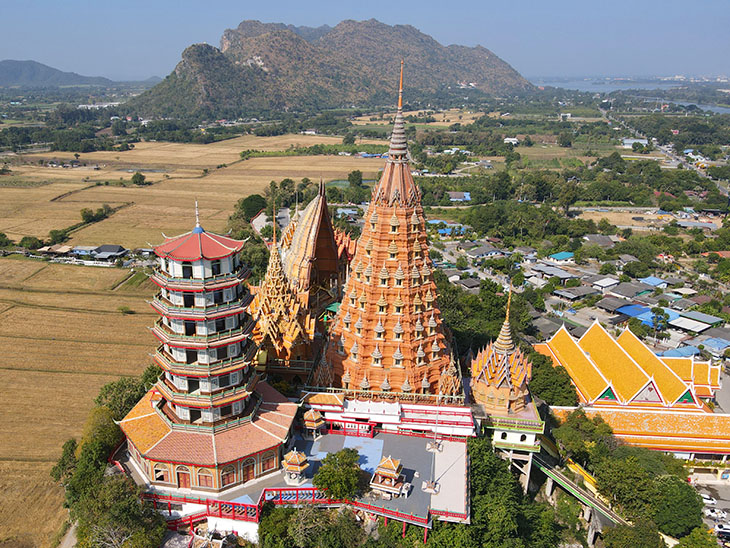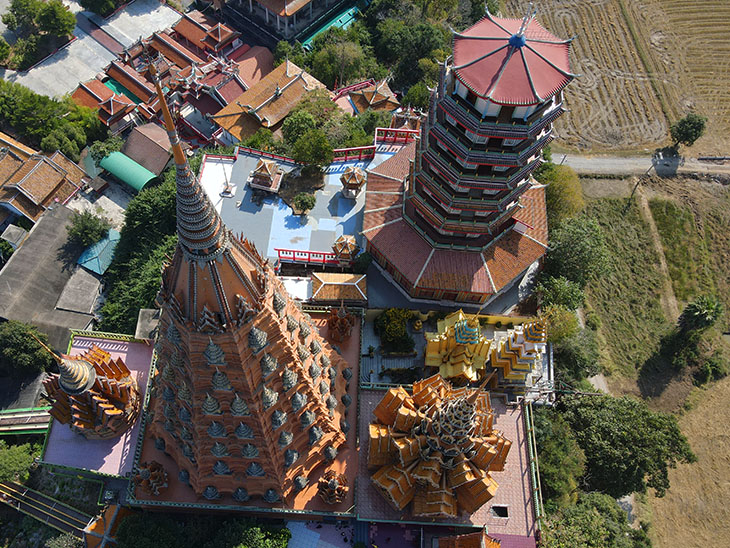 And then there was the giant raintree…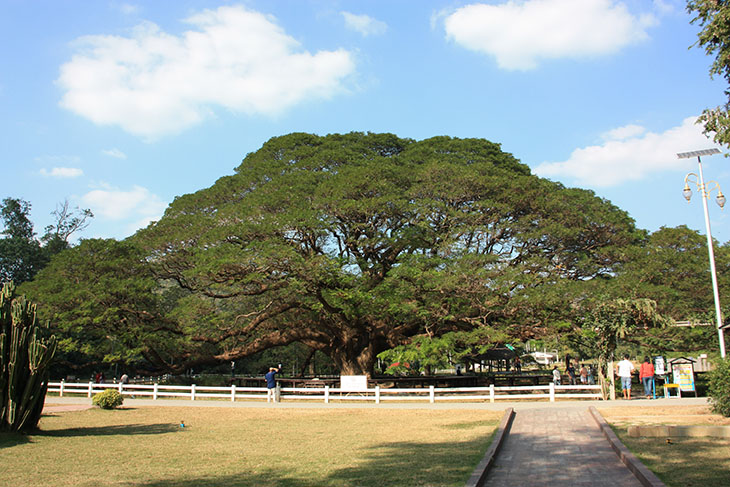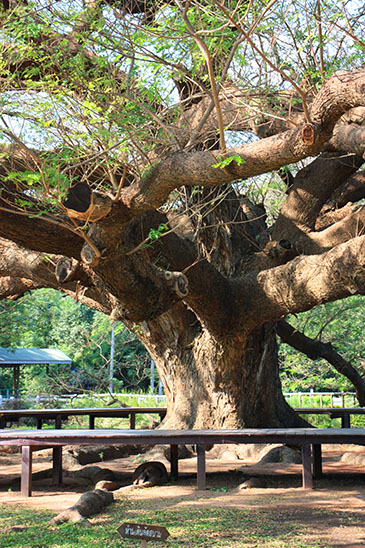 I don't know anything about raintrees, but I know big when I see it.
More than 100 years old, 20 meters tall, and more than 50 meters in diameter.
Best seen from the air. Does it remind you of a giant head of broccoli?…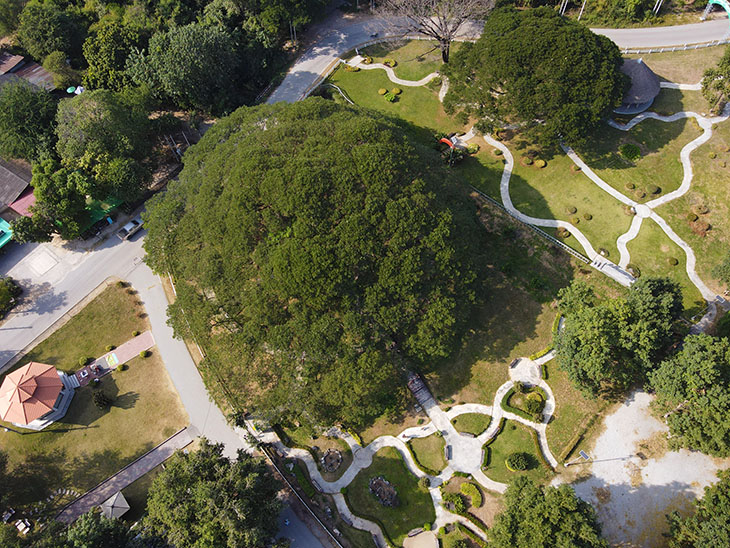 Next we'll go train spotting … on bridges.