…The Great Northern Road Trip 2020 : Day 2
The story starts HERE.
Although Hua Hin feels like it's close to Bangkok, I spent almost three hours travelling northwards to Nakhon Pathom Province. It's about 40kms to the west of Bangkok, and suffers from the latter's traffic woes. So I felt like I'd reached an invisible border between the south and central Thailand. In reality I'd reached that border early on Day 1, but it was a psychological benchmark to be in the vicinity of the capital and heading further north from there.
I stopped to visit Wat Sam Phran, a bizarre 17 storey pink tower with a spiralling green dragon wrapped around its complete height…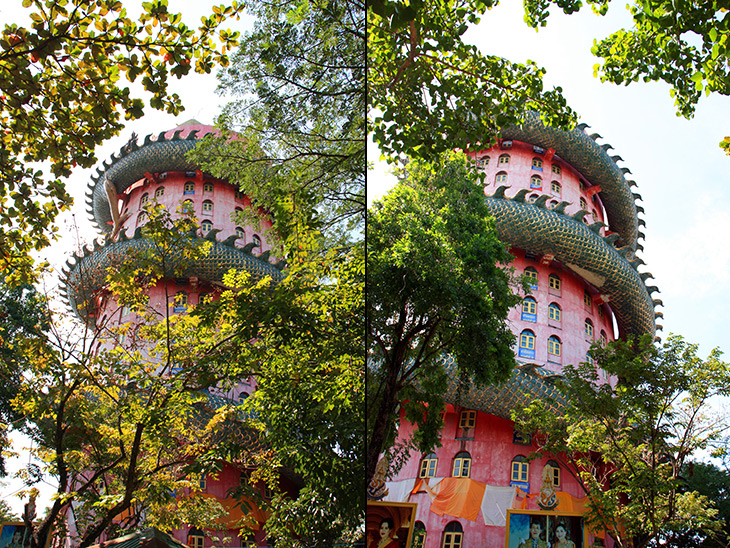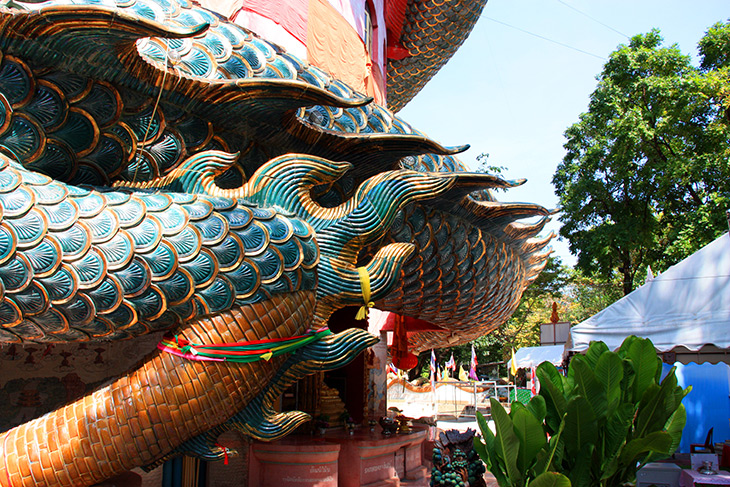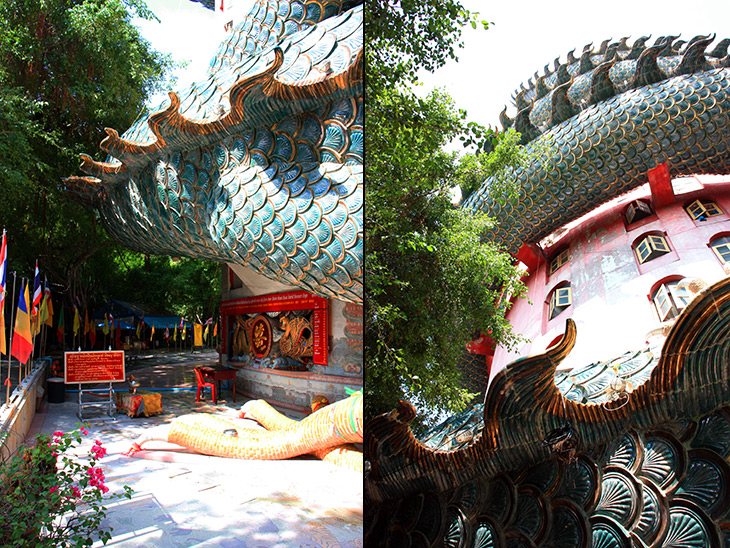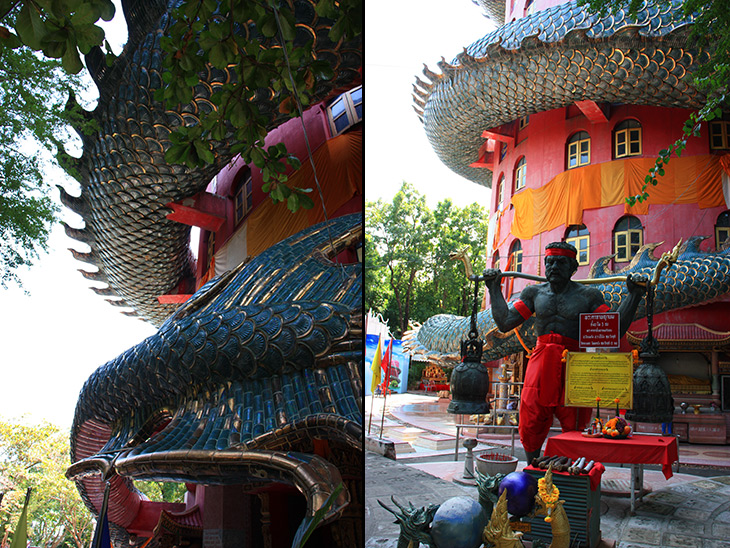 It's difficult to photograph the whole tower due to the number of large trees.
When it was built, somewhere in the early 1980s, the pink paint was in fact bright red. But the whole place is somewhat in a state of disrepair. The dragon was built with a spiral staircase inside, so you could make a slow climb to the roof, but it has disintegrated and crumbled in so many places it's now closed to the public. Not that I had any intention of making the climb to see the roof. That's what drones are for!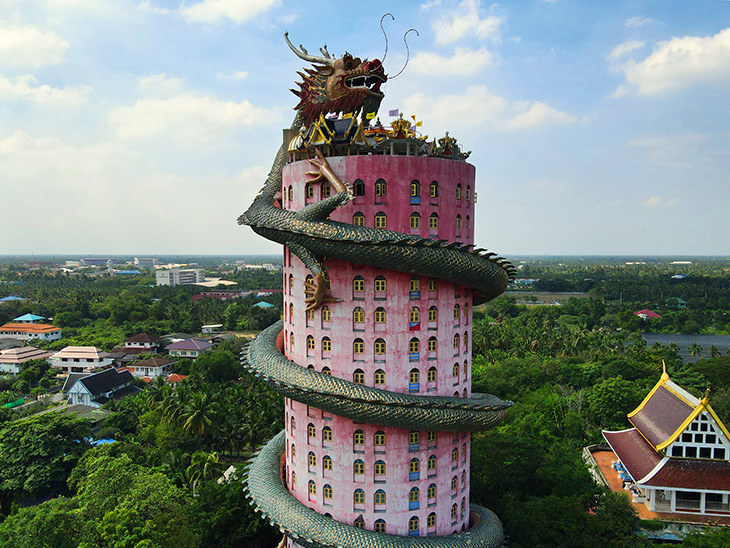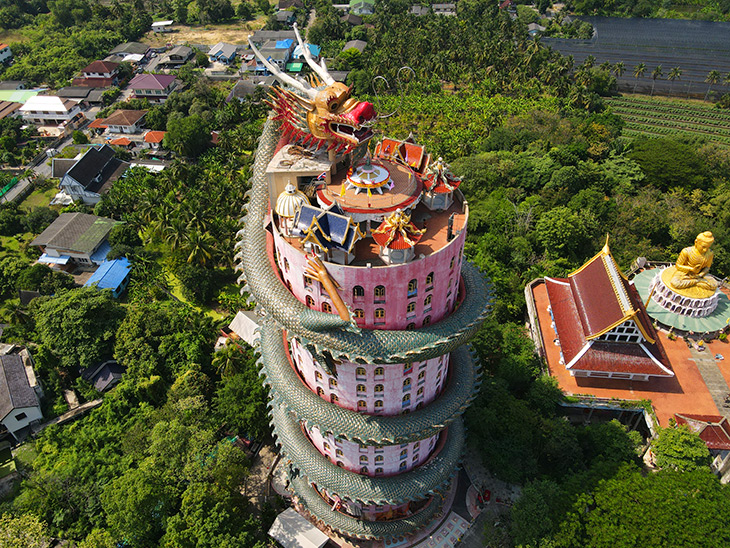 The grounds surrounding the main wat are quite extensive, with a variety of animal statues…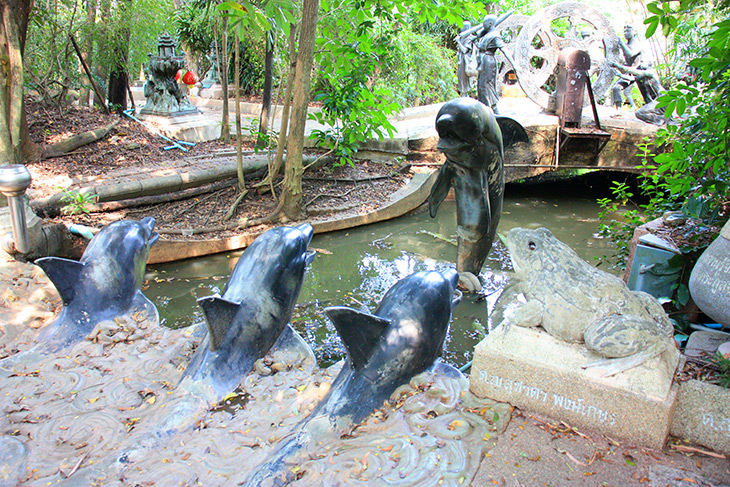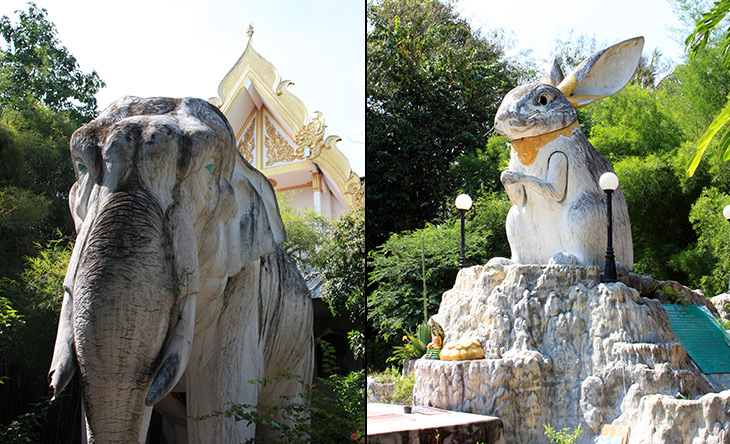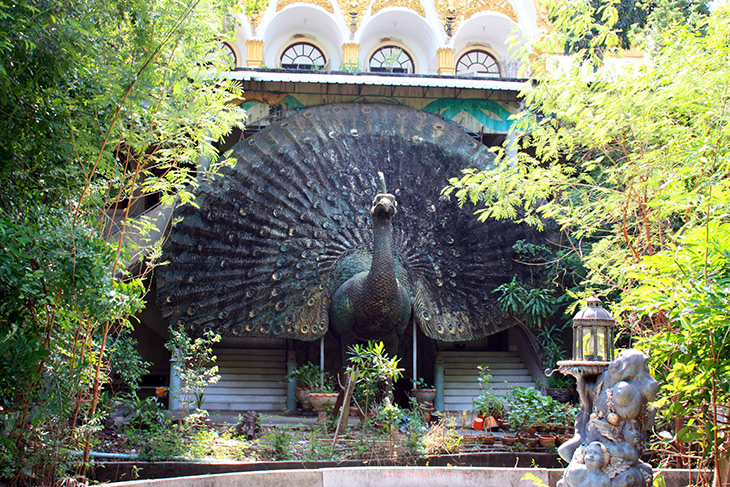 And that's about all there is to do. Stare at the building, and walk around the gardens. It's worth a visit though, simply because it's so unusual. Well, there's a wide variety of food stalls. But this is Thailand. There are always food stalls.
---