…Finally, Finally, Finally!
Regular readers may recall I first went to Chumphon Province in March of last year, during a short break in the Covid lockdowns.
And what I found was haze, smoke and generally poor visibility…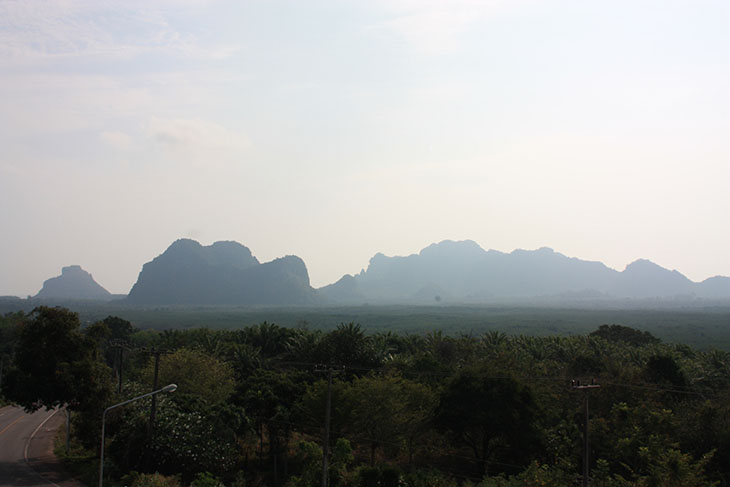 I went to so many places that looked perfect for aerial photography … if only you could see them. I vowed to go back.
First attempt was at the end of the Kanchanaburi trip. I found a tiny resort at the northern end of Chumphon province, and after a good sleep I figured I could spend a day winding my way down the coastal road to revisit most of the haze-bound places from my first trip. The idea was sound, but the closer I got to Chumphon, the worse the weather became. It was, you guessed it, hazy. Not only that, but the strong winds would have blown a drone out of the sky. Abort.
Then, I planned three times to make trips from home, but was thwarted each time at the last moment by sudden changes in the weather. A couple of those involved flooded roads that would have made reaching Chumphon impossible.
Recently I looked at the forecast and could see a few days where the weather was supposed to be sunny with clear air. I duly packed, yet again, but waited until my planned morning of departure before booking a hotel. And then I set off. Good plan.

Aside from a little patchy cloud around lunchtime of day one, the weather was perfect. And I mean absolutely stunningly gorgeously perfect! Despite all the frustrations and aborted trips, this was worth waiting for.
My first photo opportunity, after about three hours of driving, was near the small village of Pak Tako…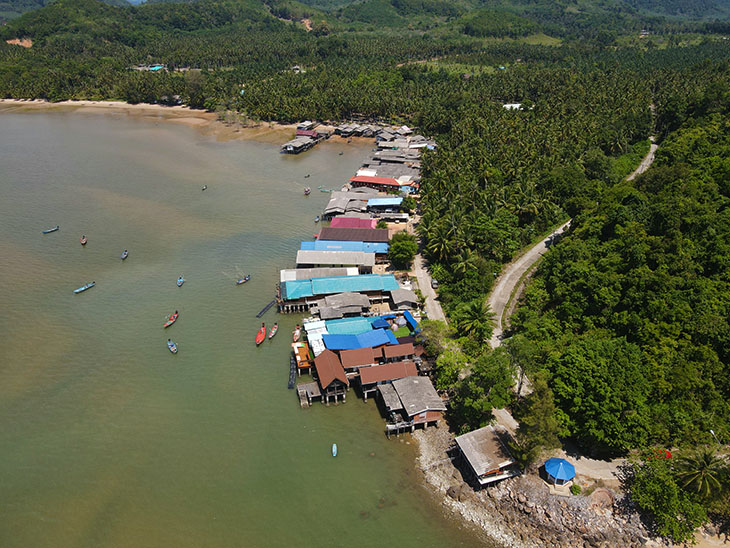 But the village wasn't the main reason to be there. It was the tiny island of Ko Maphrao, a couple of kilometers offshore…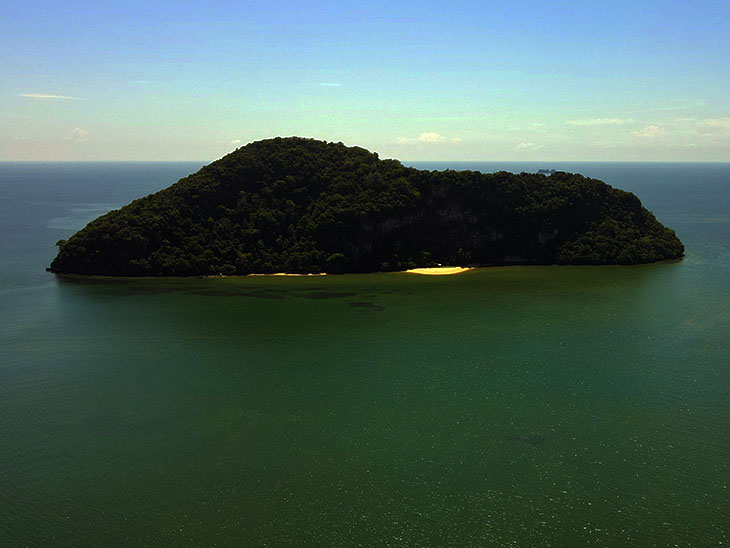 It has tiny beaches on each side…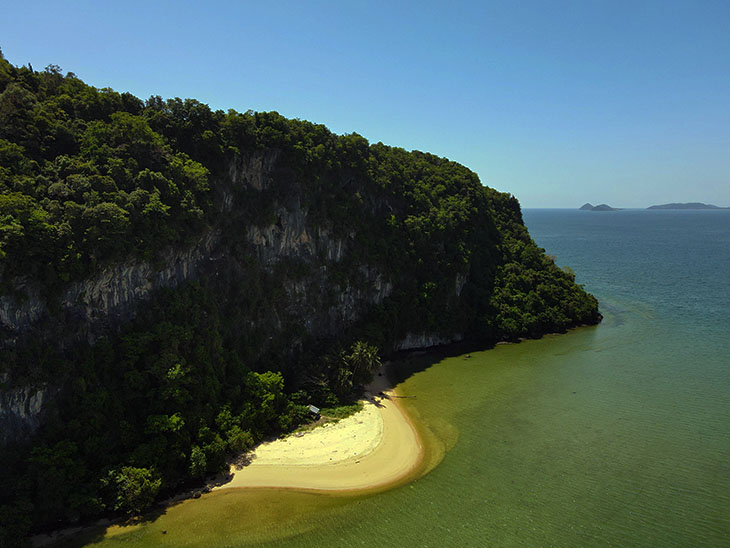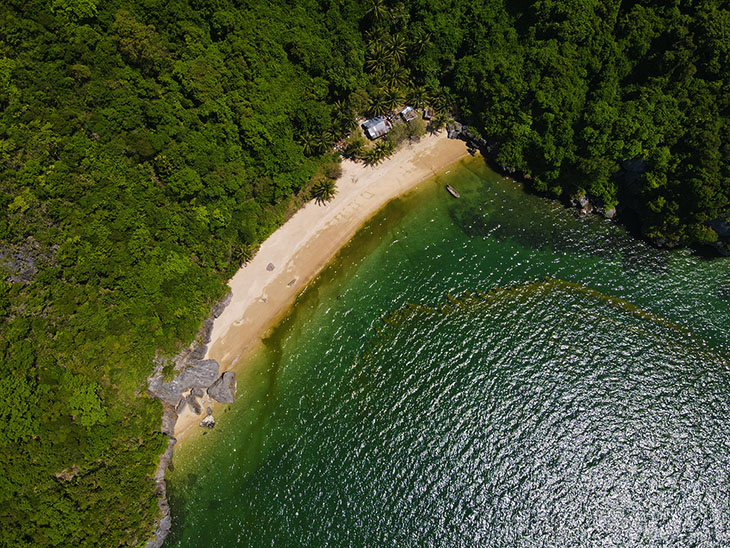 …and a great view back to the mainland…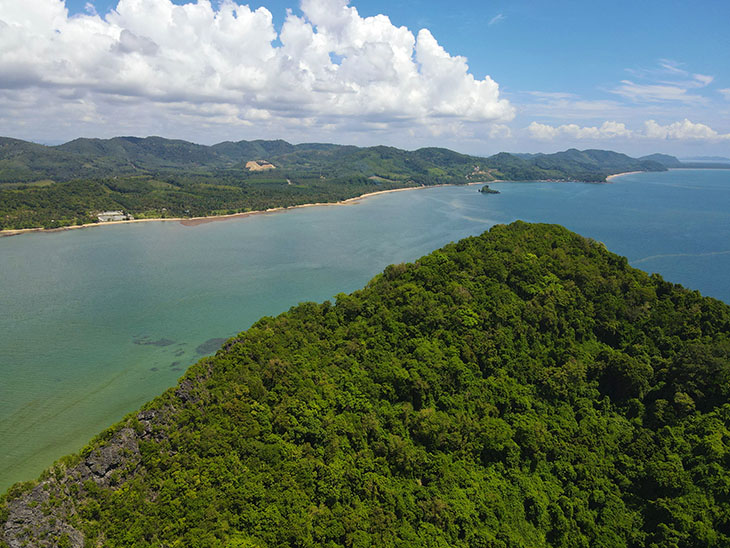 Next stop was the somewhat wordy Prince of Chumphon Veterans Memorial Shrine. It looked pretty much as it did the last time I visited, so let's skip over that. But not before I tell you, as an aside, that the Prince is so revered, he has no fewer than 217 shrines to his name!
Then it was the tiny village of Ban Bo Kha. Tiny roads. Tiny jetty. Tiny beach. Tiny visit. Keep going…
So it was back inland to Wat Khao Chedi. This place I found last time simply because the Buddha on the hill is visible from the main highway. I wanted to take a closer look… much closer…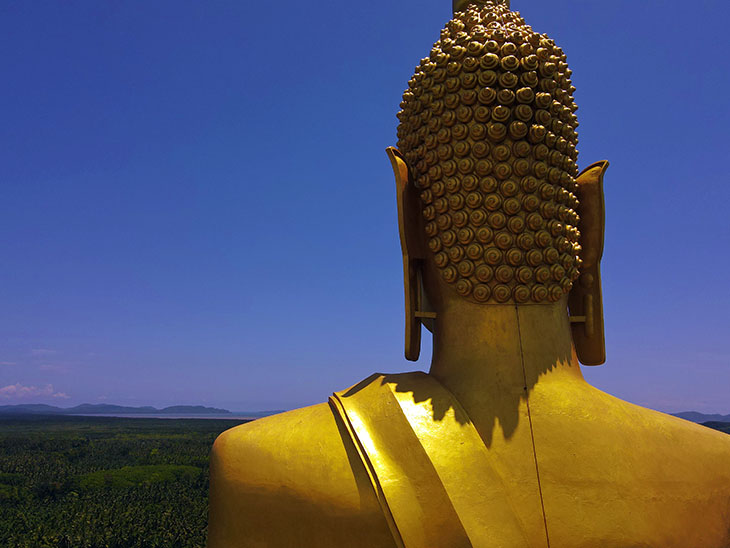 Of course, there are the usual steps, which look like no one's been up to the statue for years. Probably because, if you hunt long enough, you'll find a tiny single-lane road which leads to the base of the statue…
…And to the usual temple dog. This one was friendly, and I have to assume someone goes up there regularly to feed him, as he declined my offer of free cookies.
I have to say, the Buddha has a great view…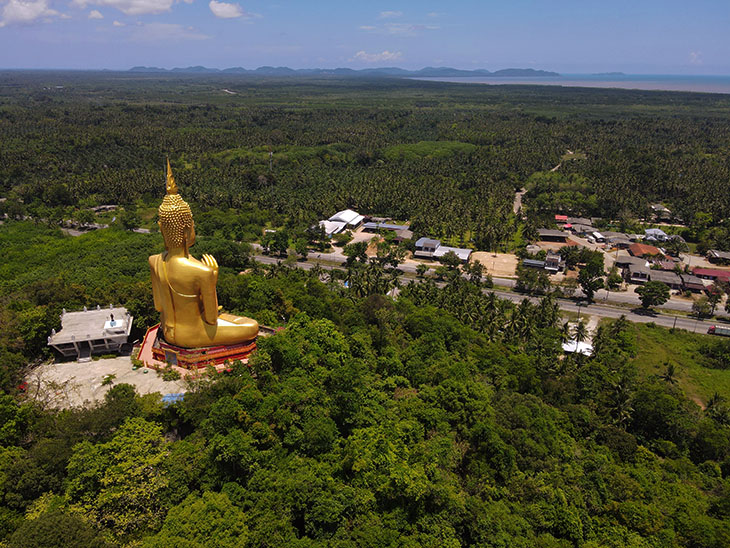 So, mission accomplished at the statue, it was an hour or so back to the coast, where I found another small road that lead up to something called Dinsor Viewpoint. Apparently it's famous not only for the spectacular views, but also for spotting raptors. Anyone visiting while I was there would have been disappointed, as mine is a plain vanilla Ford Ranger. I think the security guard hadn't realized this, as he wandered over, and without speaking, made a note of my license plate number. (Bad Ford Ranger joke.)
September and October are the months to be there if you want to spot the migrating raptors.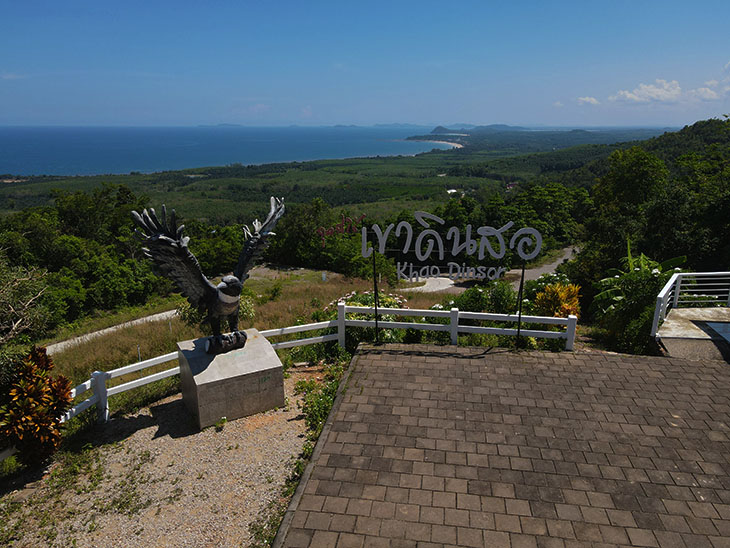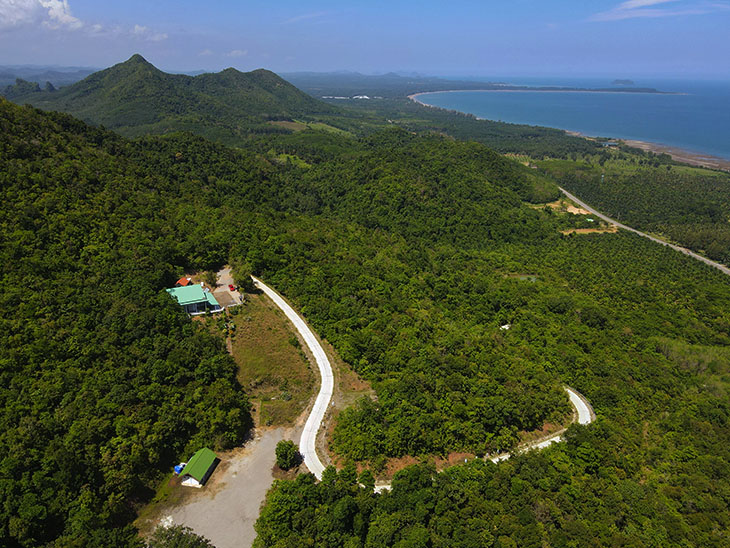 And on to Thung San Beach. Definitely the kind of place I'd come to see…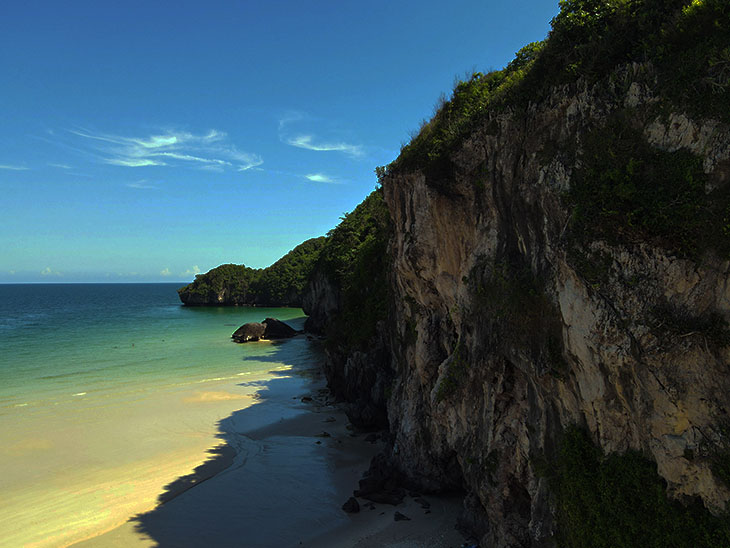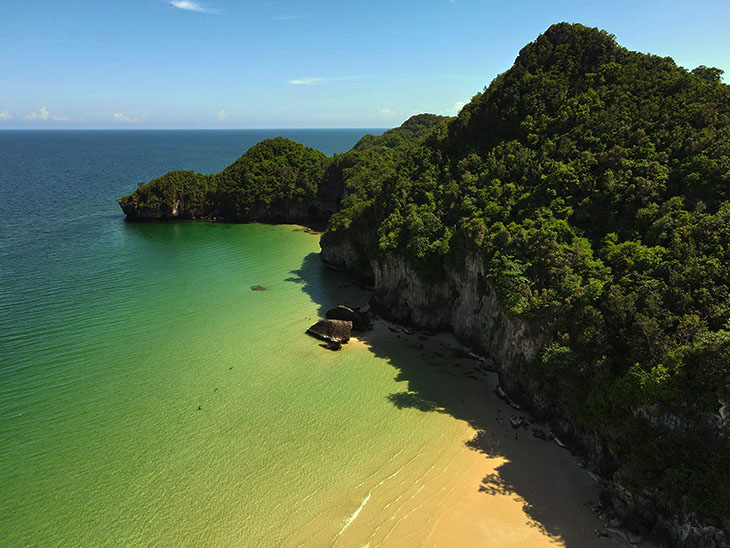 Flying higher it was possible to see a number of beaches stretched along the coast…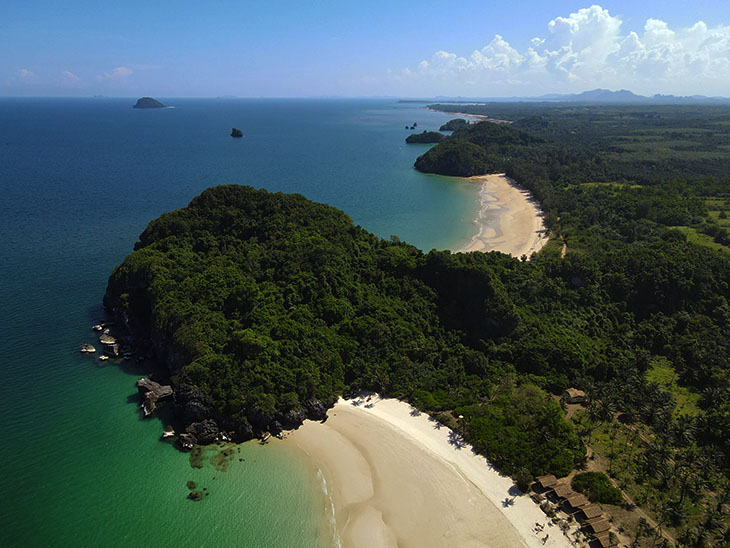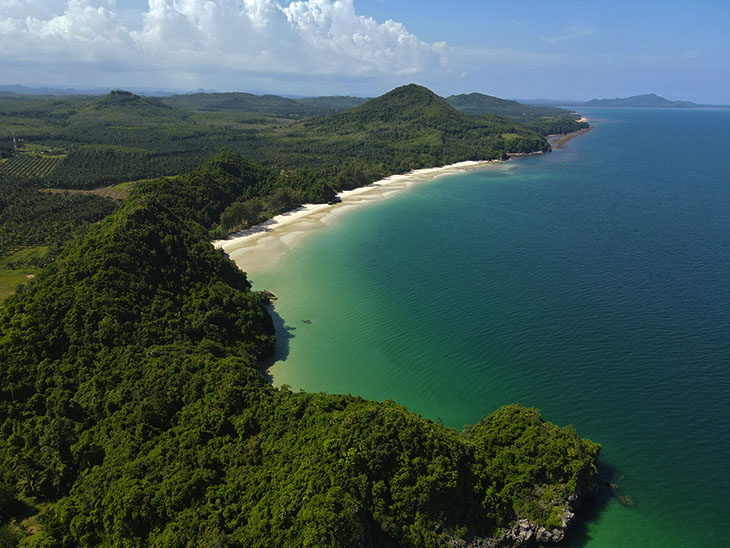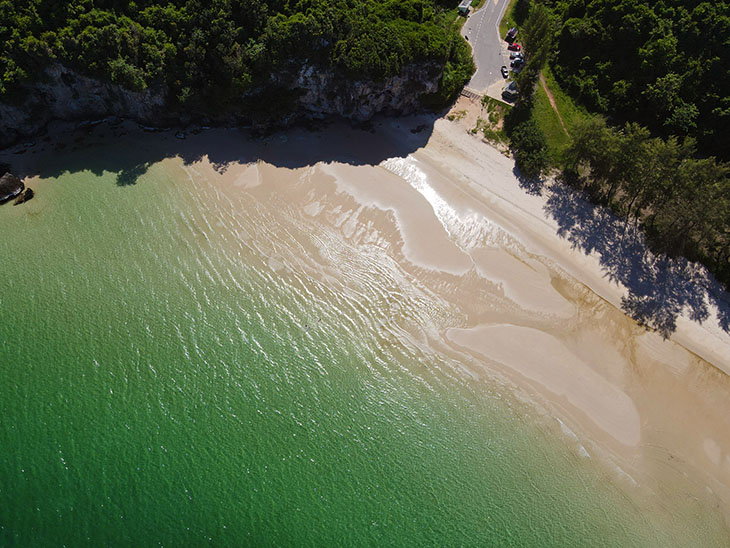 Fifteen minutes up the road I found Secret Beach. So, I can't show you that. Well, I could, but then I'd have to shoot you. Or, to be more truthful, it wasn't very secret at all, and wasn't very interesting. So I went next door to revisit Pak Khlong Bay…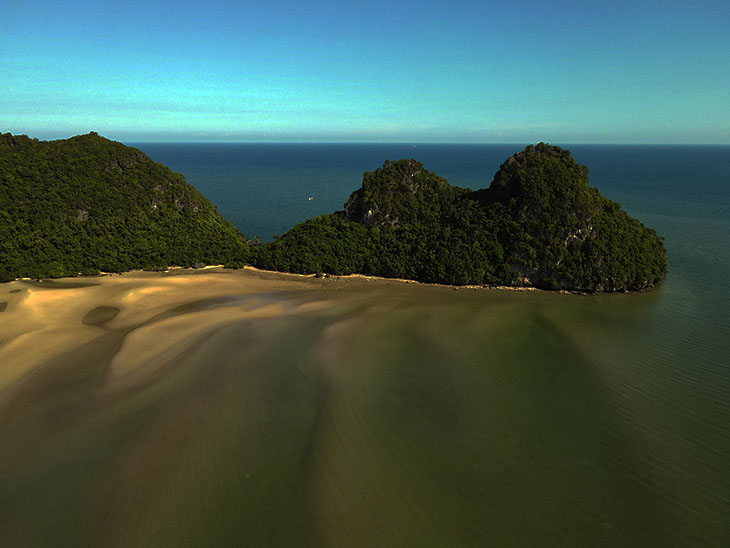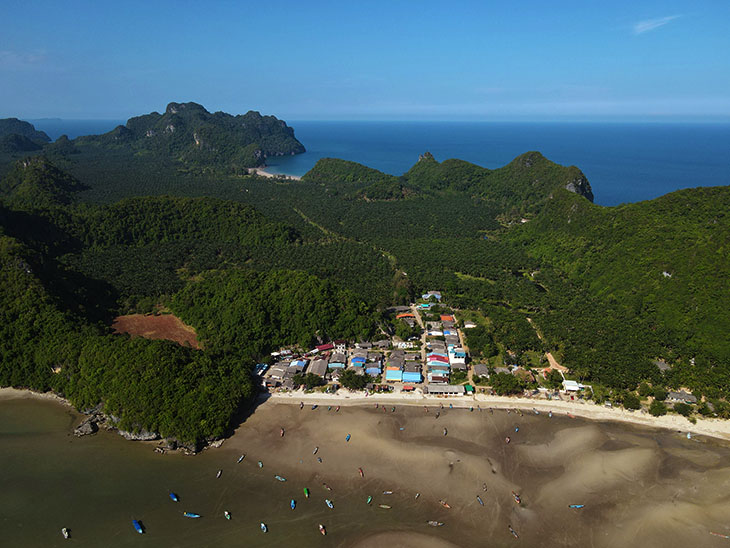 If you look carefully at the photo above, you can see Secret Beach on the opposite side of the headland.
That was Day 1 done. So I headed off to the Thirty Tree (sic) Garden House Hotel. Which warrants an article all of its own. Coming soon.

But next it will be Day 2, and my trip over the mountains and back to visit Ranong province.