…The Great Northern Road Trip 2020 : Day 8
The story starts HERE.
Amongst other things, Day 8 was a day of bamboo bridges. I think I'd call them walkways, but bridges is okay too.
Main mission for the day was to travel from Mae Hong Son town to Pai, both of which are in Mae Hong Son province. At just over 100kms it wasn't a long drive distance-wise, but it was another two and a half hours of extreme wiggles on mountain roads. In this part of the world, those are the only kind.
Some years ago I was doing the trip in the opposite direction, from Chiang Mai to Pai to Mae Hong Son, but was saved from having to tackle the wiggles in the dark by the fact the only gas station on the route, in Pai town, closed at 8pm and didn't open again until 6am. I arrived at 8:05.
Anyhoo, just outside Mae Hong Son, I stopped at something called the Su Tong Pae Bamboo Bridge. It was a brief stop because I wanted to get the bulk of the driving out of the way before doing too much sightseeing, plus, I knew there was a similar bridge to see when I reached Pai. But here's the MHS one…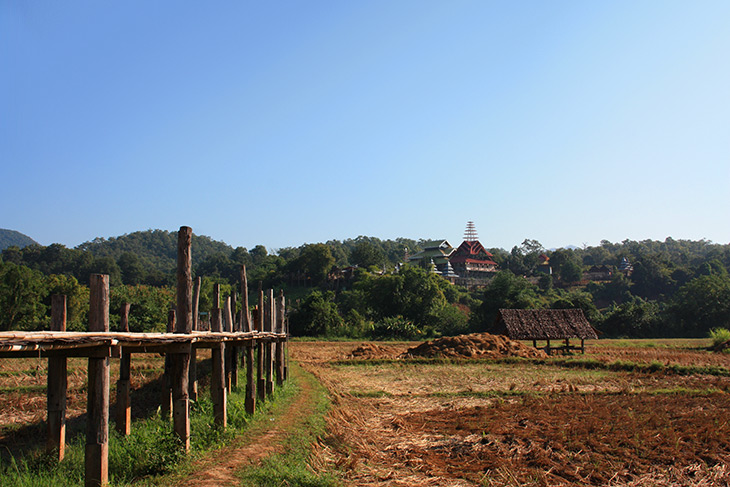 I couldn't quite figure what these two monks were doing, but it looked like they was putting up a tinsel star. Christmas decorations? I doubt it. But it did occur to me they must have carried the step ladder from the wat you can see in the distance, since that's where the "bridge" led to.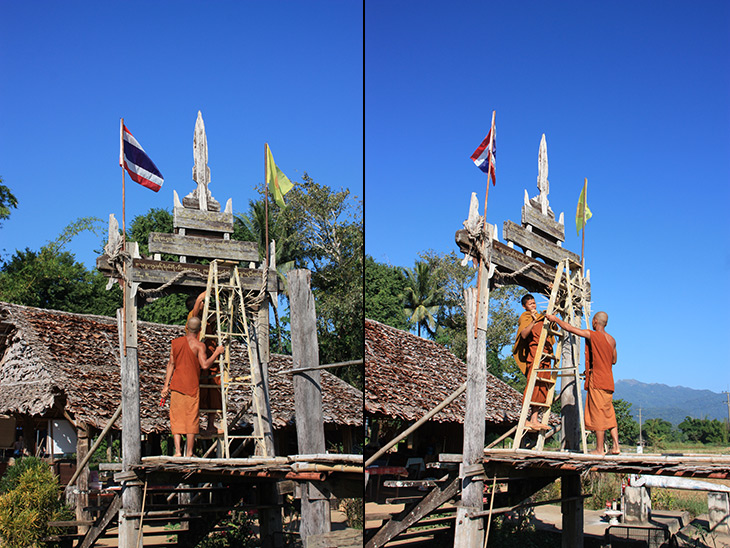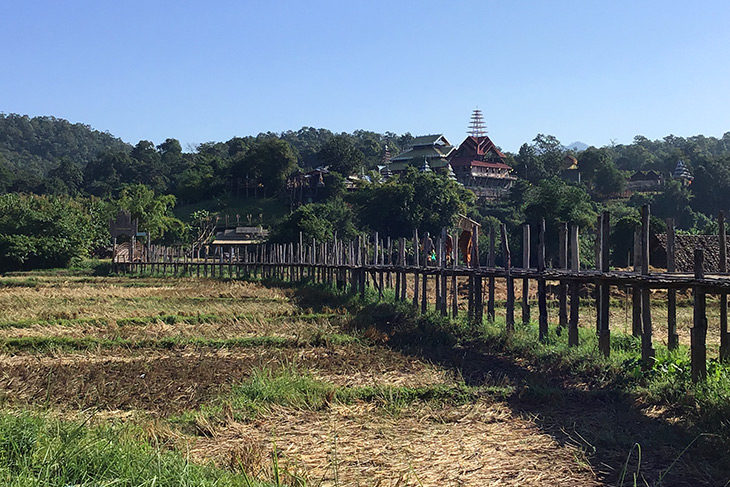 And yes, they do call this guy The Planking Monk…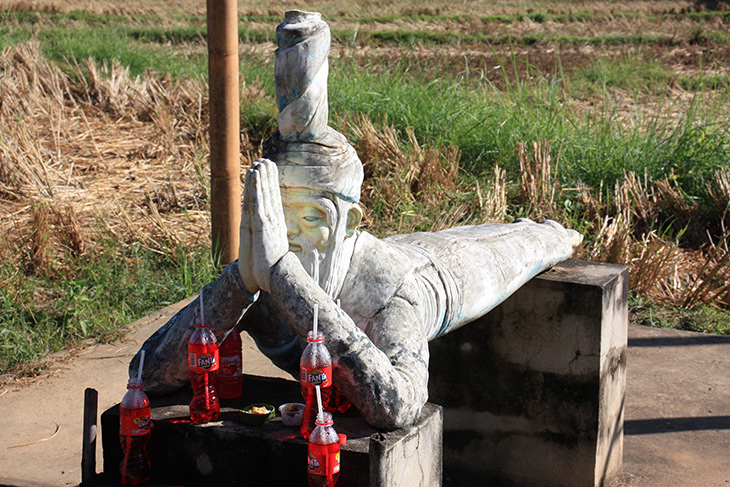 So, after my been there done that moment, it was off to Pai and Bamboo Bridge #2. I saw other places en route, but I'll come back to those tomorrow. The Pai bridge is a somewhat grander affair. It stretches more that a kilometer, linking two villages. I even had to pay for the privilege of walking on it. Although, the nice ticket lady noticed I hadn't bothered to walk the whole way and insisted on giving me a large bag of prawn crackers as a consolation prize. They lasted two days as in-car snacks.
I didn't go the whole way on the bridge because aside from the fact I was walking in the midday sun, and the fact that one part of the bridge looks much like another, it was a strange experience. A bit like a bouncy castle. Not that I've ever tried one. But I had the feeling that if I walked too quickly, I was going to get pitched into the adjacent rice field.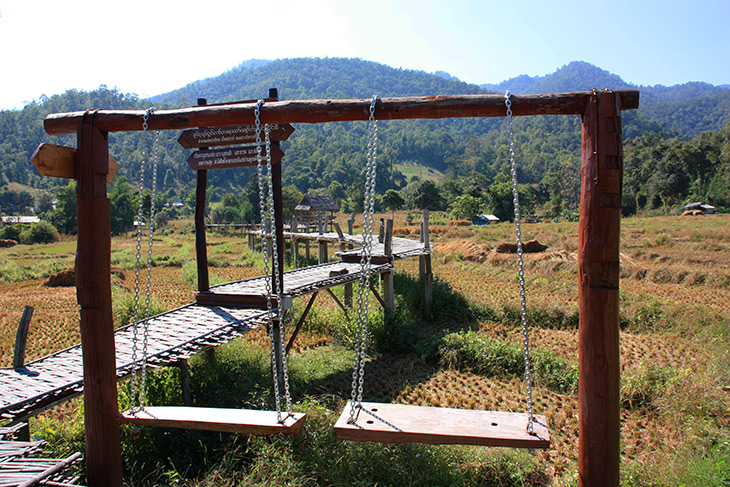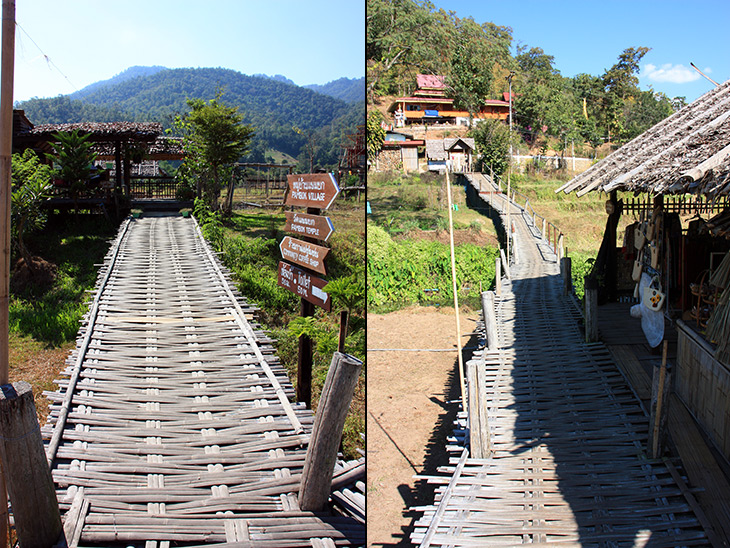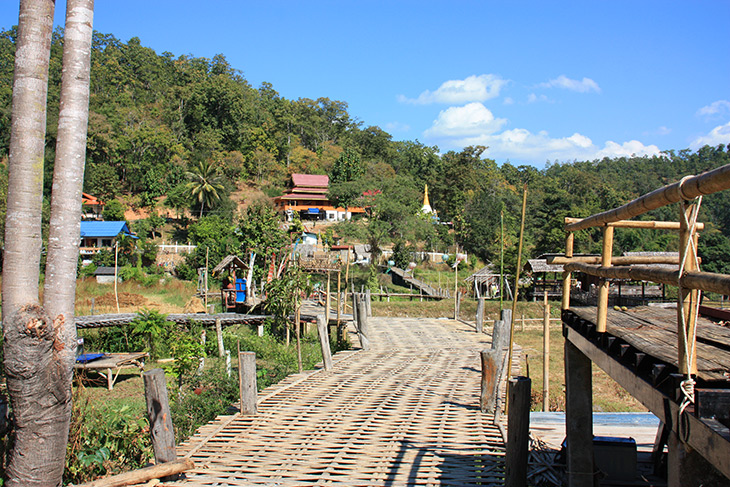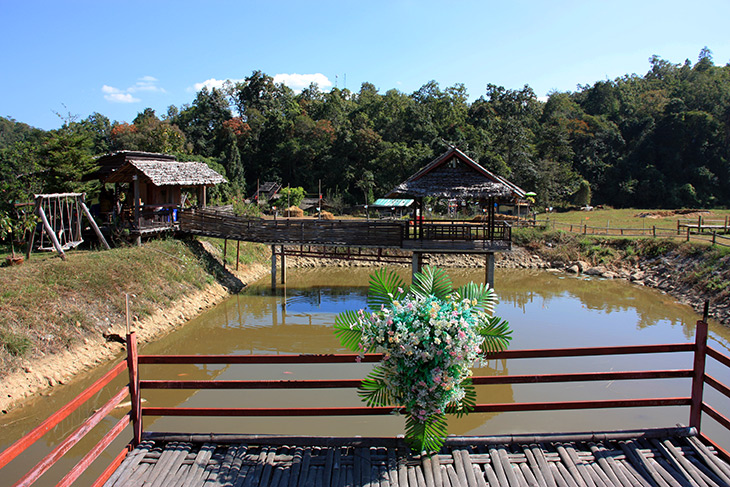 I think probably Maxie had the better view…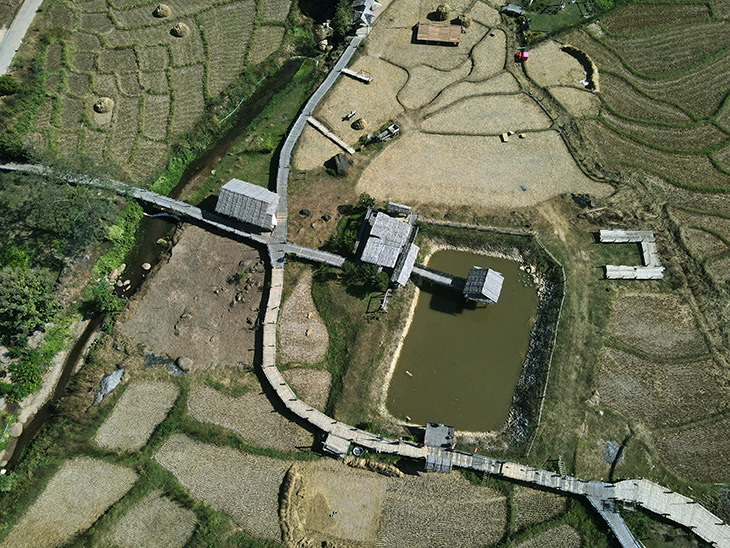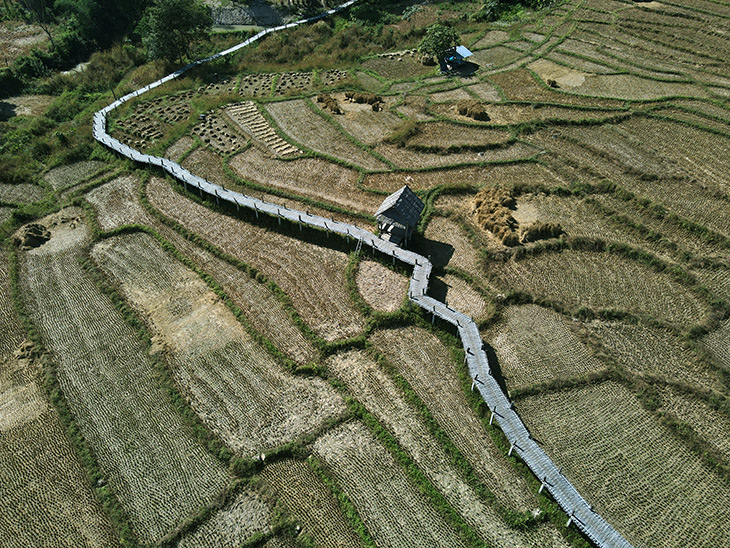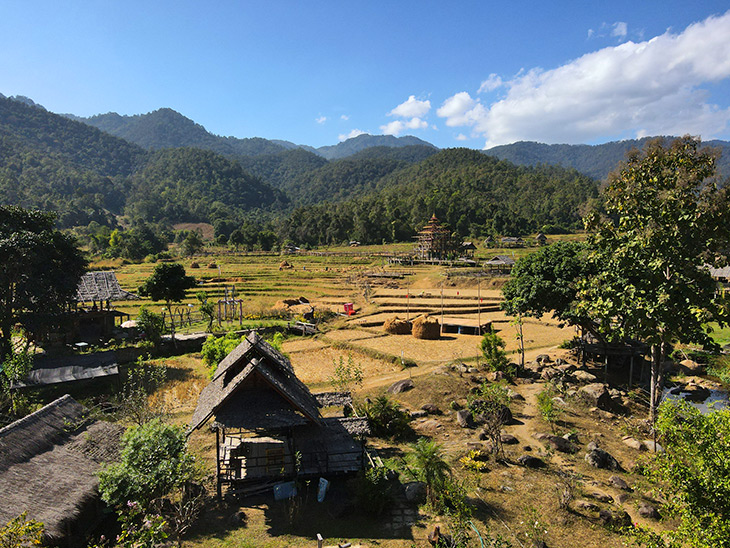 It's a pity the rice wasn't green rather than the dead brown stubble, but it was an interesting experience nonetheless.
NEXT: Santichon Village, Pai…