…Or Whatever It's Called.
Well, it's a park, and it's in Pak Phraek District of Surat Thani Province, so that seems like as good a name as any.
I found it when I was nosing around looking for the Vipavadee Waterfall. It's just a couple of kilometers closer to home than the waterfall, and well hidden behind a bank. The grassy kind, not the one that makes a fortune by keeping your money.
For quite a while I was aware of some kind of construction happening behind the bank, but I assumed they were clearing yet more land for yet more oil palm plantations.
So, I stuck Bert's nose into an opening, drove over the bank, and found this…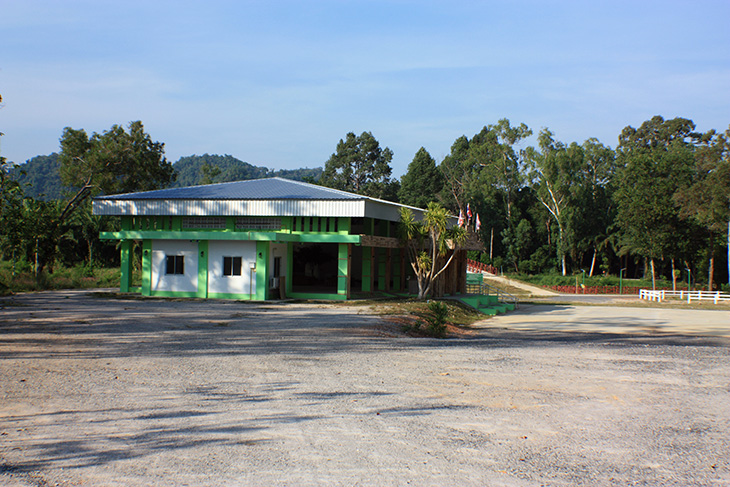 Yes, it's a … (drumroll please) … large green building, pretty-much empty inside. No doubt it's used for … well, being large and empty … and green … just about anything that you can think of doing inside a large green empty building. But right now it's just sitting there, large and empty … and green. Oh, if you're wondering, I don't like green.
Anyways, beyond the green thing you can see some pathways and a bridge, and if you mosey on down there you can find a whole park, also large, empty and green with some blue bits, but a heck of a lot more attractive than the building…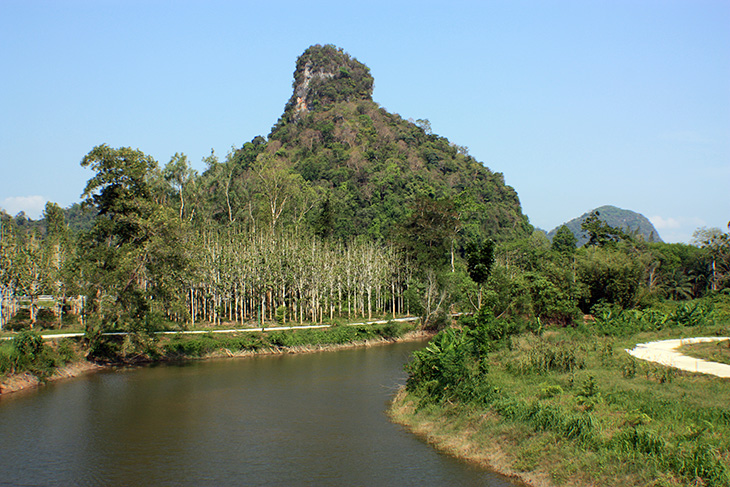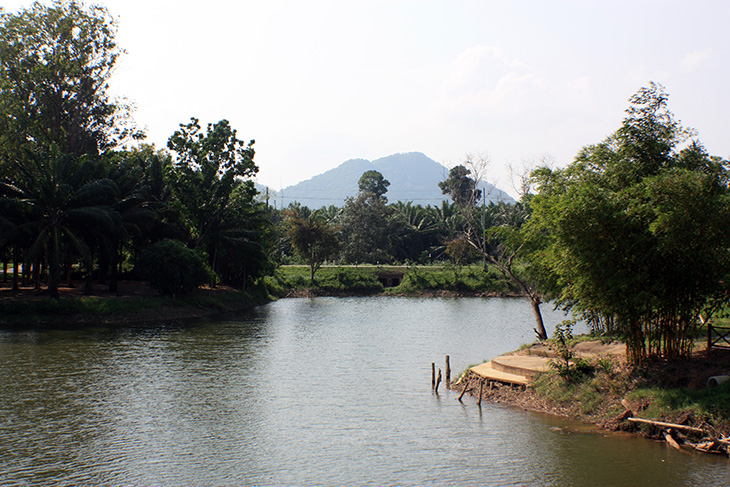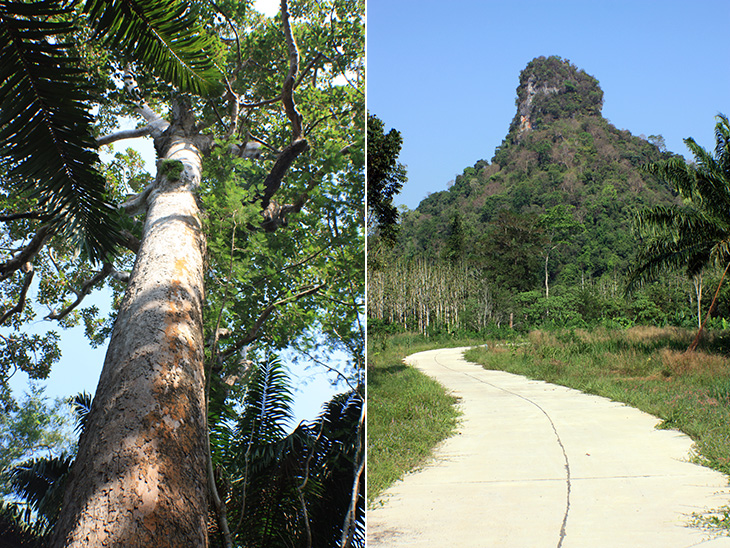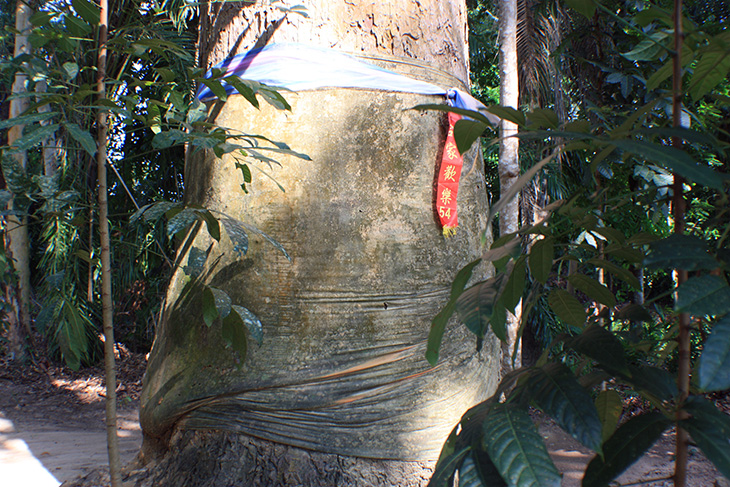 And yes, they have very large trees, but no people. The trees are Dipterocarpaceae in case you were wondering. It sounds mildly insulting, and has far too many vowels, but Latin can be like that.
It's clean, peaceful, deserted, much larger than it looks from the photos, and I shall hereby declare it "A Really Nice Place." When I'm in need of exercise I may even visit, and check-out all the pathways. If it was five minutes rather than thirty-five minutes from home I'd be there every day. Almost. Well, once a week.

So, if you're heading north on the 401 on a long trip, this is a great place to take a break.