…More Of A Water Tumble.
Vipavadee is what Google Maps calls it. Wipawadee is what the sign calls it. I think the sign has the better translation. Plus, it's a bit easier to pronounce.
Anyhoo, this place is very close to Highway 401, the road I take to go just about anywhere, which means I must have driven past it a hundred times – only recently spotting the tourism sign. "I'd better check it out" I said to myself.
Aside from the absence of much water doing any falling, the surprising thing is that I've finally found a place visited by local tourists. Given that there's not much in the way of civilization anywhere close – except for those zooming past on the expressway – people must travel some distance to reach it. And I can't help wondering why.
Okay, I know Thai people like splashing around in water while fully clothed. I don't really understand, but I don't need to. In fact, as I type this, I'm hiding indoors, well away from the Songkran revellers who are drowning anyone they can find in a sticky colored watery mess. À chacun son goo.
The place is quite nice. There's several large natural pools that have formed in the river, where kids of all ages can splash around, and there were some doing just that despite the fact it was mid-afternoon on a weekday…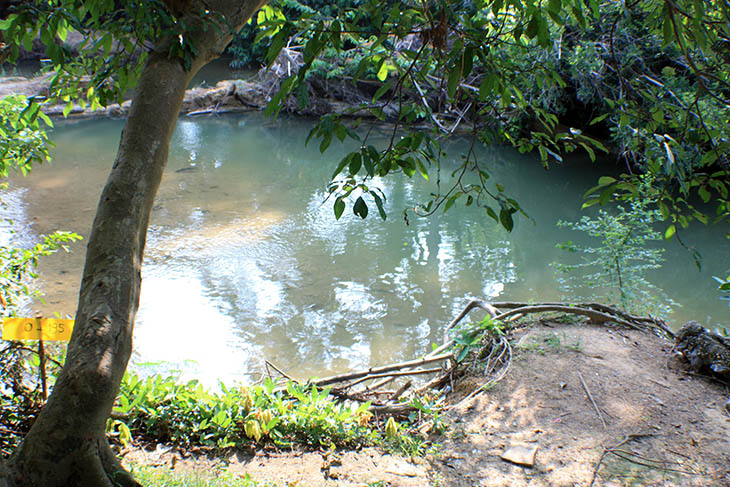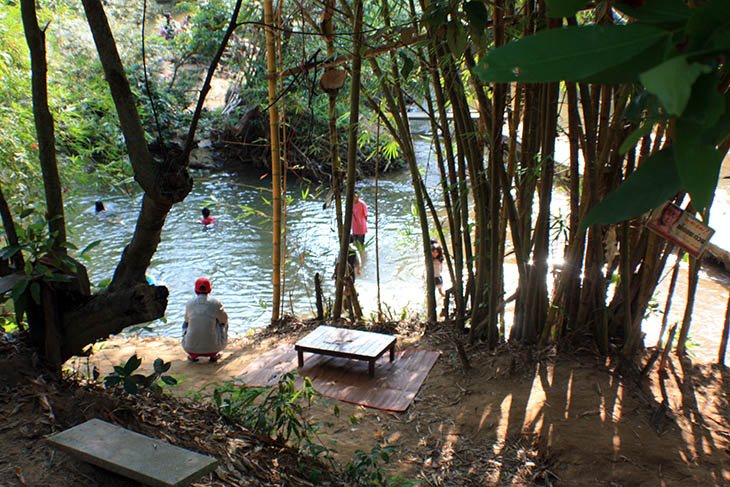 And mini-infrastructure has sprung up on the tiny adjacent road, where you can rent inner-tubes and buy all kinds of food and drinks…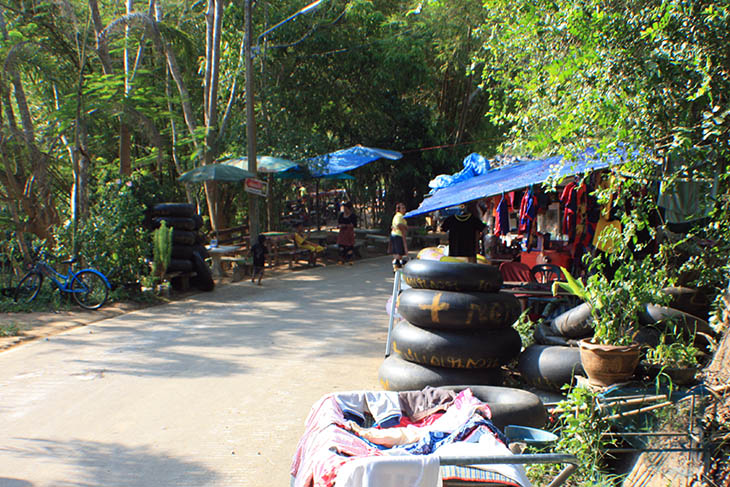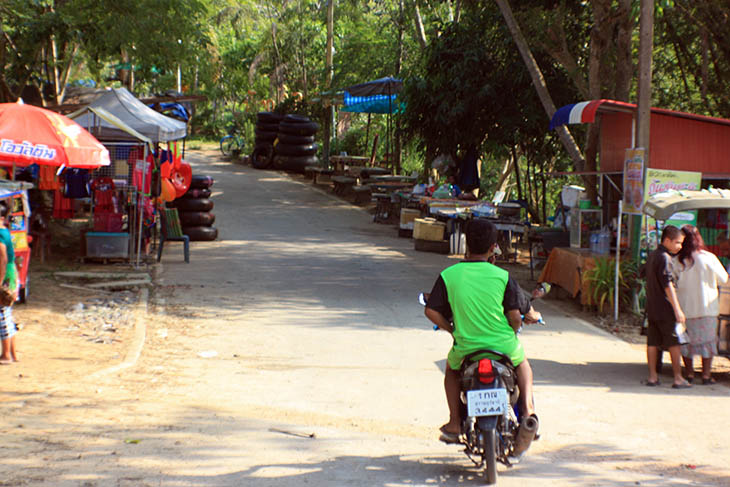 Plus, if you look really carefully at the correct part of the river, you can actually see water falling…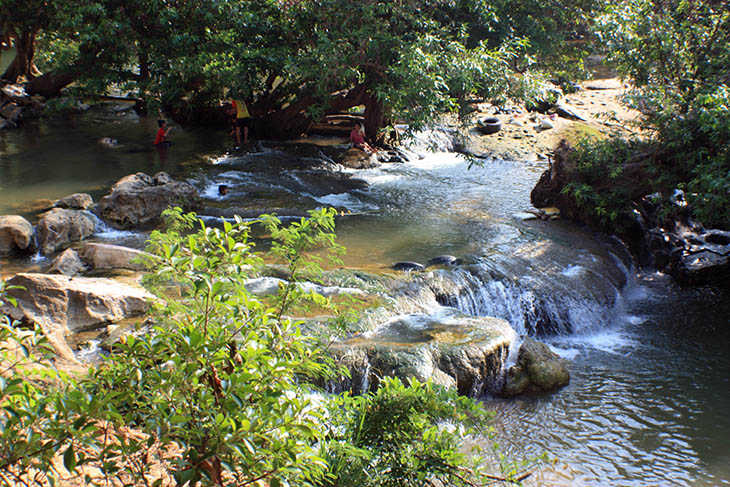 …but mostly it's peaceful river scenes like this…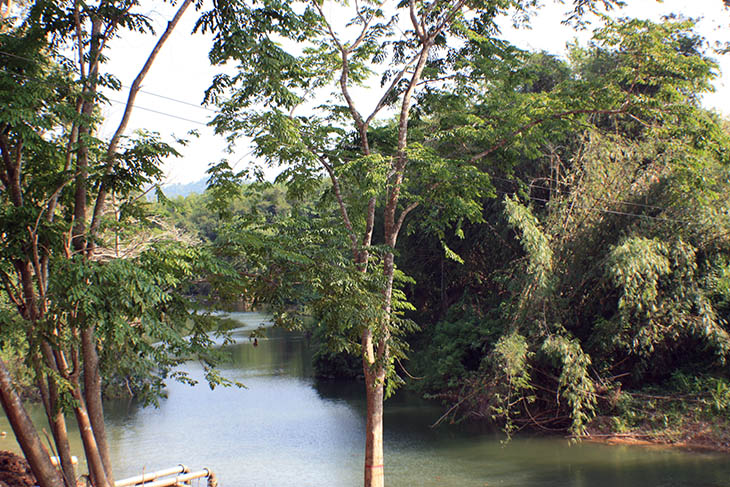 I think for me it's been there, done that, won't go again… except to zoom past on my way to Surat Thani city.