…Tootling Around Khanom Again.
Last Friday night – that's one week ago – something strange happened. Someone turned off the rain, swept away the clouds, and ordered the return of the sun. Overnight.
From then until today, and – if the forecast is to be believed – onwards for at least ten more days, there has not been and won't be any more rain. It really was as though someone had flipped a switch. Saturday morning dawned like it was a whole new world. The air was cool and dry. There were hardly any clouds. The birds were singing a brand new tune.
Now, I'm no expert on birds, feathered or otherwise. It could be that the wet weather ones had flown away overnight, to be replaced by dry weather ones, or maybe the all-weather birds had changed their tune. I've no idea. But whatever the answer, it certainly was pleasant to hear the happy birdsong … and to soak up some warm sun.
---
---
Now, everything is drying out – even my laundry, which usually dries in half a day, but has taken three, even with fans blowing on it. I no longer need to live in fear of essential equipment going rusty due to the wearing of damp underwear.
The thing is; I've lived in SEAsia for close to thirty years, so I know about wet seasons and dry seasons. In Malaysia we always knew it would become hot and dry soon after the Lunar New Year. But I've never experienced such a sudden change. Oh, and come to think of it, last Saturday was Lunar New Year's Day.
Being a Rooster, maybe that's a good sign for me. But then, I'm also a Pisces, and Pisces don't believe in astrology. Go figure 🙂
I've been diligently getting some domestic stuff out of the way so I could restart regular tootling. This morning was bill paying, which – getting out of the house – made me realize just how nice the weather really is. Today was close to, or maybe even beyond, perfect. So, mid afternoon I decided to head north again.
When I went to the fishing village part Thong Nian a short while ago, I noticed some side roads I hadn't tried. So today I did. And they didn't lead anywhere interesting. Which meant the obvious solution was to head east and find a beach.
Thong Nian beach I've been to before, but I think last time it was quite early morning. In the late afternoon light it looks quite different. And anyways, this is the kind of place that doesn't have a limit on the number of times you want to visit.
See…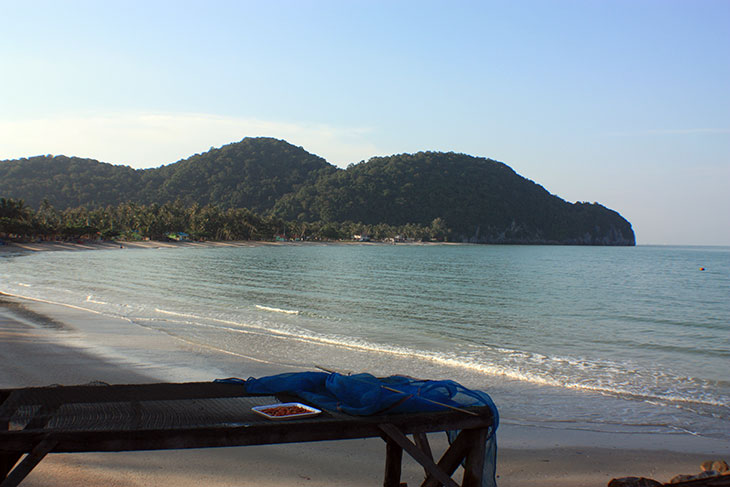 I think last time I just took a few photos from the jetty area and left, so today I parked up and wandered around…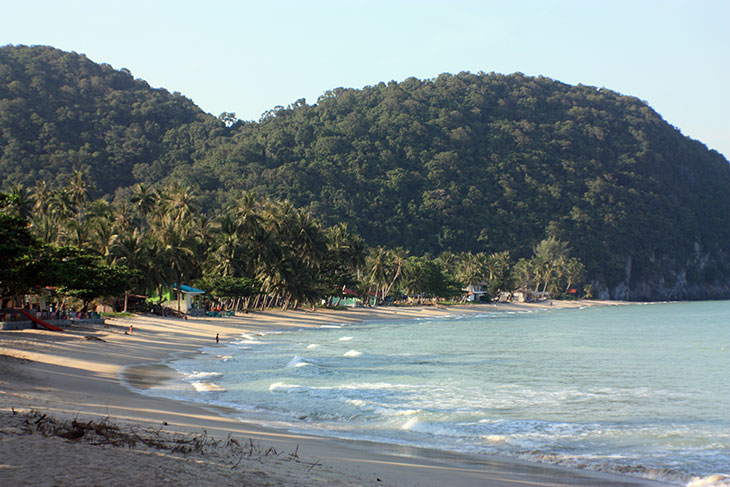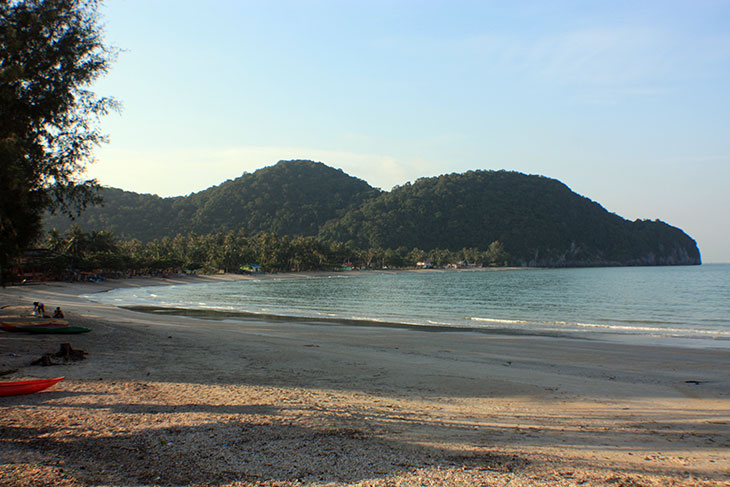 …and then did the same at the other end of the beach. Yes, yes, I should have walked the whole way, but thanks to the weather I had more than enough exercise on my own beach this morning – soaking up some more sun.
First I found this small resort. So, if you ever need a rock…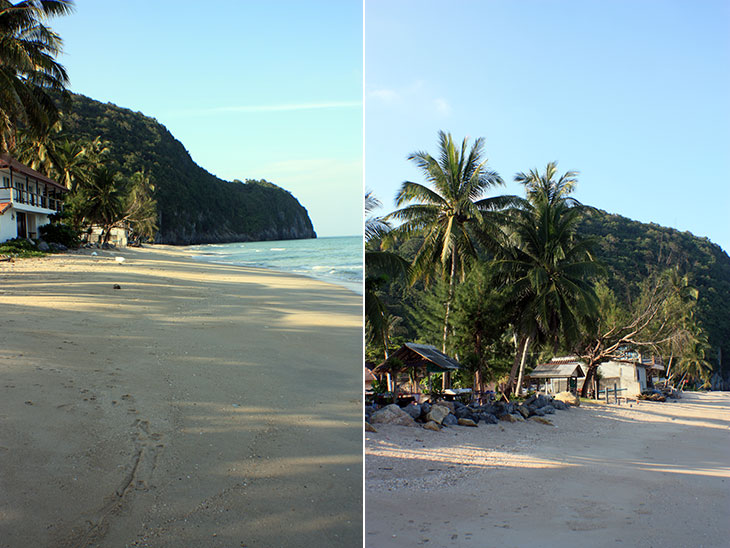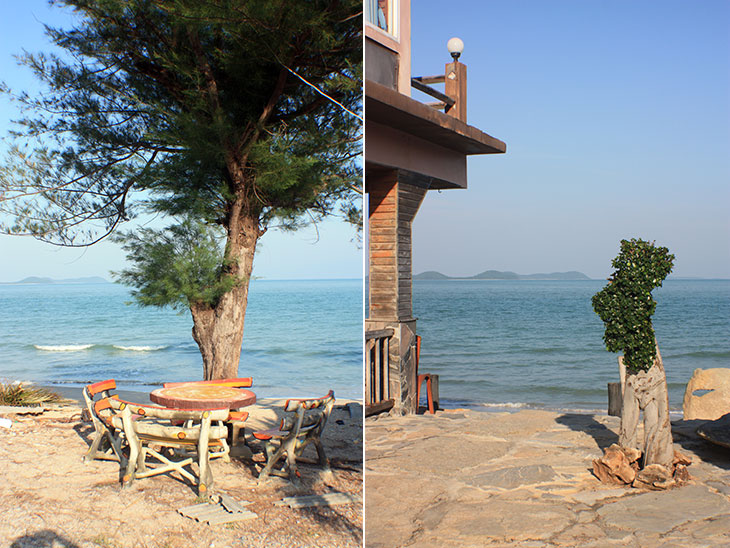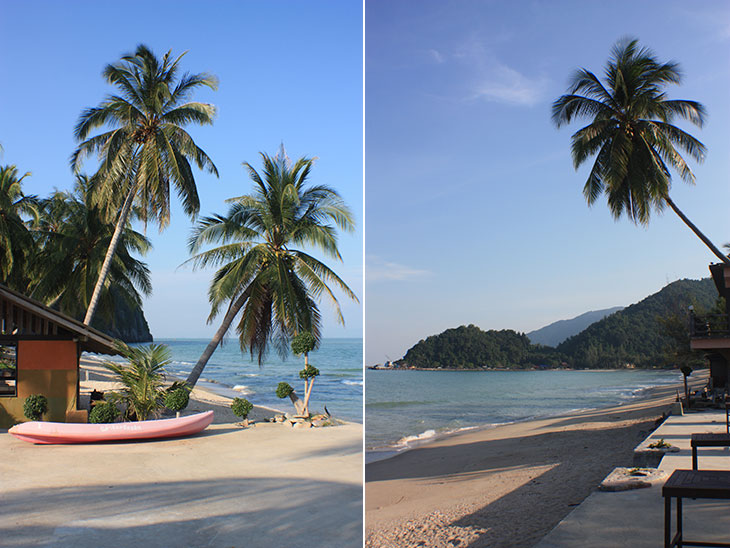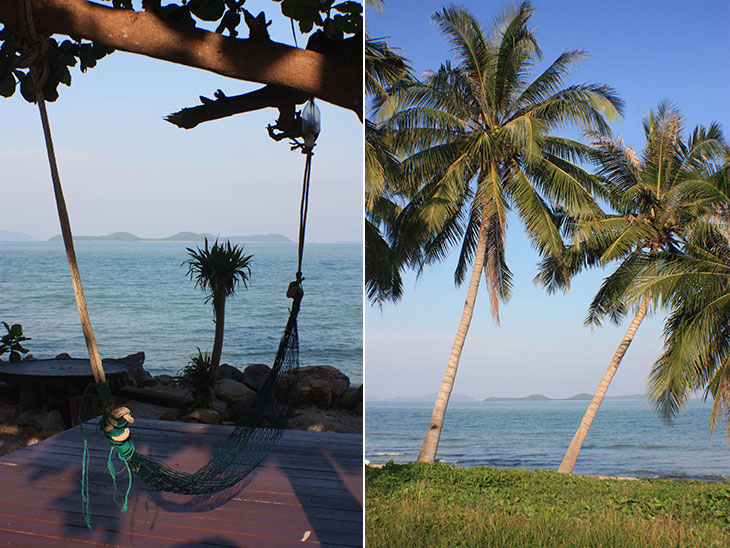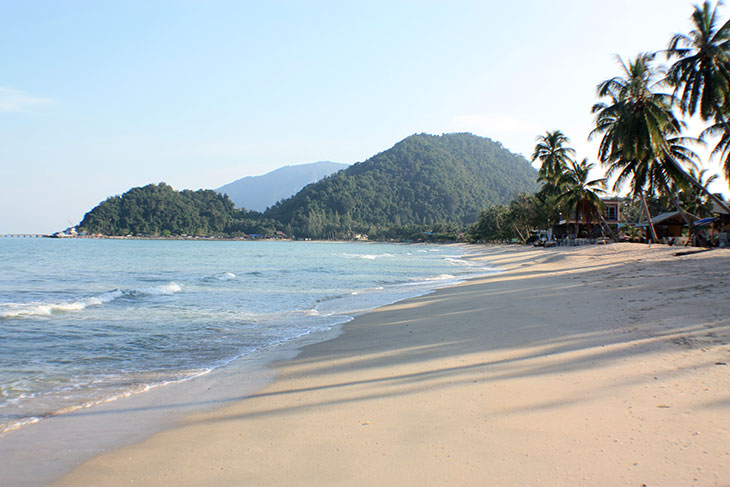 It's nice, and the beach is quiet – away from the jetty. Clearly the local ladies were expecting me, but I'm not sure about the chair they'd brought for me…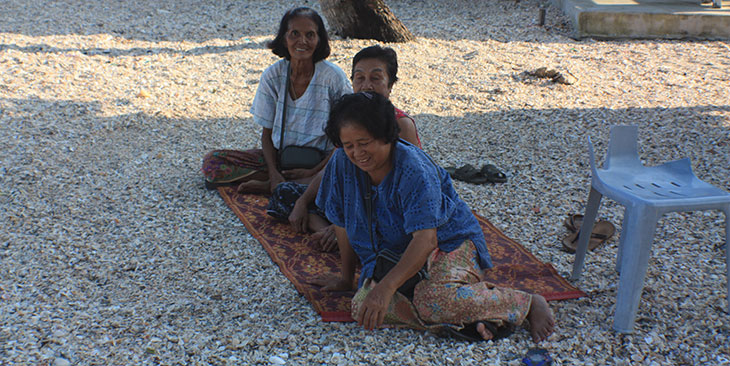 Next, I drove around for a while and ended up back at the jetty. So, here's some shots from there…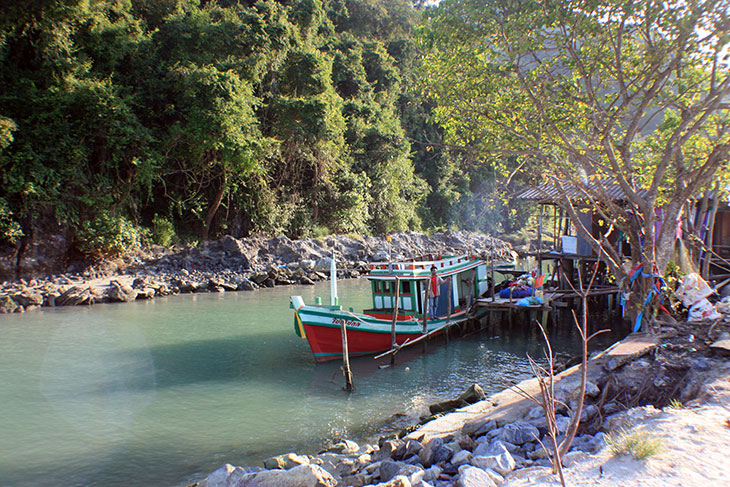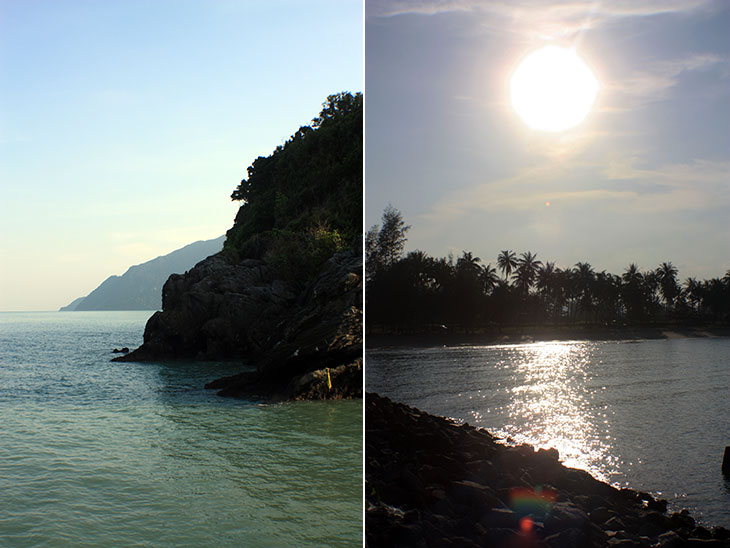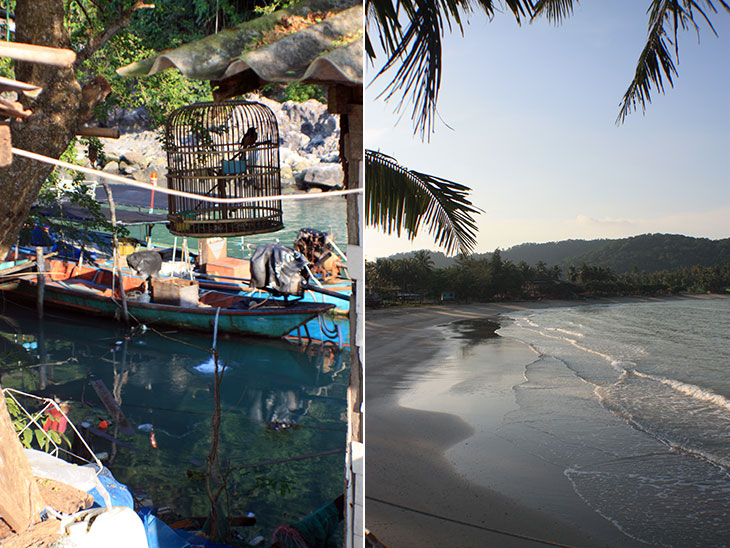 Well, thank goodness for fine weather. I need more of this.