Yesterday was a bit bizarre, especially at the beginning.
A friend asked me if I'd take her to Surat Thani, and although I'd been there only a couple of days ago, I agreed. After all, driving is probably the thing I enjoy most.
As so often happens, a couple of friends of hers decided to tag along, so I knew this wasn't going to be a trip just to buy coffee. As much as possible was going to get crammed into the day, including the obligatory multi-course two hour lunch.
Then my friend decided she wasn't well enough, and then decided we'd go somewhere else, and then decided we'd go to Surat Thani after all. This decision process took an hour. I'm just the driver, so I stayed quiet and waited for a final decision, which I knew may well be changed once we were on the road.
Anyhoo, we did arrive in Surat Thani – at lunchtime – so it was agreed we'd eat in Central Plaza. And then someone mentioned "steak."
Well; I've pretty much forgotten what a good beef steak tastes like, and I was anxious to recall the pleasure, so it was agreed we'd eat at Santa Fe. This was a mis-steak!
Alarm bells should have rung in my head when I saw that all but one of the beef steak meals on the menu was marked "Not available." But they didn't, and so I ordered something called "Australian T-Bone." Well, if the meat really had come from a cow, which I seriously doubt, the poor animal must have run five times round Australia before being caught and slaughtered.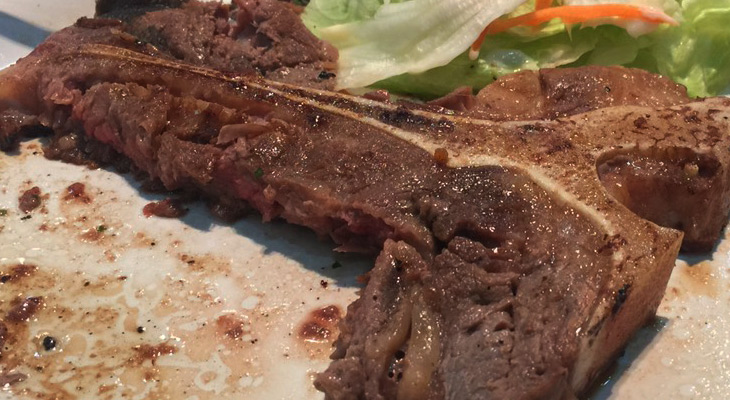 I could call it inedible, but that wouldn't be true because even a steak knife wouldn't cut it, so I never really found out what it tasted like. The staff were suitably unmoved, and just assumed I was the typical farang being a typical farang. But if you should ever have the misfortune to find yourself in a Santa Fe Steak Restaurant, order chicken. Or get the hell out of there.
Then things improved…
After buying coffee, which was the primary purpose of the trip, I asked "What now?" Back to Sichon was the general agreement, which seemed kind of silly. So I asked if anyone knew anything about the river tour I'd been offered a couple of days ago. No one did, but everyone wanted to find out, so that's what happened next.
I have to say, this is probably one of the best things I've done in Thailand. It takes about an hour, and after quickly crossing the main river, the tour winds through all the narrow back rivers, passing a few riverside homes and hotels, but mostly in the middle of nowhere.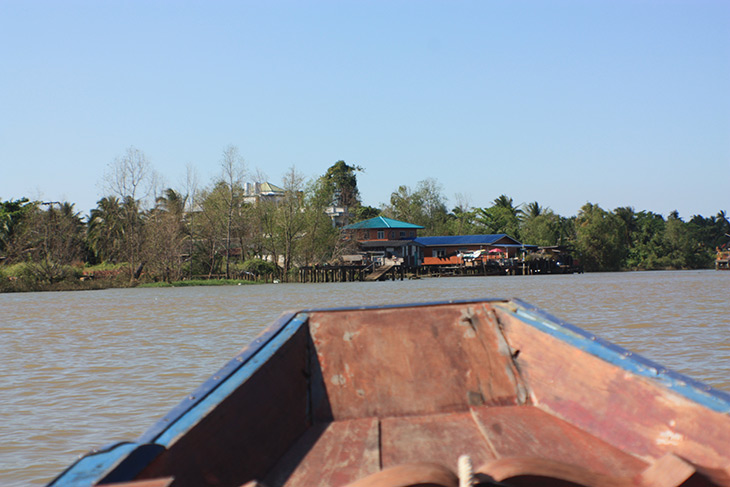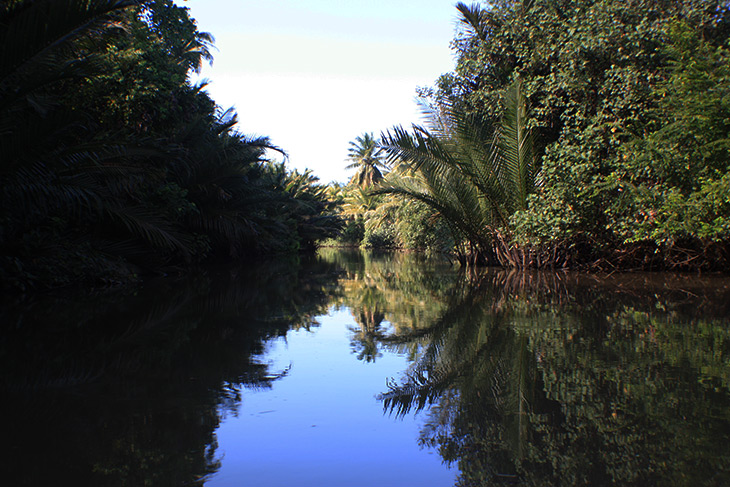 Making it even better was the weather. Probably a perfect day. Stunningly clear air and skies. But I don't think my fellow tourist noticed. As always they only wanted to take photographs of themselves, in all manner of poses, sometimes risking a good dunking as they boat swayed to their constant movement.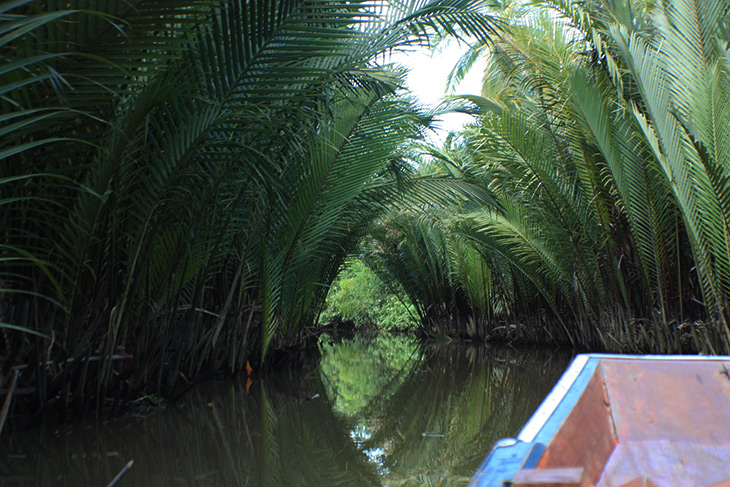 Me? I just wanted to photograph the scenery, but they made it hard at times. I took too many photographs, but that was fortunate because about half of them are blurred. I realize now, that to get the shots I wanted, with the straight ahead view blocked by posing Thai ladies, I had to hang off the side of the boat. Having one elbow on the side caused the vibration of the engine to come up through my arm. Pity. But I think I have enough. What do you think?…
So, if you find yourself in Surat Thani, don't believe the guide books that say there's nothing to do or see. Take the river tour. You'll find the right guy by the main ferry pier. You won't be disappointed.

Oh, and he also does night tours to see the fireflies. You be be disappointed by that either.