…More Hazy Views.
Day 1 is HERE.
So, having seen that day 2's weather was little different than day 1, my itinerary was hastily replanned. Nothing was added. I just chopped out anything I decided would be pointless to visit if it was only going to be partly visible.
That left me with just three places to the north of my hotel, and one close to Chumphon city that I could visit while heading south. At least it made it a relaxed morning, and allowed me to visit the more northerly places, get sweaty in the morning sun, and have time to head back to my hotel for a quick shower and change before checking out.
First stop was Wat Khao Prasert about fifty kilometers to the north. Bizarre place. Strong Chinese influences. Statues dotted all over the place. And just as many donation boxes eager to swallow your money, or mine, for the privilege of viewing said statues. Here's a small selection…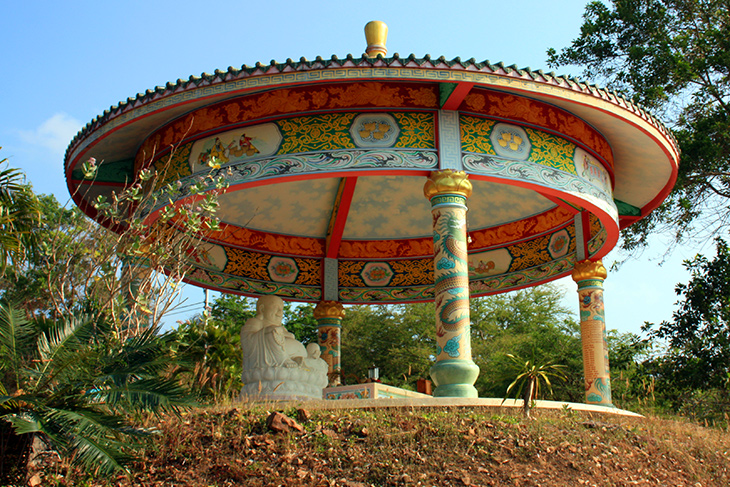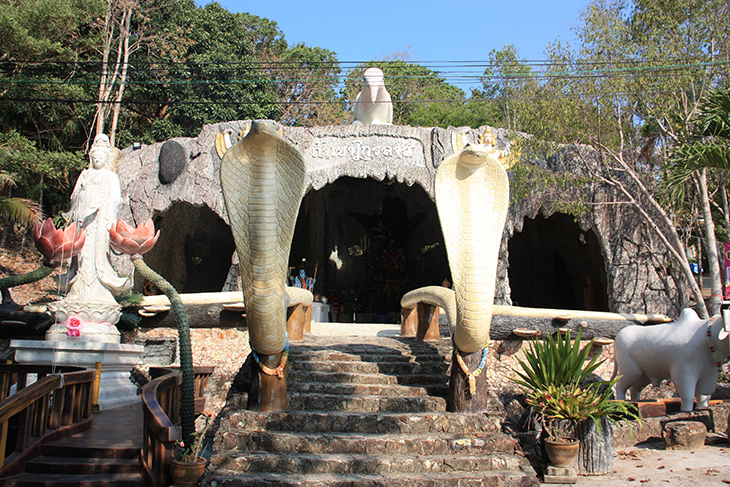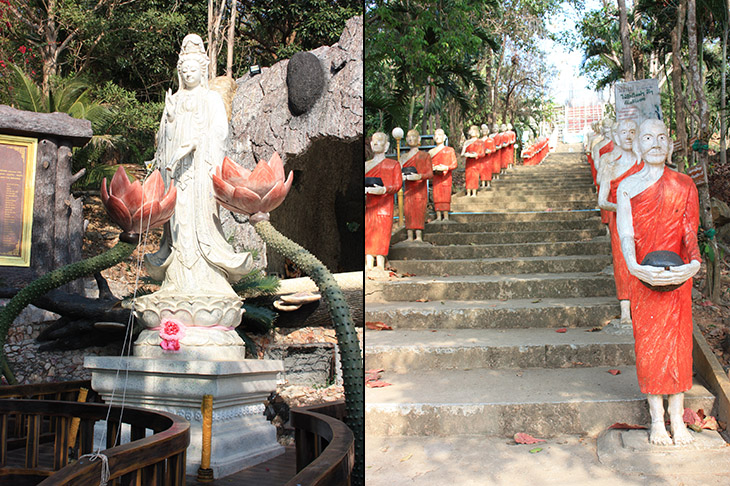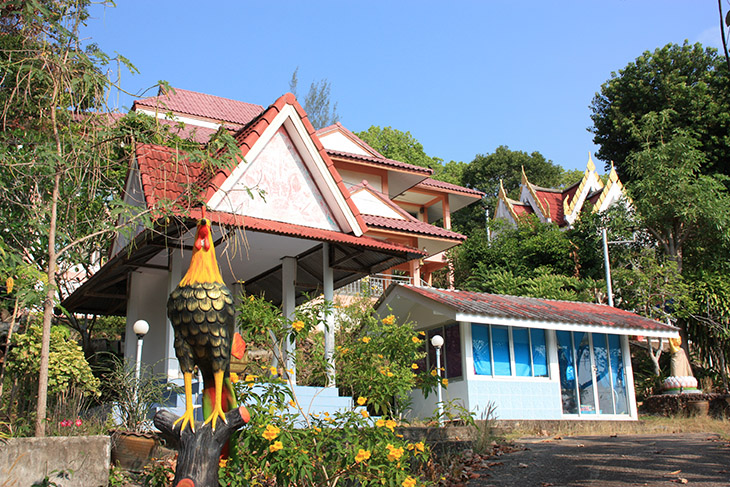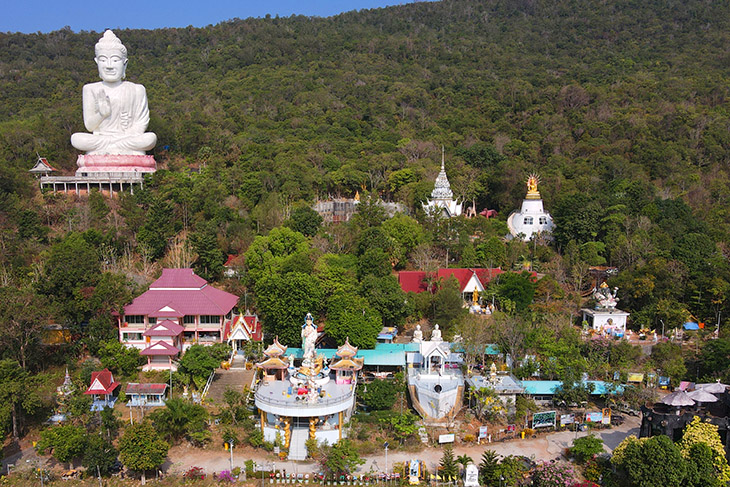 This place wouldn't make it onto my Chumphon Bucket List. In fact if I had such a list, the bucket would be about the size of a child beach bucket.
At that point the haze didn't look too bad, so I headed around the bay to Thung Yang Beach…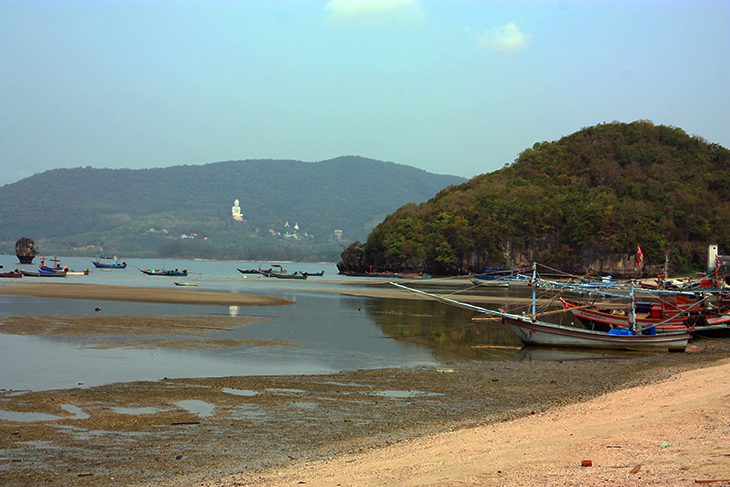 If fact, in the above photo, you can kind-of see the big buddha at Wat Khao Prasert.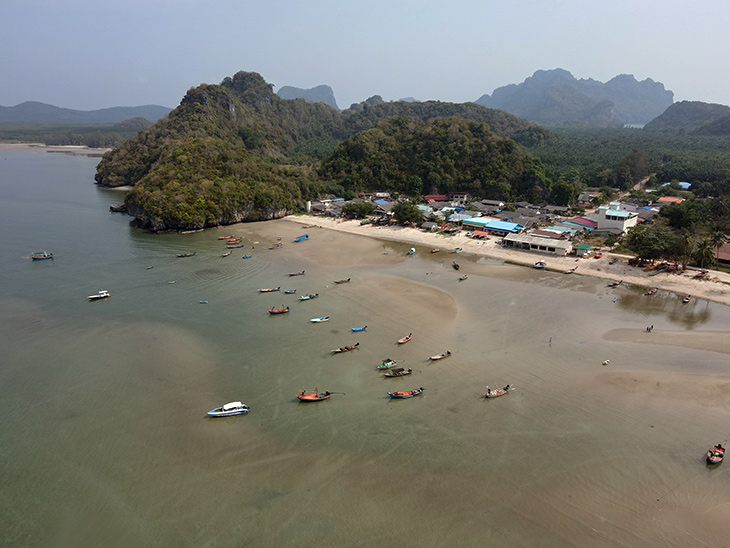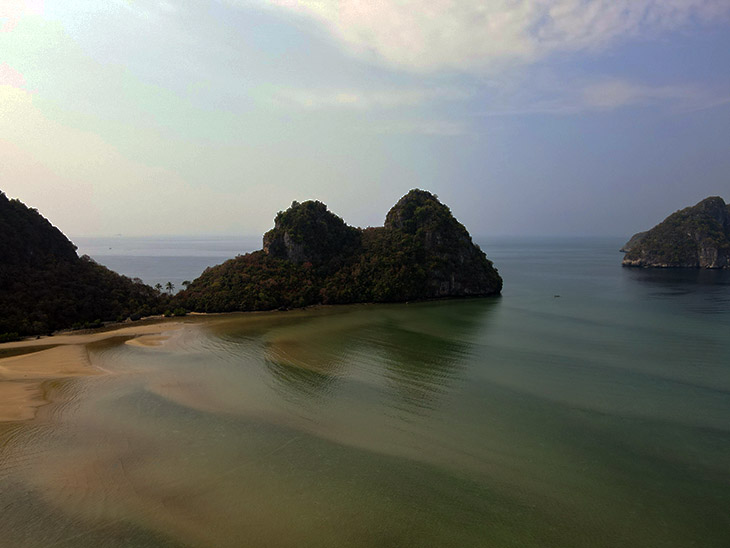 As far as I could see, there were no hotels, resorts of even homestays. This was very much a backpacker/camping type of place, with lots of beach bars to help you allay your fears of sleeping on the ground with snakes and scorpions. No, I didn't see any, well, not here. But they're always around. Always.
And on the way back to the hotel, there was time for just one more Buddha statue, at Wat Bo Samrong…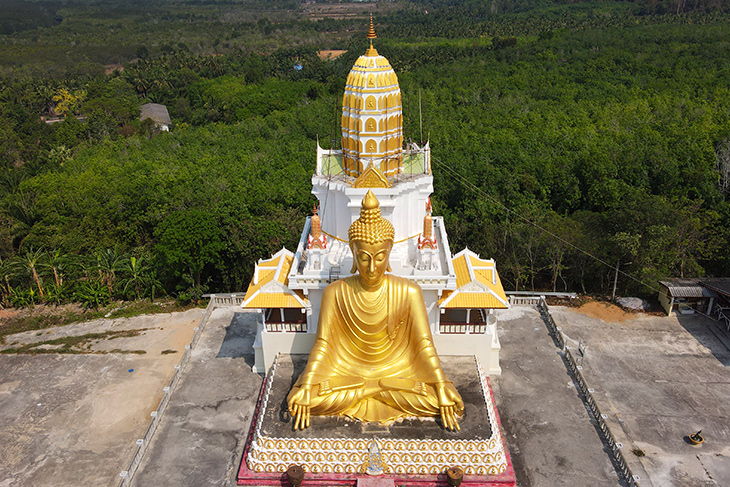 …along with the wonderful sea view from the wat…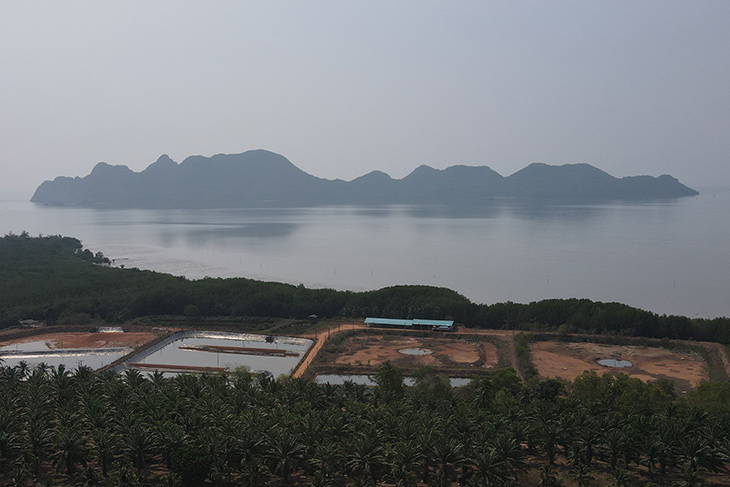 So, on the way south, near Chumphon city, someone has made a lake. I'm pretty-sure it's man-made, as it seems to be part of a flood mitigation project, with lots of canals feeding into it, and then out to the sea. And someone had the idea of building a wooden bridge across the lake…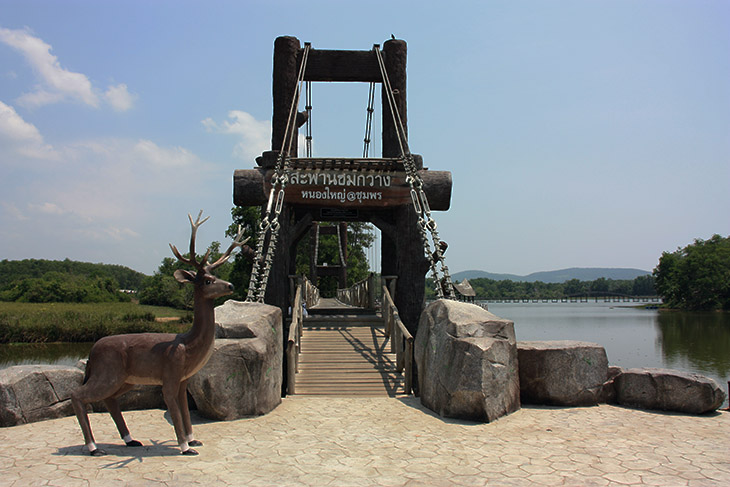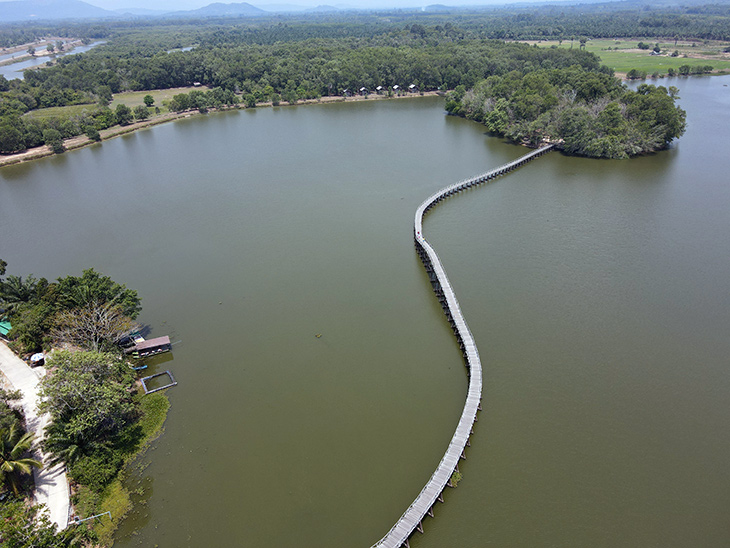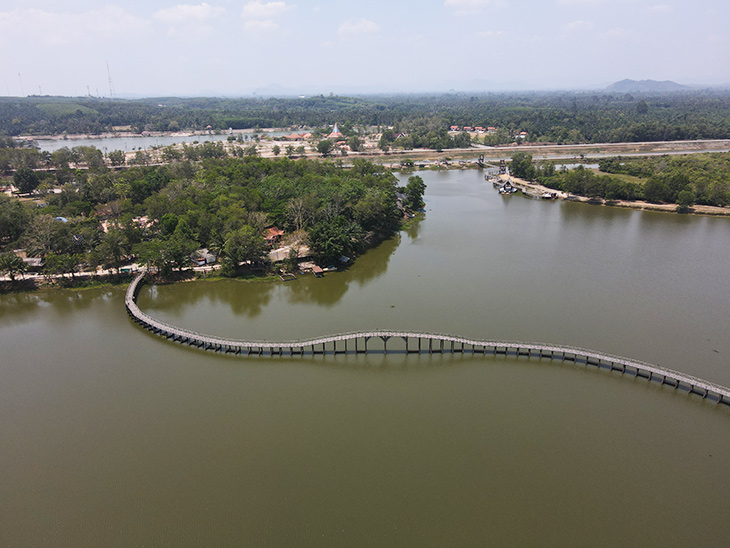 After which it was a four hour drive south, stopping only to … no, come to think of it, I didn't stop.

So that was Chumphon Province. Or the coastal parts. I have a feeling the sea views and the many small bays and islands would look spectacular with bright sunshine. One day I'll go a again. But not soon.