I figure jetties are a bit like tennis racquets. There's not much you can do with just one.
Which makes it kind of strange that, over the past couple of years, an elaborate new structure has popped-up on the Northwest coast of Ko Yao Noi, in one of the most remote places on the island.
What's it for? No one seems to know. Not even someone I asked at City Hall. It's quite wide, so maybe it's for a new car ferry. Goodness knows, the island sorely needs one. Or maybe it's just … wide.
How do I know there's just one? Well, for starters you can't hide things like jetties. Someone would know if there was a second or third somewhere in the region. People talk. Word gets around. And it's not getting around.
Plus, I've spent too many hours nosing around on Google Earth looking for signs of a similar jetty somewhere in Krabi, Phang Nga or Phuket provinces. Nothing.
And the method of construction seemed a little clandestine. Construction was started out in the sea and gradually lengthened towards the land. All materials were brought in by barge. Once the jetty was finished it was joined to the island. And once it was joined to the island, someone had the brilliant idea of building a road, so you could actually get to the jetty.
Don't believe me? Well, I have no photos of the early construction, because it was just a bunch of barges out in the sea. Nothing worth photographing. But as it happens, the Google Earth photo is out of date, so you can see what I mean…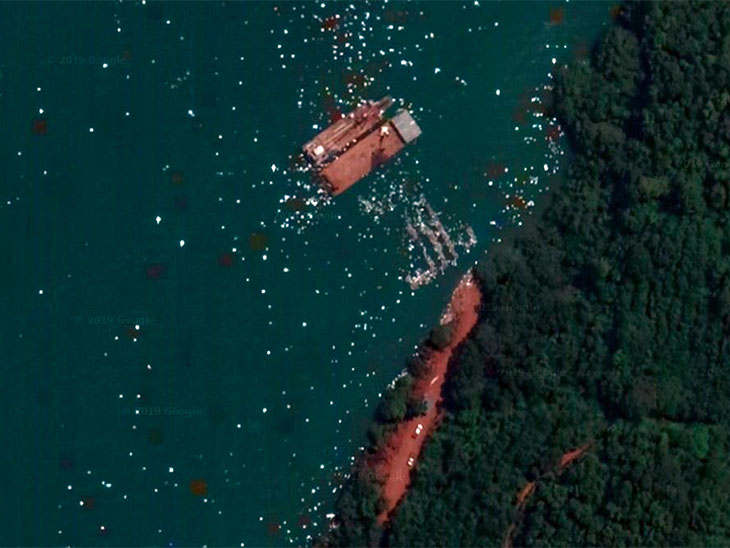 What did I tell you? Just a bunch of barges.
Now, there's a road. Now, you can drive right to the end of the jetty. Now, you can look back at the spectacular views, and at the islands out in the bay. Now you can marvel at the quality of construction, the many docking areas for longtail and speedboats, and at the excellent lighting. Now, you still can't go anywhere.
But, it's impressive…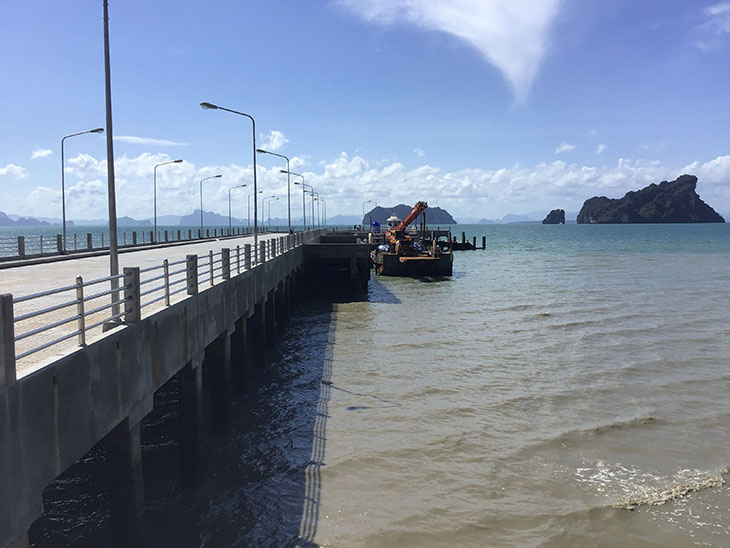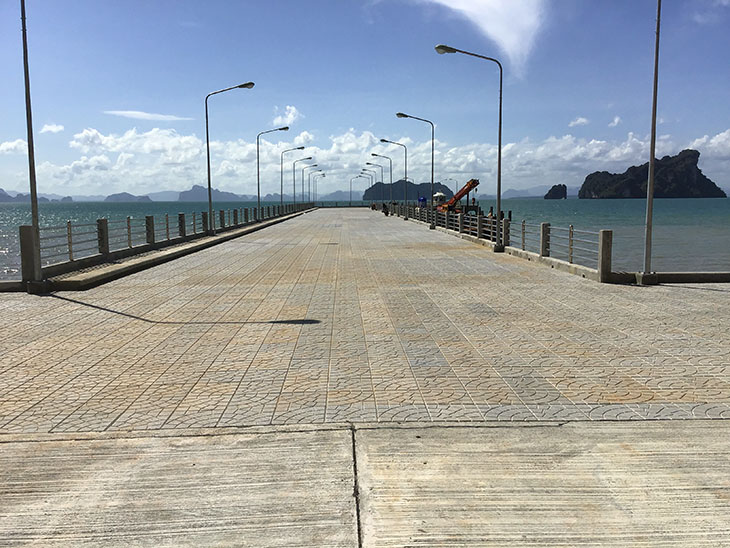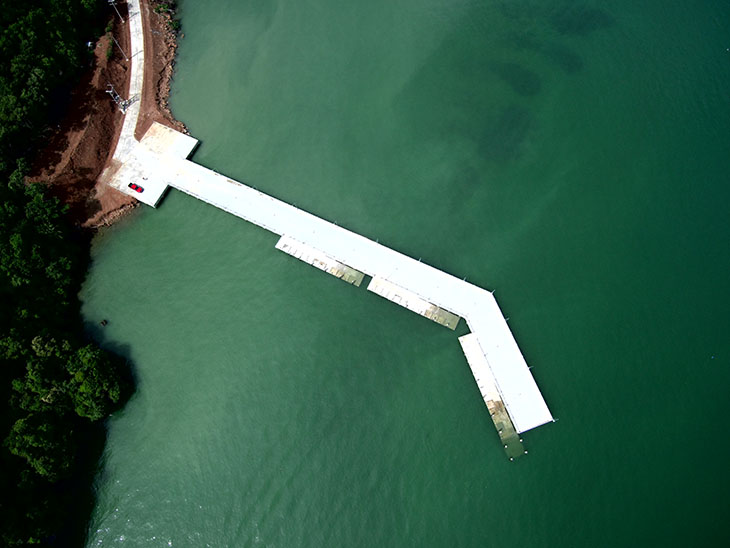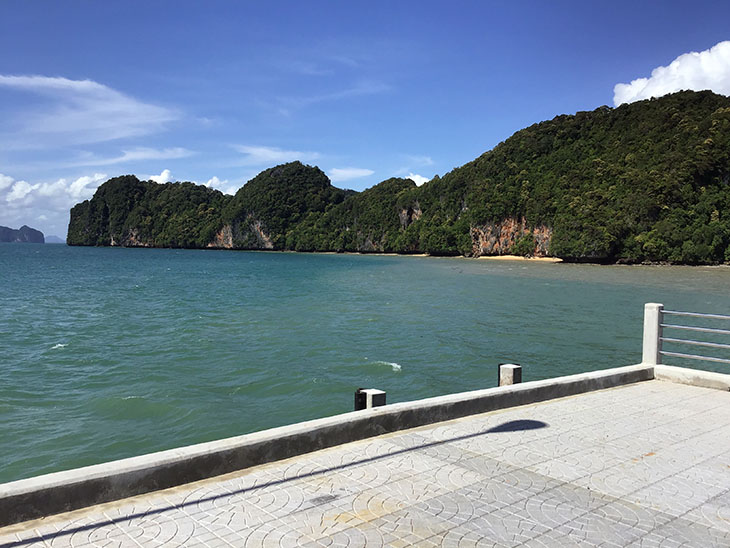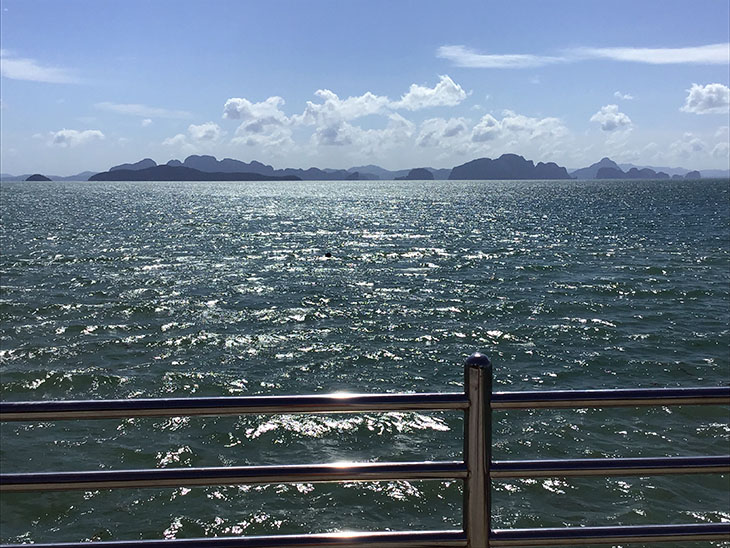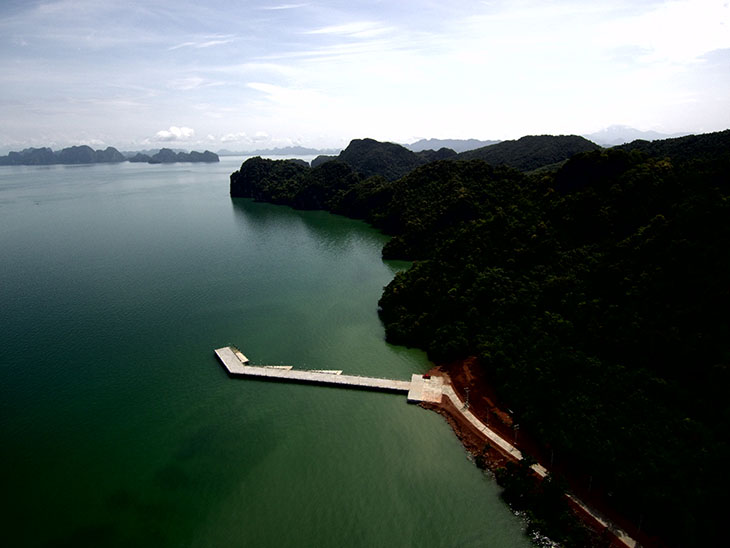 Well, if a car ferry does ever appear, it will be great. You'll be able to take your car for a ride around the island. A fun thing to do. Great views. But surely not a reason for building a new jetty. Strange things happen in Thailand.