…Well-Kept Secrets In Chaiya.
So, there I was last Sunday morning delivering a motorcycle to Chaiya (as one does) about 150kms north of home, when my friend suddenly said "Turn down here." I could tell it wasn't optional.
"This tiny one lane road?" I quizzed. "Yes, I think this is the road." And it was.
You see, hidden down this tiny road are two wats. They are so little known that even long-term residents don't seem to know they're there. And Google doesn't help much. You might find a paragraph or two, but nothing that really describes this surprising find.
Okay, enough suspense…
There are two temples from the so-called Srivijaya Empire. On-site plaques define this as the "early historical period" or the "Ayautthaya Period." And we all know what that means don't we. Don't we? Hmm.
Well, it means they are about 1200 years old, built somewhere around 900CE … which some people call AD and I think means Anno Dominos. I guess 0 AD must be the year they invented pizza.
Wikipedia does at least have a map of the Srivijaya Empire…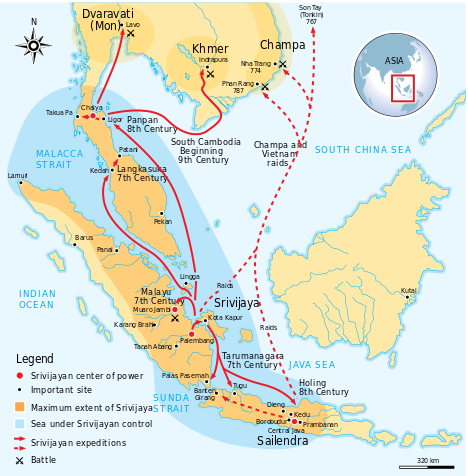 …and from the fact Chaiya is shown (top left-ish) it must have been an important place. Today, it's not.
The first temple we came to, Wat Lhong, isn't as imposing as the second, but nonetheless a bit of a surprise, as it appears out of nowhere and effectively forms a traffic circle…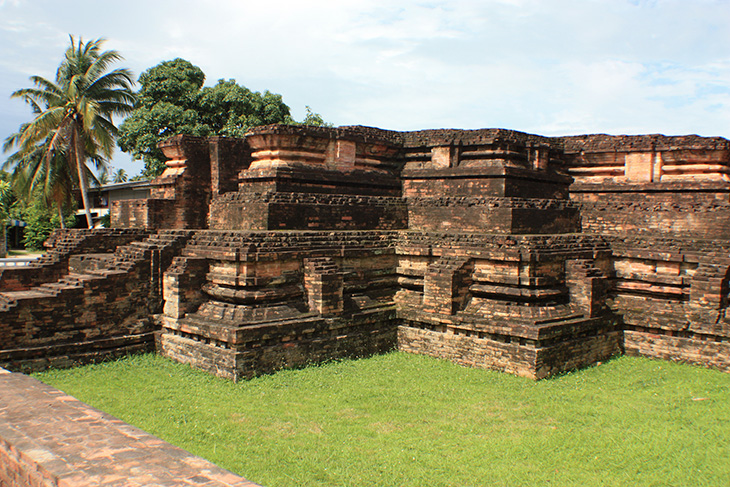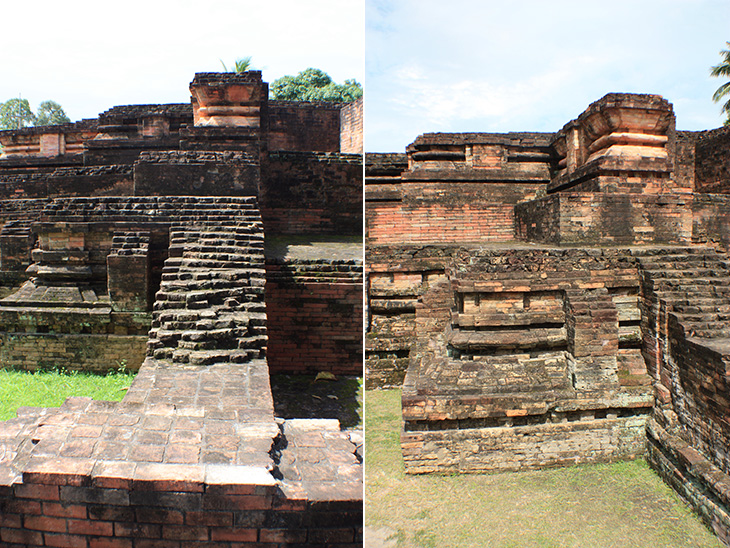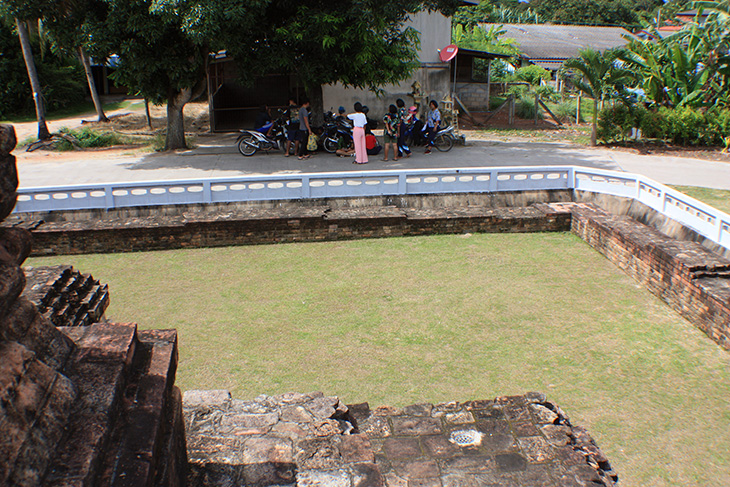 There's no protection other than a small brick wall, no vandalism, no graffiti, no carving of initials, and no security of any kind. It just sits there for everyone to appreciate, which as far as I could tell, no one does.
One of the main features is the twelve corners, some of which you can see in the top picture. No doubt there's some major significance to this but again Google doesn't help and neither does the on-site information. Something structural? Something religious? Yes, probably.
And a short distance down the road is Wat No-So Lhong. No, not really, it's Wat Kaeo, also known as Wat Rattanaram…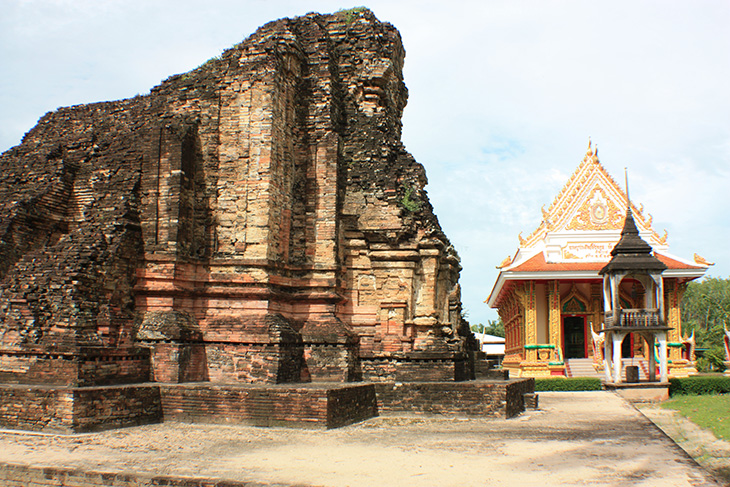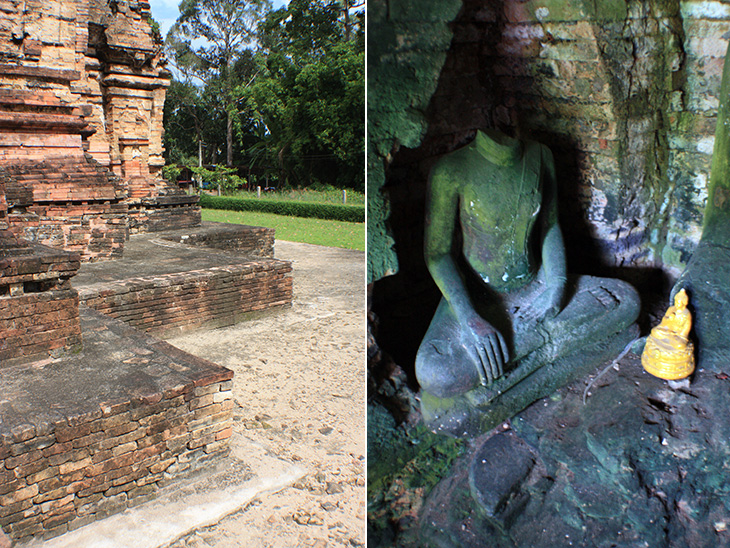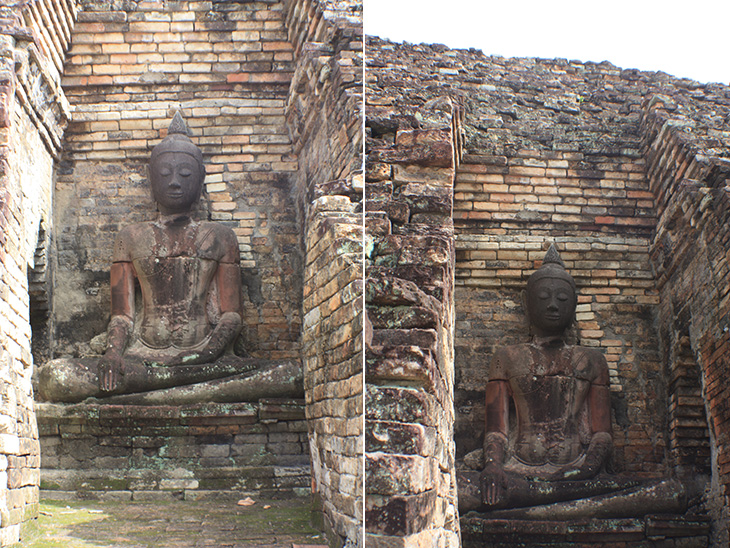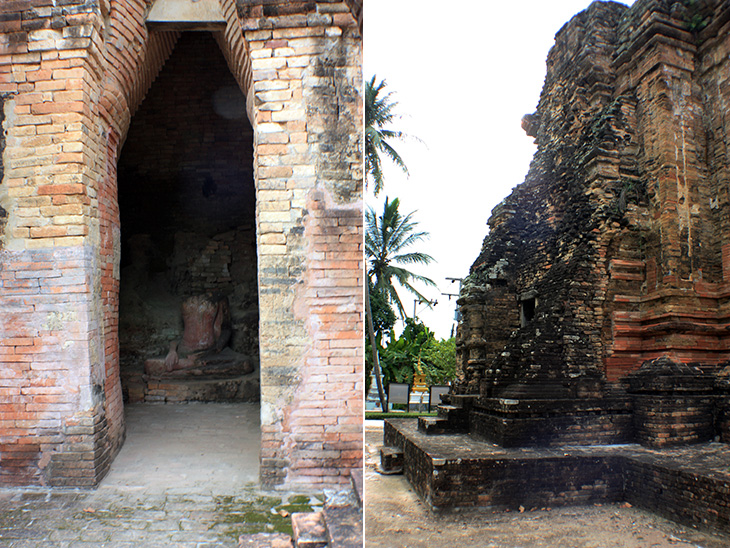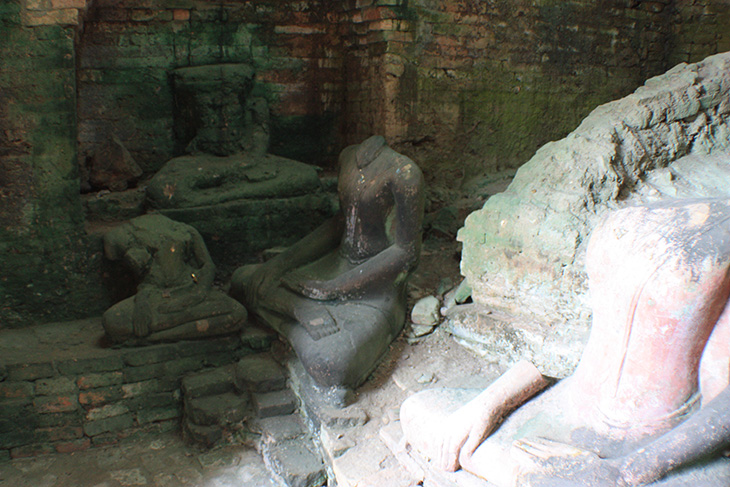 As you can see, there's a number of Buddha statues, some tucked well inside spooky walk-in cavities.

And, well, that's it really. People travel thousands of kilometers to see ancient remains like this, and here they are in Chaiya, hidden in plain view.