…The East Side.
The east side of the island is much easier to write about. Lots of beaches, restaurants, small bays, fishing boats, and hopefully some sunshine. I mean, you do prefer beaches don't you? … Better than those mangroves and jetties and gravel roads. Admit it. I know you do. So, here goes…
As I've mentioned before, the east side of the island has Tha Khao Pier, the jetty where the longtail boats ply their trade principally to Tha Lane Bay in Krabi Province. The jetty is about halfway up the island, and with the exception of the (not very) Long Beach, most of the attractions are south of the jetty.
Here's some pictures from the bay just below the jetty, which not too surprisingly is Tha Khao Bay…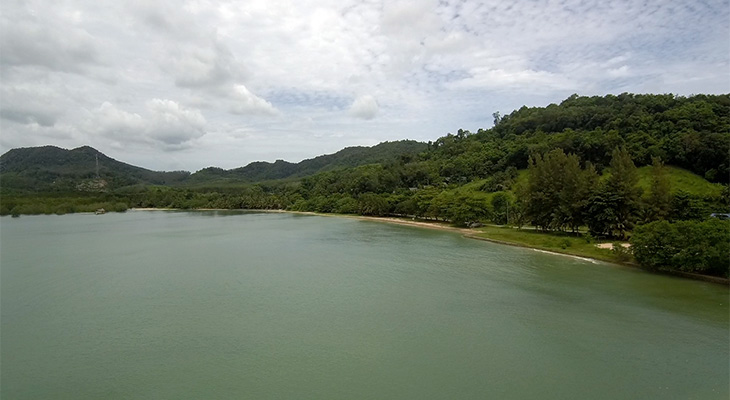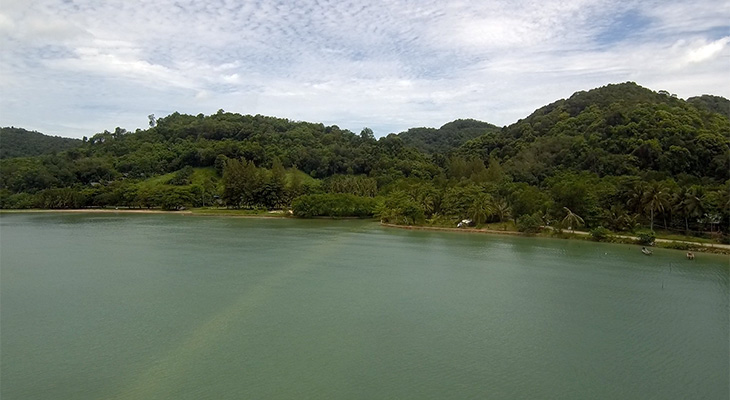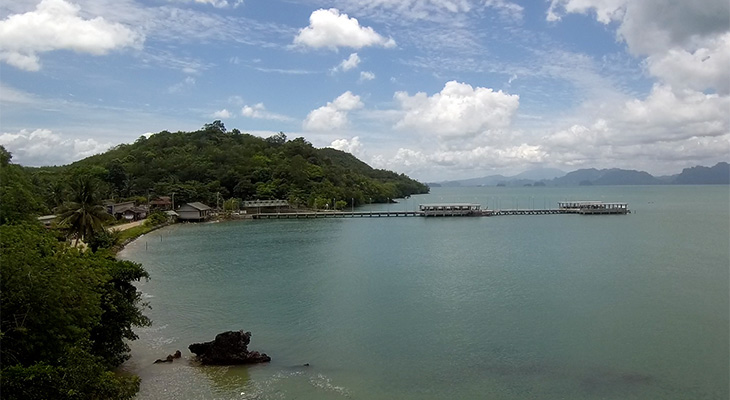 A little ways further south is Cape Kudu…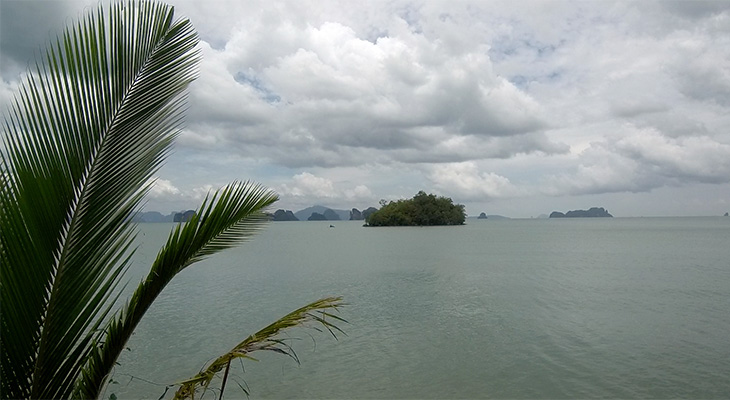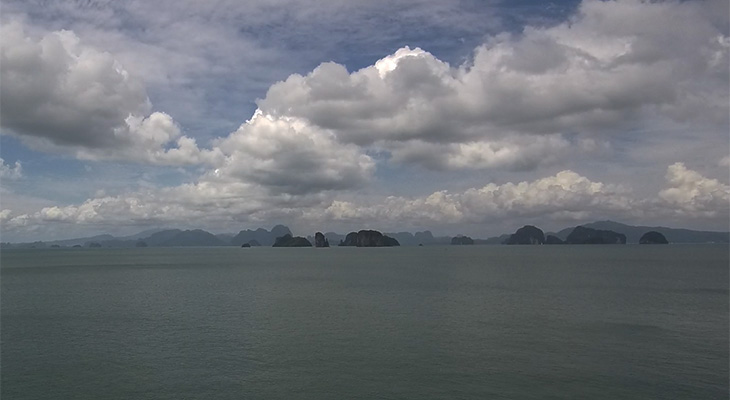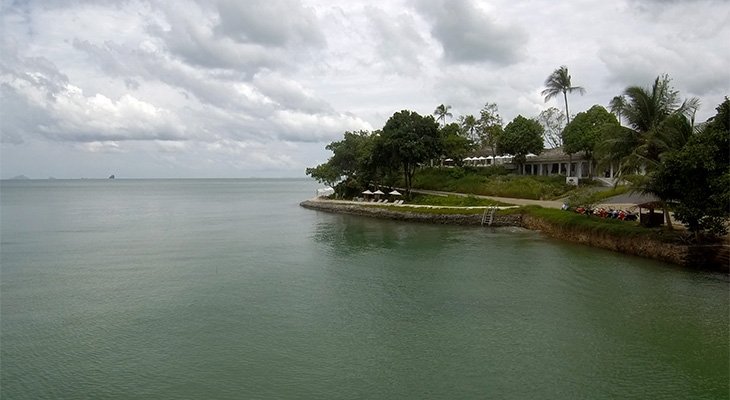 …and just beyond that cape, plus the next which doesn't seem to have a name, I stopped for lunch at the Koh Yao Bistro. The beach view would have been nice, but some clown parked his truck right across the entrance…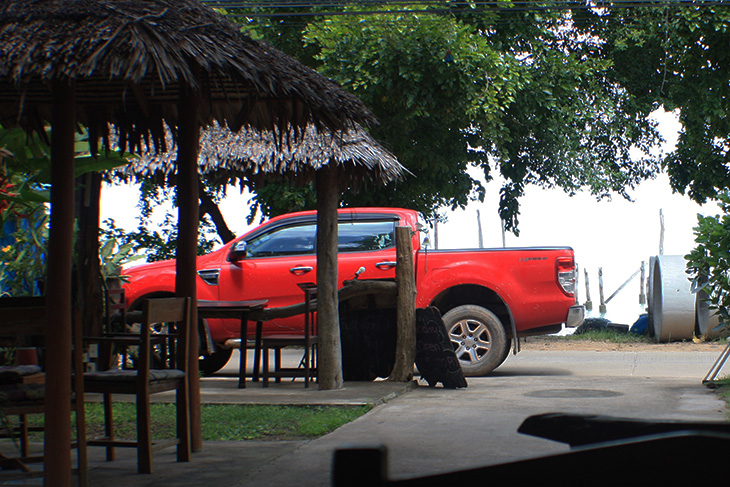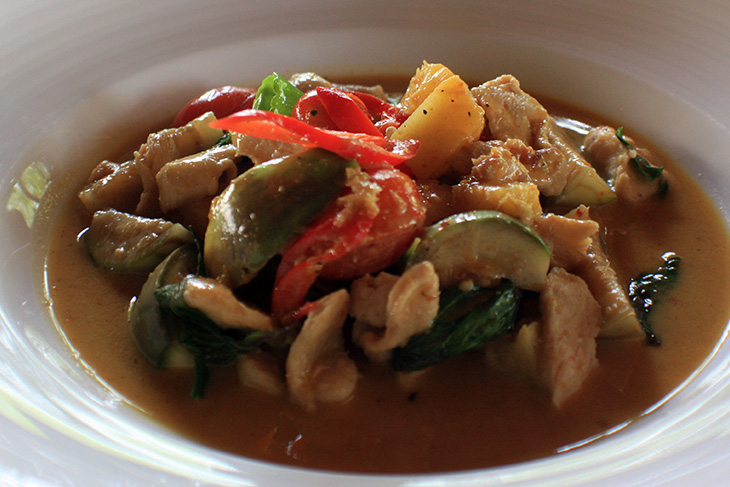 Still; it didn't affect the chicken curry. But, why oh why oh why do people put pineapple in curry? If you insist I eat pineapple, I'll have it for dessert, thank you.
Next, is Pasai Beach, where the Ciao Bella Restaurant is located. It's a long beach (much longer than Long Beach) with nice views top to bottom. First; the top…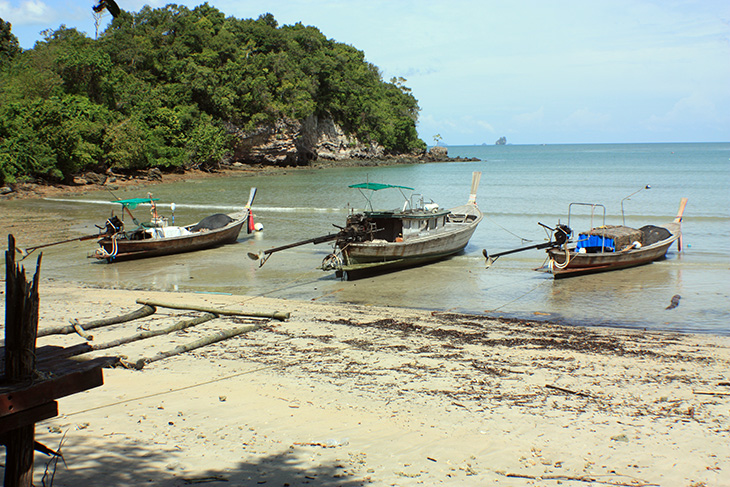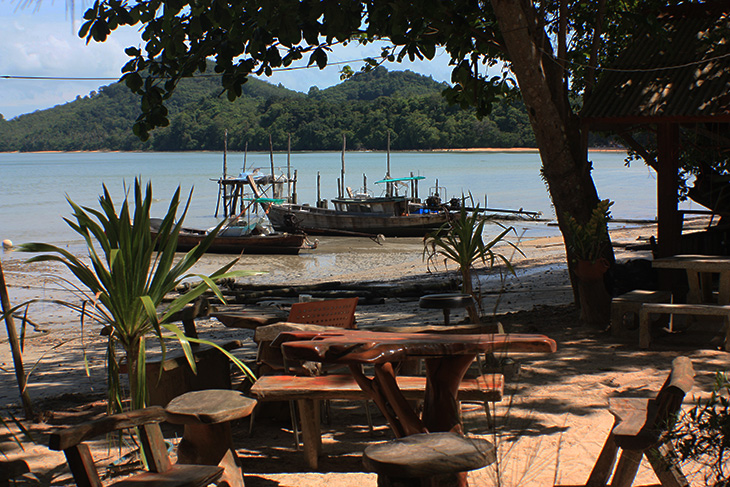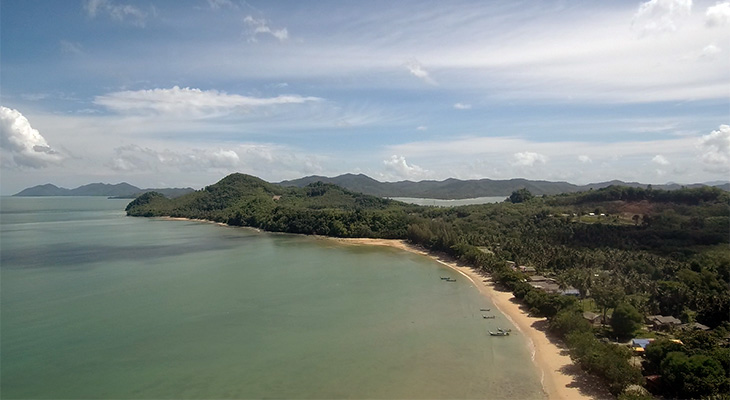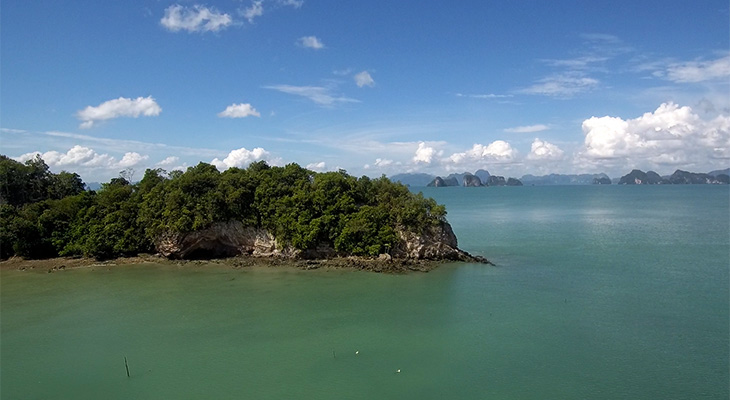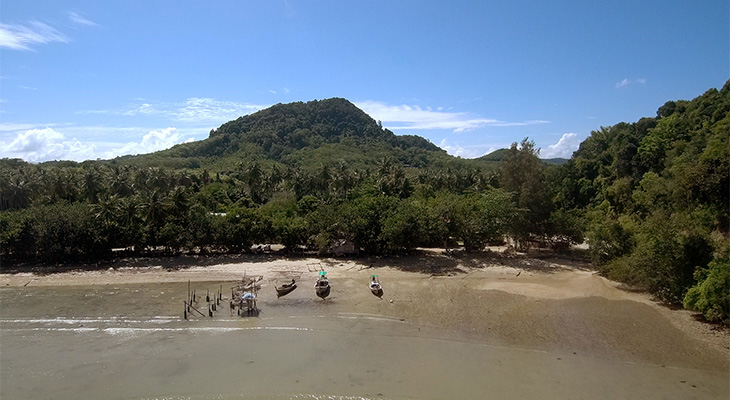 And; you guessed it, the bottom…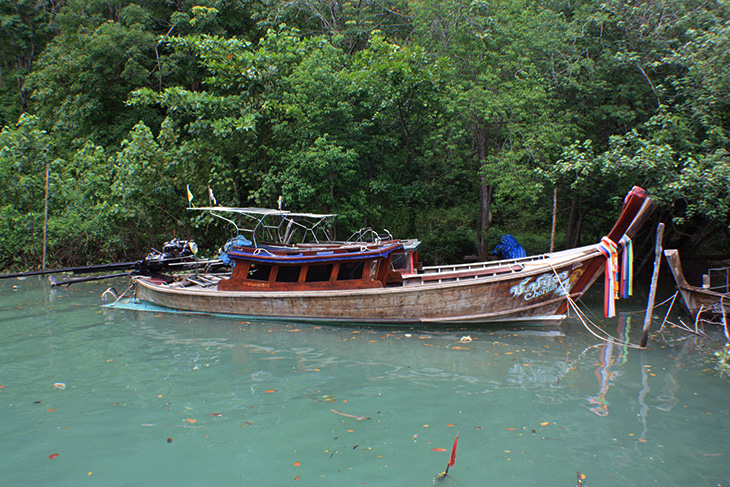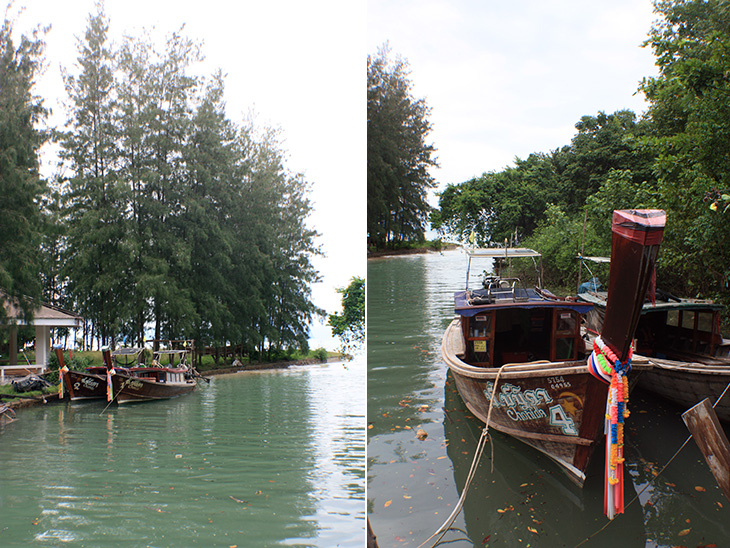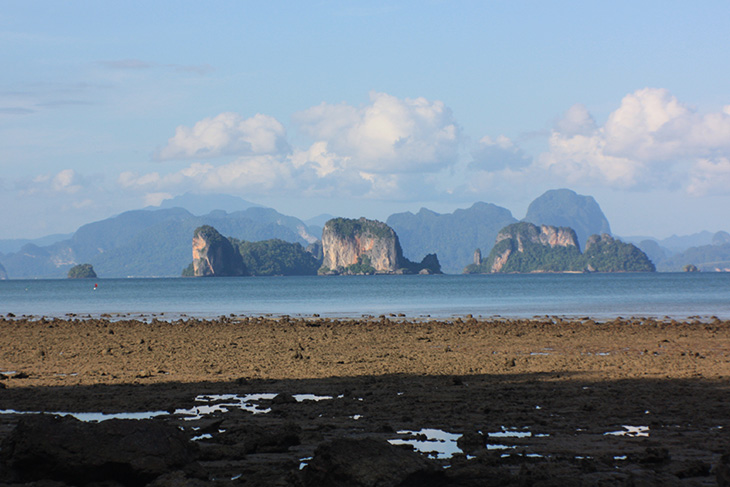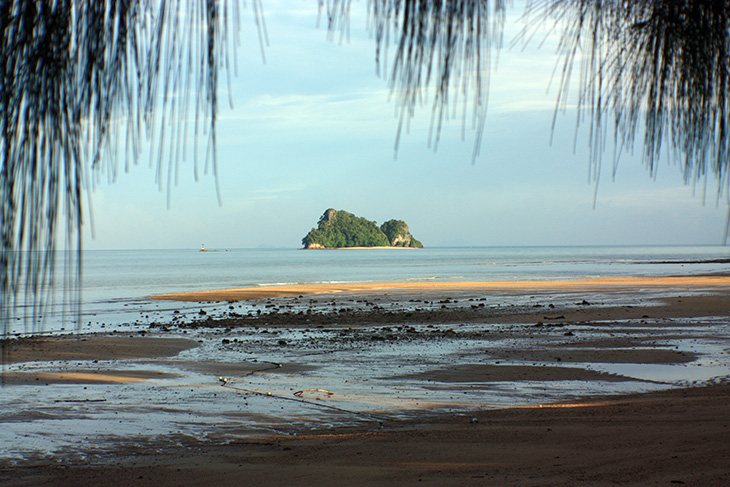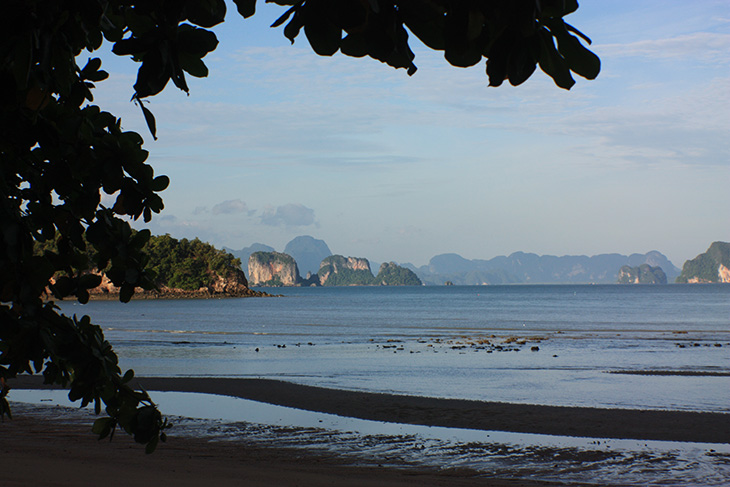 Right. That's it. That's your fill of beaches for today. Only one place to go now. South. Check back tomorrow.