…and Ratchaprapa Dam Area.
Yesterday I took a chance. With the weather. And made a day trip.
Was it a good idea? Hmm. Maybe. Sort-of.
You see, recently (as in the last few months) the weather has been completely unpredictable. If you want sun, or cloud, or rain, or fog, or gale-force winds, or flooding, well, you're in luck. You're likely to get all of them – in the same day. Which makes trip planning rather difficult. The only accurate part of the weather forecast is where it says "Snow: 0cms."
A blog I read a while ago recommended seeing a metal suspension bridge that spans the river running out of the Ratchaprapa Dam. The dam and lake I've visited a couple of times before. There's an article with lots of photos here. But the suspension bridge I'd never heard of. So I decided to head there first and then continue up to the dam to get even more photos from the roads around the perimeter.
It's an easy two-and-a-bit hours drive from home, made a little difficult by morning fog. Served me right for getting up so early. I headed out of Khanom to the 401, around Surat Thani city, and then up into the hills, where the fog started to clear. Along the way I investigated a wat but they look best in bright sunlight, not fog. So, no photos.
I think the suspension bridge is a well-kept secret because it's off the beaten track, down some paved roads slightly wider than one car, and then into the compound of another wat. Which is where a nice ticket-selling lady wanted to be absolutely sure I was

. Alone. Which I was. I'm not sure which one of us was more surprised that I actually understood her. I think she thought I was hiding half a dozen backpackers under a blanket. But no, she was only able to sell one ticket at ten baht.
Fine, but where's the bridge?…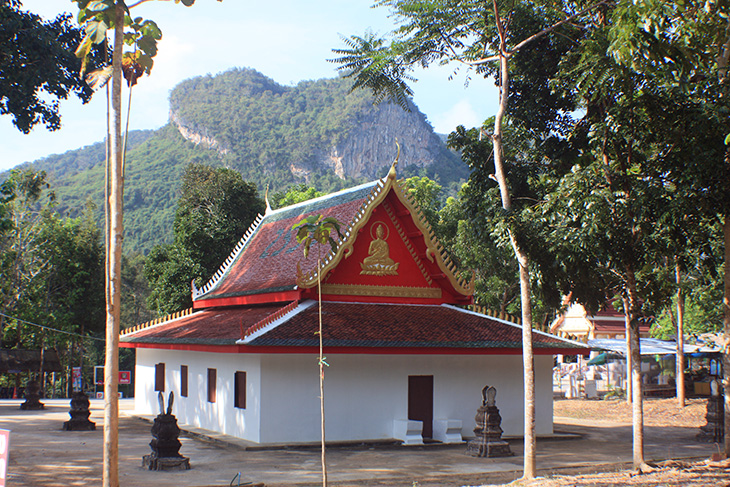 Well, this is a clue…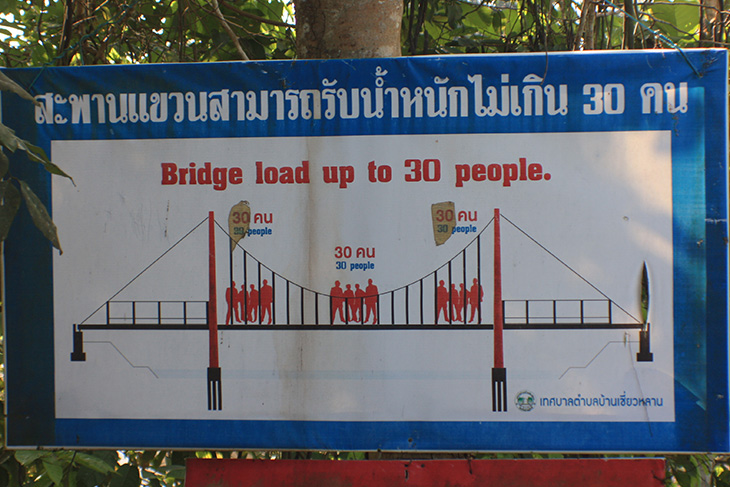 But who is counting?
I have to say, it wasn't quite as grand as I was expecting, and the river is rather rusty and piddly, but the surrounding scenery is nice…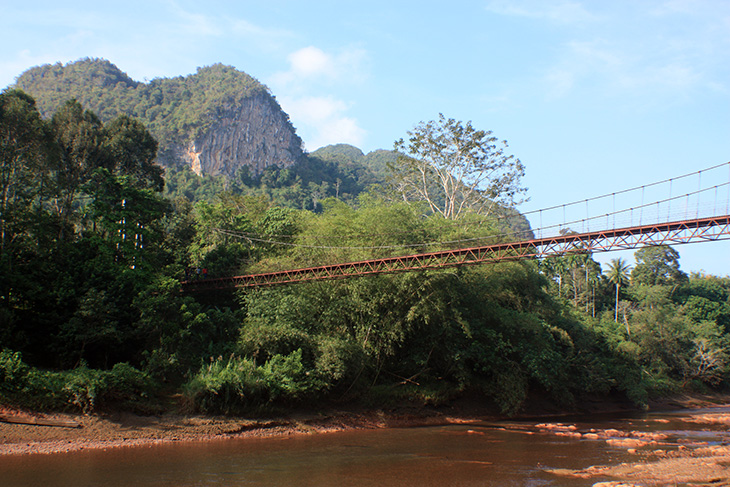 When you eventually figure how to get onto the bridge, and you're concentrating hard on where to step and not to step to ensure you don't fall off the side, there's a concrete beam nicely placed to knock your head off…
And if you miss the beam and walk carefully down the middle, along comes something like this, to spoil your survival plans…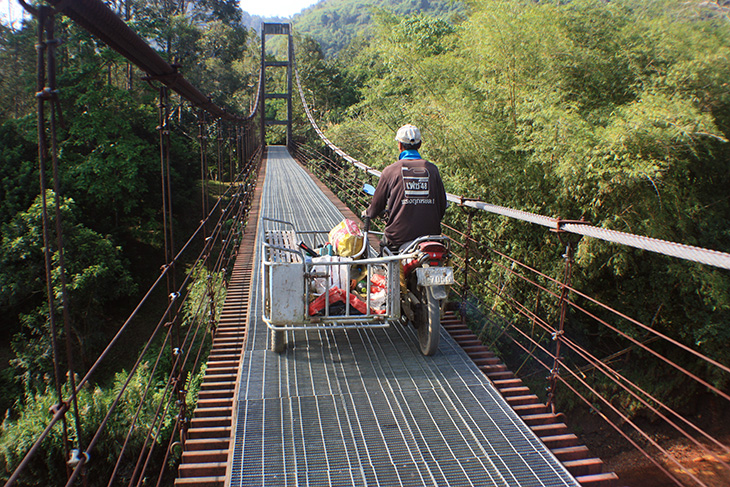 I couldn't decide if I should run like hell to the other end, or hang off the side. I chose the latter. And lived.
Once all the fun had died down and the bridge stopped swaying, I took some more pics…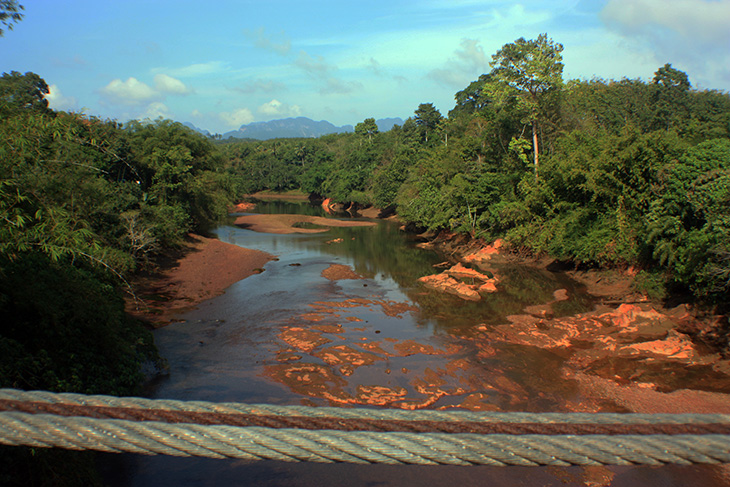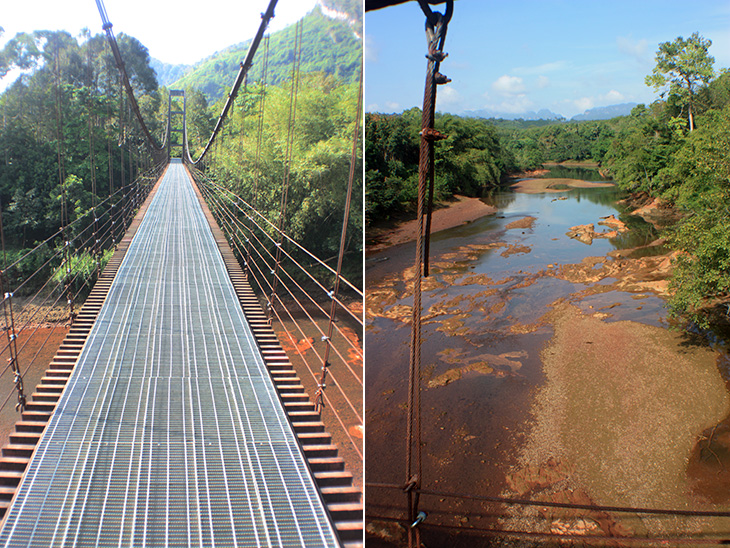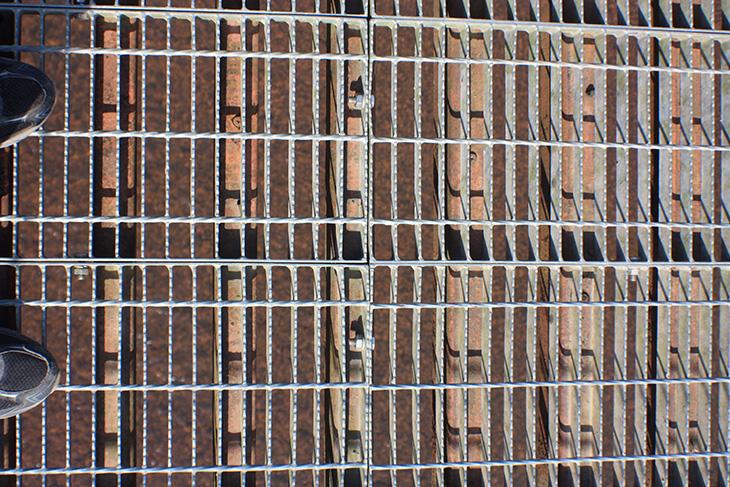 It was interesting, but not something that should be the main feature of a day out. I didn't know that until yesterday!
Anyhoo, I tootled ten minutes up to the dam and took a few more photos…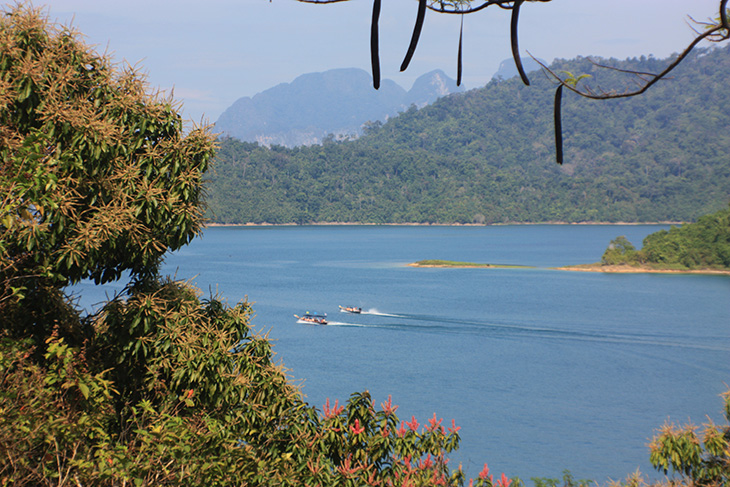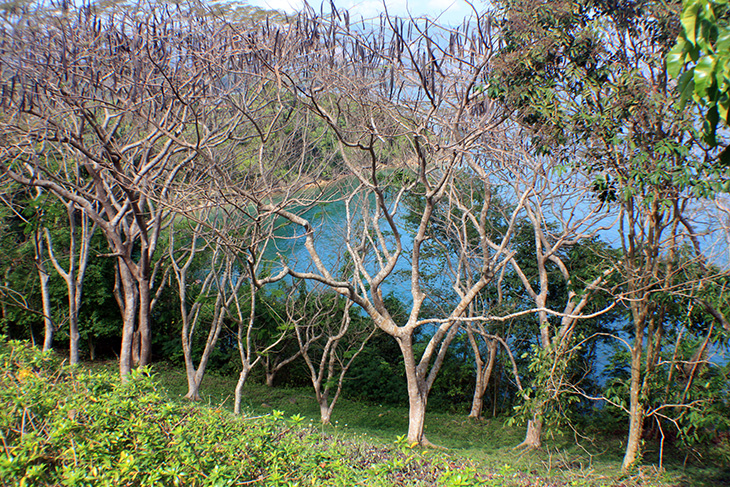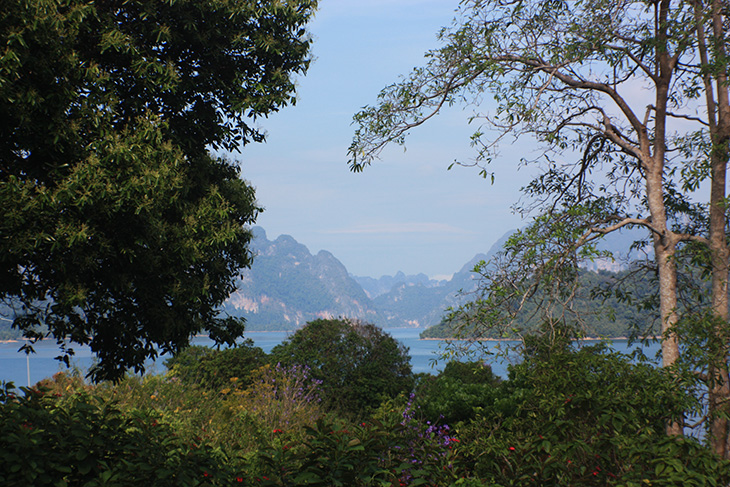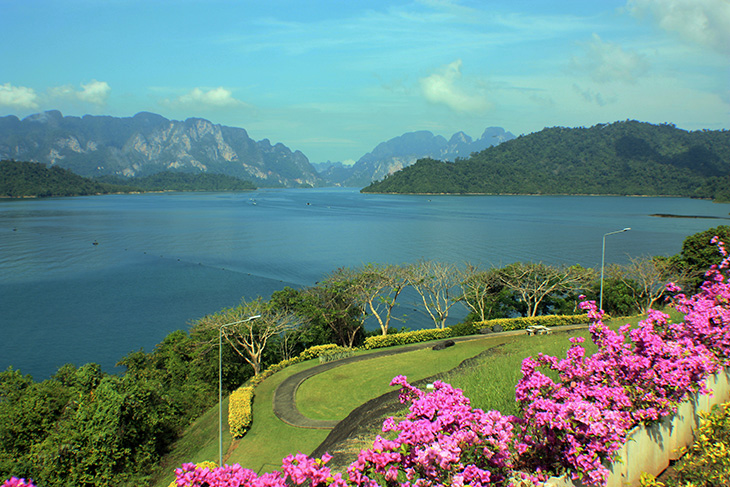 …but quickly discovered the roads I'd planned on checking for further photo ops were strictly off limits and guarded. That kind of spoiled my plans. Which is when I decided to head towards home, with a short list of places to see along the way.
But as I mentioned at the start, the weather changes, and soon it was the headlights-on kind of dark and gloomy with rain threatening.

Day trip turned into half-day trip. A bit disappointing, but still worth going. Anything that involves driving in the hills with scenery like this is worth doing.