…Tucked Away In Patthalung Province.
Thankfully the rain didn't continue. As I predicted, the prediction was unpredictable. Now we're back to warm and mostly sunny, with some fluffy clouds.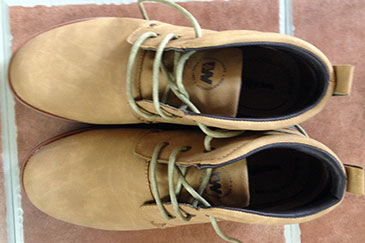 I needed to go to Nakhon Si Thammarat to buy a few things, most important of which was some stout walking boots I'd seen in a store in Central Plaza. Now that I have them, I'm wondering if the legs and feet are stout enough for the boots. We'll see.
Anyways, Nakhon is quite a trek – some 100 or so kilometers – so I decided to go further south for a tootle.
I was on the road by 7am and headed straight for Phatthalung Province, almost 200kms away, where I turned up into the hills. I was about level with the Thale Noi Bird Sanctuary but further inland.
---
---
Way back in August 2015 I visited two reservoirs that are to the west of Nakhon – Khatun and Khlong Din Daeng – and had enjoyed the experience. Actually, I think I've been there a couple of times since. Phatthalung has an area where there are two similar reservoirs. I went first to the more southerly – Sal Forest Reservoir.
Wow! Good plan. The weather was perfect. Just enough cloud to create interesting reflections, but still with bright sunshine and clear air…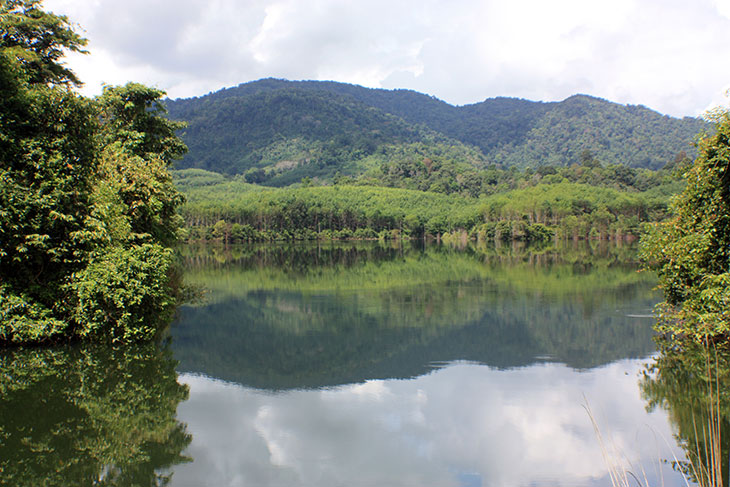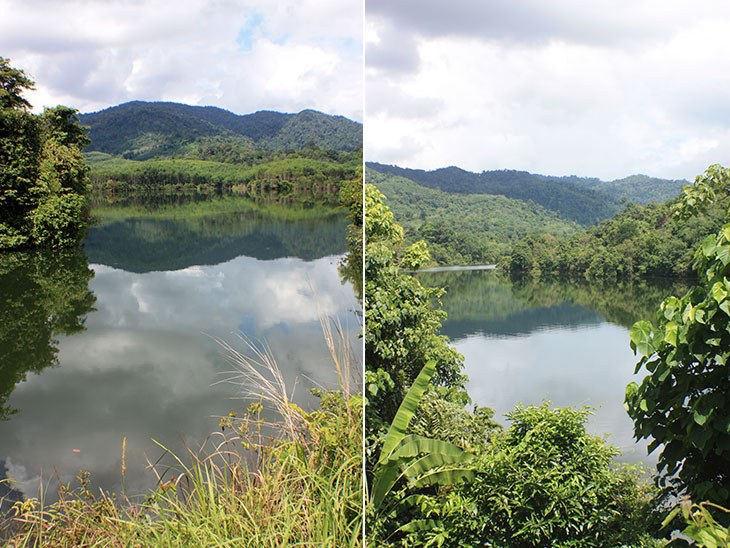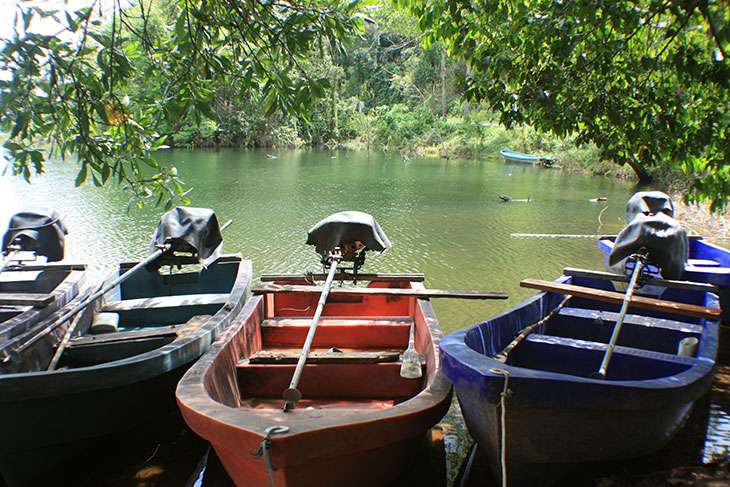 …and it was cool enough at 10am that somehow it didn't feel tropical.
Here's a whole gallery of photos…
Ah, so that's where the water goes…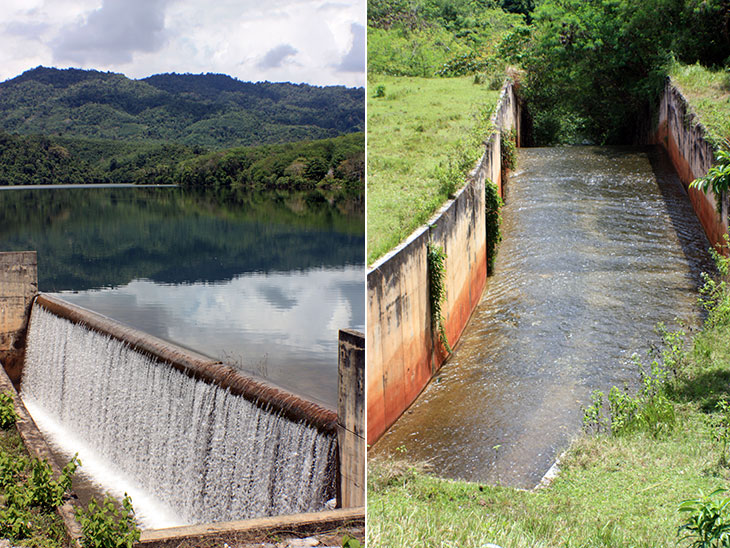 Not all of the reservoir is accessible. Only a narrow paved road that runs along the western shore, but there's still lots of places for photo ops.
---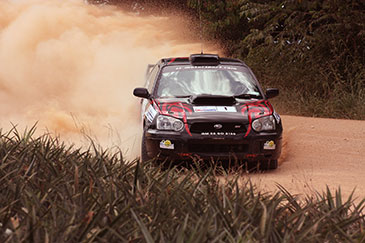 After that, I went about thirty kilometers north to the larger Huai Nam Sai Reservoir. This one has a road that runs almost right around, and is for the most part, red gravel. It would make a stunning rally special stage. Very imprezive.
Bert had a lot of fun, but I had to be careful as he was almost invisible, being camouflaged against the red of the road.
If you look really carefully at the next photo you can just see him on the left side of the road 🙂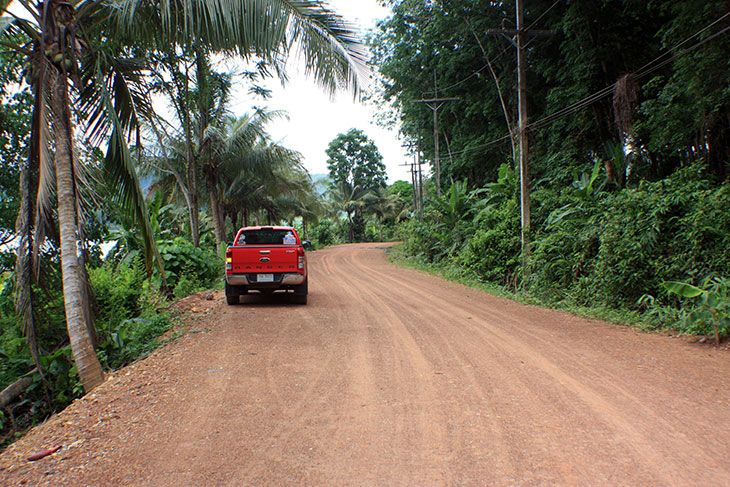 But you want to see the reservoir…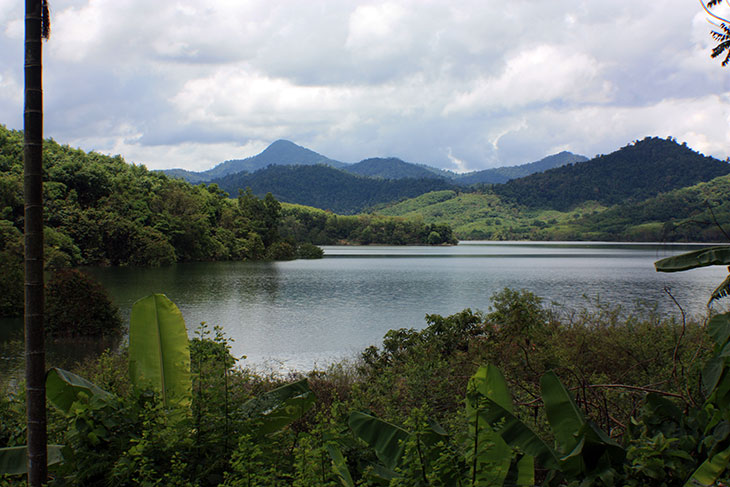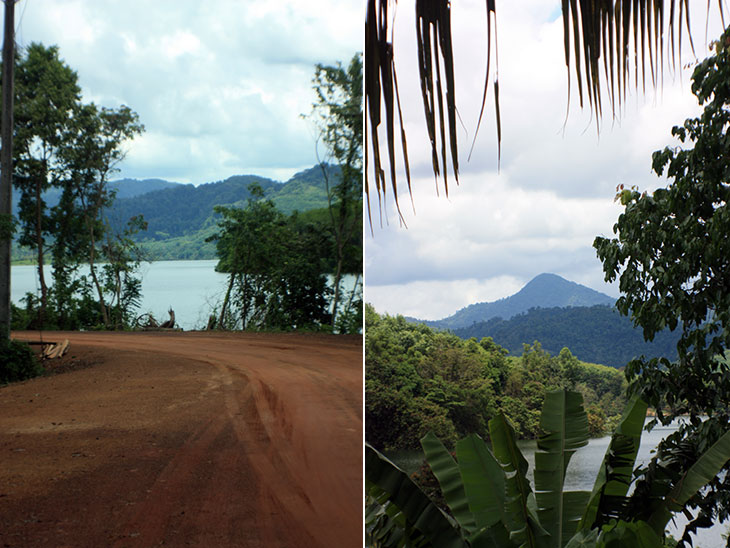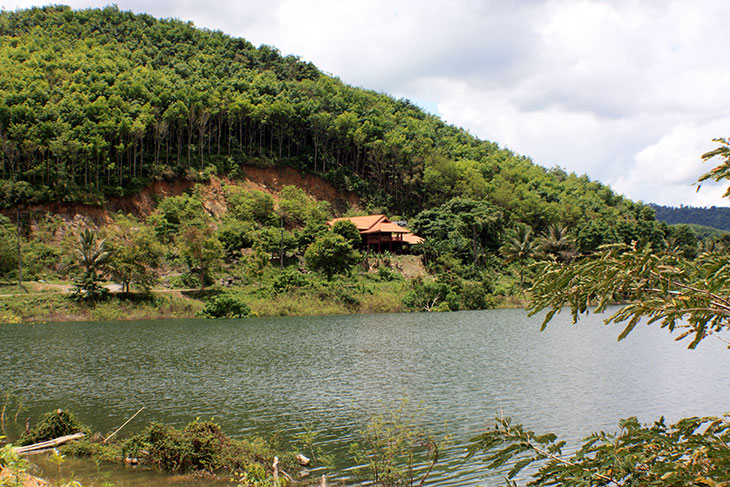 Plus another gallery of photos. Go on, take a look. You know you want to 🙂 …
And that was the morning done. After that I headed northwest to the town of…

Nope. Sorry. You'll have to wait for that story. Coming soon.