…Thanks To The Sun.
Last week, the sun decided to put in an appearance, for at least half a day. This wasn't supposed to happen. The long-range forecast had no sunshine in it for at least ten days – again. But clearly the sun didn't get the memo. As a result, I hastily put Minnie and camera in Bert, and away I tootled.
One nice thing about the Mavic Mini's batteries is that they hardly lose any charge when unused, so I don't have to hang around waiting for batteries to charge up when I'd really rather be on the road.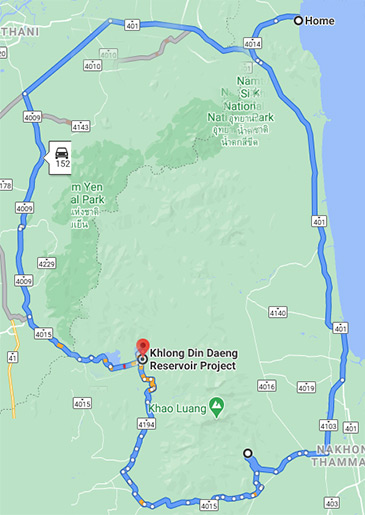 So, with minimal planning, I set off clockwise around the Chandi Loop…
First it was south to Nakhon Si Thammarat, turning inland near the airport. Heading west I made a small detour to the north, to the town of Khiri Wong. After that it was further west to Chandi, north to the Khlong Din Daeng reservoir, which is where the sun finally received the memo and promptly disappeared. That left me with the long trek north and east. I guess about 350kms in total.
There were a couple more places on my "To Visit" list, but nowhere looks nice without sun, so they can wait for the next trip. And thanks to the sun's disappearance, I was home by 2BC. That's two hours Before Chang, better known as Beer O'Clock.
Most of the places I'd been to before. My mission was to get aerial photos for Facebook and Instagram. By and large, before the sun bowed out, it was mission accomplished. The wind was a bit gusty, but Minnie didn't seem to mind.
Just before reaching the town of Khiri Wong I stopped at the attractive Wat Wang Sai…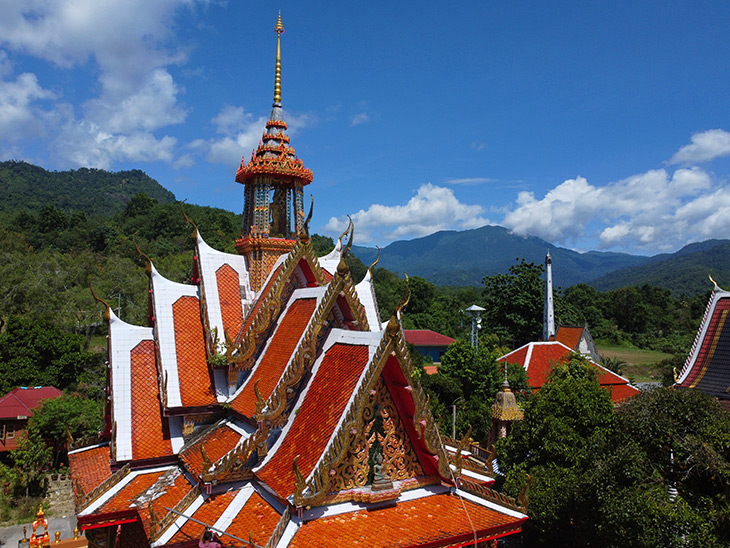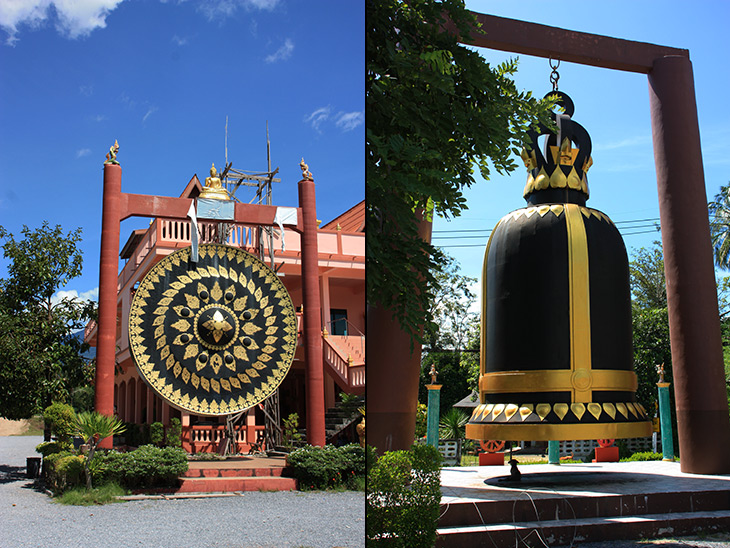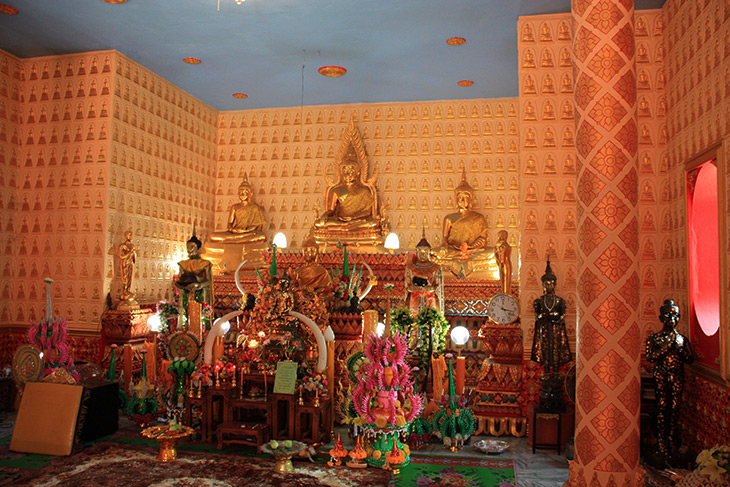 I wasn't planning on going inside, but some chatty-fella insisted I should. Anyhoo, this place always looks nice with the rolling green hills behind.
There's an article from an earlier visit here.
After which I trundled up the road a short way to Ban Khiri Wong. I didn't actually go into the town because I wanted aerial photos, but again, there's an earlier article. Here's a couple of pix from this visit…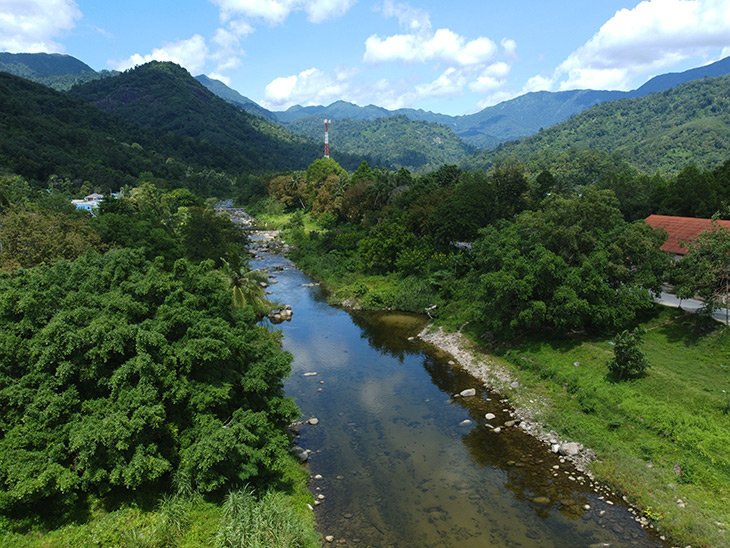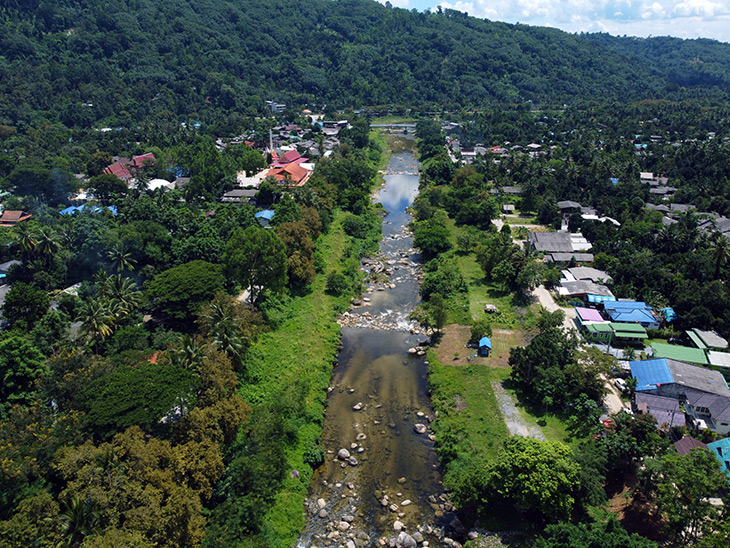 Nice place huh? I always enjoying visiting, so long as there's not too many tourists.
So, off to Chandi before heading north. First stop was Wat That Noi…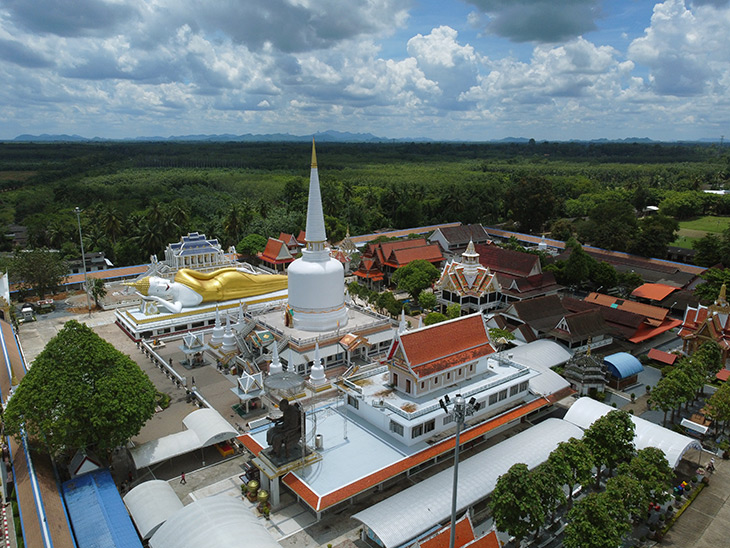 I didn't venture through the gate in the wall as there were quite a few tourists, and health checks. I really only needed to hide in a quiet corner of the parking lot and send Minnie up to get the best view. Again, there's an earlier article if you want to know more about the place. As you can see from the "upstairs" shot, there's a lot of buildings to visit.
And now for somewhere completely different. The Chandi Ecopark. A deserted manmade lake with a deserted manmade island and a deserted manmade café. I guess someone can see the point. The scenery was nice…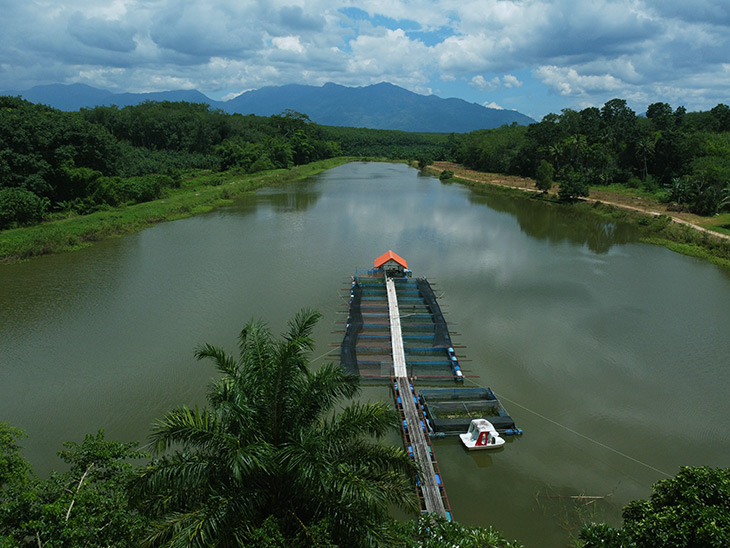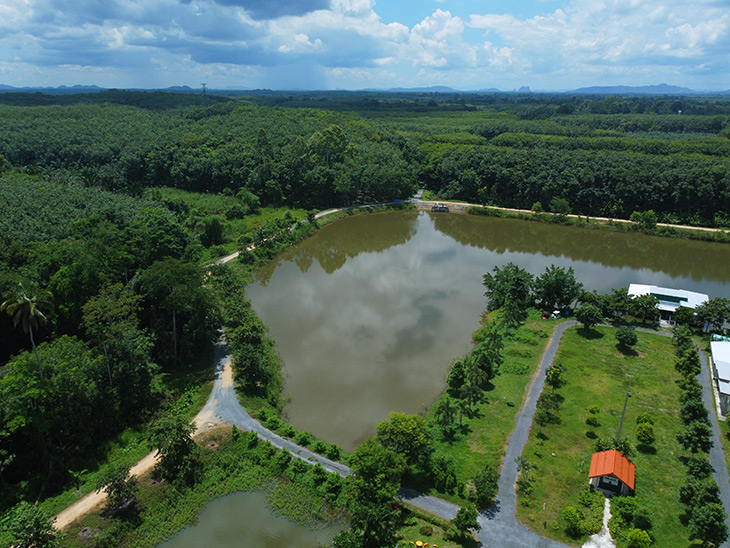 Next it was up to the large reservoir – Khlong Din Daeng. But, on the way, I wanted to find a wat on a hill, which from the photos on Google Maps looked like it would have spectacular views of the lake. Ms. Chuckles, the lady in my GPS app, decided to break for lunch. As a result, I never found the place. Next time. Instead, I found this…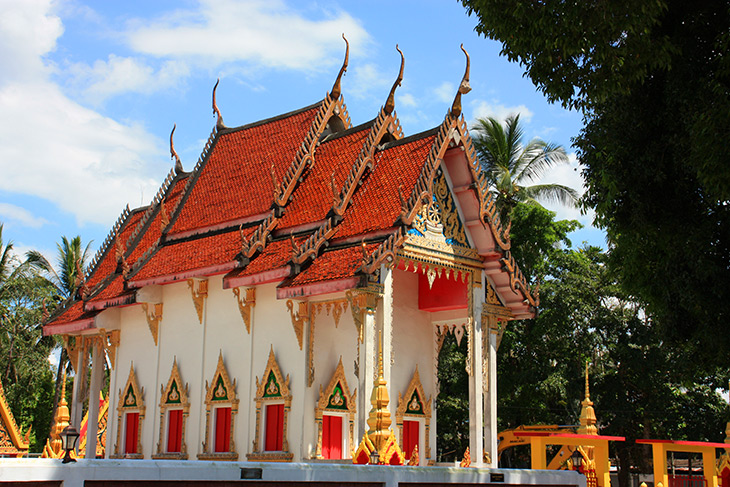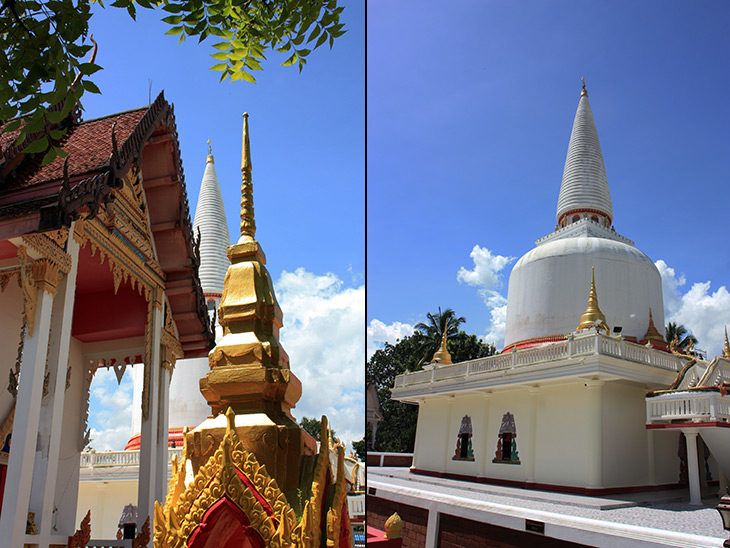 I can't tell you the name because I was lost. It's probably Wat Chedi Something.
Unfortunately by the time I reached the lake it was already getting a bit gloomy with some large spots of rain…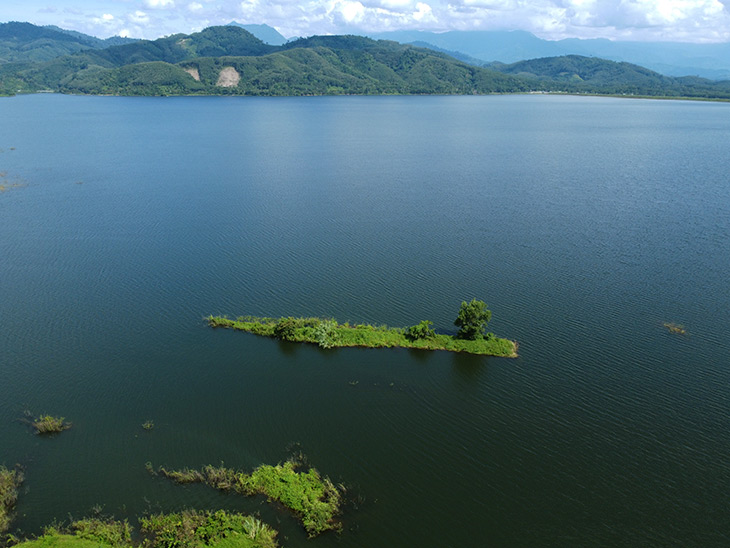 …so I headed for home. Still much to explore.
---