So I was sitting in my office thinking what a stunningly gorgeous day it is and how I shouldn't really be sitting in my office when…
I realized that with this being a short month this was the last day I could pay my electricity bill at a 7Eleven. Okay, I could go later to the Electricity Company, but that would mean taking a number, lining up, getting stared at as the idiot who forgot to pay at a 7Eleven, etc., etc., so I decided to go pay it.
Bert anyways has been getting itchy. After the past couple of weeks he doesn't like being idle. I was hoping to finish cleaning him, but that's something of an epic task that will take the rest of the week. Ms. Chuckles didn't join us. She wasn't needed, aside from which, she's been grounded for stupidity.
When I looked outside I realized I couldn't just go and pay one bill, and then come back, so I decided to explore some of the tiny roads north of Sichon, ones I rarely visit because they are the other side of the river. And there's not many ways to get there. Unless you happen to be at the 7Eleven.
There's a small gallery below, but here's something to whet your appetite…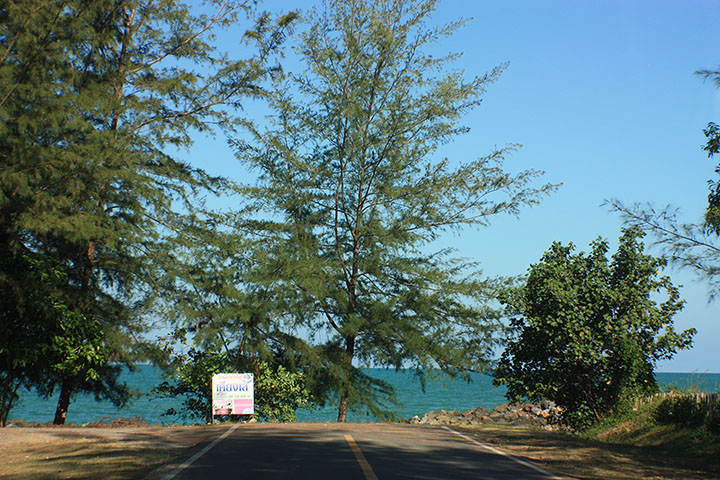 As you can see, the spectacular weather has returned. It's one of those How The Hell Could I Live Anywhere Else Days.

Will it last for six months like last year? Other than the fact it would mean I'll have to buy water, I sure hope so.