…The Kota Bharu Road Trip Days 6 & 7.
Let's deal with day 7 first. Short drive. Trang to Krabi. Mega shopping at Makro. Ferry to Ko Yao Noi. End of.
Meanwhile, on Day 6: I figured I could spend a few hours tootling around in Pattani province before starting the drive north and then west over the mountains into Trang.
First stop, not far out of Pattani town was Yaring Palace…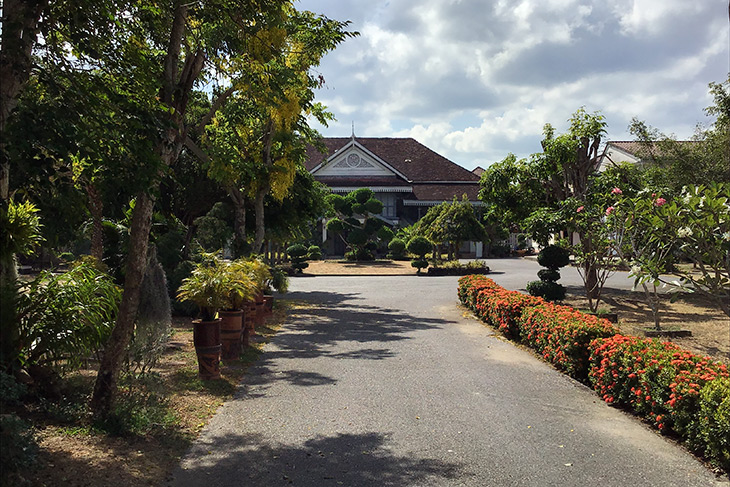 Nice place. I was looking forward to having a nose around inside, but, despite the sign on the gate claiming it was open, it looked to be closed. I knew I was early, so I hung around for a while, taking lots of exterior photos…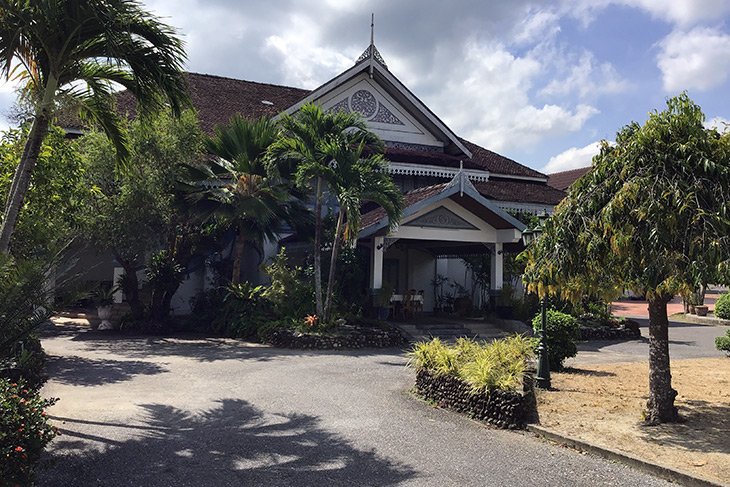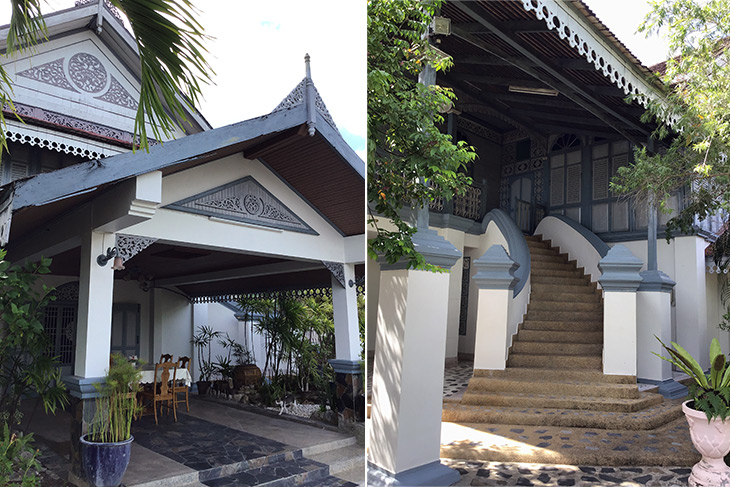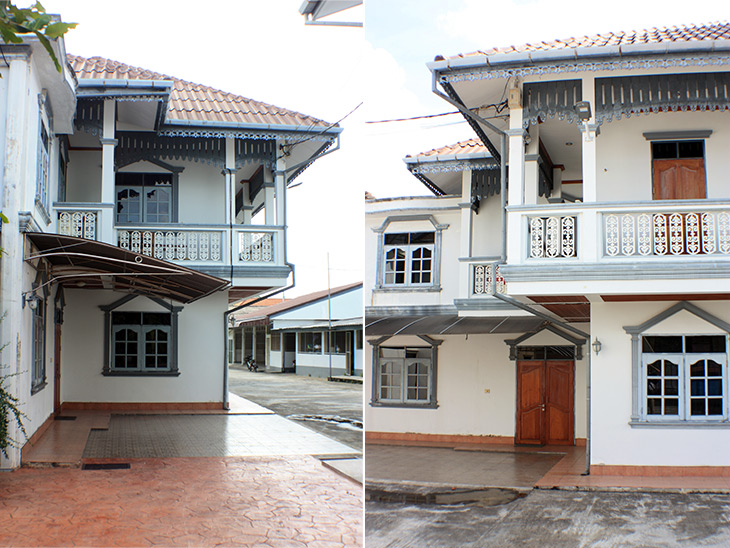 …before finding someone on whom I could practice my very limited Thai, to determine that it really was closed. Unfortunately I couldn't stretch that to the nuances of closed until the guide wakes up, closed for a day, or closed until hell freezes over? So, next time I'm in the area, I'll try again.
Then I tried to find something called Yarang Ancient City. Now; Yarang of ancient city fame is not to be confused with the Yaring of the closed palace. There's a good thirty kilometers between them. And if you want to know more about the ancient city, I'm going to quote from the Tourism Thailand website…
Yarang ancient city is one of the biggest historical city in South of Thailand and is also believed to be the location of the "Langasuka" or "Langyasiaw" empire from the old, according to ancient letters of the Chinese, the Malays, and the Arabs.Yarang city's plan is in a shape of a big oval. Its scale is 9 kilometers squares and this city has also been constructed on top of the old city for 3 times, connecting each city together.
And I'm going to steal one of their photographs…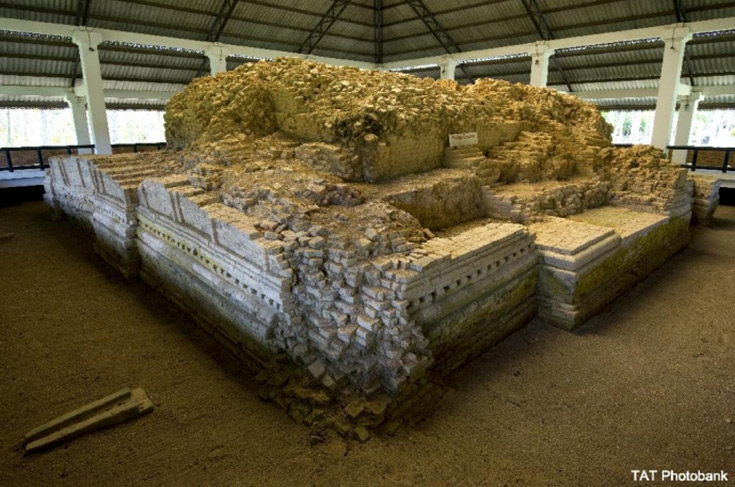 Now, why would I do a dastardly thing like that? Because I never found the place!
I can't think why, because the Tourism Thailand website also has a really helpful map…

I tried Ms. Chuckles, who told me "You have reached your destination." Seriously? The Google Maps lady was no use and anyways always says daft things like "Head southwest then turn right." Lady if I knew which way was southwest you'd be out of job. Do I look like a homing pigeon? Muppet.
So, after a good twenty minutes of fruitless tootling, I gave up. I mean, just how much time is one supposed to spend looking for a pile of old bricks housed in a shed with no walls? You're right. Twenty minutes is more than long enough.
I think next time I'm in Pattani I won't try again to find this place.
So, that was it. I started earlier than expected on the 250km cross-country trek to Trang. Which was probably just as well as I was stationary for close to an hour while tow truck guys tried to untangle a pile of metal that had once been three trucks, and was now blocking all the northbound lanes. Now, if I'd been a good Asian I would have stopped to get the license plate numbers so I could use them in the next four digit lottery. But I think they would have been tough to find amongst the twisted metal, blood and body parts.
Anyhoo, once in Trang, I just had enough time before sunset to check-in and wander out. Trang is a strange place. I don't think it has any really defining feature. If it does, I've never found it. It's a complete mix of cultures with buildings to match, but, I dunno, it doesn't grab me as a place I'd be excited to visit.
My hotel was next to the train station, which seemed to have closed for the day, and I only wandered a couple of blocks. Here's some pix…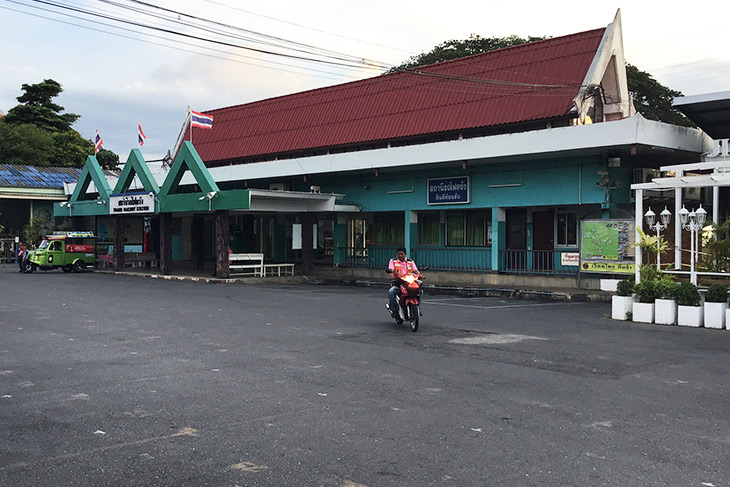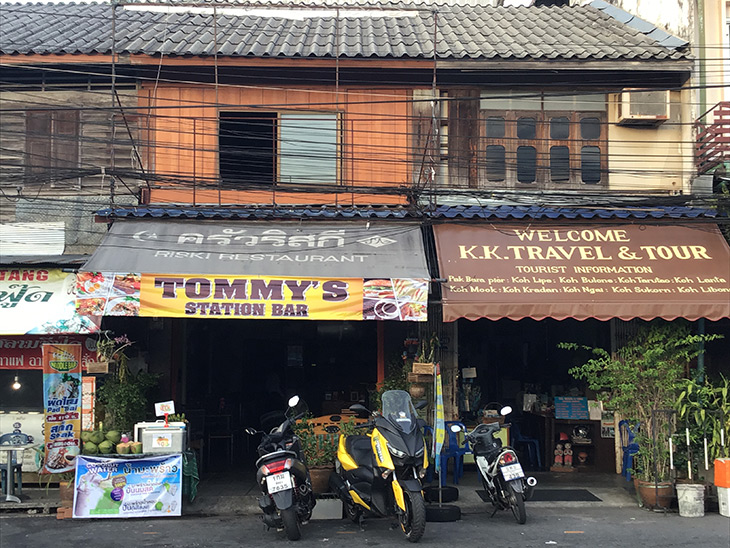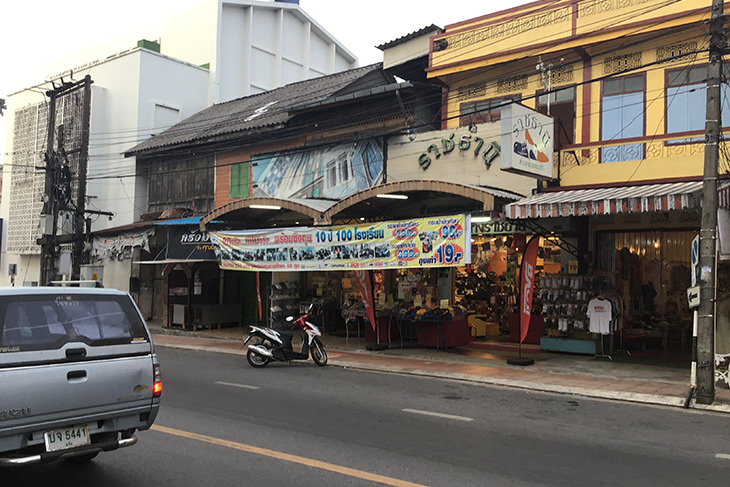 One unique feature of the town is these little three-wheel green tuk-tuks, which are lovingly maintained…
I think I could use one of those on Ko Yao Noi. But I'd have to paint it red.
And next morning I had breakfast in a typical coffee shop, where the mixture of cultures was very evident…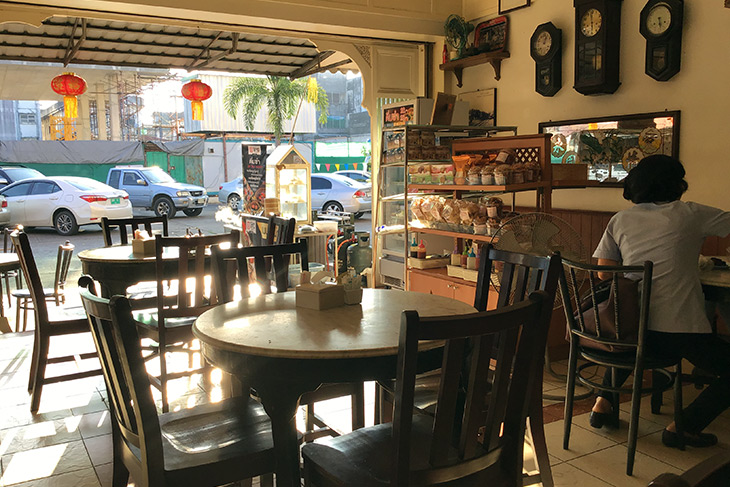 There were pau – those sticky Chinese steamed dumplings, that are usually stuffed with (in Trang at least) minced pork and some kind of sauce, probably char siew. Pau, I believe, is Cantonese for packet, which is why they are stuffed with something. And when ordering coffee, I quickly noticed Malay was used, so I asked for kopi-o… black coffee with sugar, so thick the spoon almost stood up on its own. So, perhaps the cultural mix is the main attraction of Trang. It's certainly unique.

And at this point, I'll just say I'll be back with one more story from this trip, one which will discuss the hotels, the good, the bad, and the truly ugly!