…The Kota Bharu Road Trip Day 5.
I think this was the least busy day of the trip, so expect this to be a short report.
The morning was lazy. I had loads of time to pack, check out, and drive to a large – and I mean large – mall for lunch. If you laid all the floors side by side it would probably cover the whole of "my" island of Ko Yao Noi.
Visa pickup time was 2pm, and although I had in mind there were probably 1001 reasons why they might not have actually issued the visa, all went smoothly. So, it was up to the border for the five minute ferry crossing back into Thailand…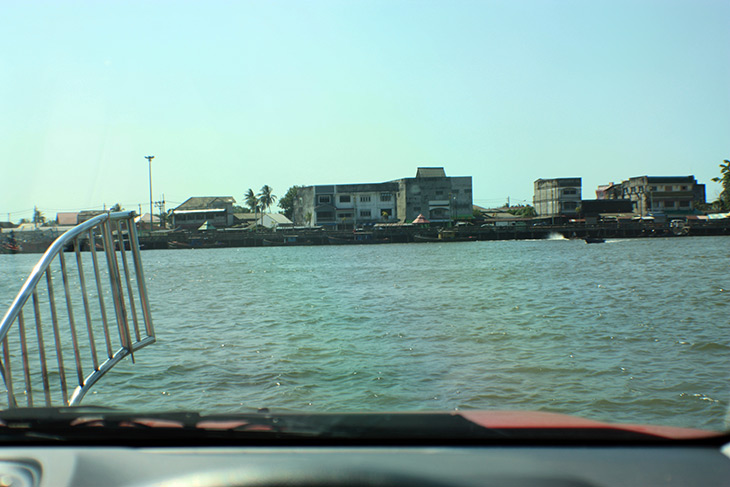 There was a slight delay when a senior Thai Customs Officer decided to be difficult by claiming I should have received some sort of form for the car as I left Thailand. But I told him I hadn't, showed him all the paperwork I did have, and his younger colleague told him it was no problem and to stop being so stupid. All in very polite Thai of course. Maybe his lunch hadn't been spicy enough.
Next stop Pattani, only about 135kms from the border. So, I had time to check in to the hotel, and head back out to visit Majid Kerisik, also known as the Krue Se Mosque. Actually, I'd driven past it without realizing, but no matter, it was only a short drive back.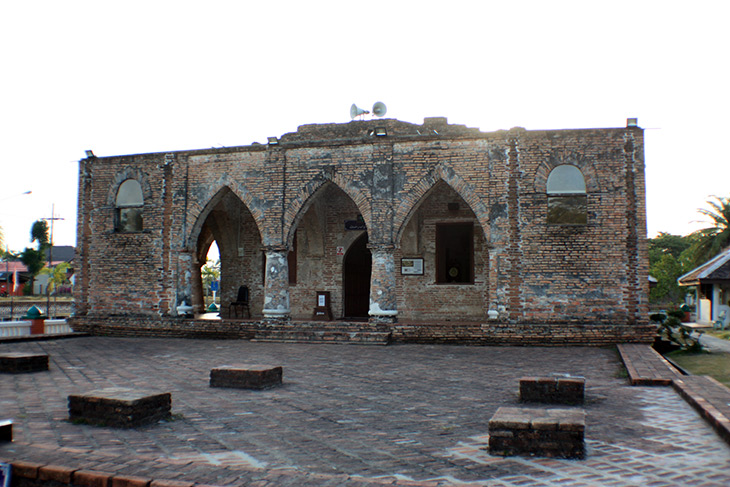 The origins of the mosque are a bit vague, but much of it is believed to be at least 400 years old, with parts rebuilt in the 18th century. Its history seems to involve disagreements within the Province's royal family, a wealthy Chinese pirate, and more recently a massacre involving the Thai military and insurgents holed up in the mosque. There are reports of its construction that date back to at least 1603CE, and construction was believed to have been started somewhere around 1583CE.
Its also believed to be the first brick built mosque in SE Asia. The bricks were made locally, and the mortar was made from an odd mixture of ground shells, egg whites, and black sticky rice…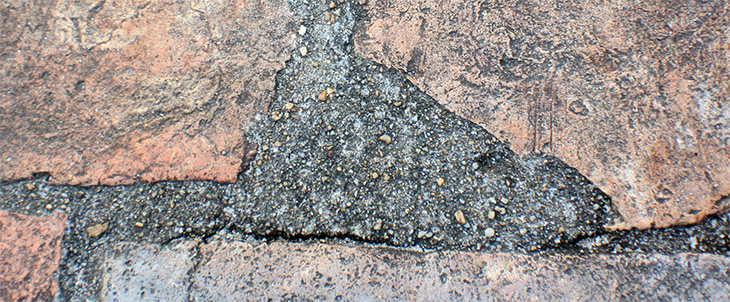 Originally the mosque had a dome but this collapsed, and although there have been suggestions to rebuild, it has never been done. I guess the rice wasn't as sticky as they thought 🙂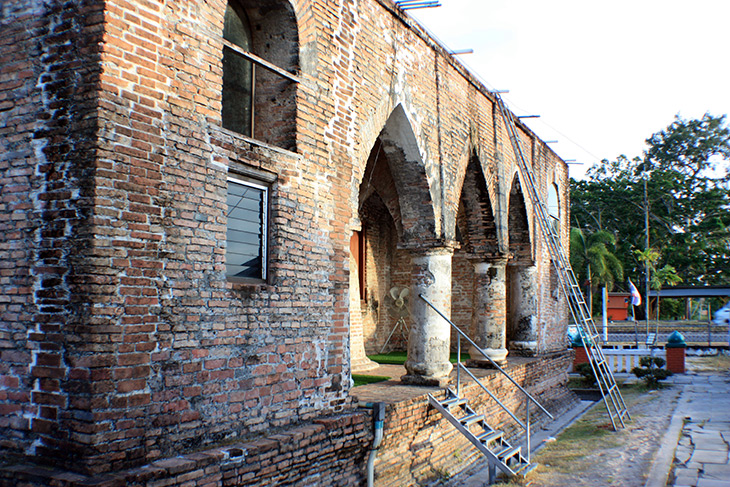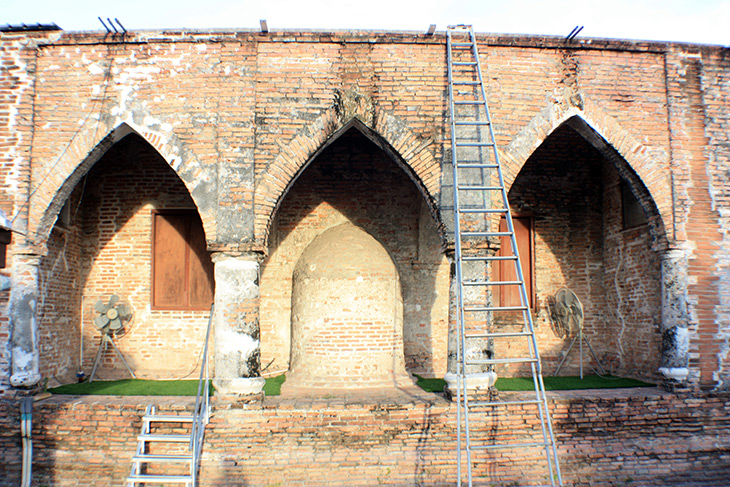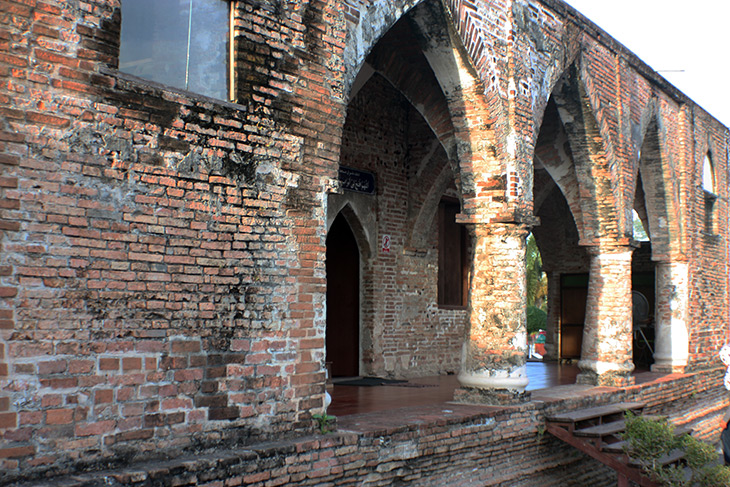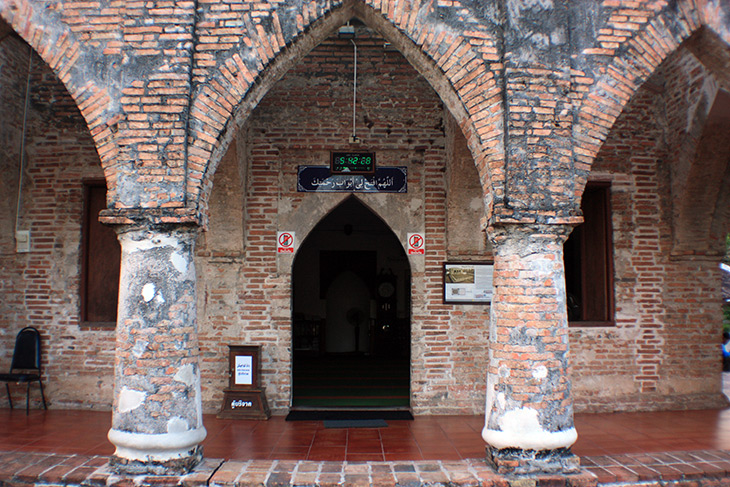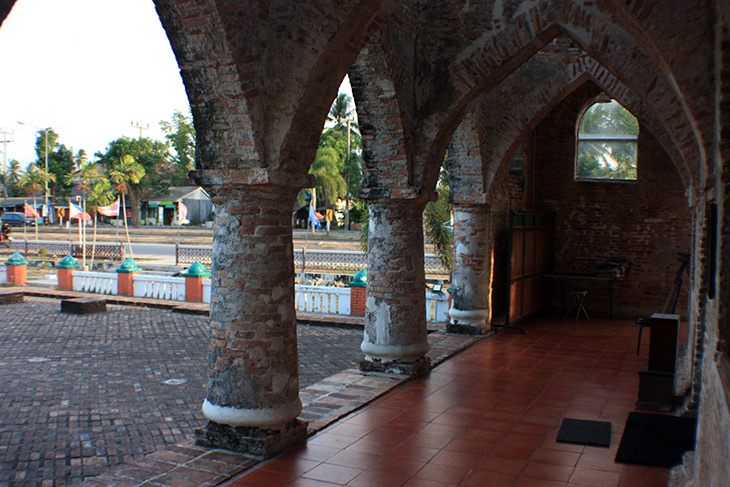 And so ended Day 5. Next is a longer look around Pattani followed by a more lengthy drive up & across to Trang. Stay tuned.