…Beaches, Shipyards And More.
So, yesterday was one of those days when you just couldn't justify staying indoors. So I didn't. Although, I admit, I left it a bit late to head out, mid-afternoon, and the weather was starting to change from the clear blue skies of the morning.
But that's the way it's been for what seems like months. If you don't like the way the weather is now, wait a half hour and you'll get something different. Although, maybe not better.
I wasn't going to go far. Find a nice beach, and then poke my nose in places it wasn't wanted. I'm good at that. I started at what I call the EGCO beach. That's the Electricity Generating Company of Thailand, and to reach the beach, only a few minutes north of Khanom town, you have to drive into and around some huge power generating station.
It's a bit bizarre, and the first few times I'd tried to find the beach I'd thought "Well, I can't go in there." But you can. You drive right up to the entrance, and if the guard looks at all quizzical you just mutter "beach" or point to the sign that directs you around the plant. Looking farang-like probably does the trick just as well. I'm sure if I'd said "I'm here to steal a couple of transformers" that would have worked too.
Here's a few beach photos…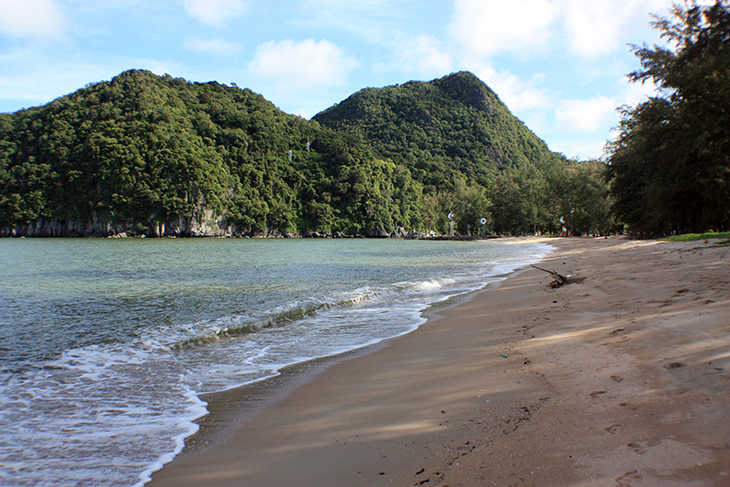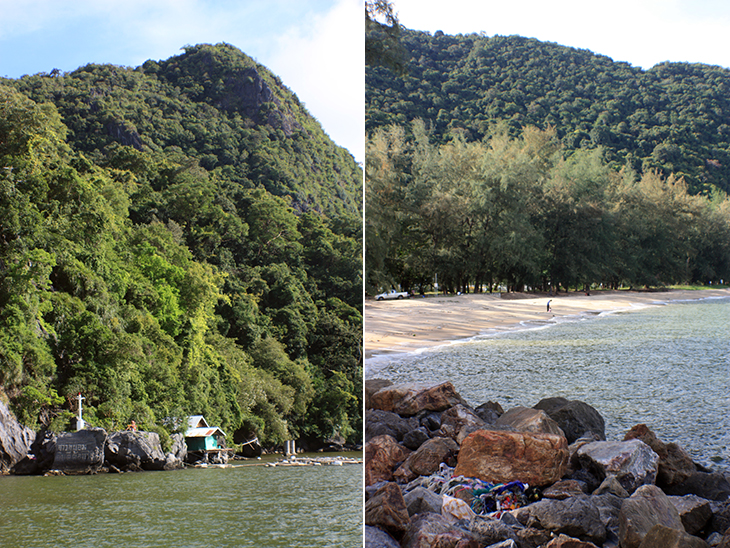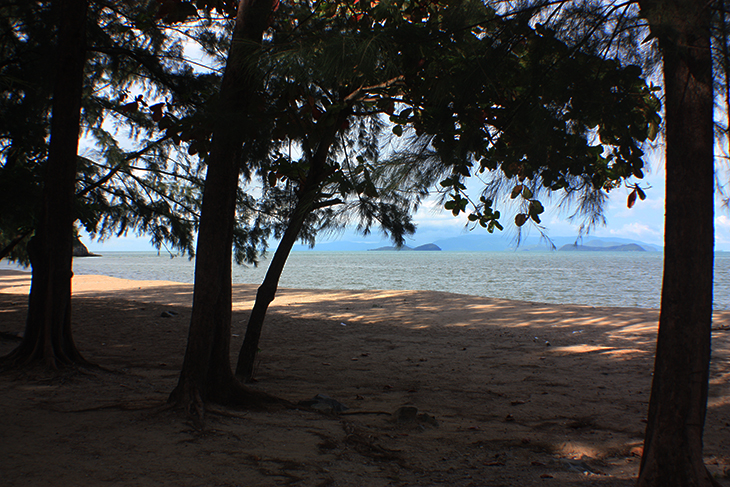 I haven't put more because this is my second visit, and you can find some extras at the bottom of this article.
After a wander down the beach … and back … I tried all the little side roads after exiting the generating station. Some went nowhere, some went somewhere private, but a few led to shipyards and wharves with fishing boats.
This place I found after upsetting a nice man who was fitting some power cables and was trying to pull them to the top of the pole. But couldn't. Because I'd parked on them. Oops. He thought it was funny…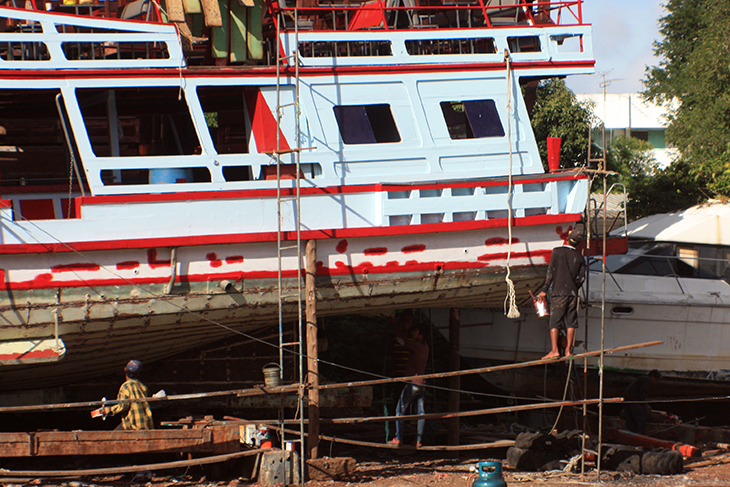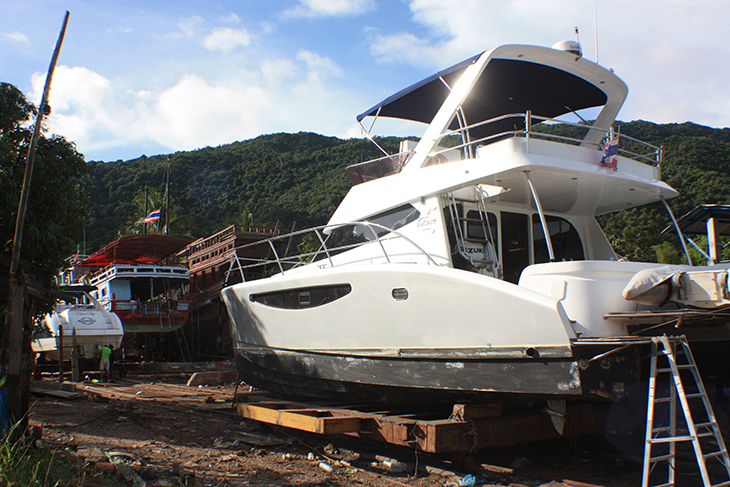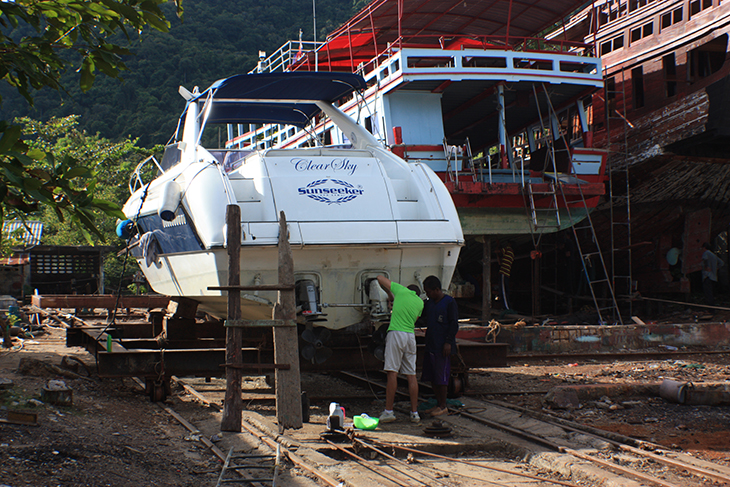 As you can see, they were fixing just about anything that would float.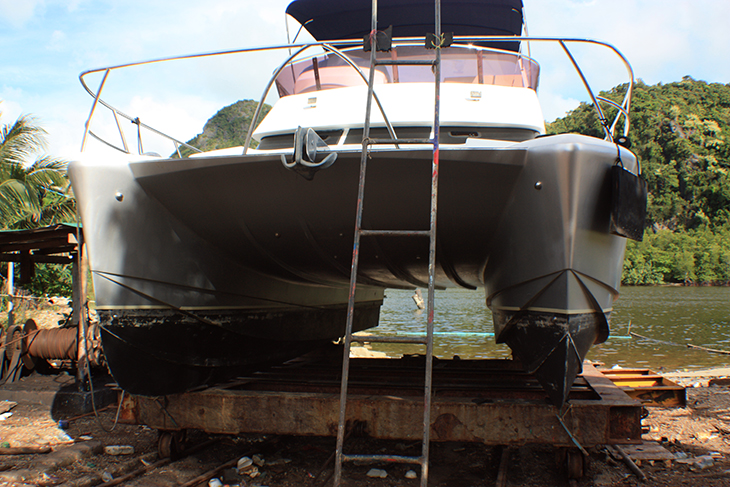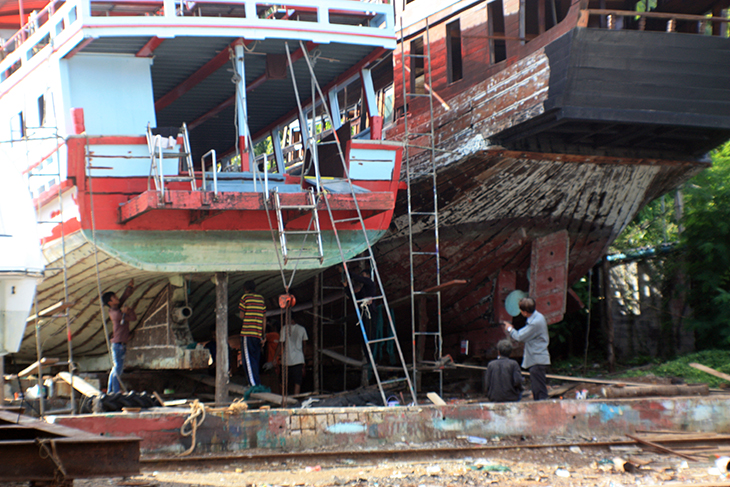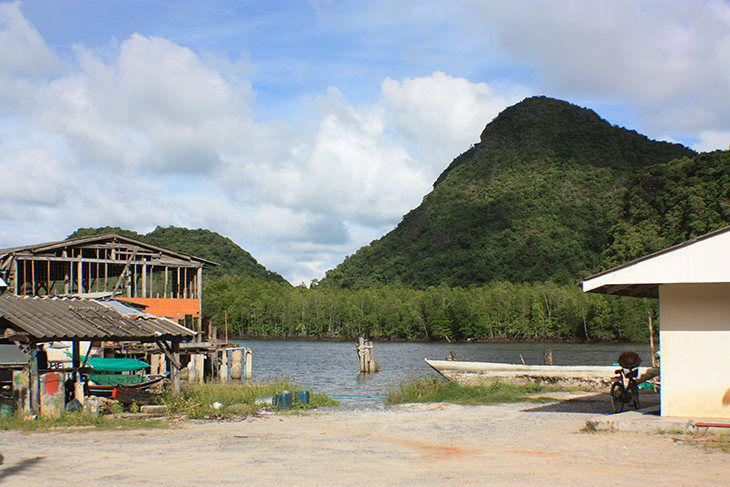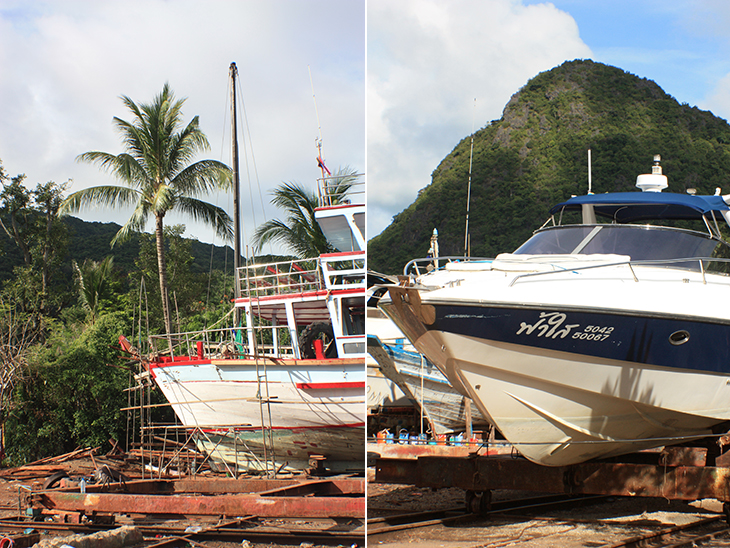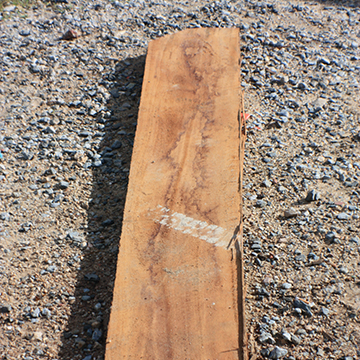 Walking the plank led to Oops #2. Walking while looking through the camera viewfinder meant I hadn't spotted a low-hanging power cable that tried to cut-off my head!
And so to the next little road. This was a well-organized fishing port, and I'm quite sure I wasn't supposed to be in there, but it seemed to me trespassing was positively encouraged…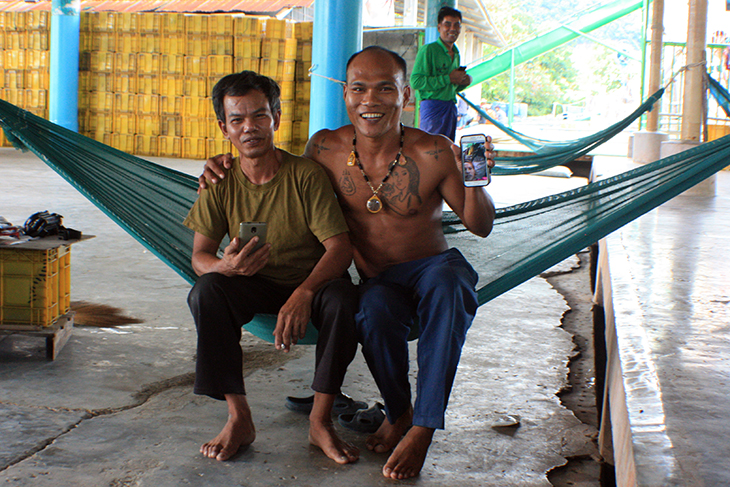 Here's yet more fishing boats, in various states of preparedness for, well, fishing…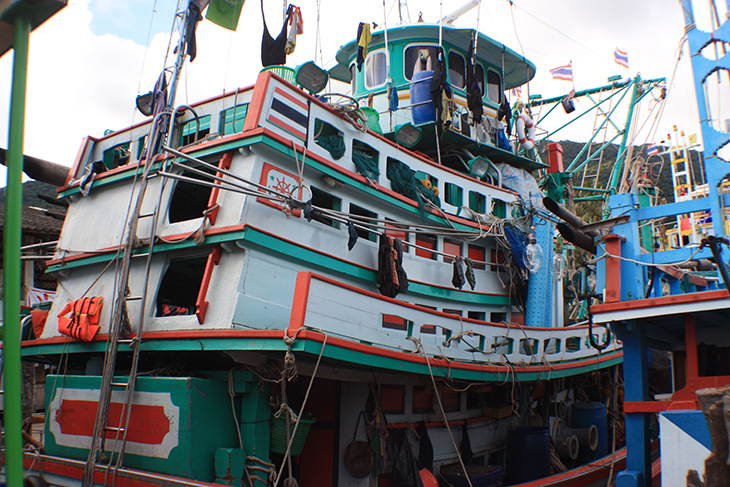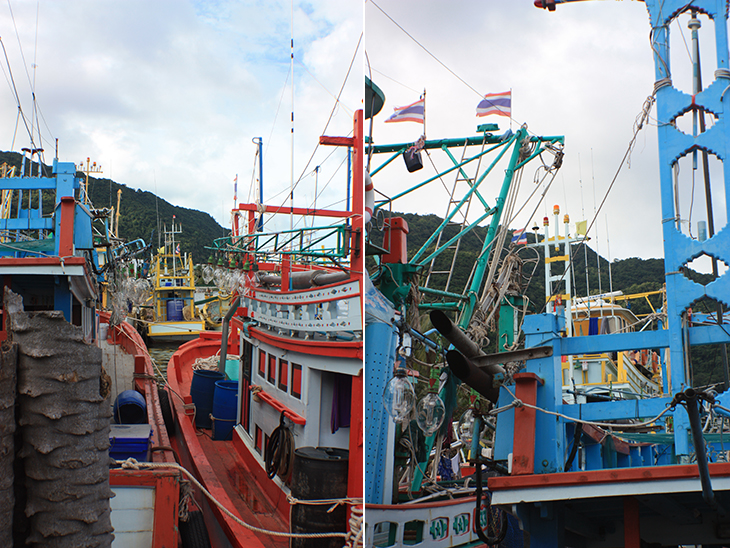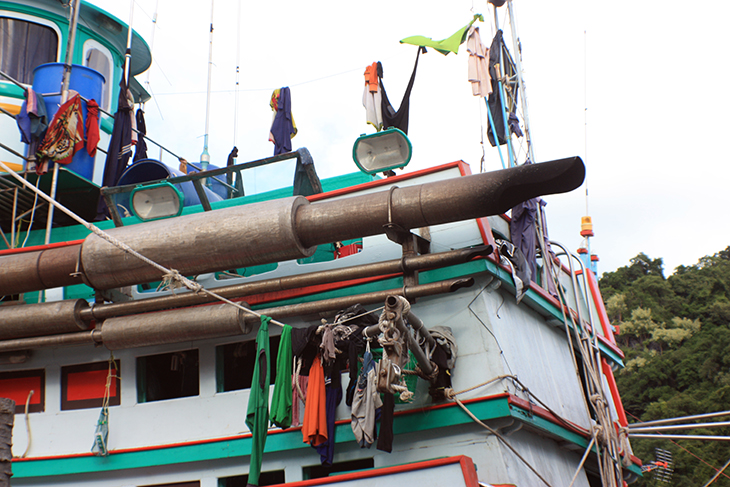 The river, as you've probably guessed from my title is called Khun Nom, and I suspect that's how Khanom got its name. The hill at the estuary is "Khao" in Thai, and so Khao Nom is where the town was built. And if you're wondering about the "Nom" – well – that's the sound babies make while breastfeeding- it also means milk – and if you look at the shape of the well-rounded hill, you might put two and two together.

Thus ended my tootle. Skies were darkening, and by the time I arrived home rain had started, which continued off and on throughout the night. So far today it's sunny again. Where to next?