…The Great Northern Road Trip 2020 : Hotels (2)
The story starts HERE.
Seaside, Hua Hin…
As I mentioned yesterday, this is not where I'd planned to stay, but it was fine. Nothing special, but adequate.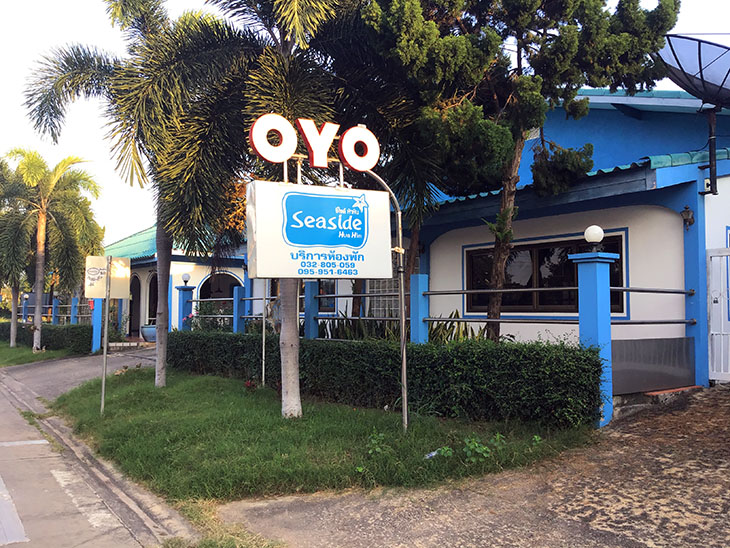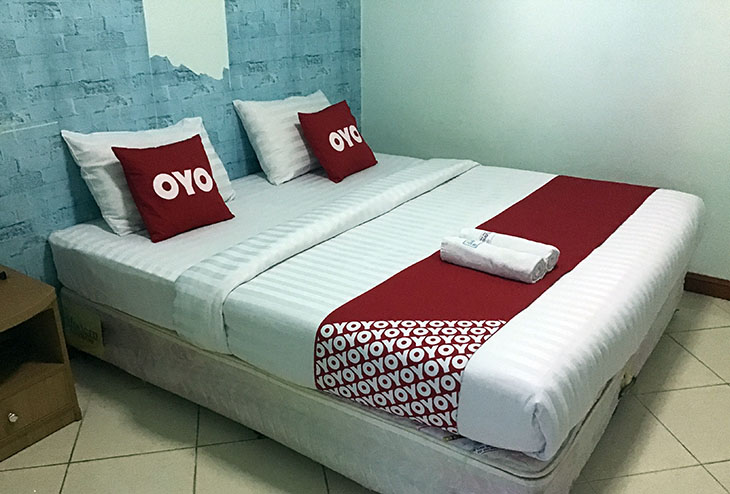 And, as always, location is important. The Seaside is in a very nice area at the southern end of Hua Hin. At one end of the small road is the beach, and at the other is Khao Tao Lake. There's plenty of good restaurants in the vicinity. The price was reasonable, so for a one night, or short stay, it's just fine. The WiFi was a bit spotty, but it worked.
There was a free breakfast included, but I was on the road early and missed it.
Blue House, Ang Thong…
I enjoyed this place. It was clean and airy – oh, and blue…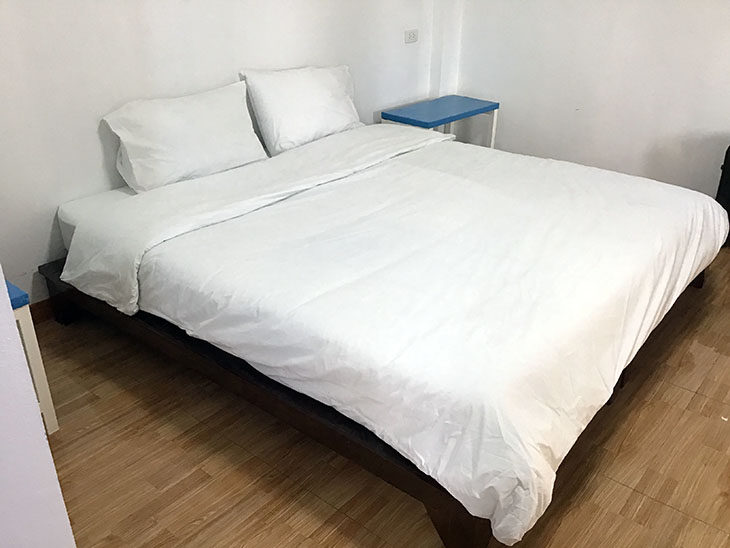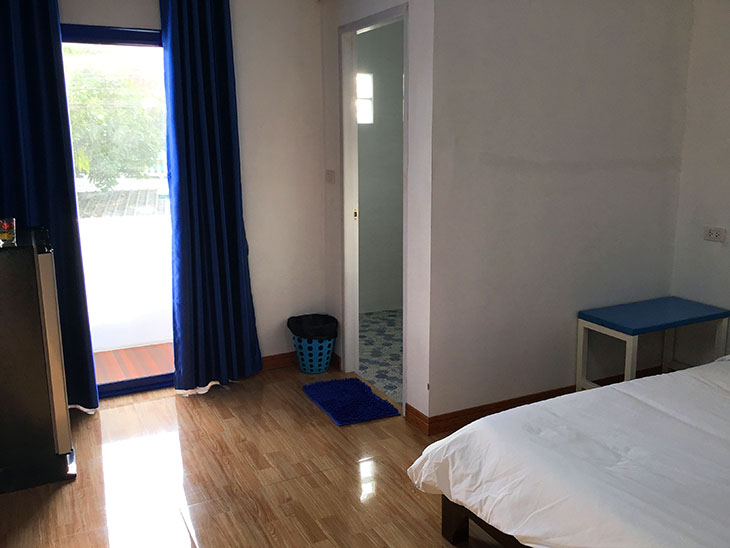 I had to drive to find an evening meal, but I think that was because of the number of restaurants that were closed due to Covid.
The owners were friendly, and the price was very reasonable. WiFi was good. Again, good for a short stay. And again, I missed the free breakfast.
A small negative comment is that there were no coffee/tea-making facilities, but on a long trip, I bring my own. Actually, I never use hotel kettles anyways. If you don't know why, you should read this, and never use one again!
Pingview Villa Resort, Tak…
I had a problem finding this place, as the only sign on the road made it look like a restaurant, and the resort isn't visible from there. I suspect food is their main business as the riverside restaurant is huge. The parking lot was full when I went to eat, and almost empty by the time I went to bed.
The restaurant was a good feature, as I hate to have to go out again after a long day of driving and touring. Since I stayed here two nights, I really appreciated the good food and the good view. Plus, the waitress was cute and the beer was cold. Note my priorities.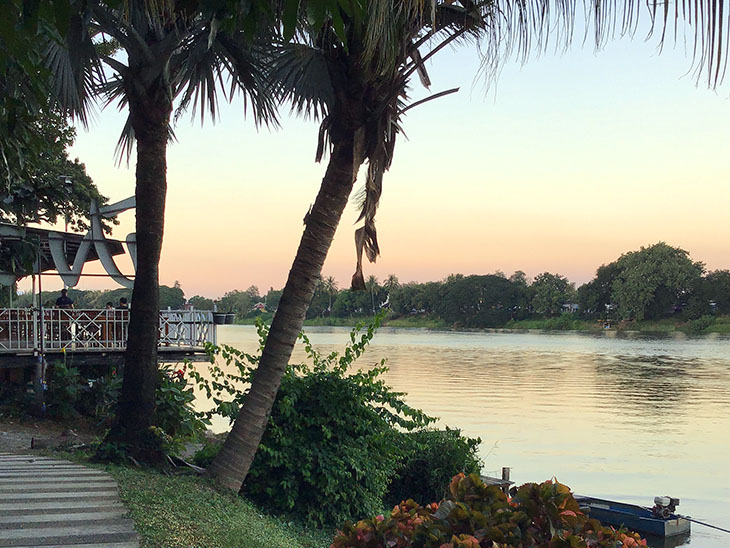 The rooms were okay too, although I was expecting a river view and didn't get one. No big deal. The river was only a short walk. WiFi worked.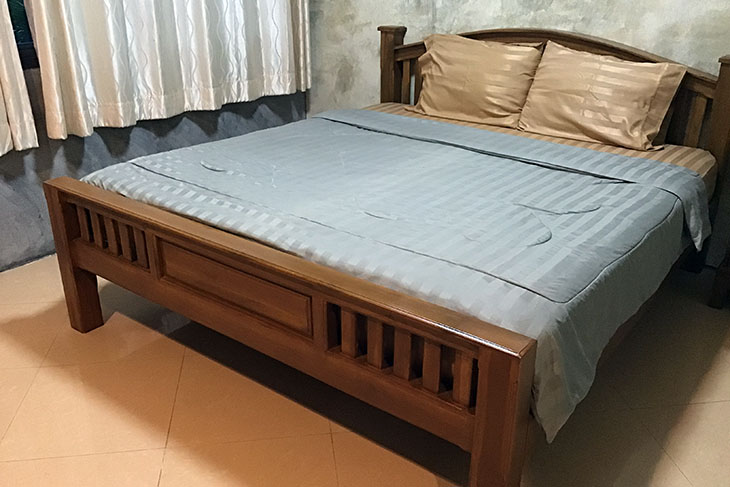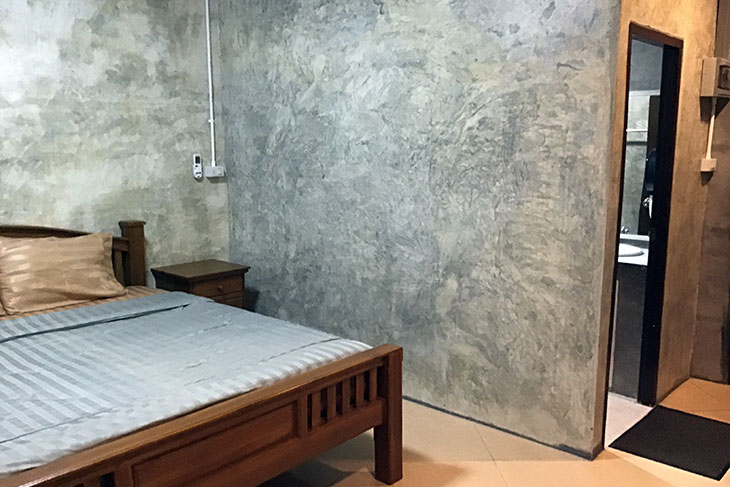 I could have stayed here on my return journey, but decided to try somewhere else, which actually turned out to be better. I'll come to that later.
Tamarind Grand Resort, Mae Sariang…
Nothing "Grand" about this place. Very basic. Small room. Old bed. Old TV – not that I would have used it anyways. WiFi worked if the wind was in the right direction.
I had half of this mini bungalow…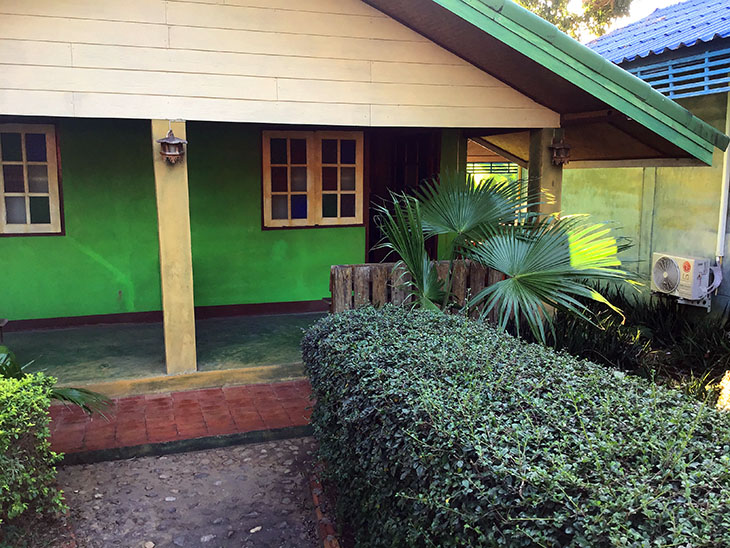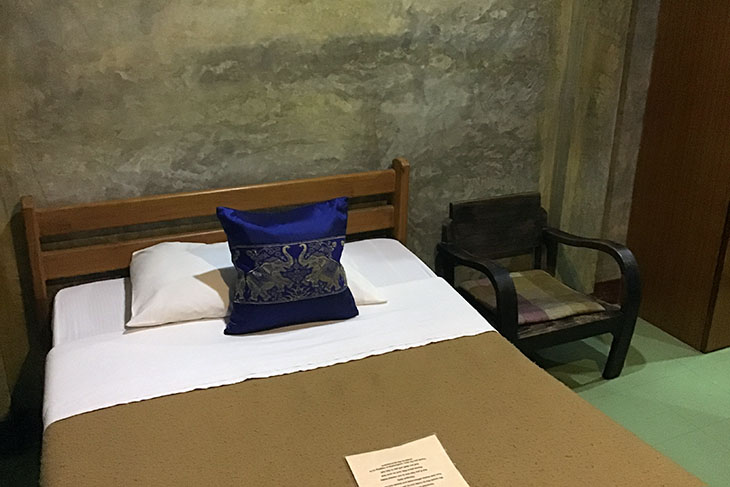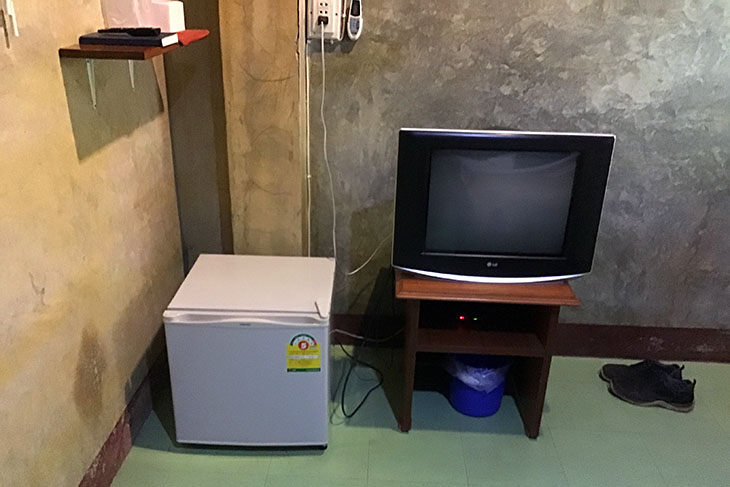 The breakfast was decent and the restaurant had a nice view, but it didn't really make up for sleeping in a dingy concrete box.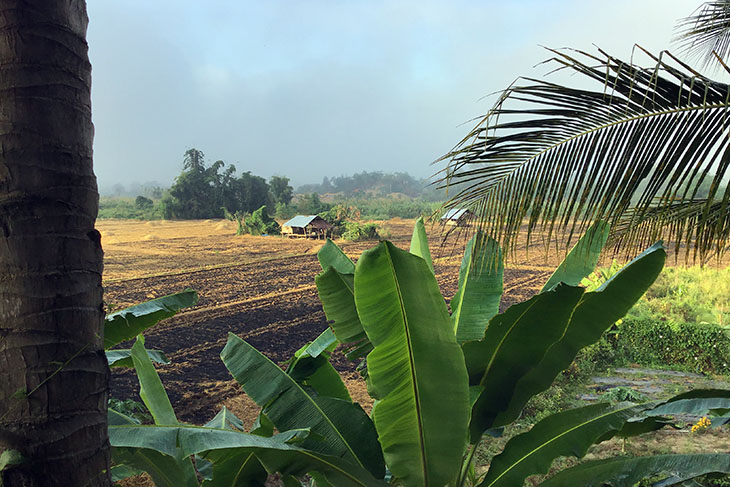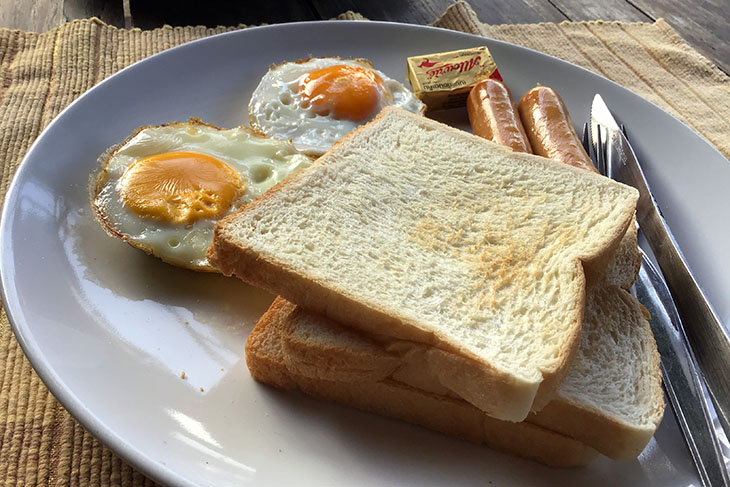 Boondee House, Mae Hong Son…
Khun Boondee, the owner, couldn't have been nicer. Every new arrival is given two sheets of paper with hand-drawn maps, along with a lengthy explanation of what to visit, where to find it, and where to eat. One map for city places, and one for tourist spots out of town. Okay, I didn't need them. I'd done my homework, but I thought it was a nice gesture. He also conducts a personal tour of your room and the rest of the hotel, and will even park your car if you wish. I didn't wish. No one drives my car but me!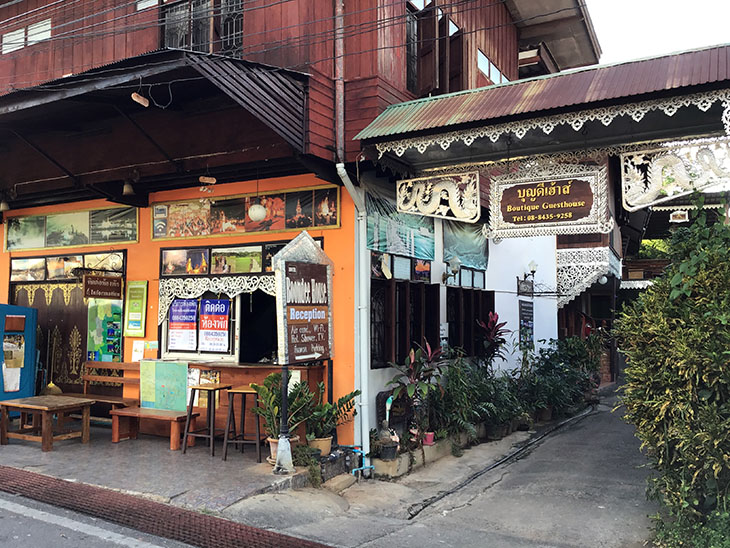 On the upper floor, which is where most of the rooms are located, there's a communal sitting and eating area. Food and drink are always available free of charge, and it's a good way to meet fellow travellers.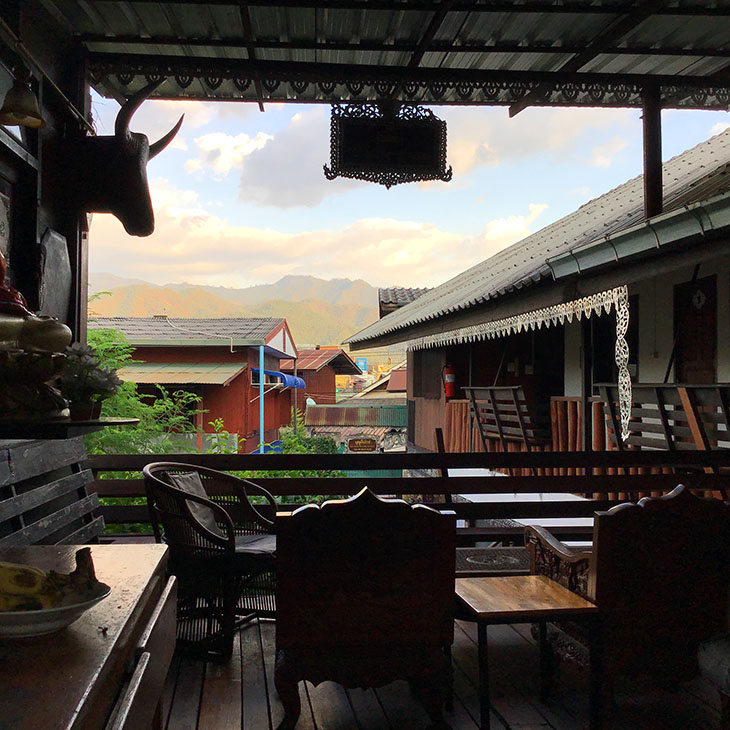 I'm sure I took photos of all the rooms I'd stayed in, but this one I can't find. Oh well, I only took 1237 in total so it's not surprising! They'll turn up. Anyways, it was pleasant, it had everything I needed, but suddenly – after the guided tour – I realized I hadn't seen the bathroom. The door at the back of the room led onto a small balcony. Only after looking more carefully did I notice there was another room off to the right side of the balcony. Yes, the bathroom.
A bit bizarre, but at most times of the day it didn't matter. However; for the regular Nocturnal Urination Session, better known as P@3, it was downright unpleasant. Wandering outside half naked at 3am when the temperature is a balmy 13degC was not fun. And I stayed there two nights!
That aside, I would definitely recommend this place.
More hotel stories coming tomorrow.