Cha-am, Phetchaburi to Home.
Go away. Nothing to see here. Move along.
On Day 4 I left Cha-Am and drove home. Seven hours of boredom punctuated by a short break to put liquid in Bert and to remove liquid from me. End of.
Unless of course you might be tempted to stay at the…
Eurasia Cha-Am Lagoon Resort. 12.84939, 100.00520
Don't.
My stay didn't start well due to the fact I couldn't find reception. The place is like a mini housing estate with no signs. I eventually found it in the fourth building I explored. Here, there was a sign. It said "Registration." It seemed like I'd arrived for a golf tournament or a half-marathon. After completing said registration I was handed a key that said B21. I politely enquired where B21 might be, and was helpfully told "Block B." Gee, whoda thought it.
"And where might Block B be?" I enquired. "Over there" the lady said, waving her hand as though shooing away a mosquito. After my fourth attempt I kind-of lost it. "Look lady" I said, "you work here, you know exactly where Block B is. I don't, so how about you explain to me clearly." That didn't help. I'd been sitting on my aspidistra all day, so I figured a little exercise wouldn't be bad idea. And I went off to track down Block B.
Eventually I found B21 and then moved Bert so he was sitting right outside ready for a rapid getaway the next morning…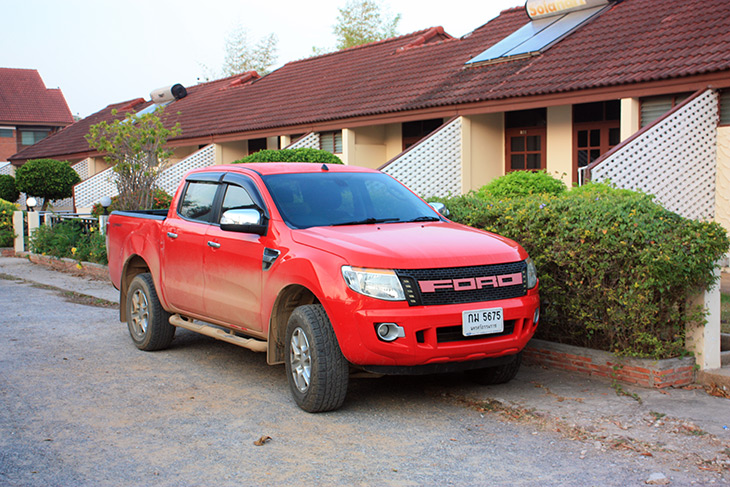 On opening the door to B21 I was mildly horrified. Block B, and as far as I could see the whole resort, had been built about eighty years ago and not touched since. The room had lots of lights. One actually worked. The WiFi didn't. Inexplicably the shower head fell off the wall in the middle of the night. That was noisy. Is the place haunted too?
Dingy is probably the best adjective. Okay, spending a night here wasn't going to kill me, but I'd paid a little more than normal, and expected something a bit special. It wasn't until I arrived home that I wondered "What the hell did I do wrong?"
Well, this is what I found on the Agoda website, and had assumed this is where I was going to stay…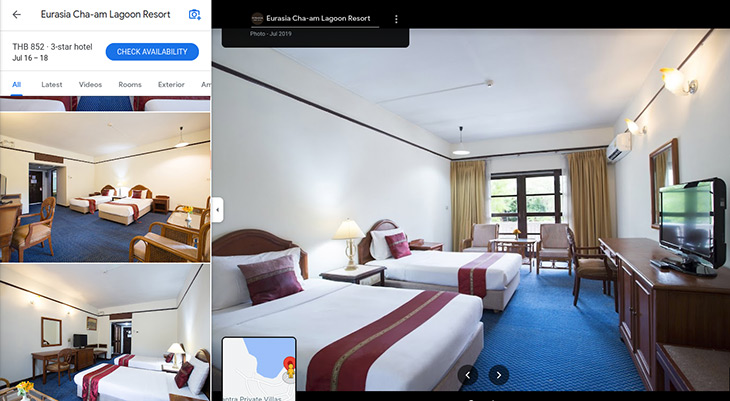 And this is what I found inside B21…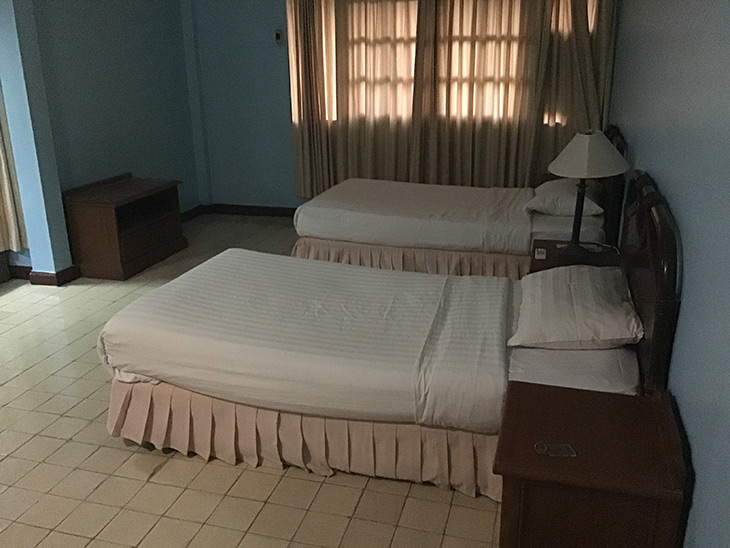 The pool area was quite nice…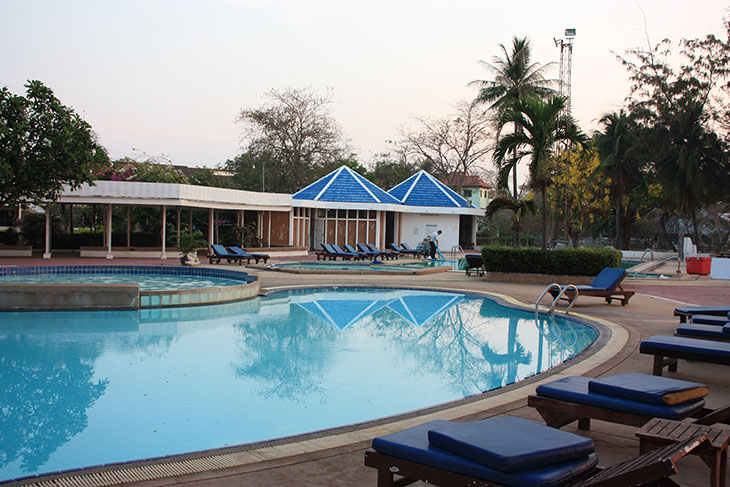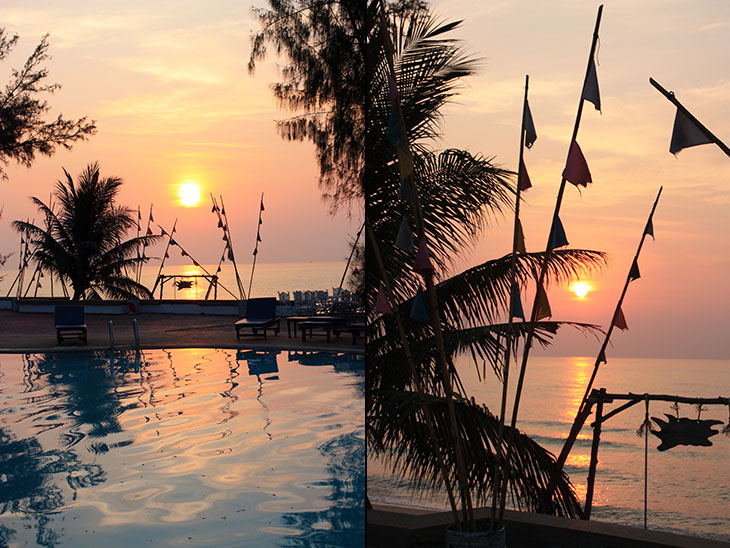 And the beach was okay, although plagued by the inevitable pack of wild dogs…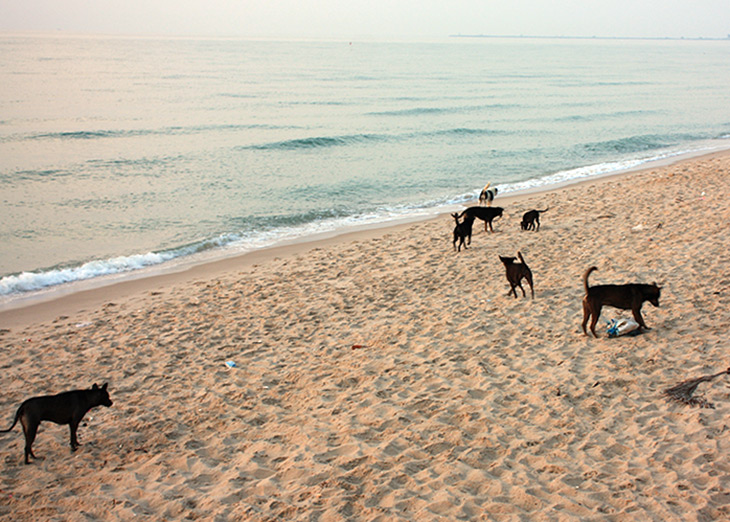 I had dinner alone in the main restaurant while everyone else was treated to some noisy entertainment poolside. The food wasn't bad, and my favorite beverage was suitably ice cold. The free breakfast though wasn't worth quite as much as I'd paid for it. Thoughtfully they'd brewed the coffee when I'd made my reservation a week earlier. Yuk! I think they'd fried the eggs at the same time. They were vaguely edible. I can't tell you what the sausages tasted like because the knife wouldn't cut them. The toast was, well, self-toasted.
Overall, it was a big disappointment. And thus endeth the trip.