…Wats And Umbrellas.
Wat Intharawat:
Not far southwest of the city center is the Lanna Style Wat Intarawat, previously known as Wat Ton Kwen…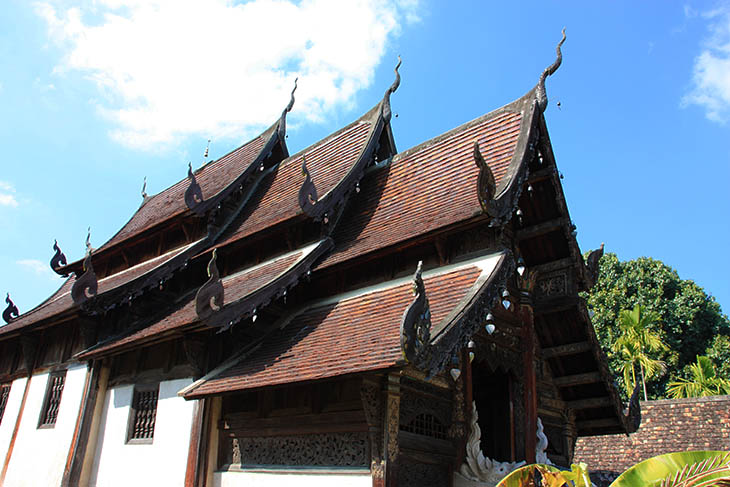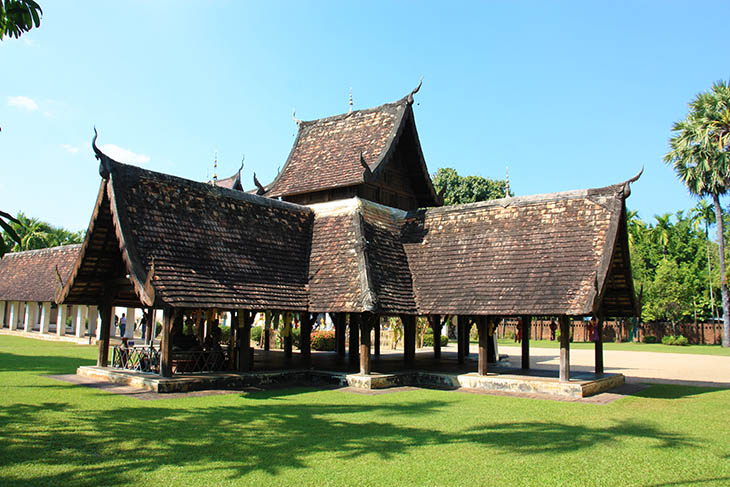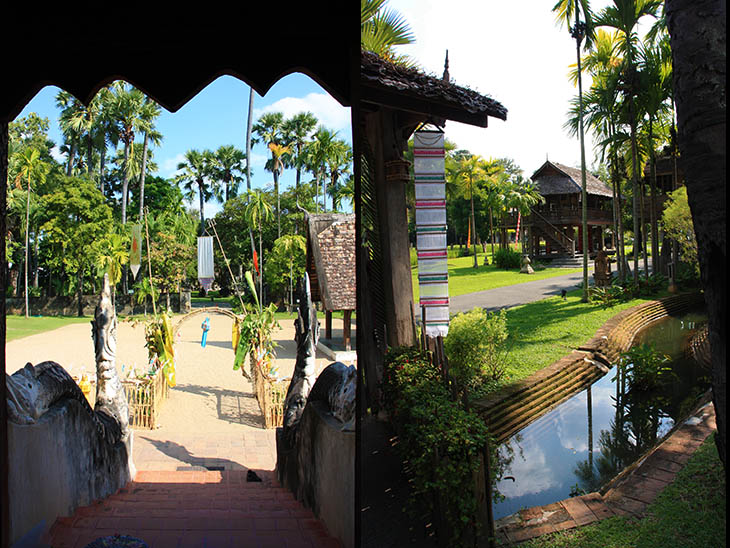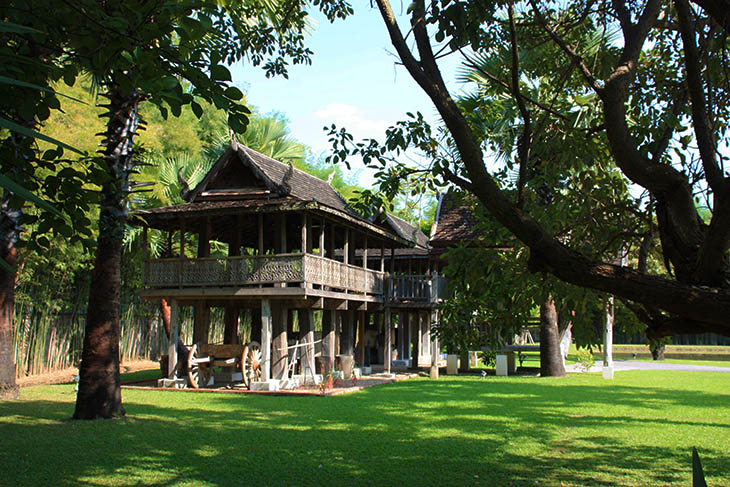 It's one of the few remaining wooden temples, still in its original state, in the province. It was built in 1858, although I think it looks a little older.
As usual, the interior is spectacular…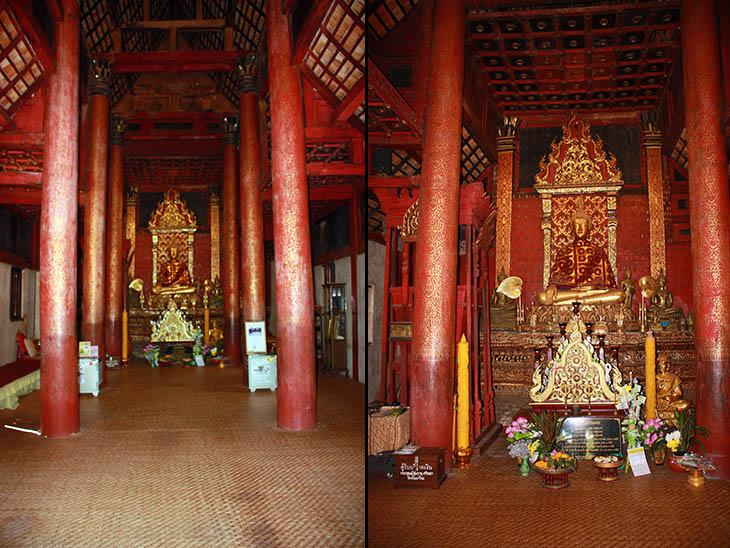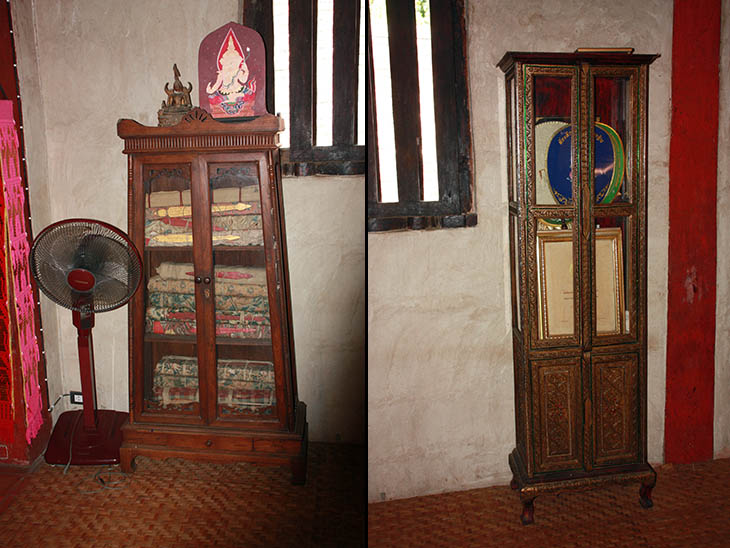 Wat Pa Dara Phirom:
Then, north of the city, in Mae Rim district, is Wat Pa Dara Phirom. Another Lanna Style temple, but way larger than Wat Intharawat…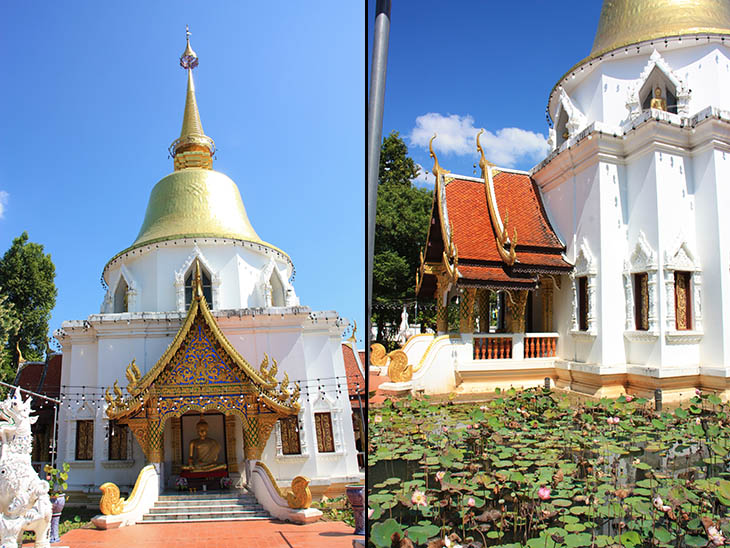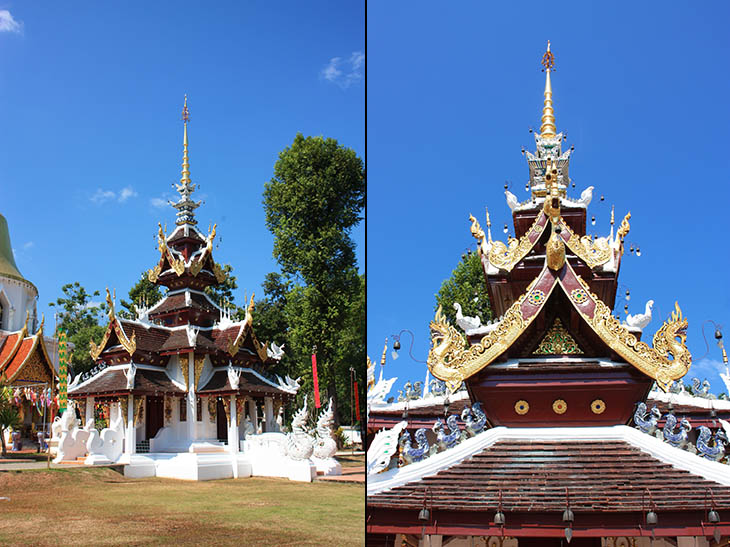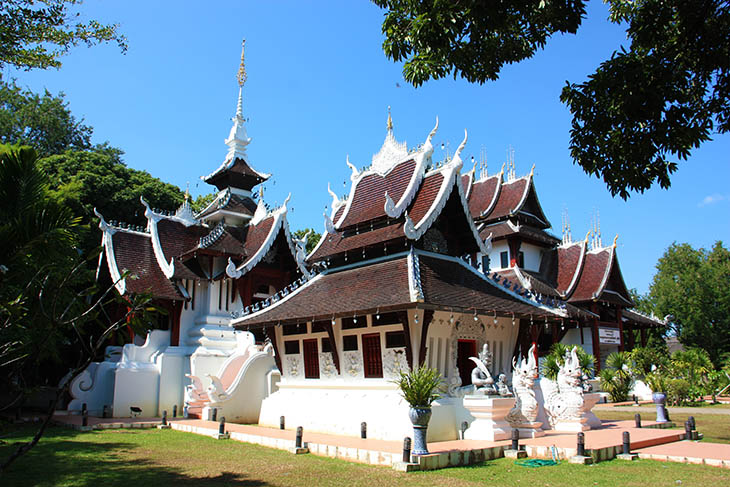 Quite impressive from the air..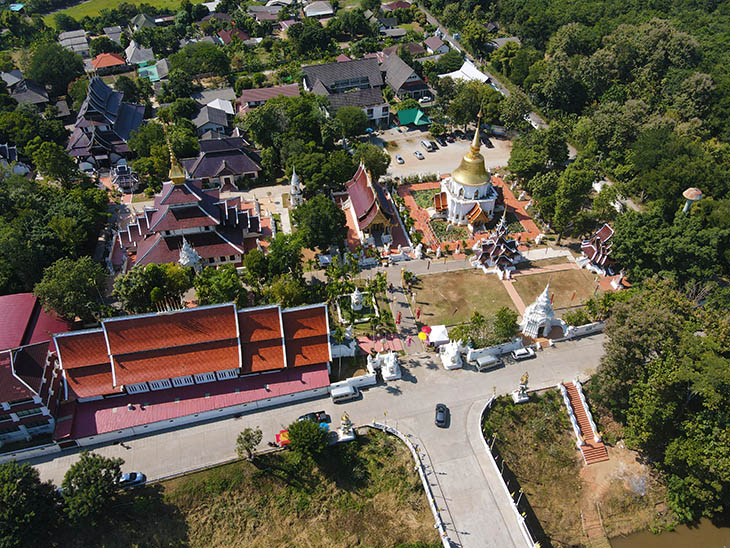 As always in the north, this one has an impressive teak wood interior…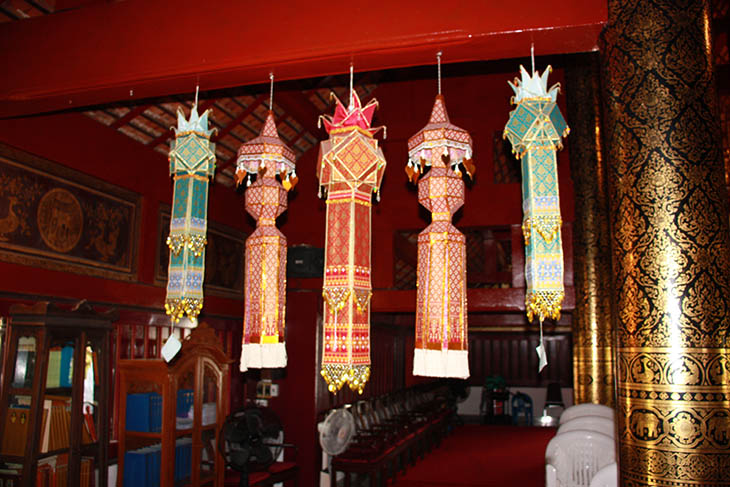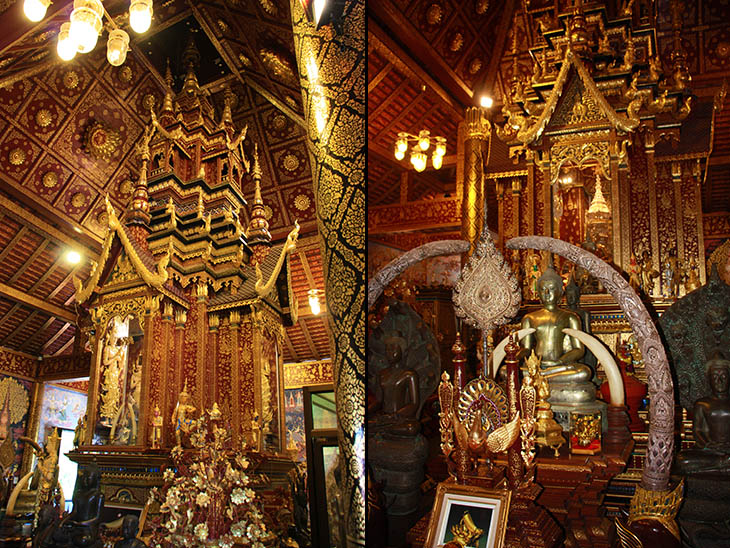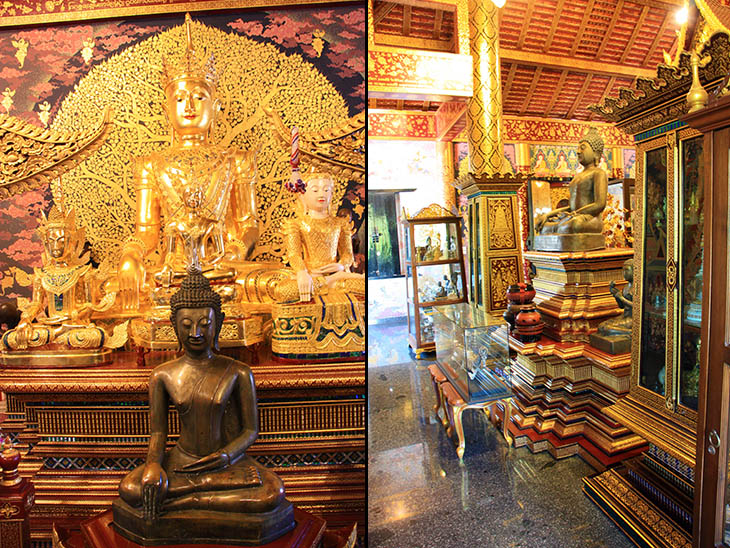 I remember now that most of the odd statues and nik naks were on an upper floor. I wouldn't have known that, but I was accosted by a nun asking if I wanted to go upstairs! That's a first!
Anyways, definitely worth a visit. Unlike…
The Umbrella Factory: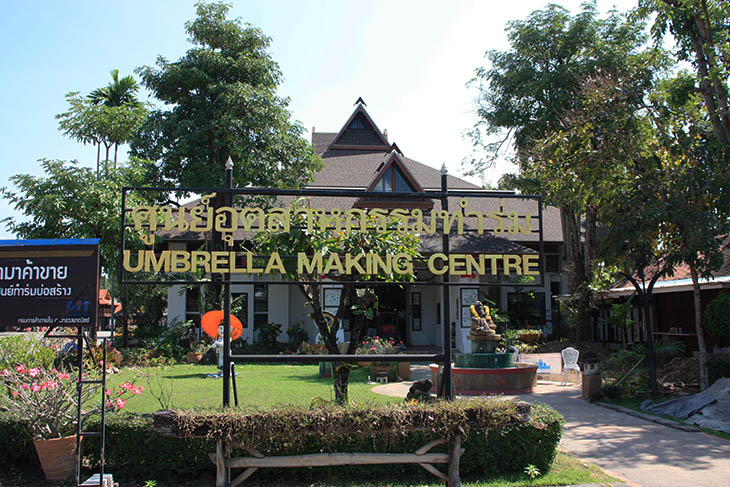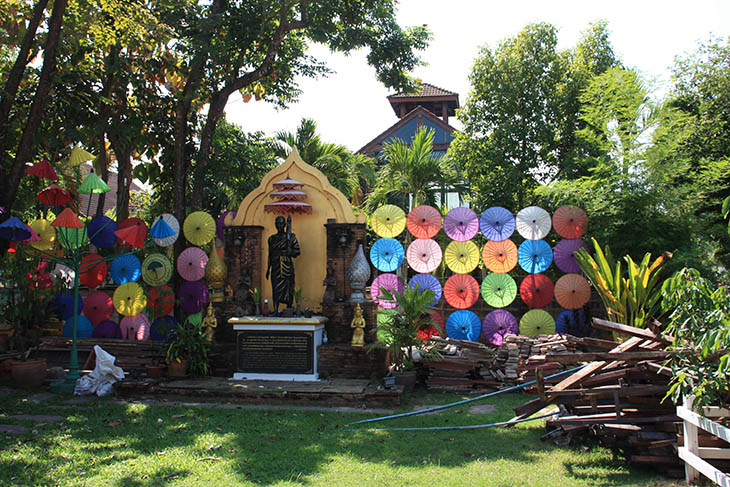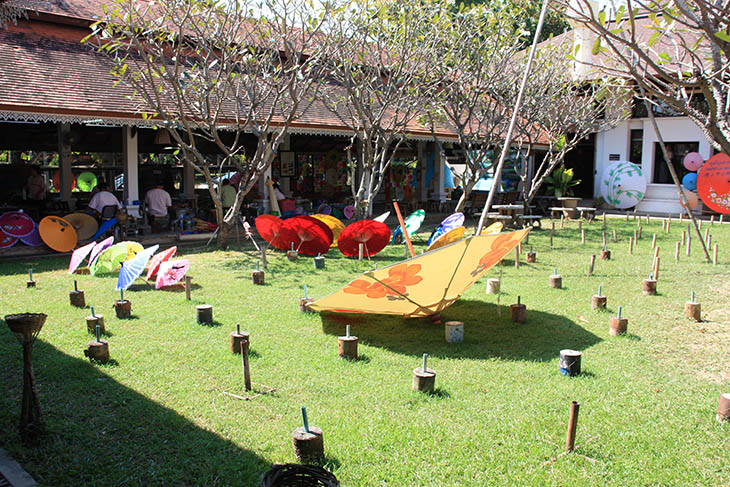 I'm not sure what I expected but I wasn't super-excited by this place. The adjacent store which of course sold umbrellas, but heaps more, was at least twice the size of the "factory." The latter was a few ladies stitting around glueing and painting.
Maybe it's not a guy thing…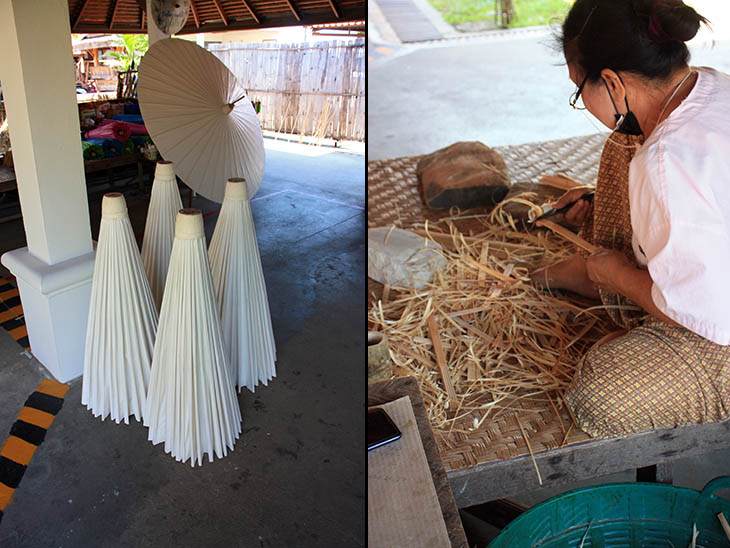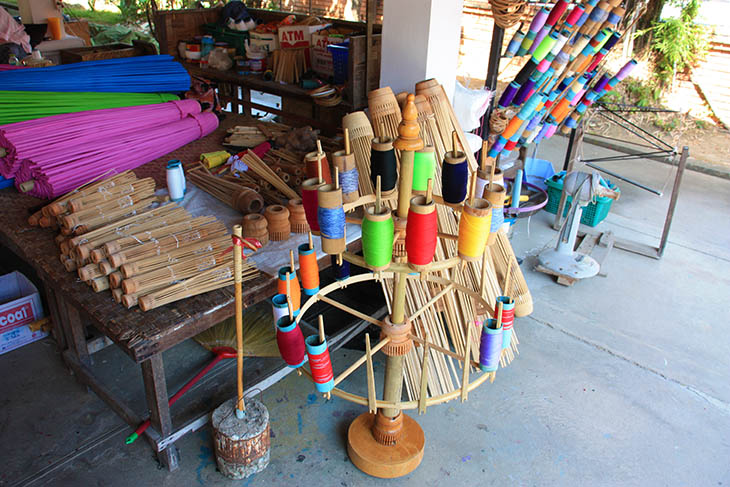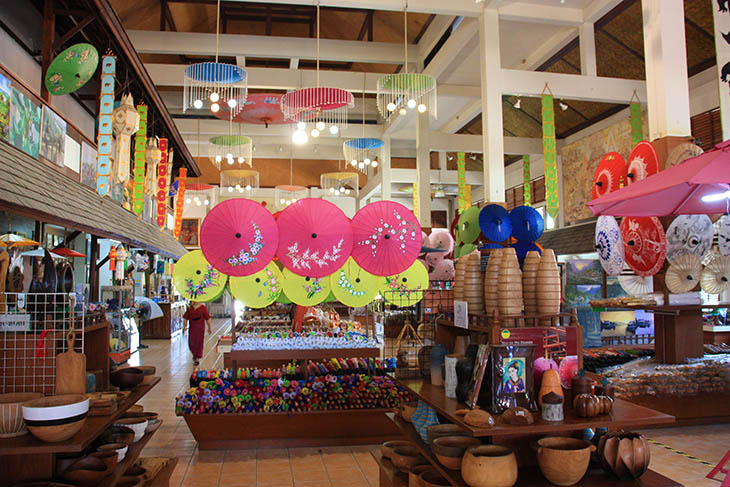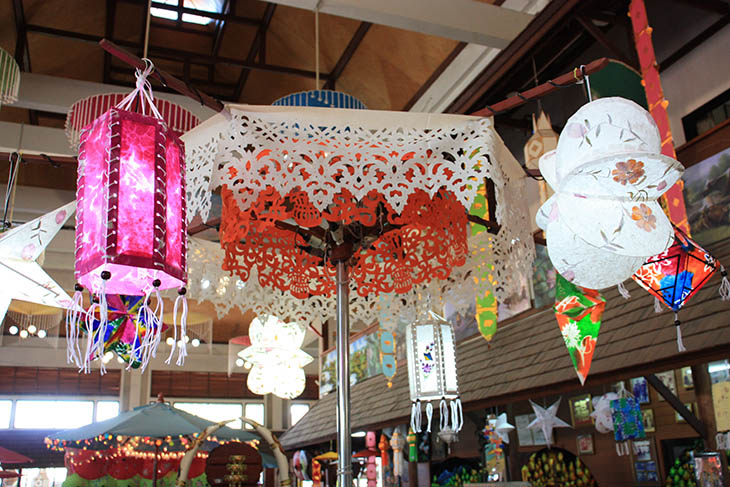 I confess I didn't stay long. Oh, and this was one of three or four in the same area. Zzzzz.