…Masjid Kristal, Kuala Terengganu.
By late morning I had dropped-off my passport and visa application papers at the Royal Thai Consulate in Kota Bharu and had crawled through heavy traffic to Kuala Terengganu, about 160kms southeast.
I had already decided to stay the night, as crawling back to Kota Bharu in the dark didn't appeal.
I know I've been in the area before, but it was at least twenty years ago, and I don't recall going into the city. But then, I don't recall what I had for lunch yesterday.
Anyhoo, my mission for the day was to capture aerial footage at two spectacular mosques. I wasn't sure if I'd have enough to make complete videos, but I sure was going to do my best, as I didn't have plans to return any time soon.
Masjid Kristal, which you might guess means crystal mosque in English, is almost downtown. Google Maps describes it as "Opulent mosque made of steel, glass and crystal … built on manmade island." Seems reasonable…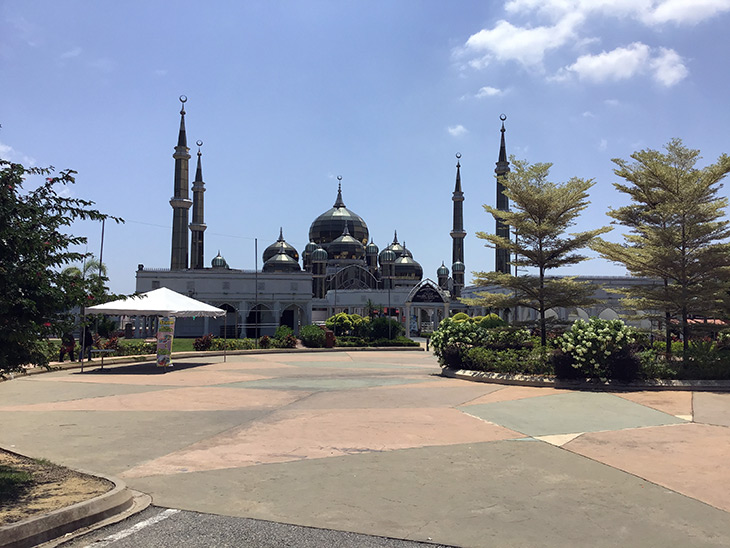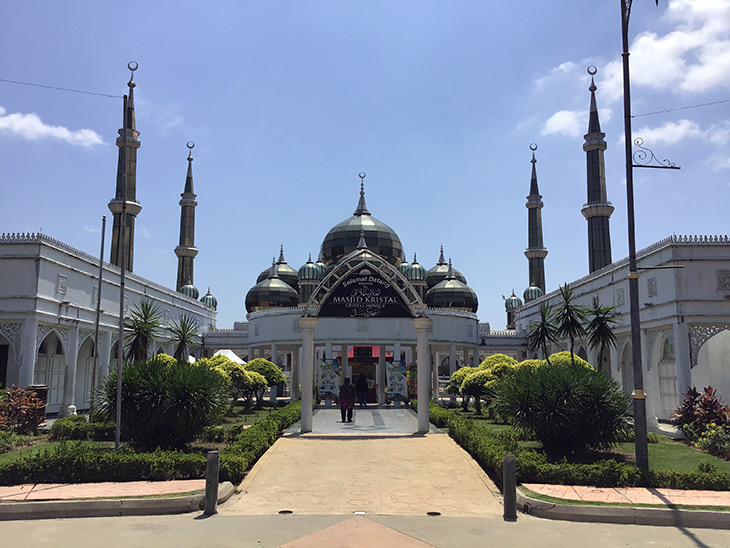 I wandered around for a while, looked at the river views…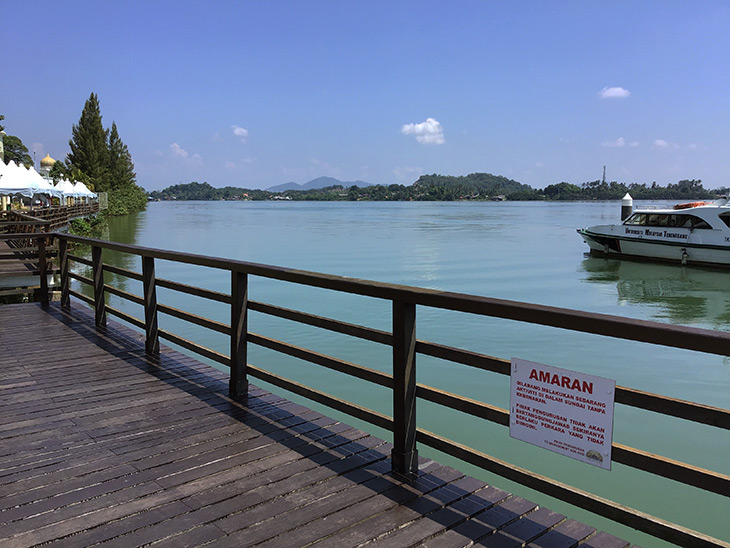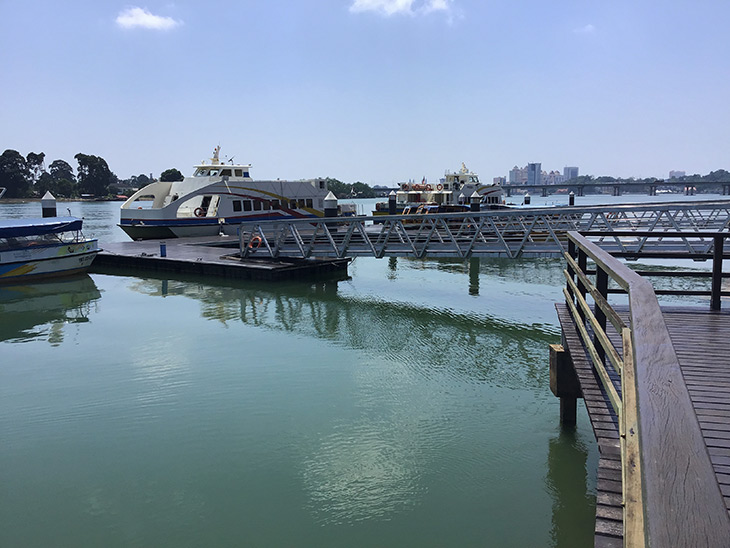 …took some more mosquepix …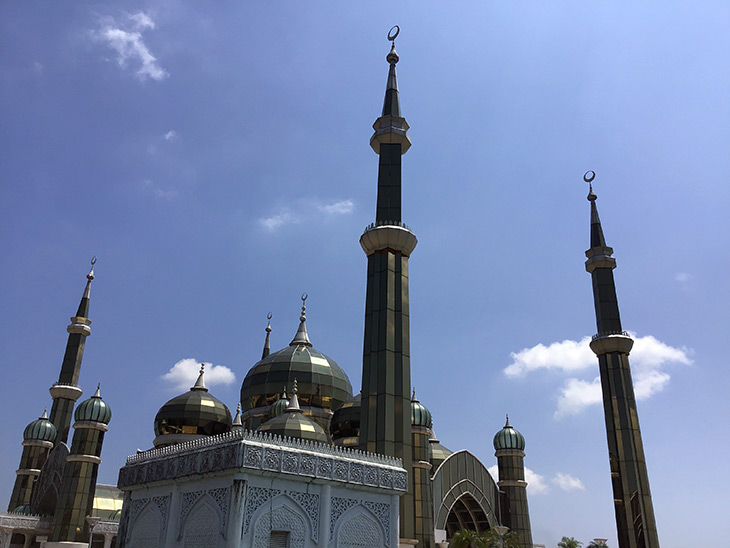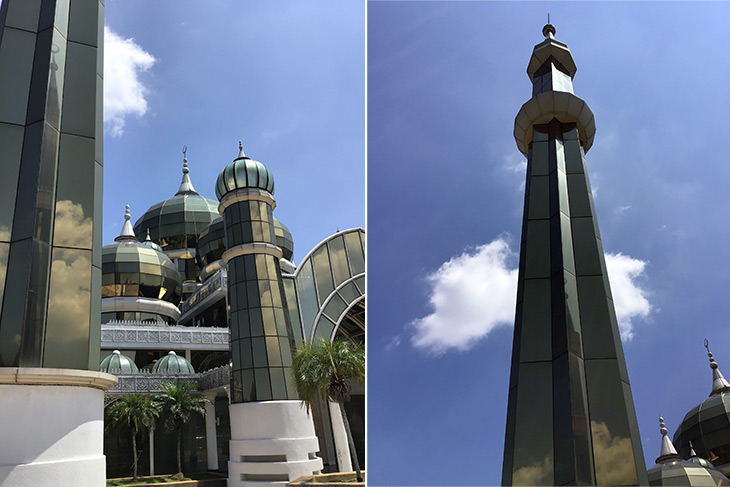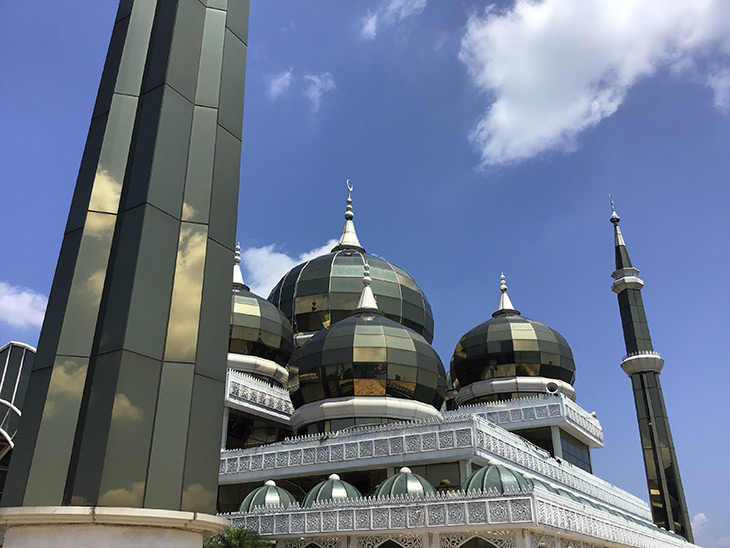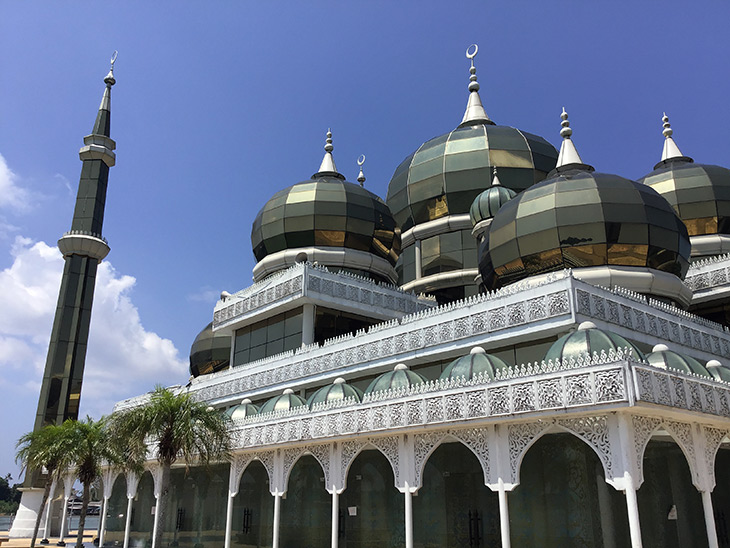 …and then sent Mimi up for a better look. It wasn't until I was standing still with the remote controller in my hand, that I realized how blisteringly hot it was. And if I was overheating, then so was Mimi's battery. Not good.
I took a break, and headed a few kilometers further south to the small town of Kuala Ibai. But I'll come to that part of the story next time.

I'm not sure how many times I went back to Masjid Kristal, but at least twice that day, and once again the next morning to catch the mosque in the early morning sunlight. One trip though was somewhat wasted as I'd hoped to see the mosque floodlit with fancy colored lights. It wasn't. It still looked attractive, but there was no point in asking Mimi to get footage as her camera is quite poor in low light. If I'm honest, it's totally useless. But my iPad worked quite well…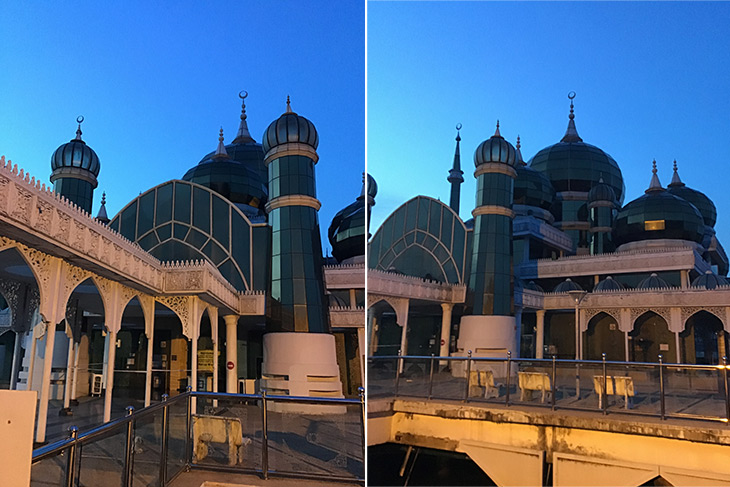 Anyways; with footage cobbled together into some kind of meaningful order, here's the video…


If you like the videos, please Subscribe to the channel.