…The Kota Bharu Road Trip Day 3.
Job 1 for Day 3 was to get the papers for my new visa submitted to the Royal Thai Consulate. (The reasons for which are explained in the first article.) Opening time is 9am, so I was there at 8:50 expecting to see at least a few other applicants. All I saw was aggressive-looking guard dogs, safely locked behind a gate. Strange.
I looked around for a while, and eventually found a notice board, upon which was a notice, announcing that the Consulate was closed. Oh, goodie. My language even took the dogs by surprise.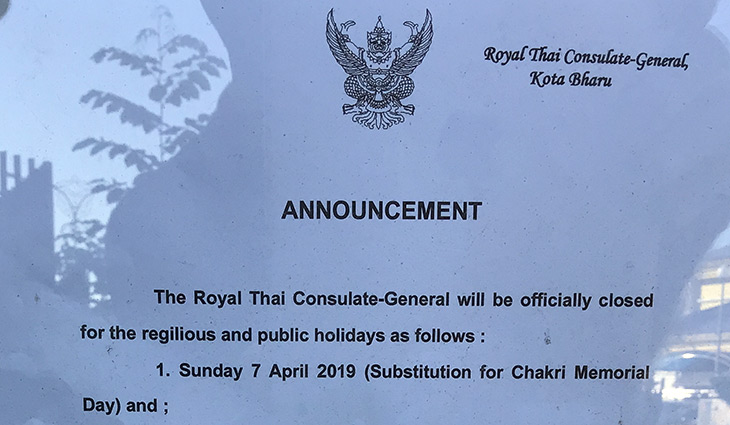 I had carefully checked for public holidays, both Malaysian and Thai, but I didn't take into account so-called "Substitution Days." You see, I was there on a Sunday – which was no problem because the weekend in Kelantan State, is Friday/Saturday. The previous Friday was a public holiday in Thailand, and because the nice people at the consulate were already on holiday because it was the weekend in Kelantan, they decided to take Sunday as a substitution day. Are you following all this? How you can run a country that can't decide what a weekend is, is beyond me. But thankfully, that's not my problem, nor yours.
The upshot of all of this was that I now had a spare day, and I had to rearrange the remaining hotel bookings and the car ferry to get home. Well, that was really no problem as I had a whole day in which to do it! And with that done, it was time for a spot of sightseeing.
Most of the interesting buildings are within a small area close to the Kelantan River. I thought about driving there, but the roads are busy and parking limited. So, I set off on a twenty minute walk. First on the list was the Sultan's palace, or Istana Balai Besar…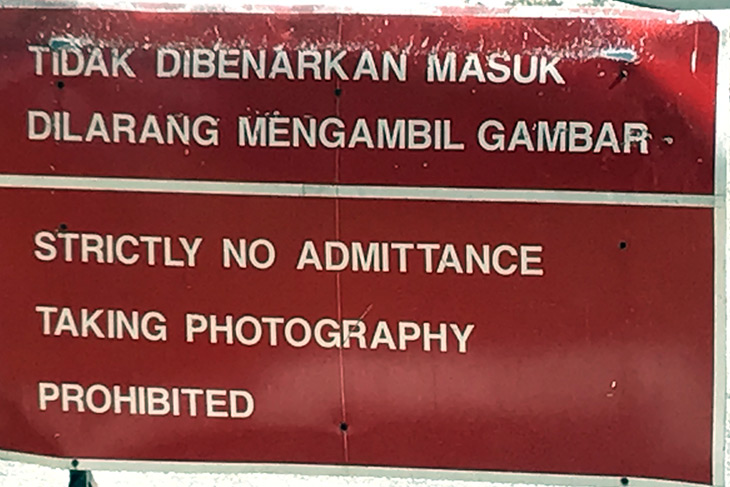 Oops! Oh well, at least I got to see the royal garbage removal!…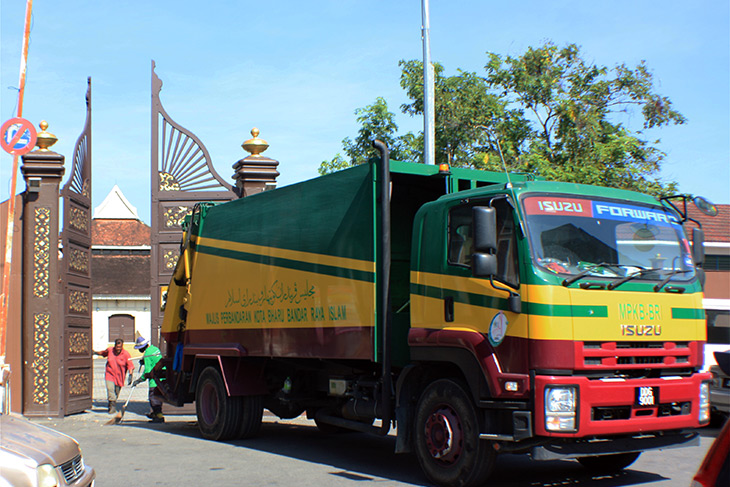 Next to this was a nice covered arcade serving as a food court…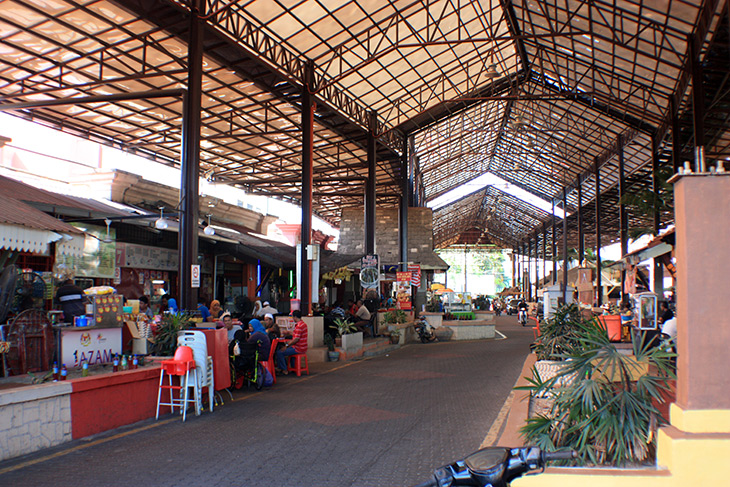 Nothing too exciting though, so I headed over to the Kampung Kraftangan, or handicraft village…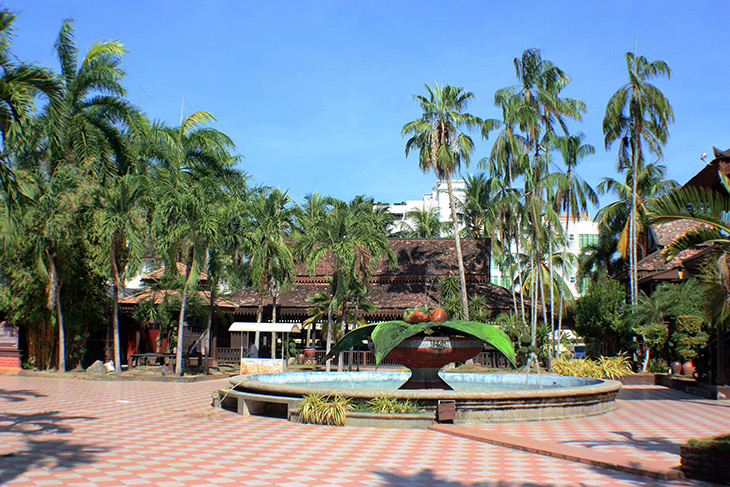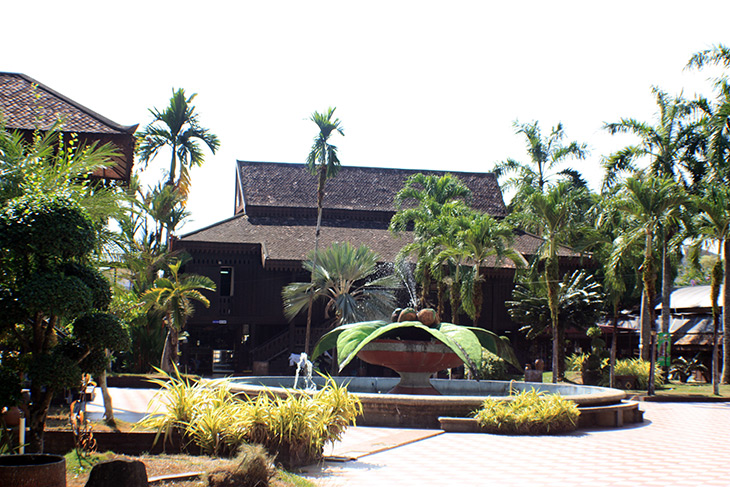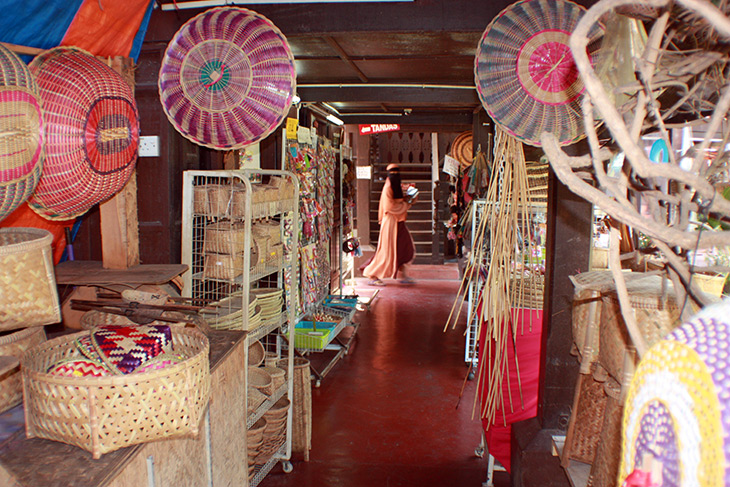 This lady was demonstrating the ancient and noble craft of mobile phone usage…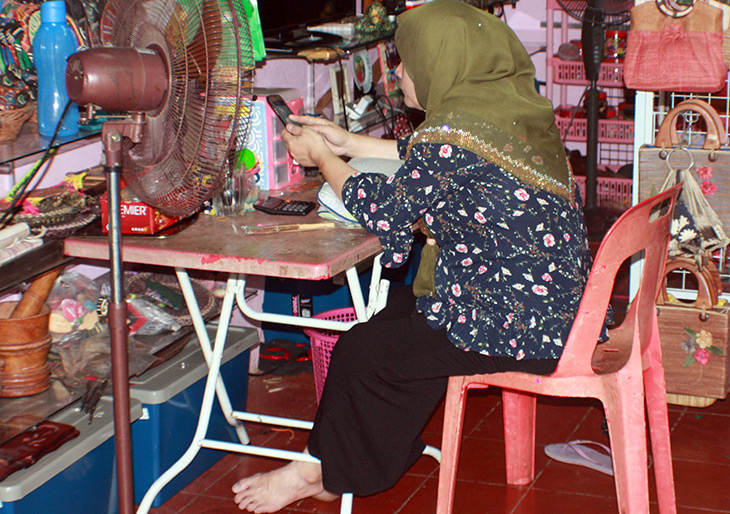 Next up was the royal museum housed in a building known as Batu (Stone) Palace, complete with the Royal Rolls…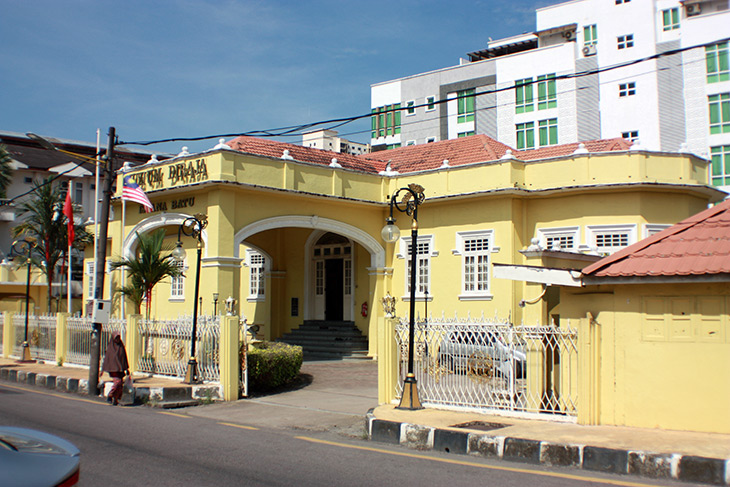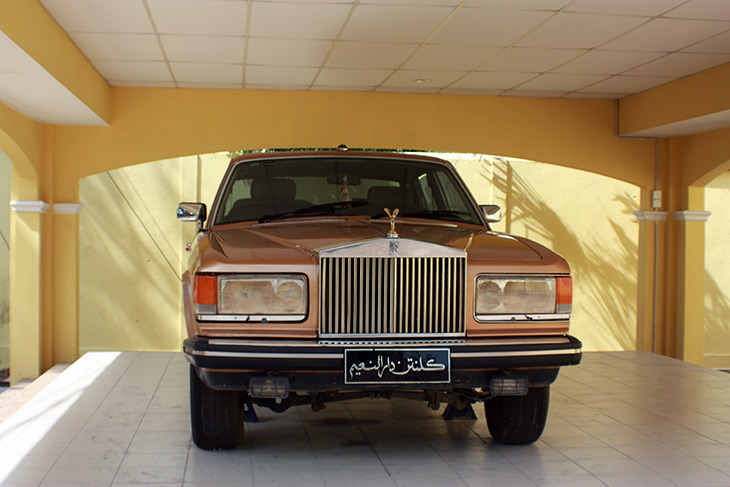 It didn't look too exciting so I didn't go inside.
Close by is yet another palace serving as a small museum – Istana Jahar. Built in 1887, it has served as a royal residence…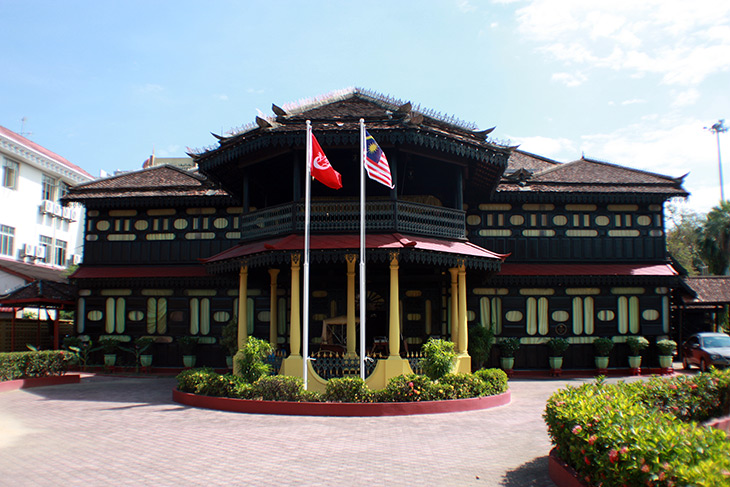 Quite attractive I thought.
Across the street is Padang Merdeka, literally Independence Field, perhaps "Square" would be a better word, although it is neither a field nor square…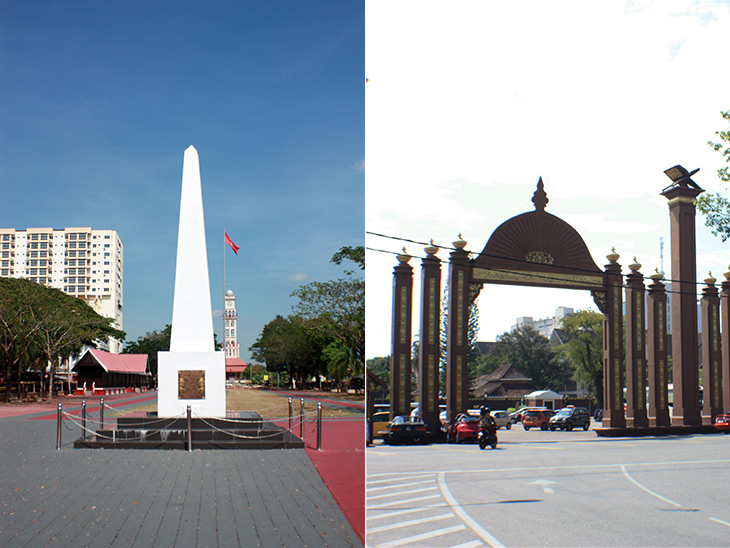 And next to that is yet another museum, Muzium Islam…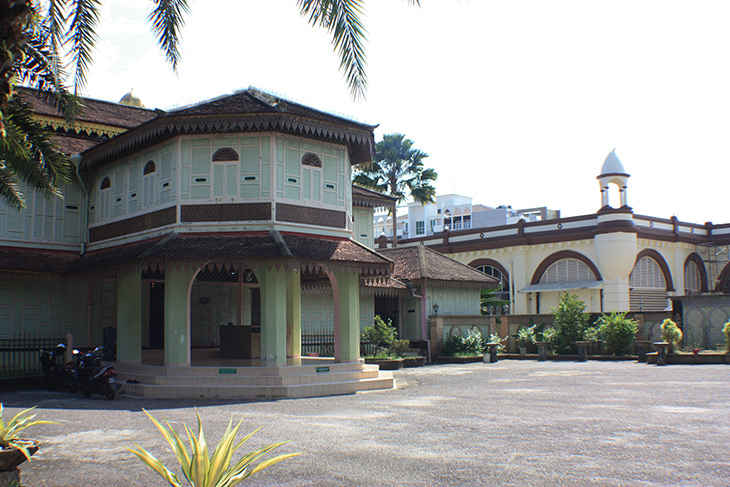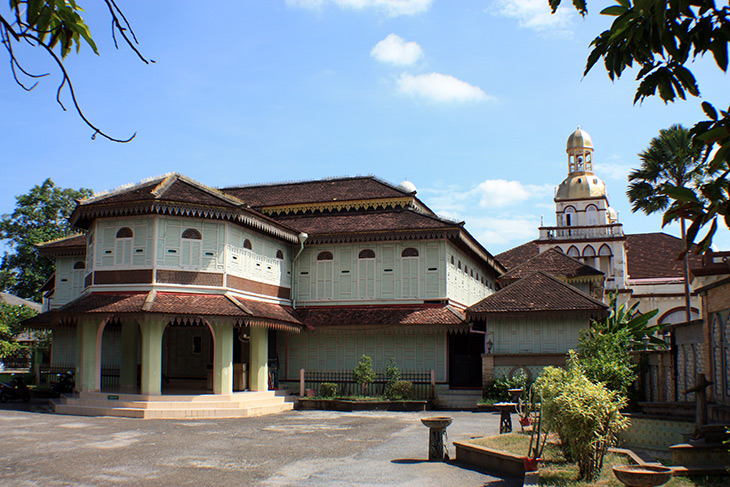 …with the Muhammadi Mosque behind.
This building, known as Bank Kerapu (but no longer a bank) houses a war museum…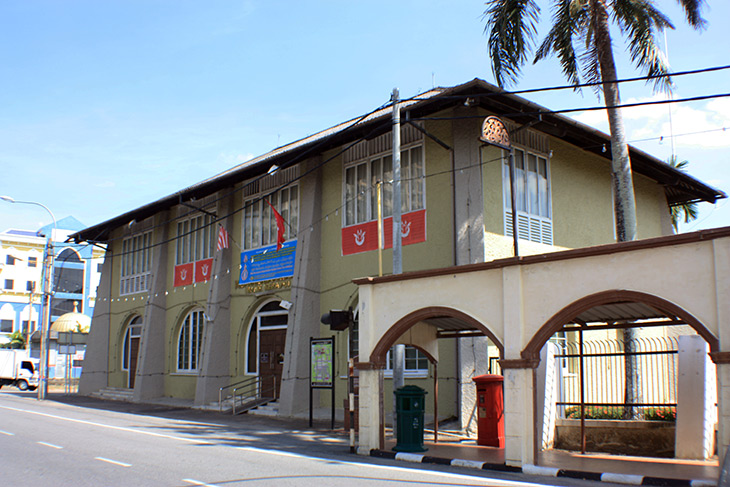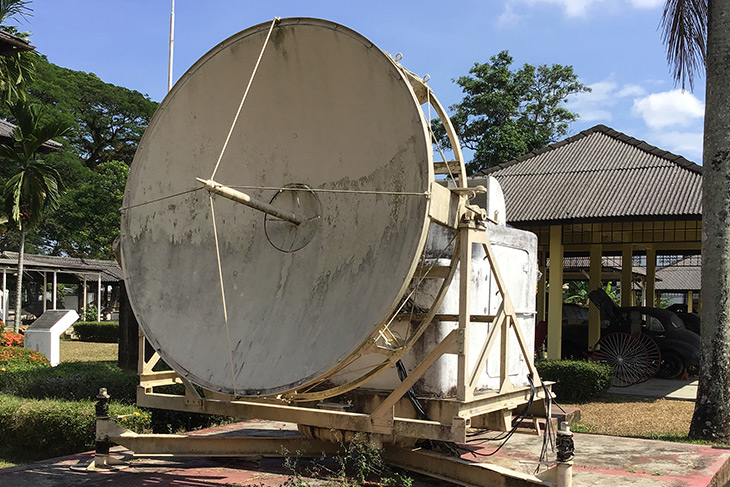 I might have gone in this one, but it was closed!
Which as far as I could tell left only the royal clock tower and the royal jetty…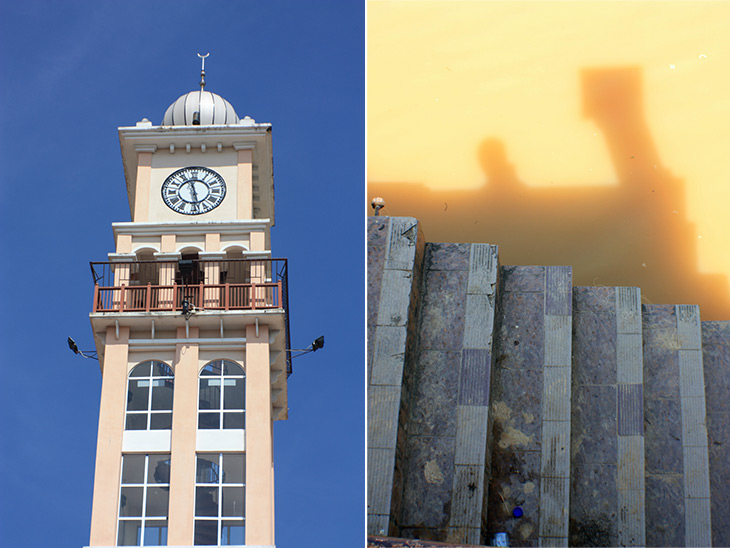 And I'm surprised His Royalness doesn't break his royal neck on the royal steps.

Well, that occupied a morning. Now what? Jump in the car and head out of town, that's what. Story coming soon.