…Little Long Beach.
Last weekend it was time for more Ko Yao R&R. It's a tough life, but someone has to do it.
You may recall that during my last trip, I reported on a place that calls itself "Long Beach." You get to it on a single-lane strip of concrete that becomes a single-lane strip of gravel that becomes concrete again then gravel with potholes… well, you get the idea. And after twenty or so minutes of bouncing along you reach Long Beach that isn't.
But, along the way, you pass a pathway that's wide enough for a bike or a pair of feet, and I made a mental note to find out where the pathway leads. At the time, I couldn't find any name on Google Maps nor Google Earth, but now I see the former calls it "Little Long Beach."
Someone should switch the names. Long Beach isn't long, and Little Long Beach isn't little. In fact it's long and impressive…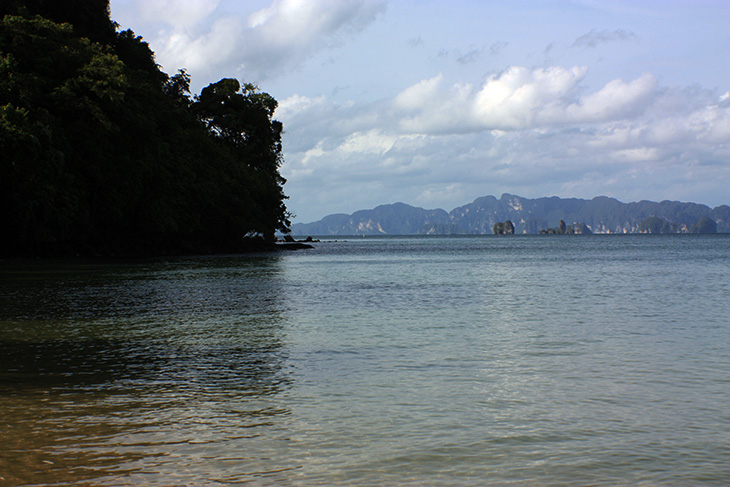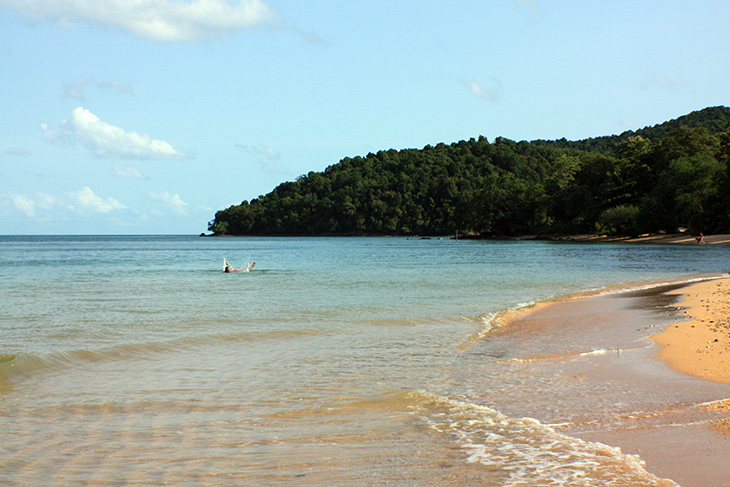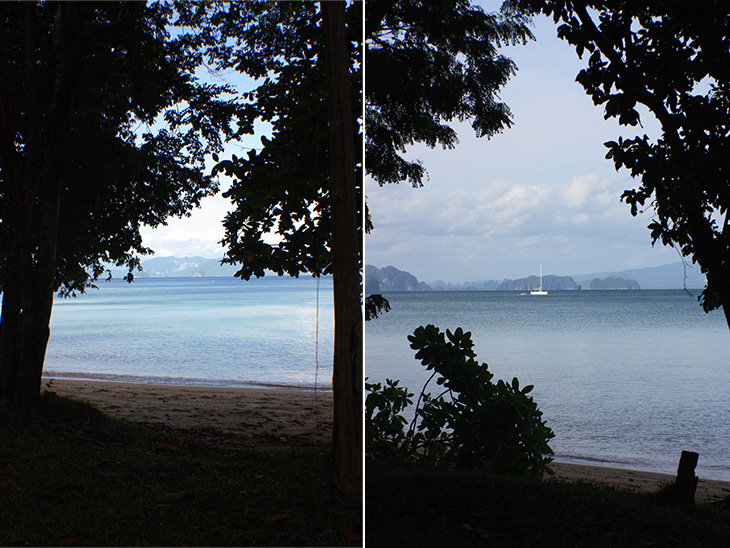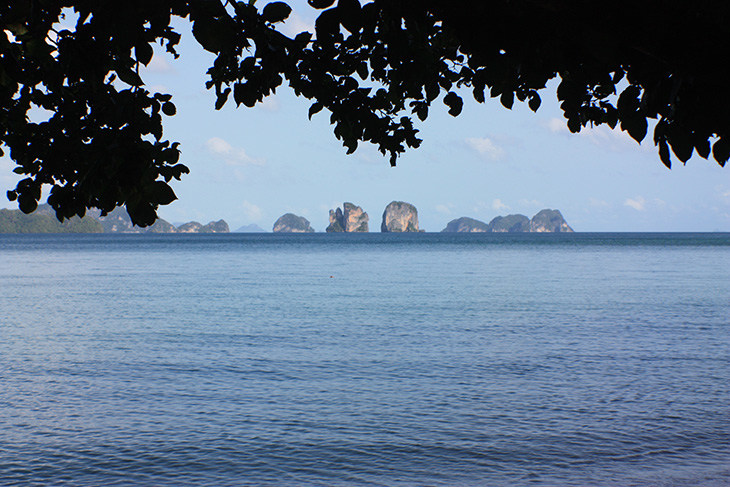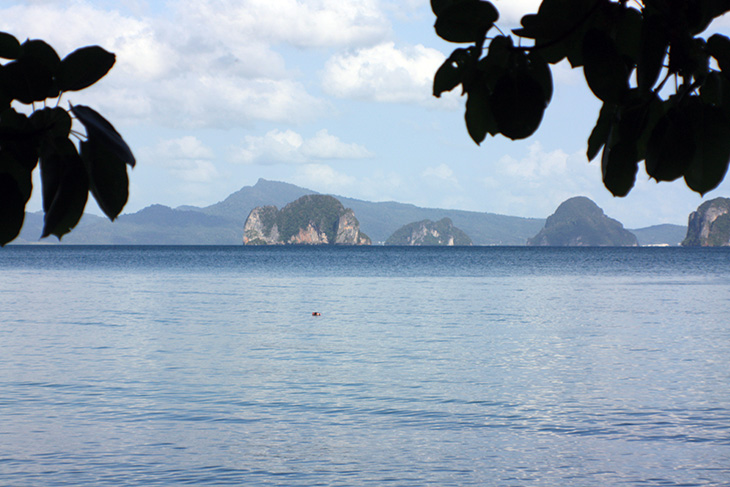 It certainly requires a bit of effort to get there, and in the rainy season – now – you can get quite muddy, but the view is worth it.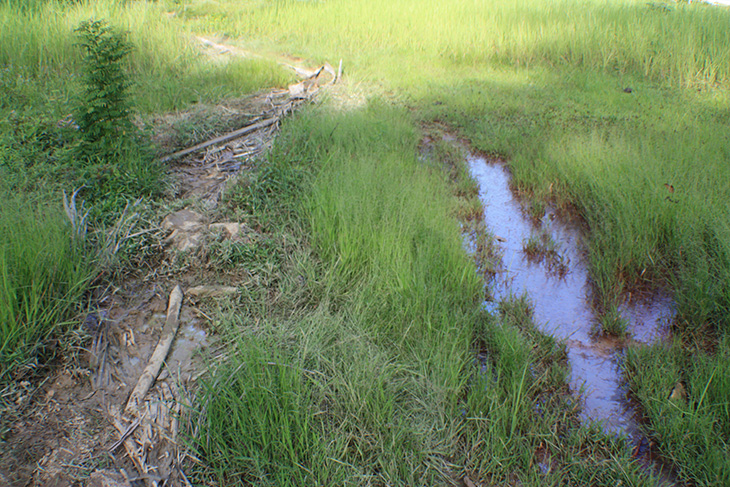 You enter at the north end of the beach, and after a good de-mudding in the sea, it's a pleasant wander to the south end, where there are rocks and birds, and views of another bay…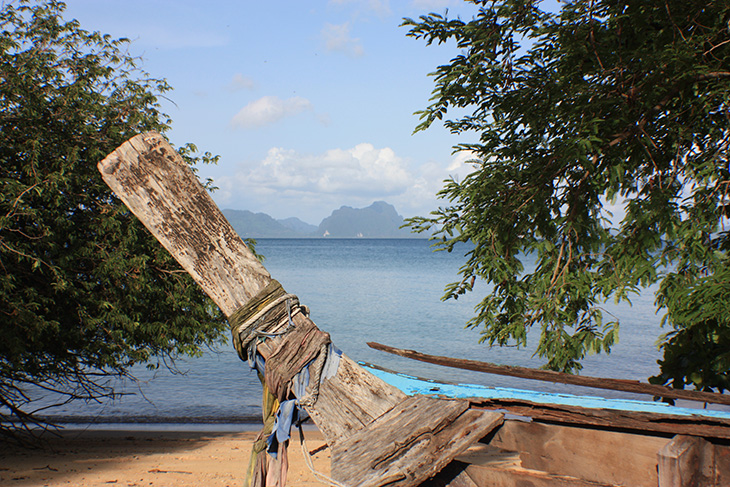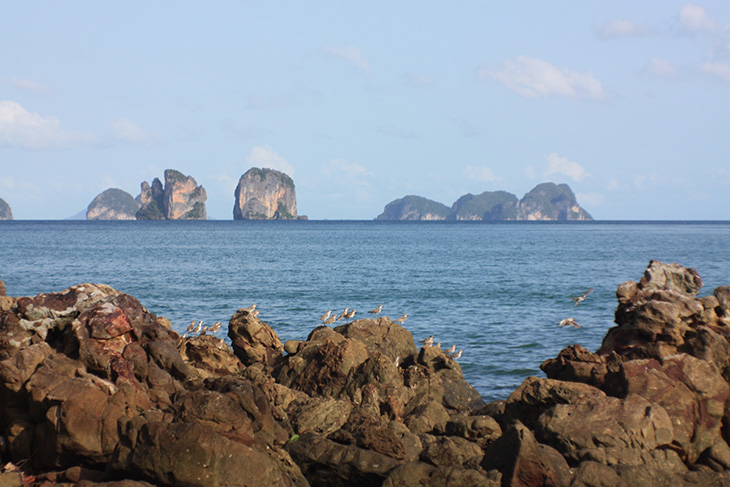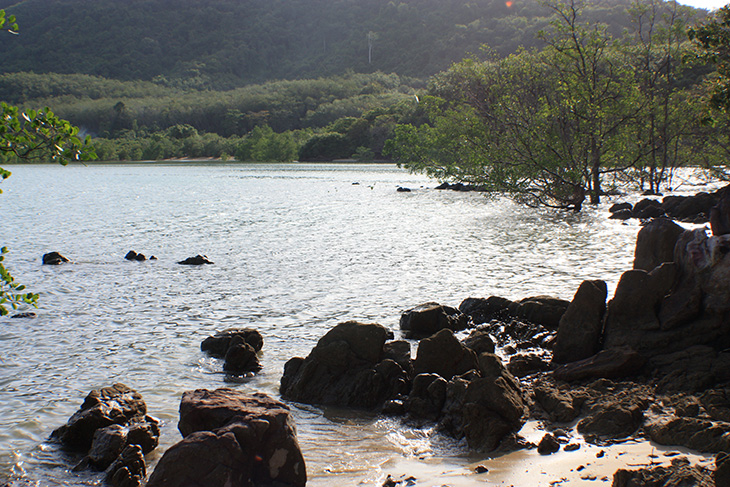 If you're visiting the island, I think this should be on your "To Do" list, despite the bouncy road and the muddy pathway. No pain, no gain.