…Or Tiger Cave Temple.
And what you are not going to read about here, is the real Tiger Cave Temple, which is on top of the mountain.
I was on my way home from Ko Yao Noi and had already detoured through Krabi town, had some retail therapy at the Big C Supercenter plus a quick lunch, so I had been travelling for about four hours, with a couple still to go.
But, when I realized I'd be passing the temple, on a road I'd chosen in order to miss the dreaded Highway 44, I had to stop and take a look.
You see, the real temple is some 1237 almost vertical steps up the mountain. Even the fittest take an hour – more or less – dodging the monkeys on the way, so I really didn't need that.
One day. After I've located and bought some monkey repellent.
They say the 360° views are spectacular. They say that what you can see from ground level is "underwhelming." Hmm, I wouldn't say that. What do you think?…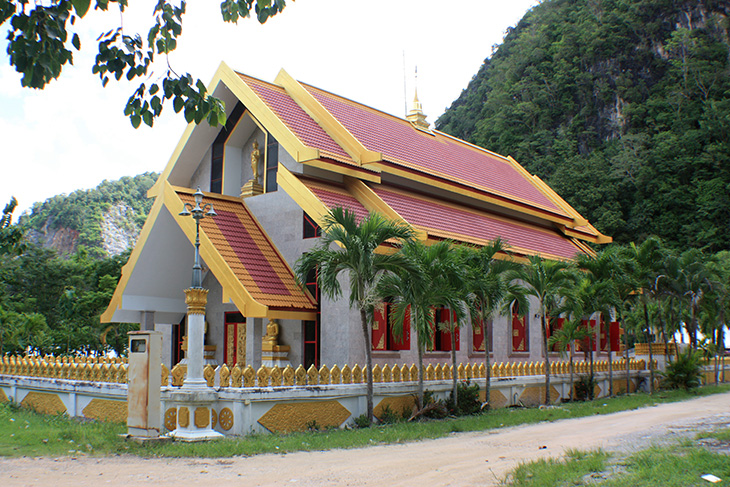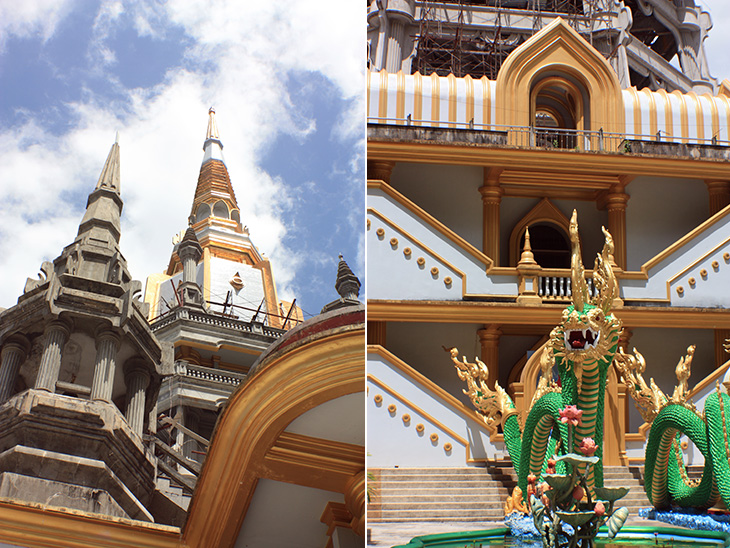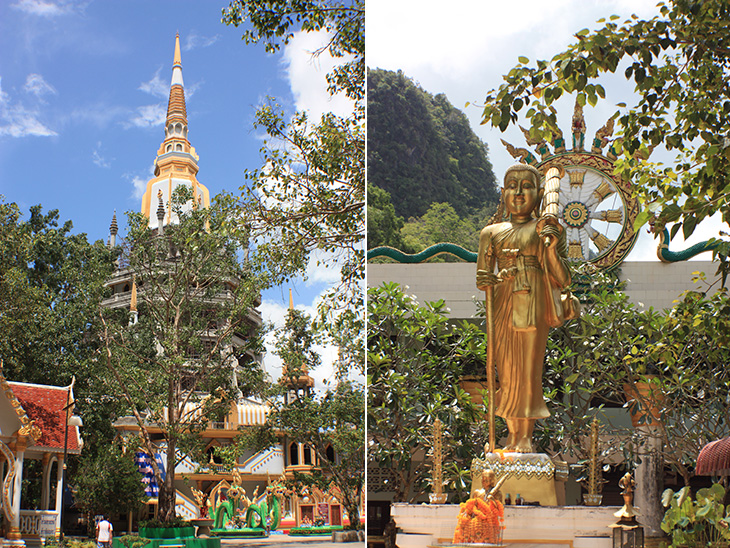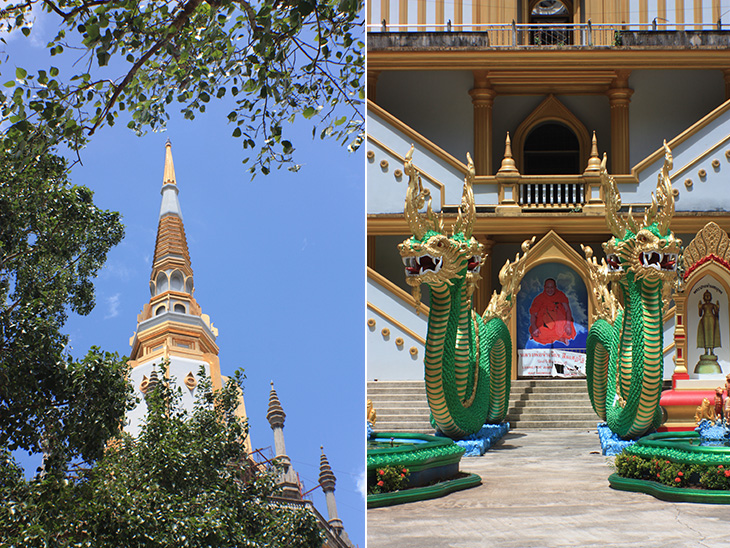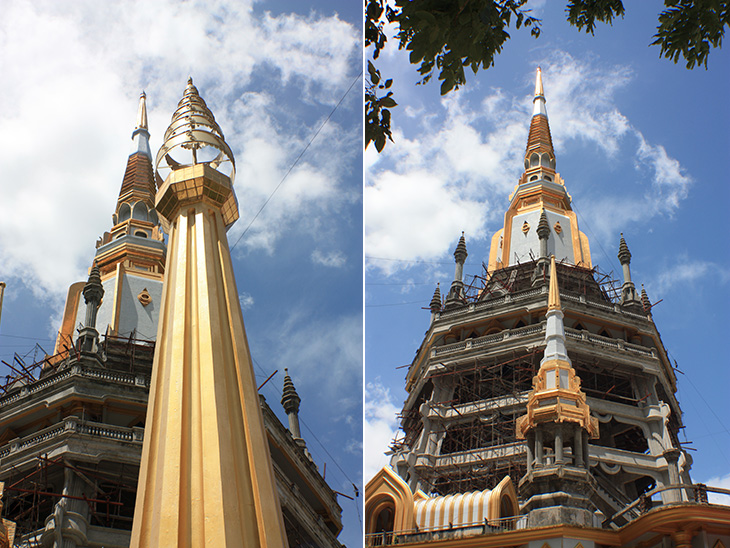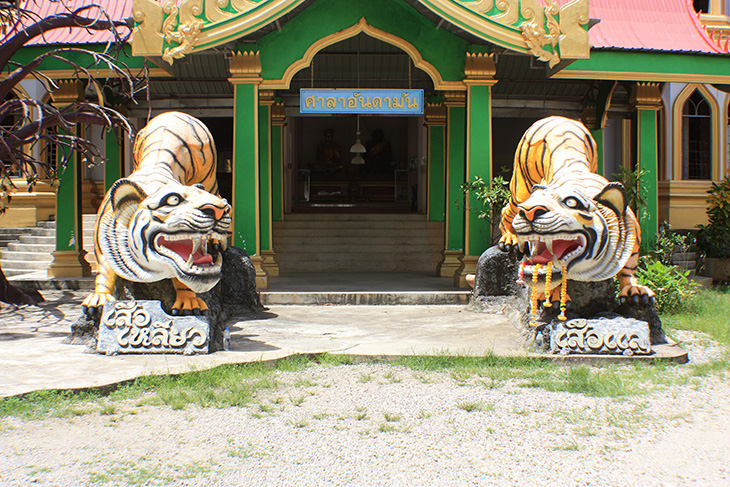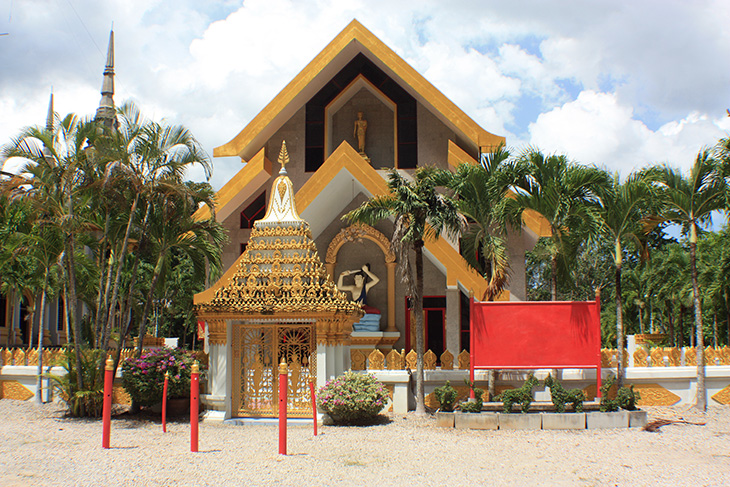 Okay, it's clear that much of it is still under construction, but I was suitably whelmed and happy that I'd stopped for a look.
This seemed a little out of place though. BuddhAir ?…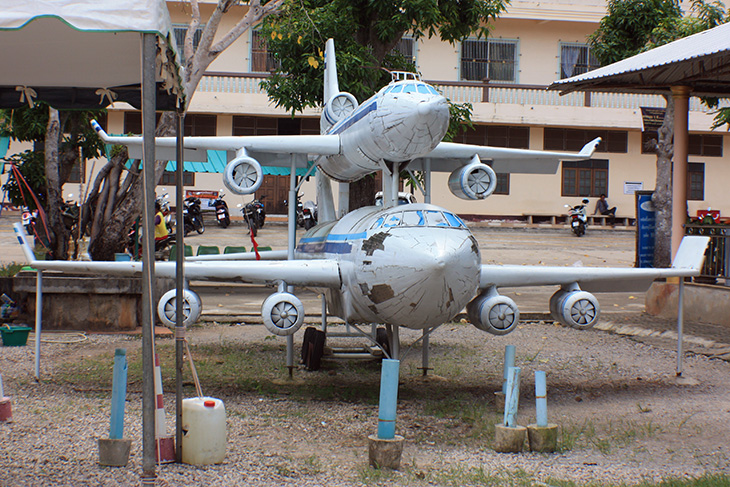 So, even if you don't fancy the steps, I'd still say it's worth a look.