More Twitterings from the Not Quite North of Thailand.
I was excited to visit this place. I had even put it on my bucket list. And I even skipped breakfast so I could complete the ninety minute drive from my hotel to arrive shortly after silly o'clock. I wanted to beat the tourists.
In that regard I was somewhat successful, but earlier would have been better.
Hmm, now that I think of it, I'm wrong. Earlier would have been a complete disaster. When I arrived, it was cold, foggy and very windy. I quickly realized aerial photos would be a no-no. And ground photos would not look that great either. As I walked from the parking lot to the main building the fog magically disappeared. Sun and wind I guess. One problem solved. If I'd been earlier that wouldn't have happened.
And, just as I was preparing to leave, the wind disappeared too. Both problems solved. Time to go flying.
So, is it a bucket list place? I dunno. Maybe. Somewhere near the bottom, on top of the sand from last year's vacation and the soggy mulched leaves from the fall.
Of course, I'm going to show you photos, and you can try to decide for yourselves…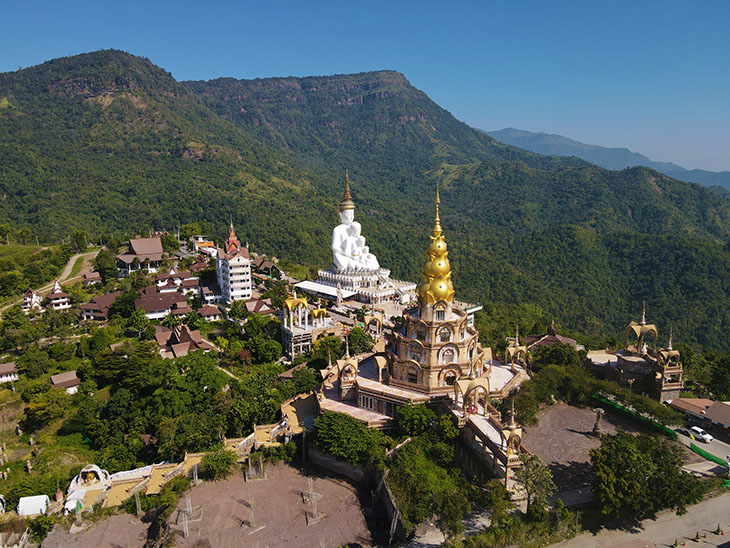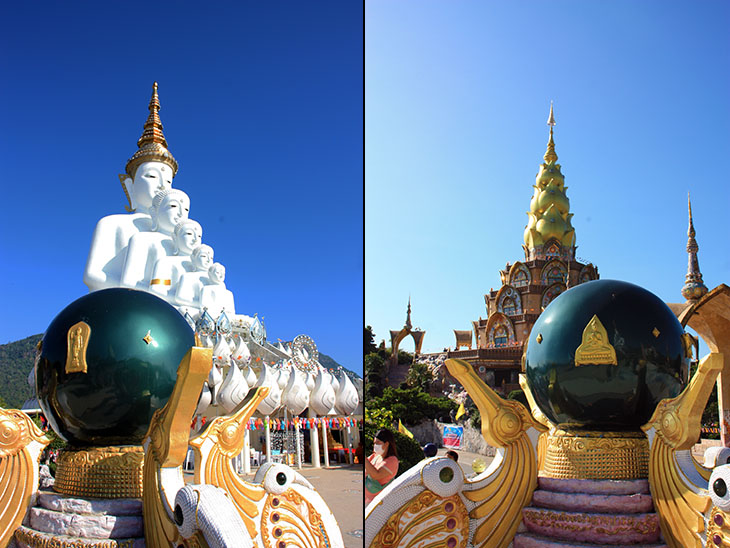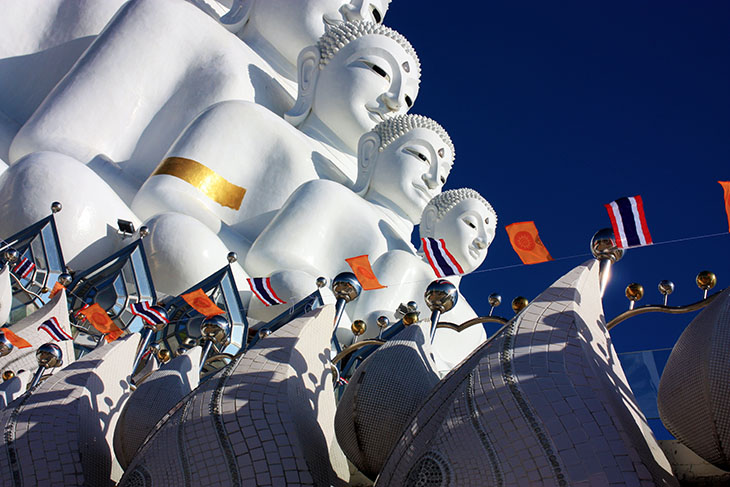 But, to understand the place properly, you had to be there. It's spectacular, but it borders on brash and tacky. A kind of Disney World for Buddhists. Nothing terribly religious or pious about the place. In fact it's another of those money making machines with every visitor making a donation so they can out do their friends and neighbors. Donations were loudly announced over loudspeakers at every opportunity. "Mrs. Flossie Blenkinsop of Milton Keynes has donated fourteen shillings and sixpence." Et-bleeding-cetera.
The whole place by the way, every building, every structure, even some of the walkways is covered in tiny mosaic tiles. I don't know why. From more than 20cms away you can't tell. And it has cutesy features…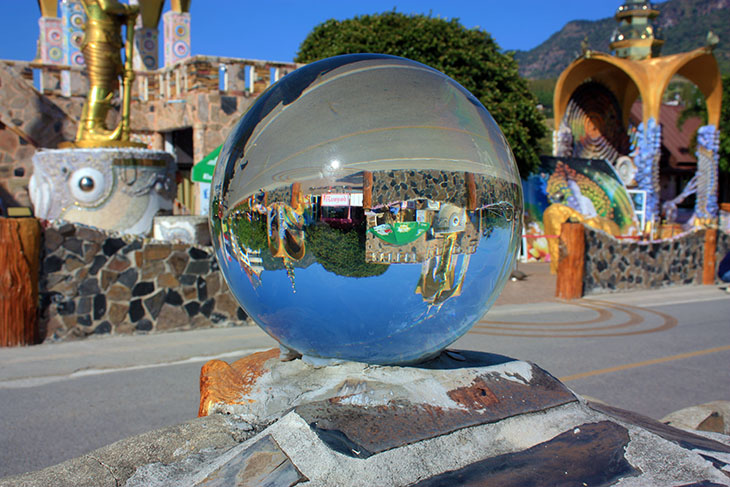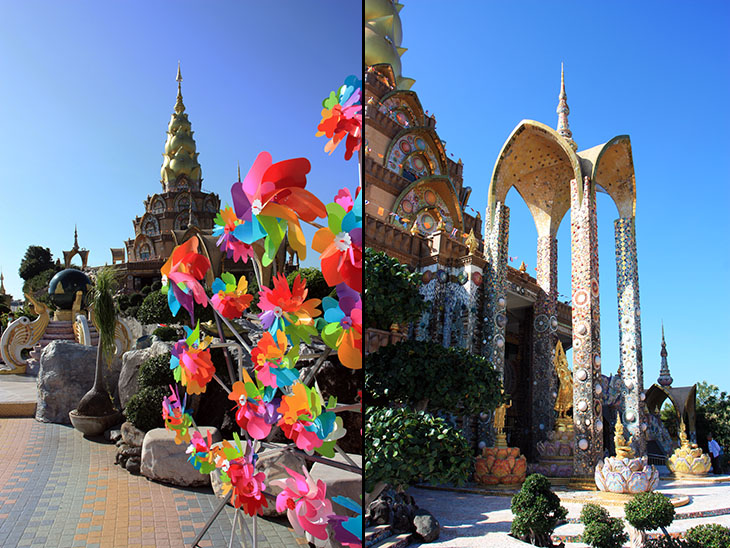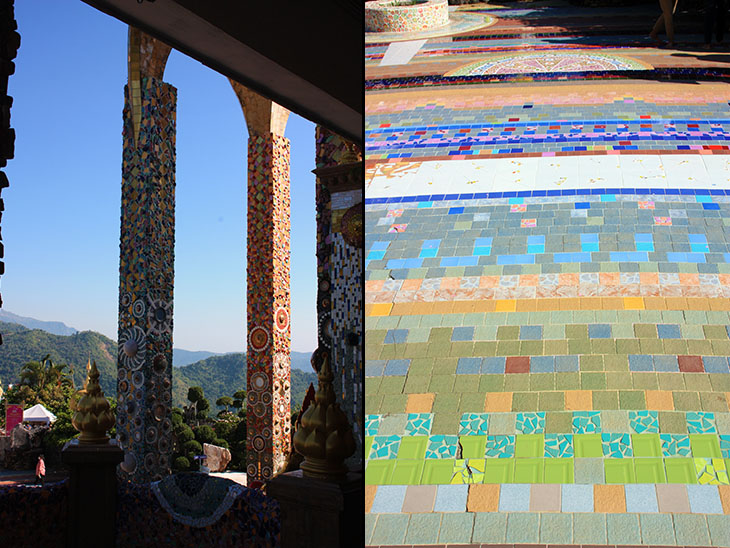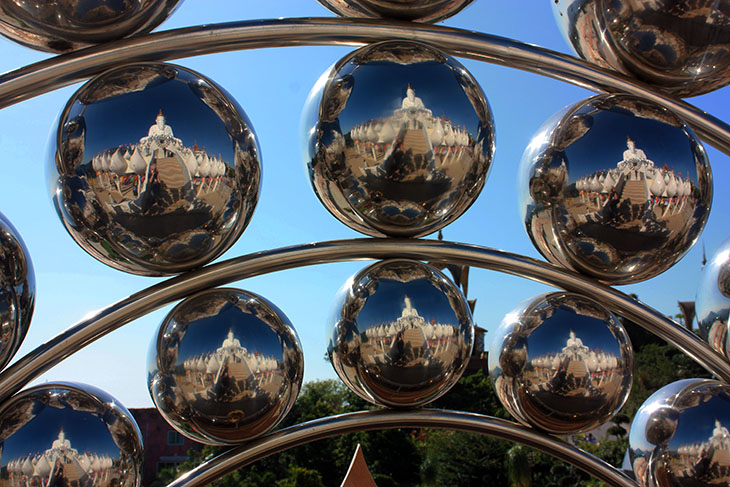 And some of the interiors have impressive murals…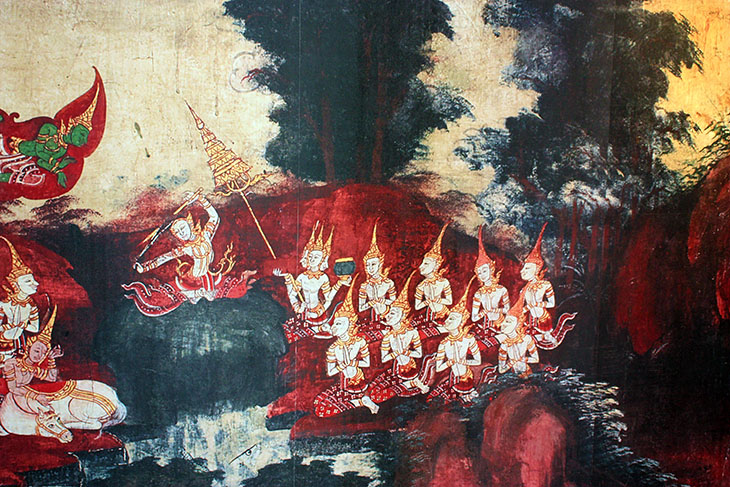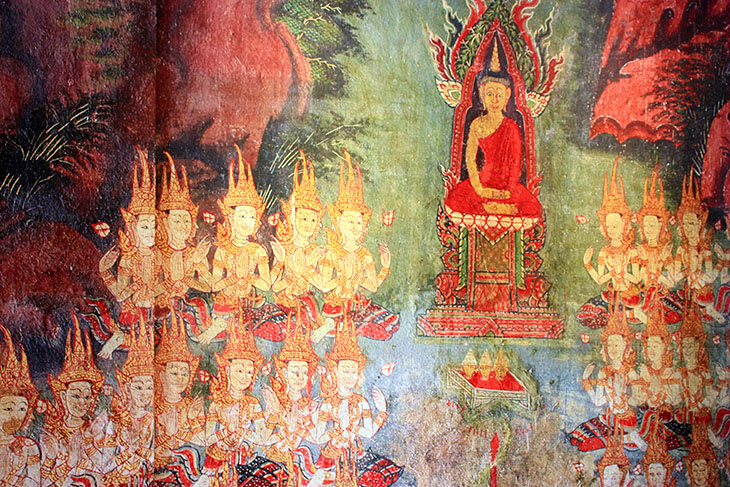 But I think I'll settle for aerial shots as being the most impressive. Perhaps it's just a bucket list place for drone pilots…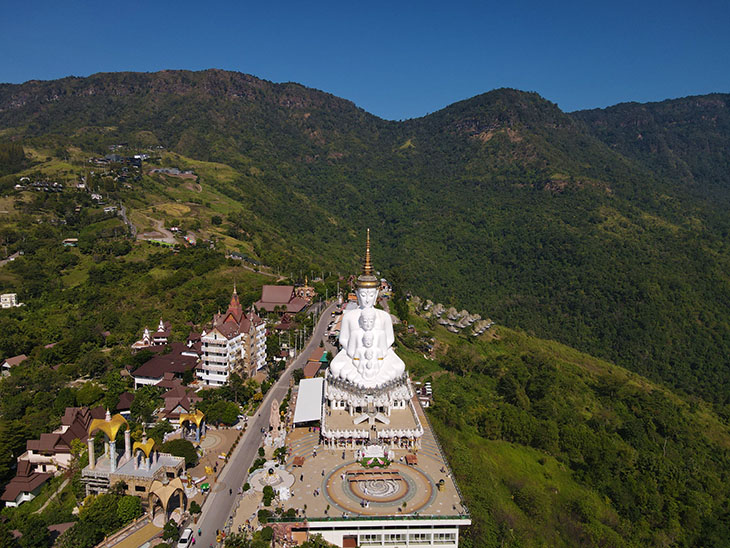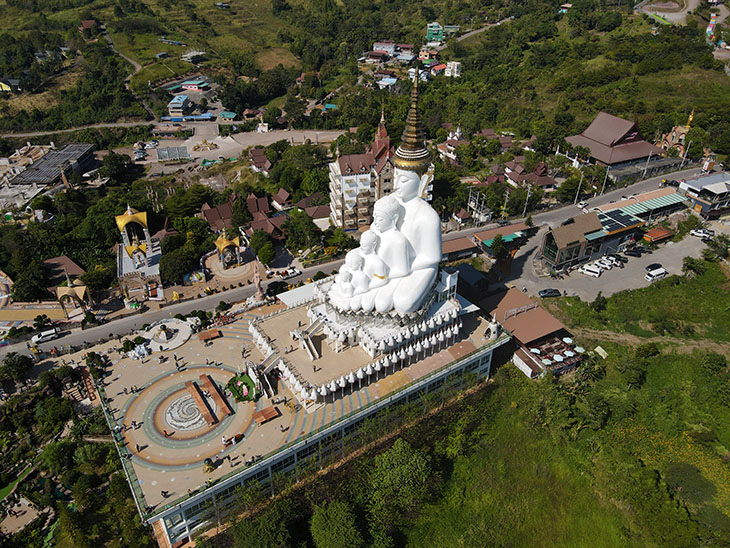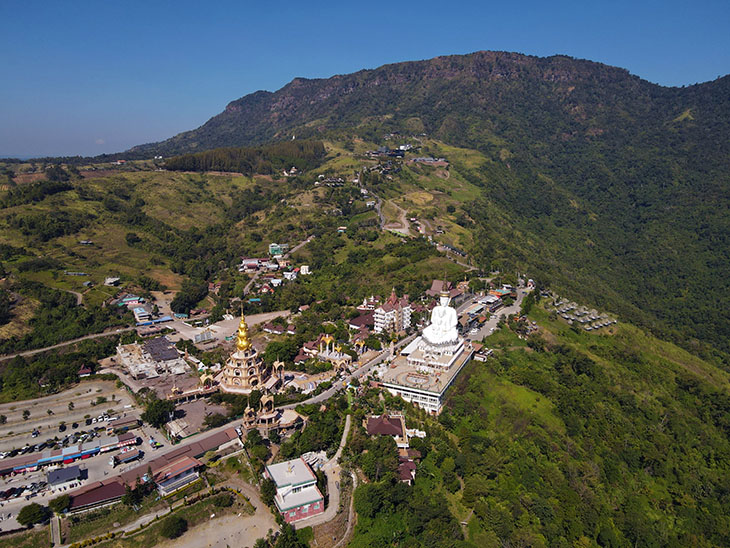 Oh, and they're still building so goodness knows what's coming next. See Buddha's footprint from a roller coaster? I'll never know. I'm glad I went, but once was enough.