…The Good, The Bad, And The Downright Ugly.
The trip story starts here.
Boom Forest Resort, Songkhla
I spent two nights in Songkhla, one in each direction. I figured if the place was no good, I could cancel the second night and try someplace else. It was good, and I didn't.
I have no idea what the boom and the forest are all about, but it's set in very nice spacious surroundings…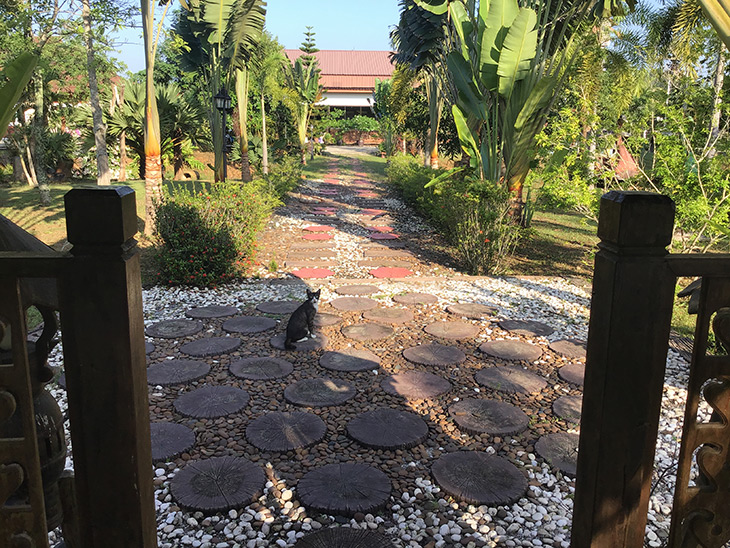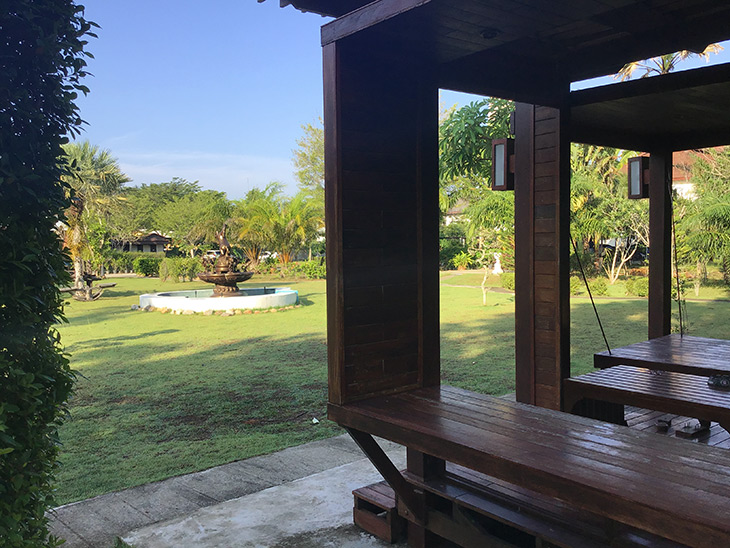 The rooms are small chalets with parking alongside, motel-style. The restaurant is very good, despite the fact I seemed to be their only customer. Although, one evening I think they tried to kill me with this…

…so I might say only victim! Very tasty though, and no ill-effects. The hotel is located just about halfway between Songkhla and Hat Yai, and so, convenient for both. Not that I'm really sure where one starts and the other ends. I think they should rename it all Songyai or Hatkhla.
There is one other resort on the coast I want to try, but it would be tough to tear myself away from the booming forest.

OYO 1151 Diamond Hotel, Kota Bharu
Things didn't start well. Ms. Chuckles didn't know the place. And without a working SIM card in Malaysia, I couldn't use Google Maps. I found the right street, and eventually a hotel. The door said "Coop Hotel." Well, that's an improvement on "OYO 1151 Diamond." It was the right place.
I could have stayed in the really nice Z&Z Studio Room I'd occupied last time, but messing up a whole apartment for a stay of only a few hours seemed a bit silly. Plus, the OYO place was cheap. Perhaps too cheap.
From here on down, all photos have been "stolen" from booking.com
It looks nice enough in the photo…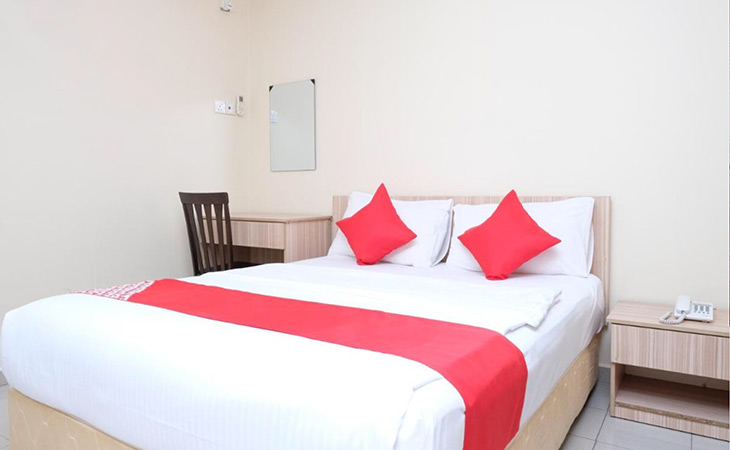 …but the attractive red trimmings have been removed or stolen, the floor is grubby, the quilt cover looks like it hasn't been washed in a month – or ever, and basically the room is a tiny box with no window – or fridge. Luckily I like warm beer.
The included breakfast was a choice of three unrecognizable meals that had been cooked a week ago, and the coffee had been brewed even earlier. I had self-toasted toast. Can't go far wrong with that, even if the bread is stale, which actually, it wasn't.
At least there was a quilt, or duvet if you're more lah-dee-dah than me. I hate those sheets that look like they've been ironed onto the bed, tightly fastened on all sides. I've never quite figured how to get in.
I mean, you put your bum on the pillow, at which point you can wiggle your feet under the sheet, maybe even as far as your ankles. Then you move your bum further back, roll onto one side pushing your knees down with one hand, so you can get your legs inside. And then you complete the job by maneuvering the rest of your body by gradually reclining and sliding, reclining and sliding, until you are flat inside, feeling like an elephant landed on your chest.
And you pray you won't need to pee.
To be honest, I just rip the sheets out of all three sides before I even attempt to get in. Okay, by morning the bed looks like you spent the night with an elephant, but at least it wasn't on top of you.
I digress. Give this place a miss.
J Suites Hotel, Kuala Terengganu
Hmm. Can you picture an up-market Diamond OYO Coop 1511 Whatever kind of place? Well, this was it. Clean. Nice reception area. Underground parking. But again a small box with no window and no fridge. More warm beer…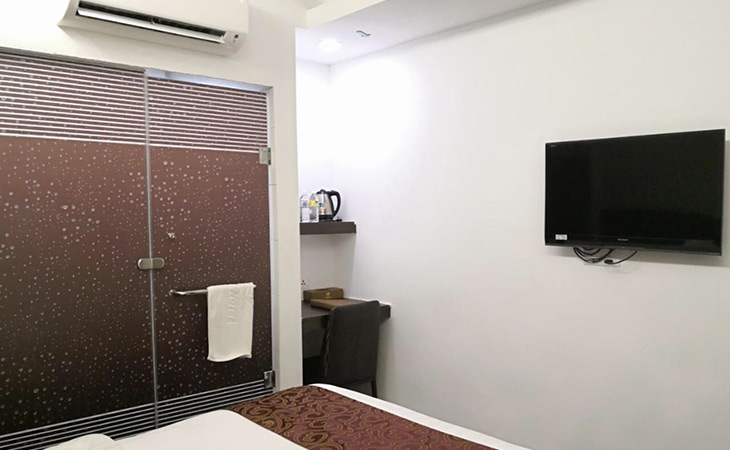 It was okay. Pretty-much the way it looks in the picture. The bathroom was actually in the bedroom, closed off by those brown sliding door thingies. If I stayed there again, which I doubt I will, I'd pick a larger room.
The Chill at Krabi Hotel
Yes, I've stayed here before, which means it must be nice. And it's cheap, especially considering Krabi is a major resort. This is what the room looks like when I walk in, before I've dumped bags on the bed and spread my toys around…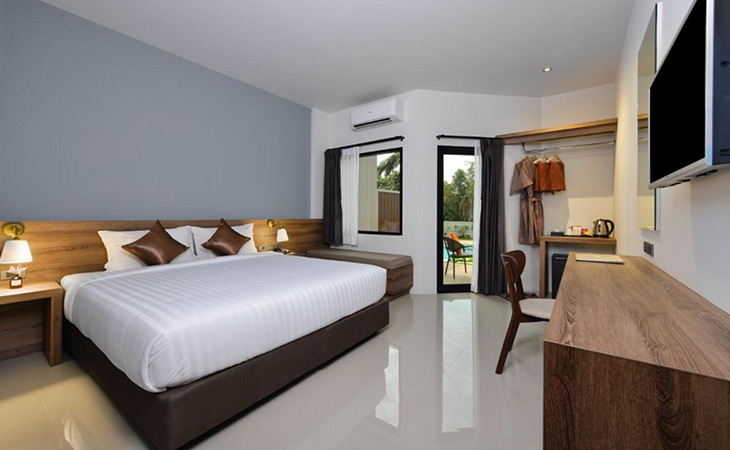 I'm happy to stay here any time, but as I mentioned yesterday, I think I'll give the River View Resort another try.
That's it! Where next?