…Worth A Visit.
I'd seen vague references to this place scattered around on various travel websites, so I figured I'd better go investigate. It's actually very easy to find, once you know it's there.
It's on the main four-lane road that runs through Don Sak to feed traffic to the ferry ports. And outside there's a large – you guessed it – stone fish.
This morning was one of those days. The kind that are so nice it would be criminal to stay indoors. Anyways, I always enjoy the drive up to Don Sak whatever the weather. It's a sort-of green, tree-lined hilly road with mountain views. Not a Pulitzer-winning description, but you get the idea.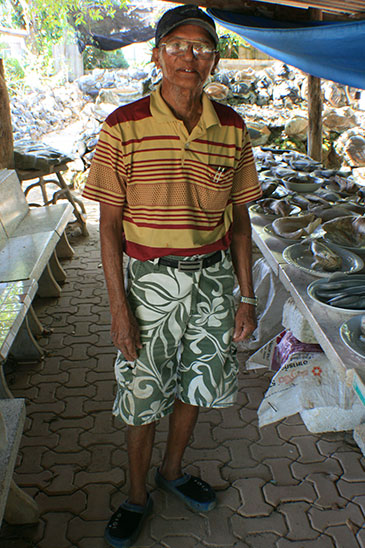 And there's something strange about it. I leave Khanom at sea level and I arrive in Don Sak at sea level, and yet the whole drive seem to be uphill. The blonde reason would be that "It goes north, so of course it's uphill, silly." The real reason? No idea. I guess it's an illusion. But it's a good one.
---
---
Anyhoo, the museum was established by an ex-fisherman, Khun Kitti Sin-Udom, in 1992. That's him on the right. When I arrived he seemed to be waiting for me. Or, anyone.
He's spent more than ten years carving over a thousand sculptures, which comprise the types of fish and sea creatures found in the Gulf of Thailand.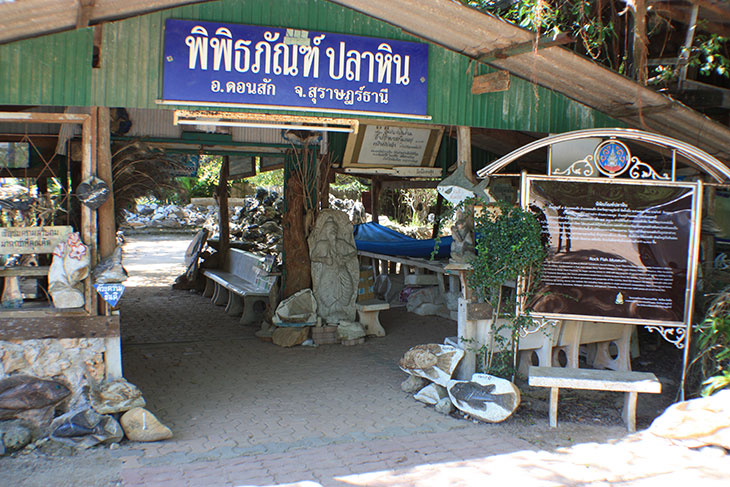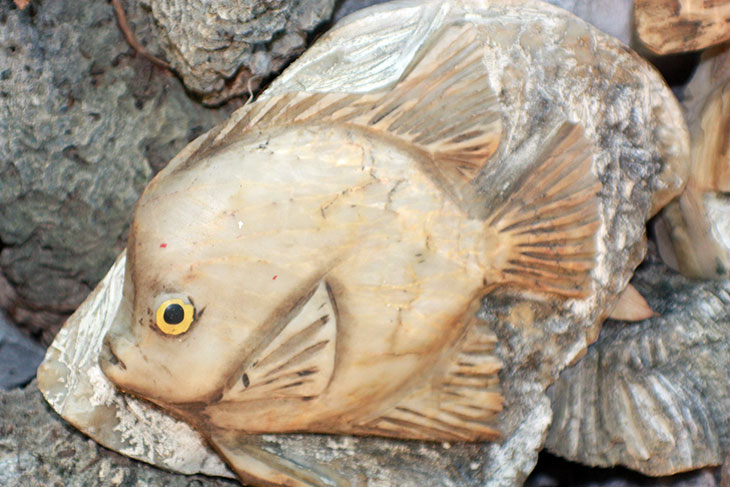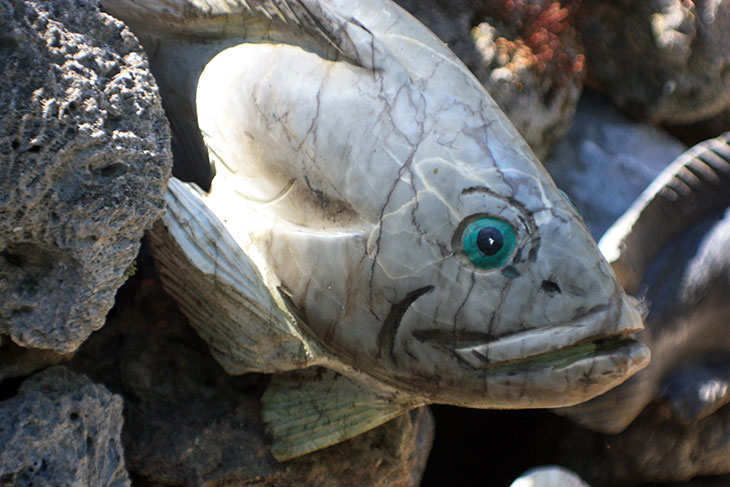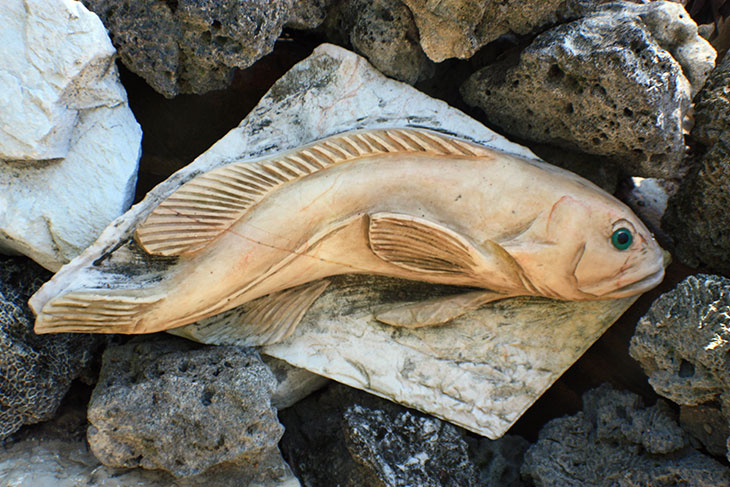 It's impressive. And his only tools seem to be an ancient hammer and chisel, plus an electric grinder.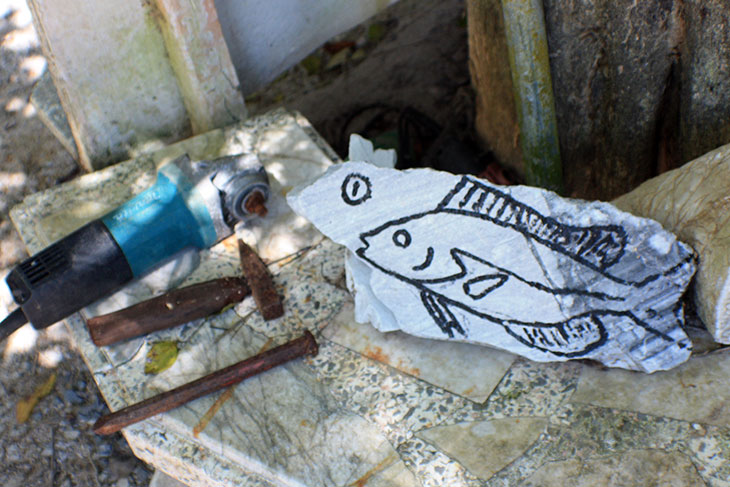 So, other than showing you a lot of stone fish…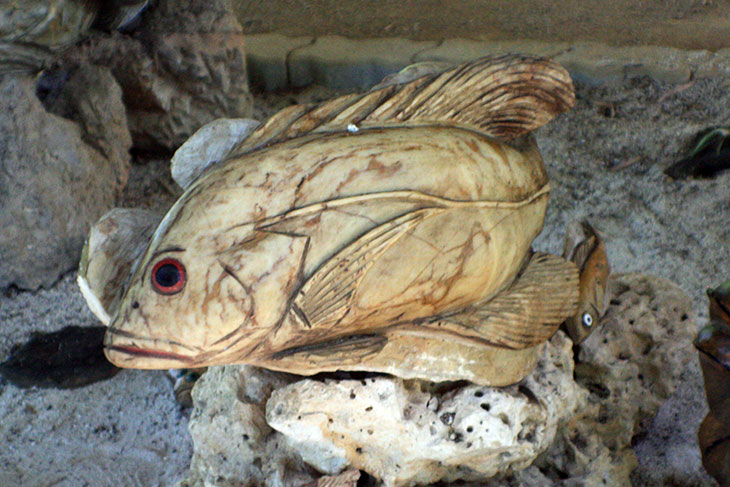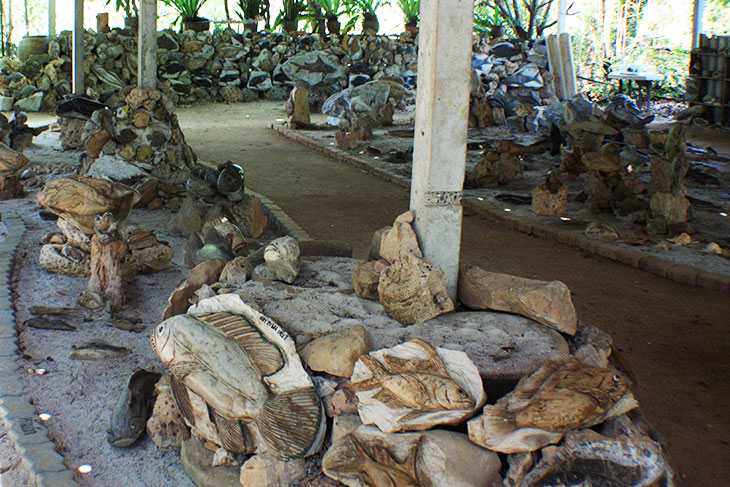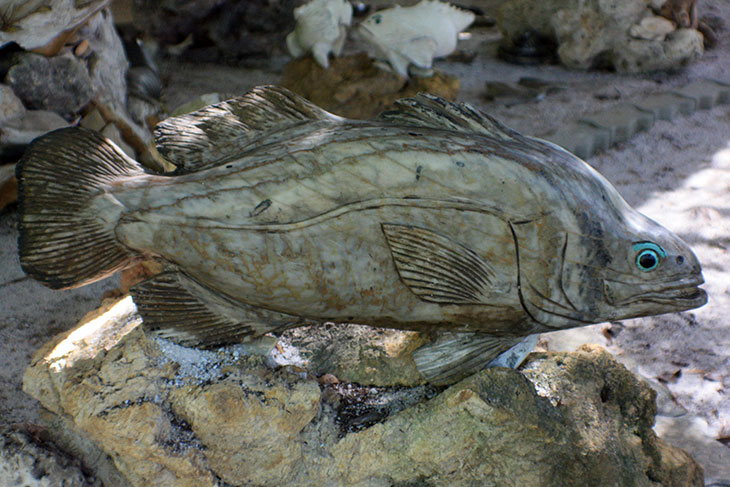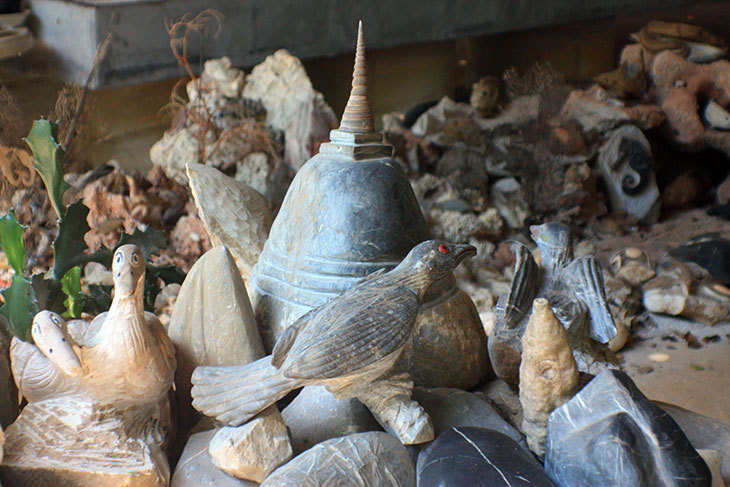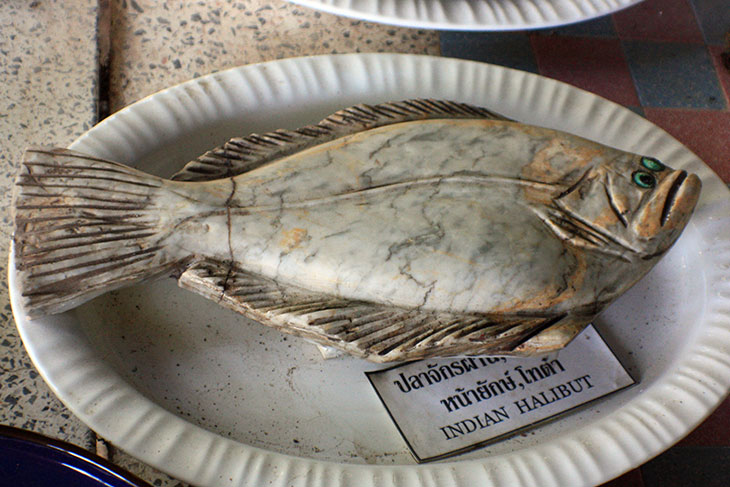 …that about it really. The whole "tour" only takes ten minutes or so, but it's certainly something unique. Perhaps if you're part of a tour group, you get some explanations along with your stone fish viewing. And I should just note that entrance is free, but you are encouraged to drop a donation into a large jar. Seemed reasonable.

After that, not feeling adequately tootled, I made some detours on the way home. The "I've no idea where that road goes" kind. I found a windmill, a deep puddle, and a steep hill. But I don't want to muddle those up with the fish, so more tomorrow.