…Maybe Some Good News.
Just a few days ago I wrote about the appalling state of the tsunami memorials in the Khao Lak area of Phang Nga province.
Today, on the twelfth anniversary of the tsunami, I spotted – in the online edition of the Bangkok Post – what seems to be some good news…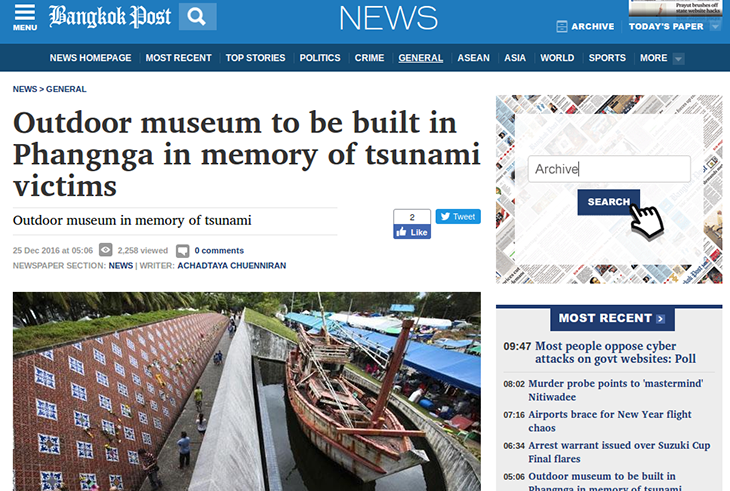 It appears I'm not the only one who has been critical.
The article has phrases like … "many visitors have been disappointed …one Facebook user who said he was among survivors has unleashed his dissatisfaction … the place is not well maintained by state agencies … there are no lights at night … toilets are dirty … there's no water." All fair comments from my experience.
So now the government has planned the construction of a museum, to be overseen by the Culture Ministry, which is set to begin next year at Ban Nam Khem. It will be built with a budget of 64.8 million baht, the article says.
Okay, that all sounds like a huge improvement. Except that I've lived in this part of the world long enough to know that many announcements like this are designed to do no more than temporarily silence the critics.
In a few years time someone (me?) might inquire why nothing has been done, and the story will be that the cabinet didn't approve the funds, or they were needed for something more urgent, or even that the story was not authorized.
So, I will be watching. And hoping it's true.