I don't often go south in Thailand. Sichon is already considered to be "south" so there's not far to go before I hit the border. But, to get to Trang, where I have now joined the Road To Mandalay Rally, I needed to go both south and west, covering areas that were new to me, so I decided to do a little touring along the way.
My first stop was the shores of Lake Songkhla about 90 minutes or so from home. I didn't see much of it as it covers more than 1000 sq.kms. Just the northwest tip really. I also didn't see much of it because even though I drove about 20kms on a road close to the lake, I couldn't see anything through the 50 meters or so of dense undergrowth. Eventually I arrived at a river mouth where a small tourist area has been created, and where I was at least able to get a few shots. ..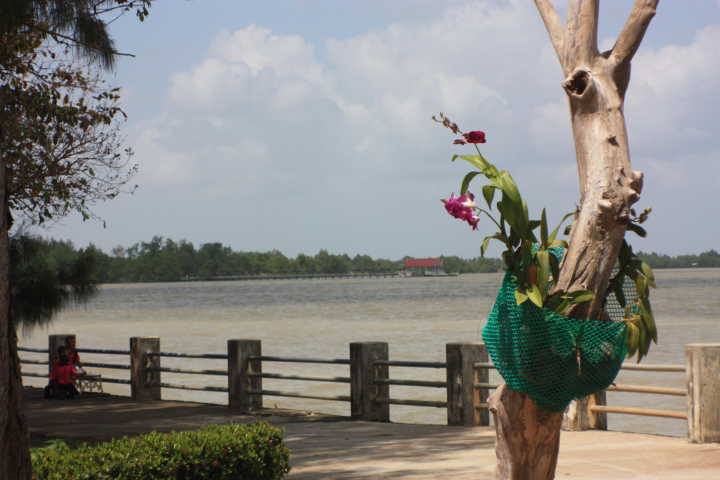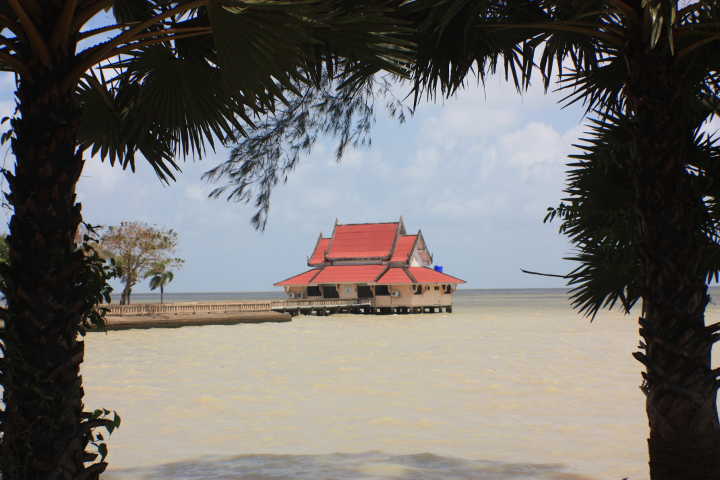 It's pretty, without being spectacular. At the bottom end the lake does join the sea, so the water is about 50% of the saltiness of the sea. Apparently that part of the lake is famous for Irrawady dolphins, but I think they were away for weekend.
From here I started heading west. It's not far from the lake to the town of Patthalung, which, to be honest, is just another town. However, the surrounding scenery is rather nice…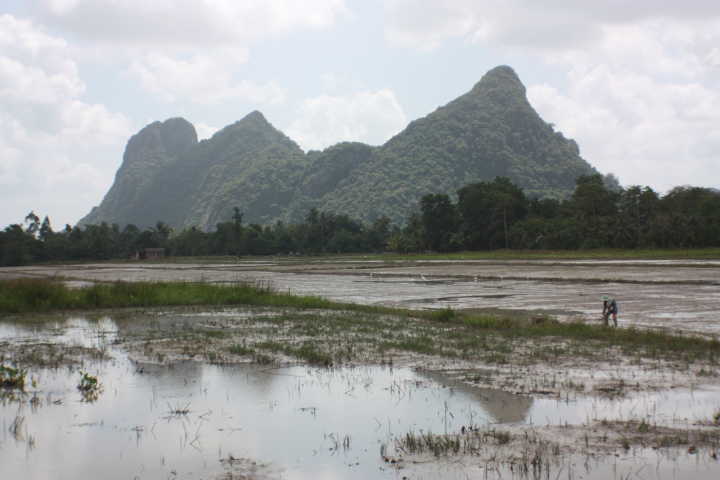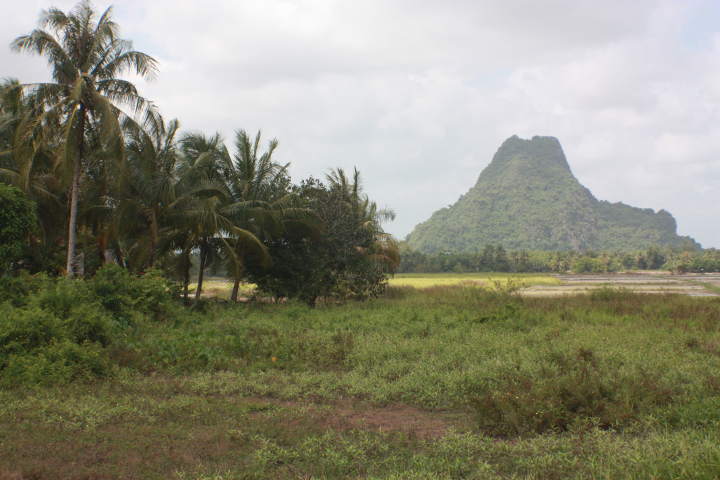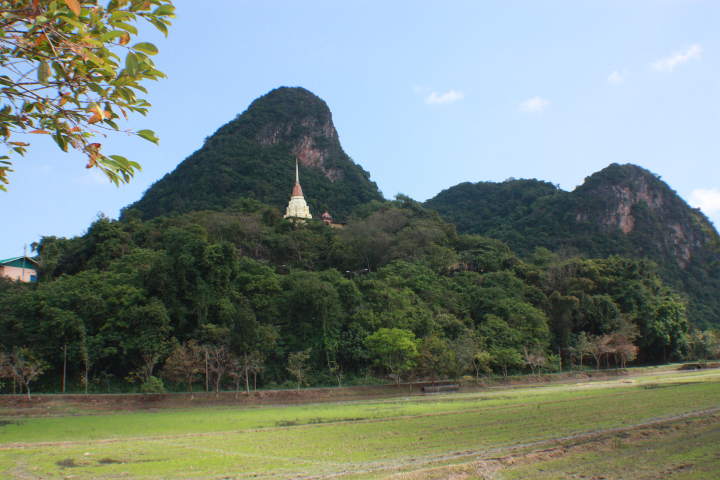 One of the limestone hills is supposed to have a see-through hole in it, but I couldn't find it. Oh well, I guess Saturday is not a holey day!
Then it was a quick trip across the mountains to Trang, which Wikitravel admits has nothing worth seeing, but the views along the way were attractive…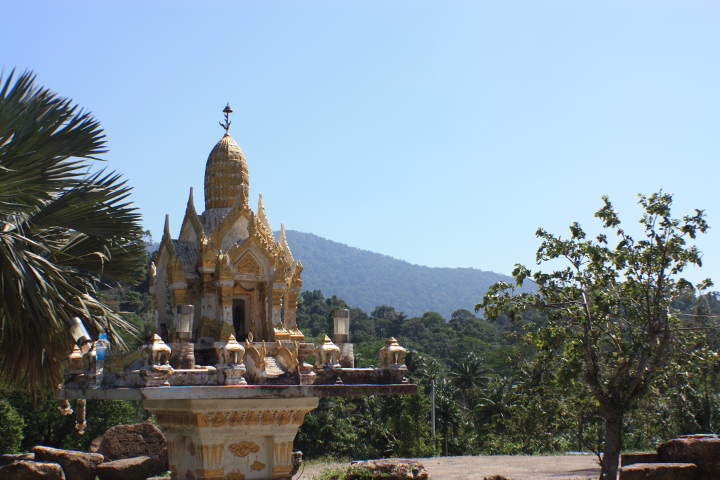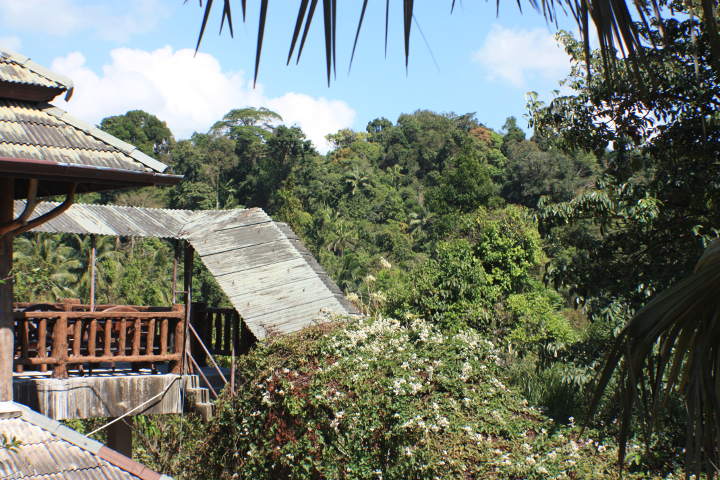 And so now I'm in the Rua Rasada Hotel, which I must say is quite up-market for a small place like Trang. They seem to have themselves well organized to receive 70 old rally cars, a few of which have already arrived…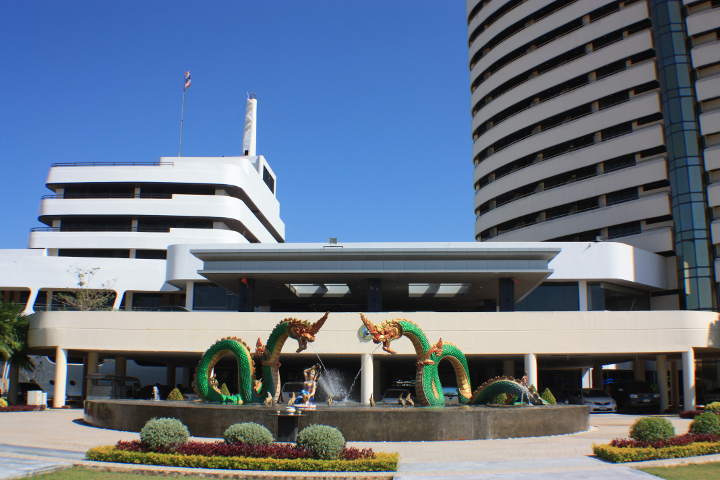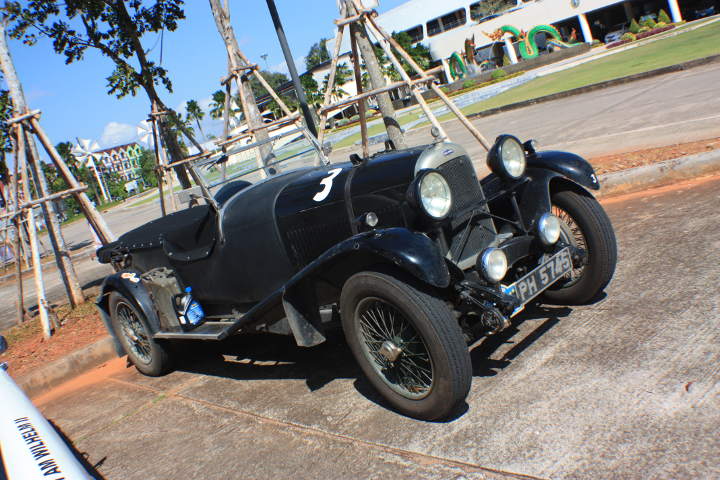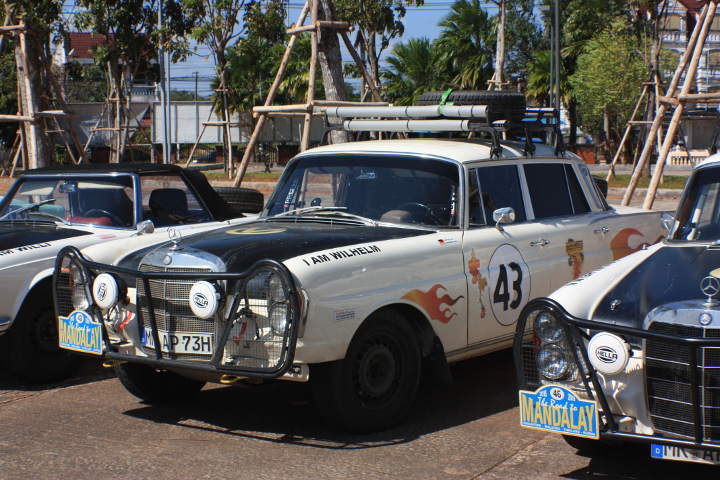 So now I need to meet fellow-organizers and figure out what I'm supposed to be doing. I know tomorrow I'll be manning a "Secret Checkpoint" but it seems to be so secret that they haven't told me where to go!