…The Great Northern Road Trip 2020 : Day 10
The story starts HERE.
After finishing with the White Temple, it was a short drive back into Chiang Rai to visit the Blue Temple. And no, we're not done with the colored temples just yet.
It's not on the same scale as the white one, but impressive nonetheless, and very blue…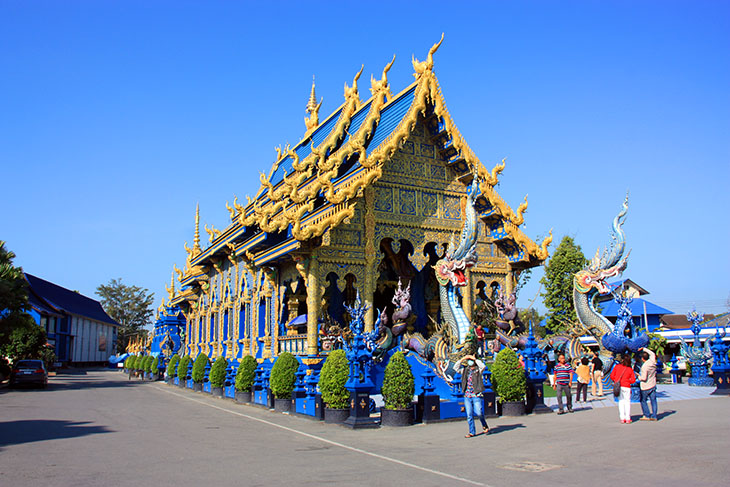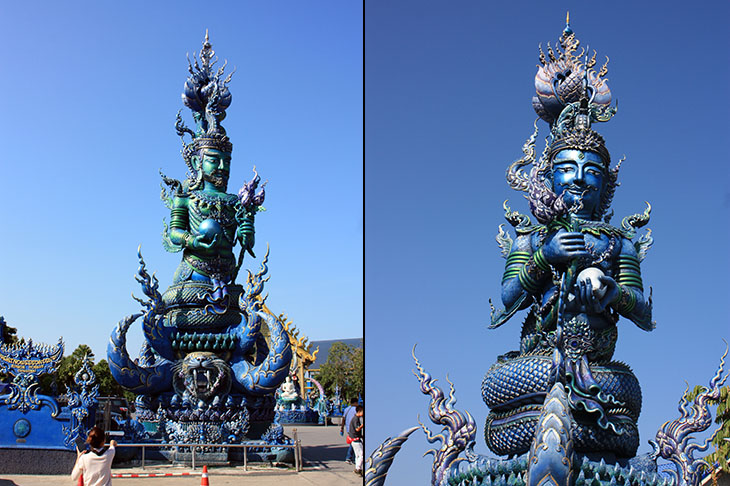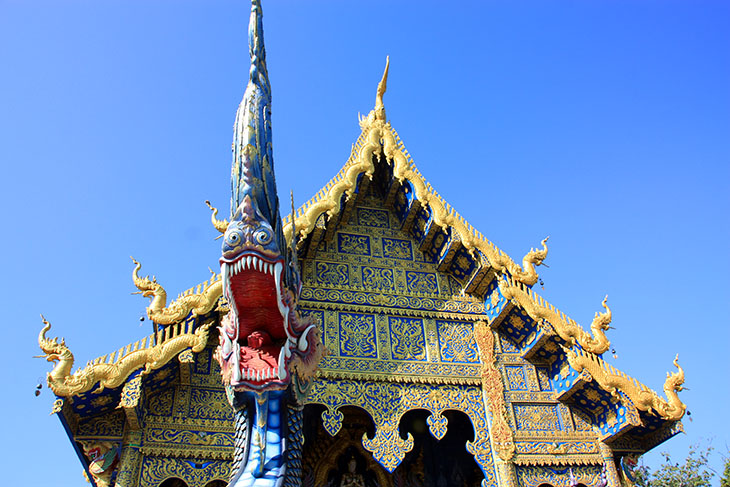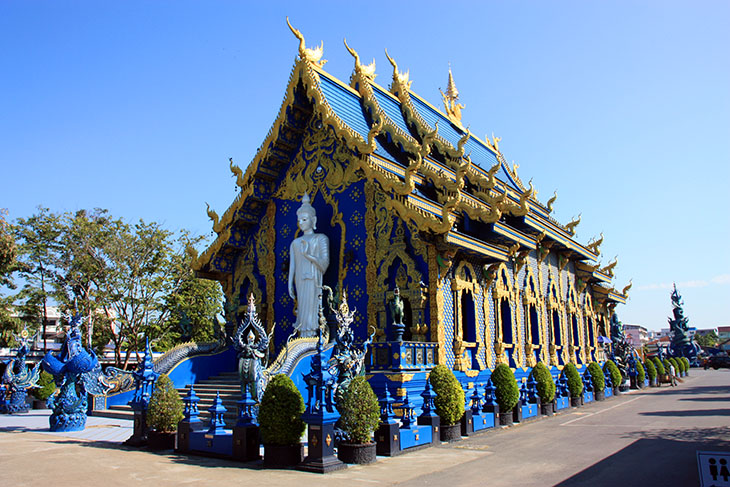 "Suea Ten" means dancing tigers, and the place is named after the tigers that used to jump across a nearby river. This explains the tiger paintings…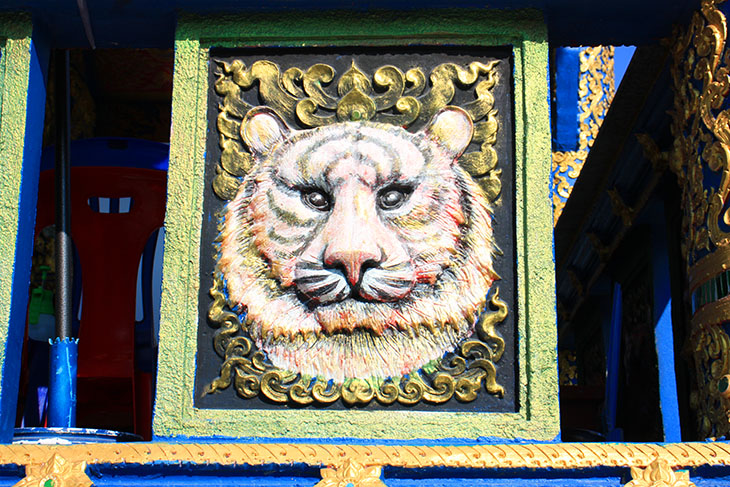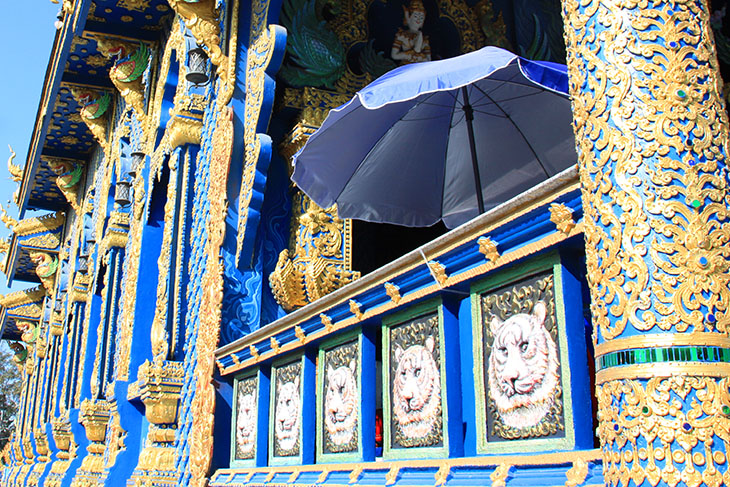 The interior is pretty spectacular with its large white Buddha statue, plus many murals…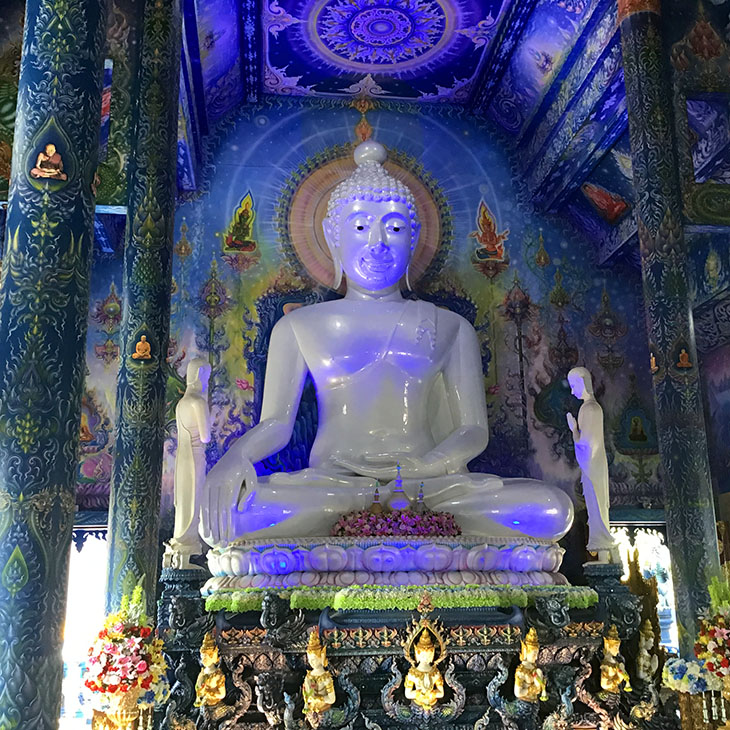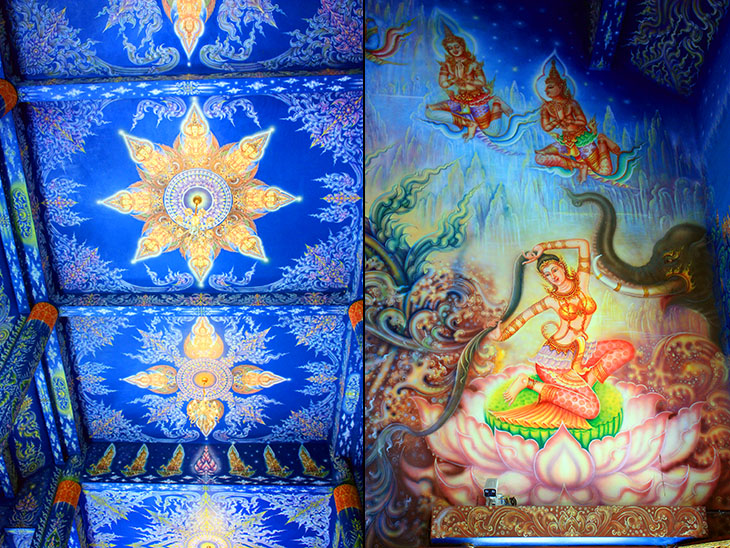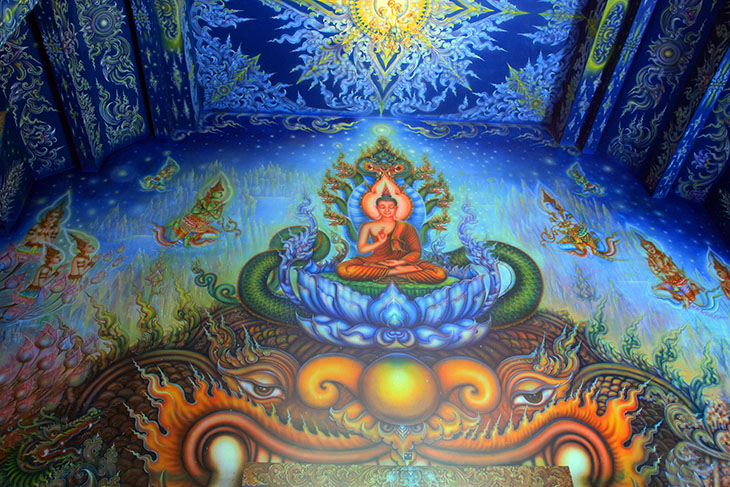 Unfortunately it all feels a bit claustrophobic with parking spaces inside the wat compound and the inevitable souvenir stalls and restaurants crowding the edges…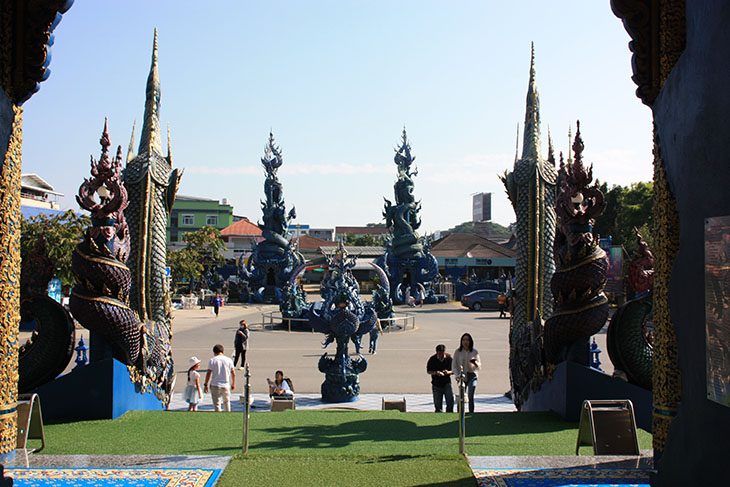 But, wandering around the back reveals more Buddha statues and a chedi…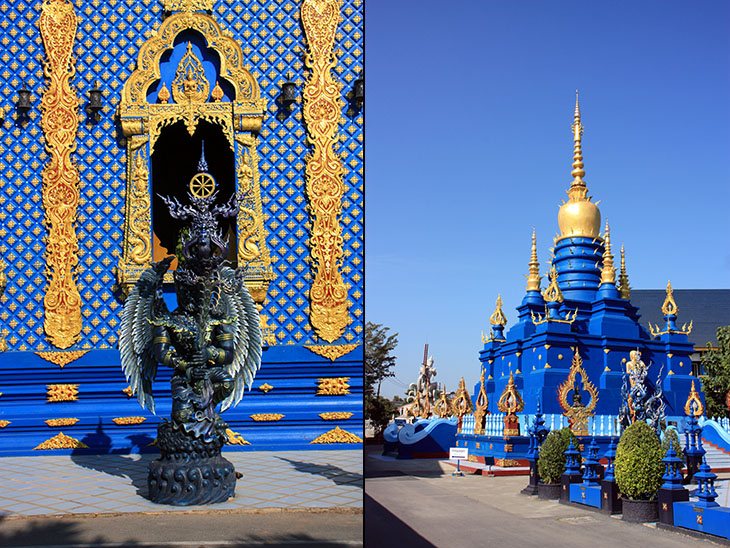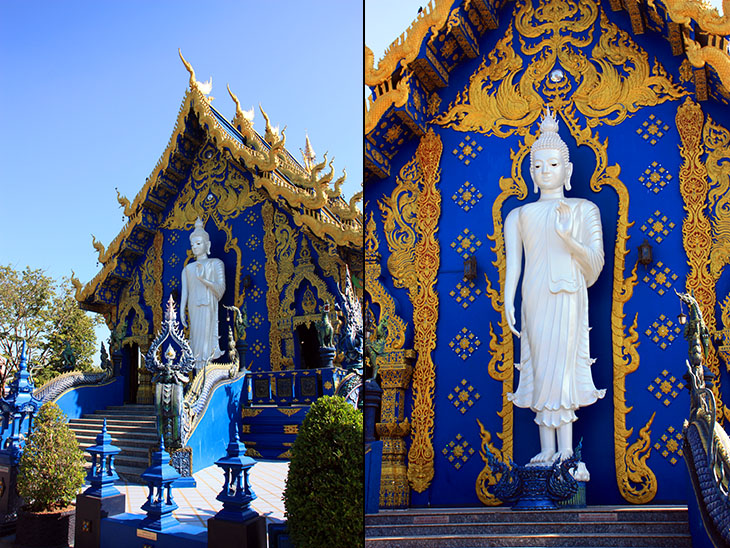 The windows are interesting too…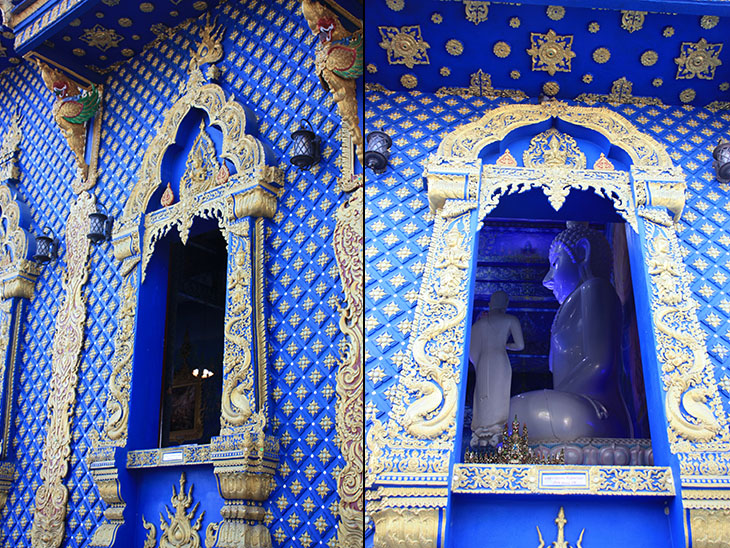 And now onto the next color.
---