…Stay For The Views.
But not much else.
Usually if I'm in the Songkhla/Hat Yai area I stay at the Boom Forest Resort. It's cheap and cheerful. But, having decided to stop in the area for two nights on this trip, I thought I'd try somewhere new.
The Lake Inn really is right on Songkhla Lake. It couldn't get any closer…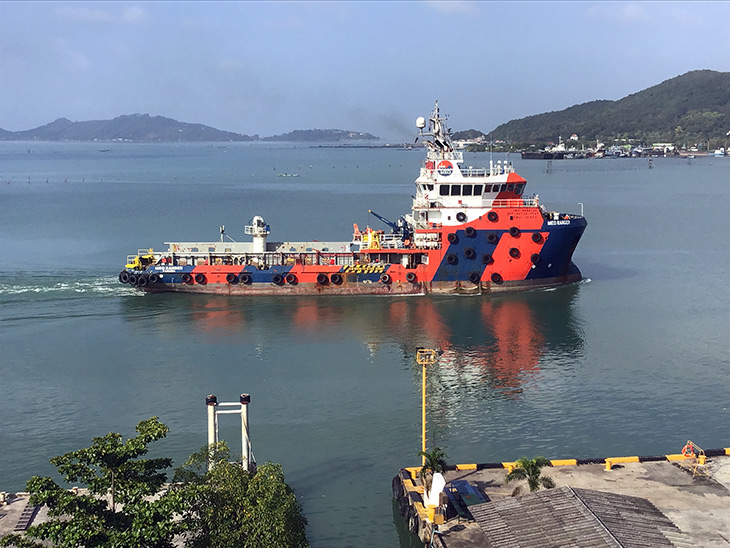 Here's a room photo from booking.com..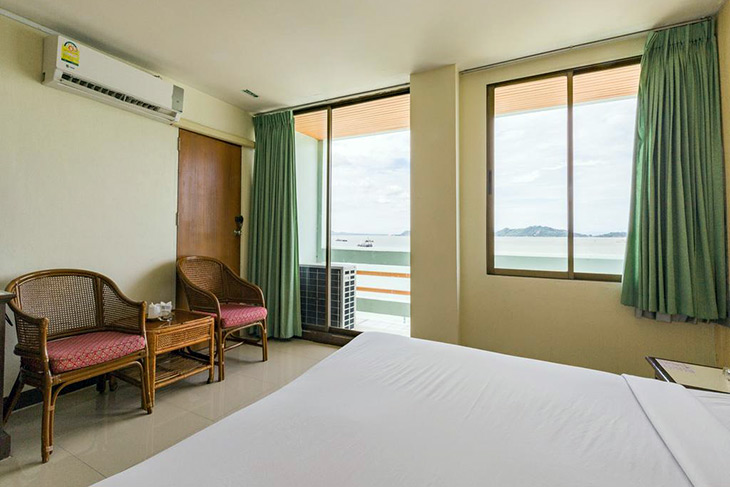 I decided to spend just a teensy-weensy bit more than usual, and splash out for a "Deluxe" room. It was a good plan. As far as I could tell, it was the only room type that had a balcony directly on the lake. It allowed me to pull out a chair and table, and spend much of the late afternoon and evening staring at the ever-changing view. I arrived just before sunset…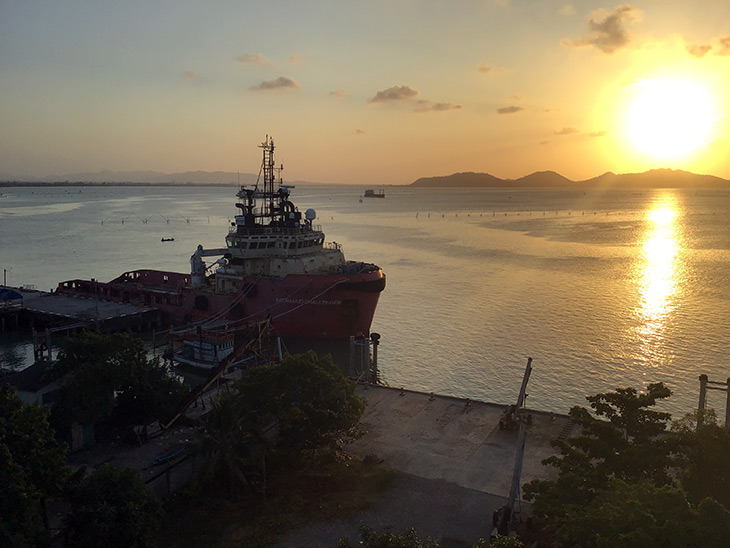 And I watched the sun set over Ko Yo…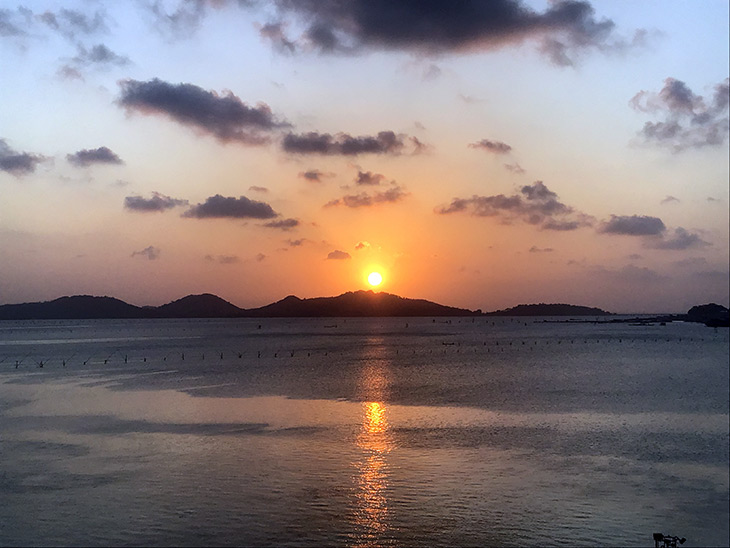 I was still there as it started to get dark…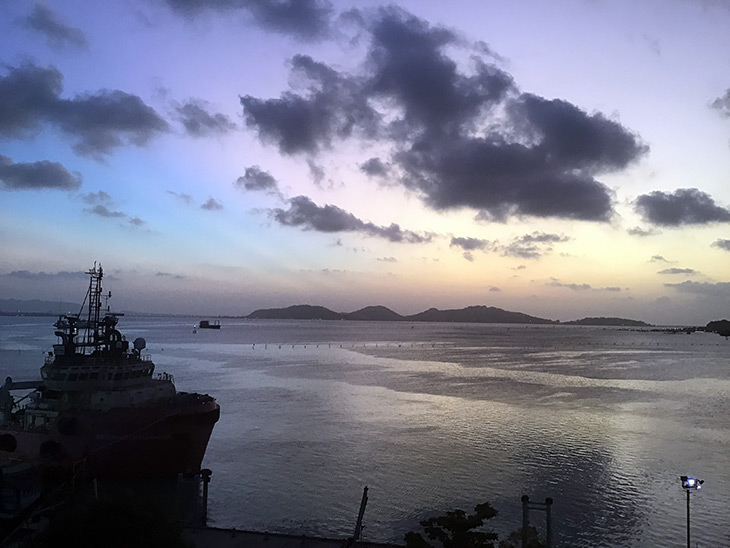 …was there when it was almost dark…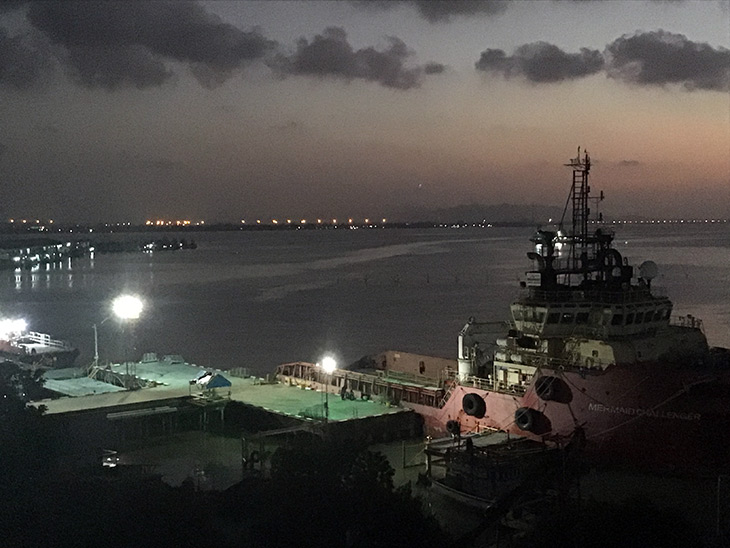 …and when the stars were shining…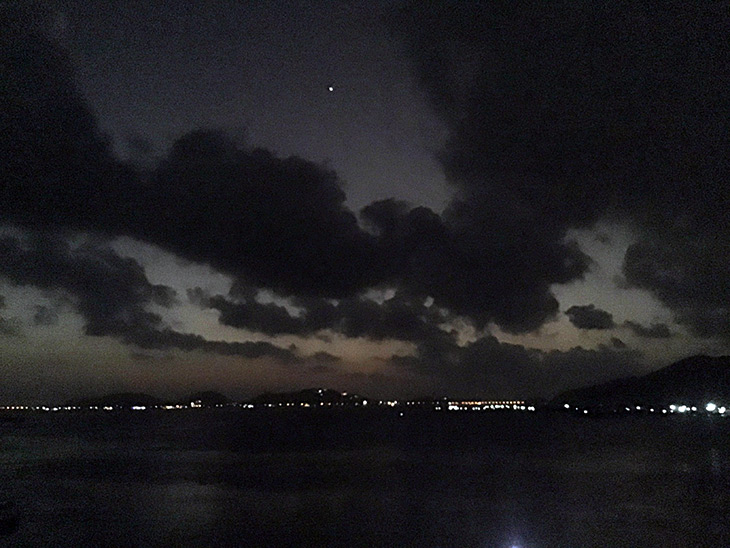 Then it was time for supper. I wasn't happy to find the hotel restaurant was closed. After a long day of driving and tootling, I like to relax in the hotel and retire early with a few beers. As it happened, the hotel did me a favor, as I quickly found I was on the edge of the old town, which is full of restaurants.
Being hungry and thirsty, I picked the first. The Blue Smile is a very short walk from the Lake Inn, and apparently features a rooftop area with lake view…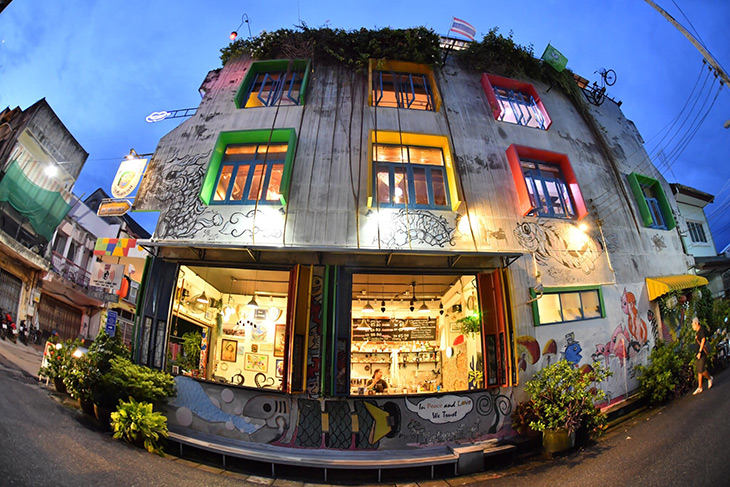 I sat outside at the front (left of photo.) It seemed nice enough on a warm evening. The restaurant is owned by a Canadian/Thai couple. Finding poutine on the menu was a bit of a giveaway.
Food was good. Beer was cold. It rounded out a nice evening. I shall return. But; back to the hotel…
As I wrote at the beginning, you stay there for the views but not much else. It's a bit old and grubby. Not excessively so, but it really could use some cleaning and renovation. But, I now find it hard to think of staying anywhere else when you can wake up to this…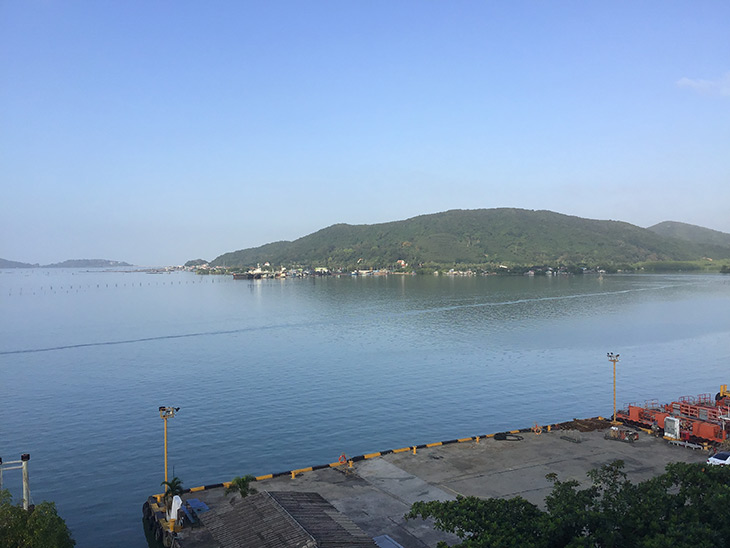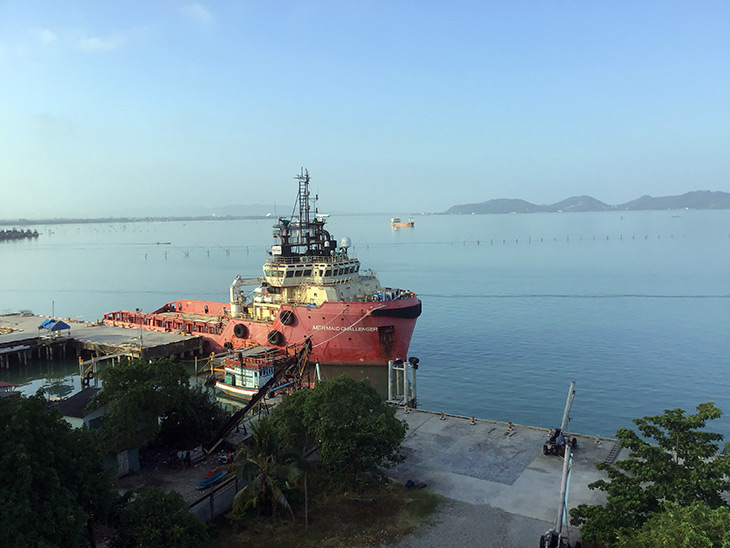 …and then wander out the front door to any one of a dozen coffee and breakfast places, also with lake view…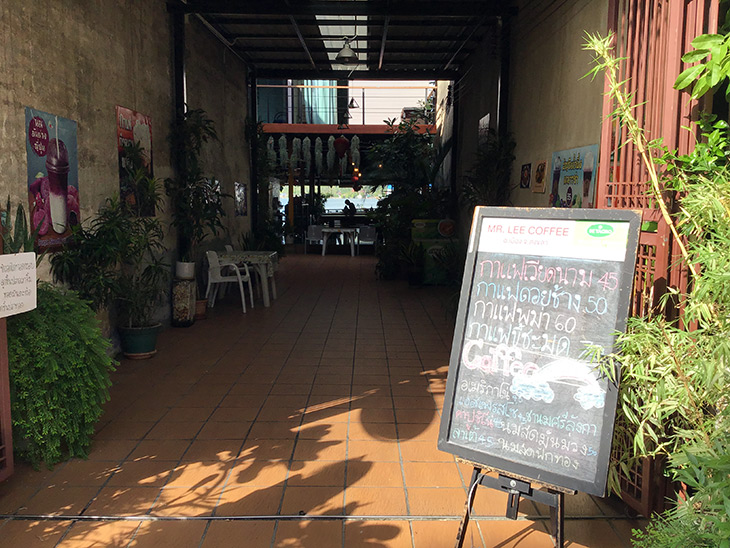 I just need to bring some dark glasses to wear when wandering around inside the hotel.
Plus; on my return journey, I had cause not to like the Boom Forest as much as I did. WiFi not working… no hot water late at night… and restaurant closed when it should have been open (and this place is in the middle of nowhere.)

So, I think I shall be returning to the Lake Inn – for the views and the nearby restaurants. Heck, it's less than three hours from home… I must just go back next week.
---

---