…Also Known As King Bhumipol Temple.
In a word (or two) … mind boggling. I know it's a bit early in the year to be thinking about my "Best of 2020" list, but for sure this place will be on it.
It's a chedi made from circular stainless steel tubing. Okay, there's a few straight bits in the main structure, but the overall effect is that everything is round…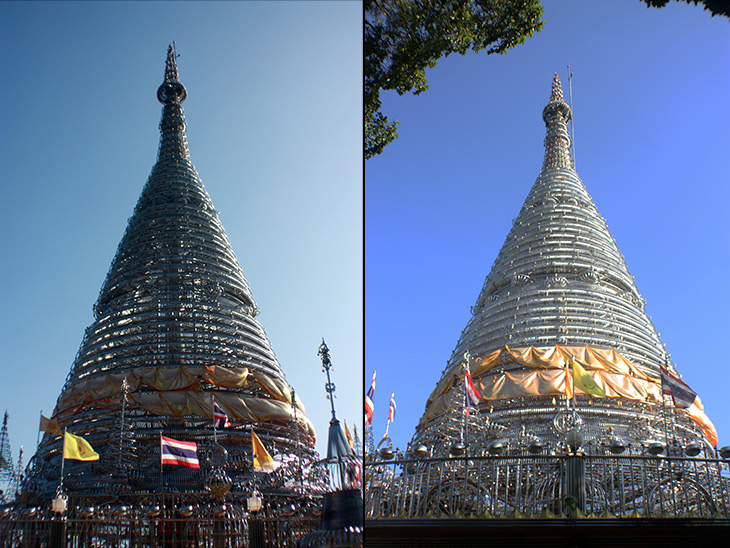 As you can see, it looks different depending on the direction of the sunlight. I wandered around the perimeter looking at smaller chedis…
…and gazing at the bottom of the main chedi, which seemed to be a series of portholes, with inner portholes, running all the way round, each guarded by a little Buddha statue…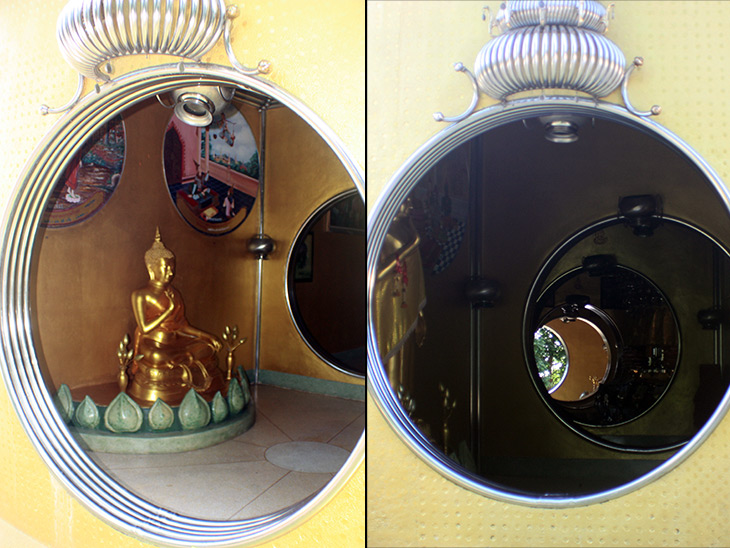 …while wondering if it was possible to go inside, and if there was some way to get to the upper level. I was the only person at the base, but I could hear voices above me. Workers or tourists, I didn't know. So I peered into this porthole…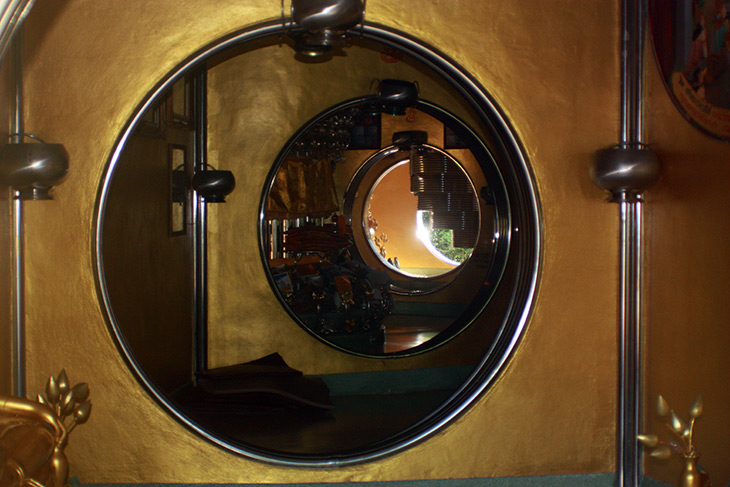 …and could see in the distance something that looked like a spiral staircase. So, carefully stepping through all the holes, I went in to investigate. Ah ha! Yes indeed. A staircase. So I went up, and emerged through the hole at the top, but not until after smashing my head on the stainless steel tubes that seemed to have been carefully placed for that very purpose…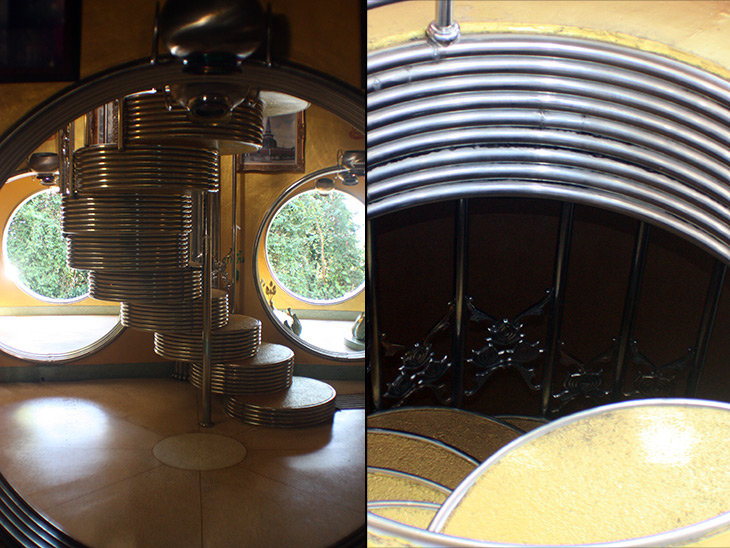 And here's what I found…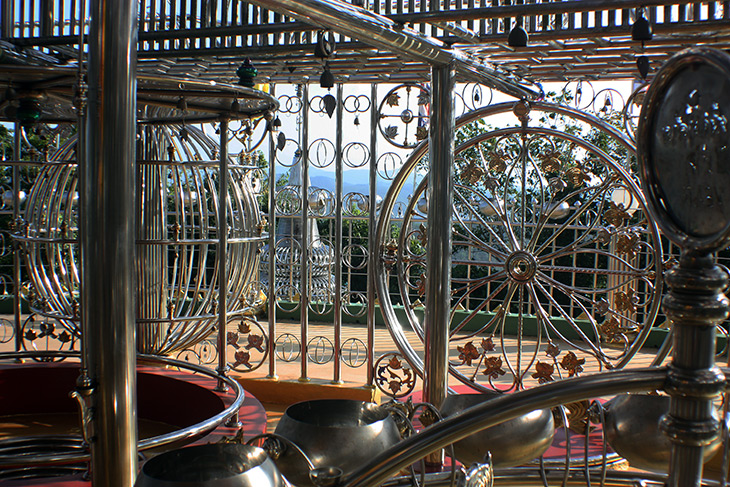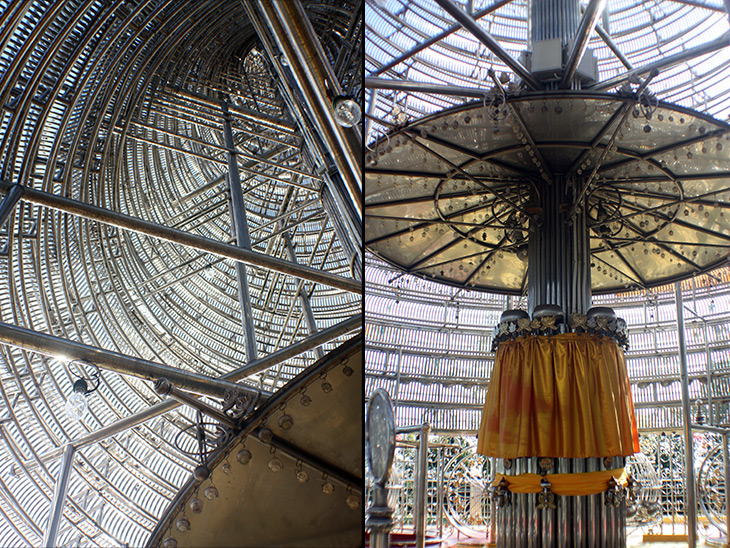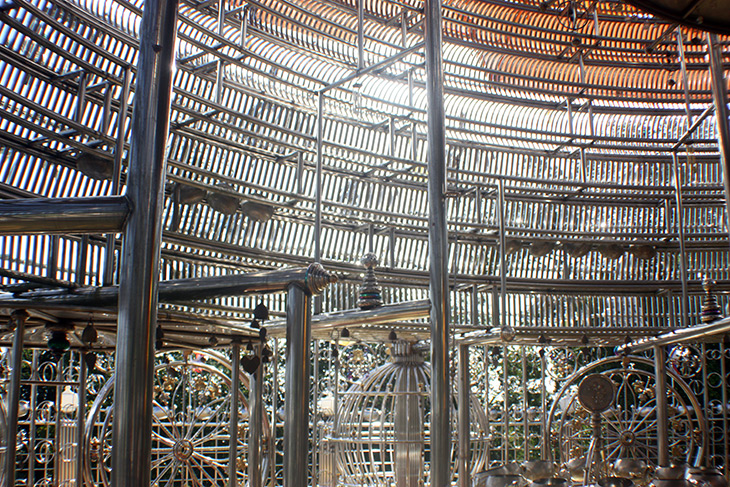 It's nothing short of spectacular.
Adding to the general mystique of the place, and what I'm afraid you can't experience without being there, is the gentle tinkling of the many small bells as they sway in the wind, plus some hypnotic background music that's not the usual Buddhist chanting, but more like new age music. Kitaro or Jean-Michel Jarre maybe. No, too loud. More like Andreas Vollenweider.
I never quite figured the full purpose of all the round bowls…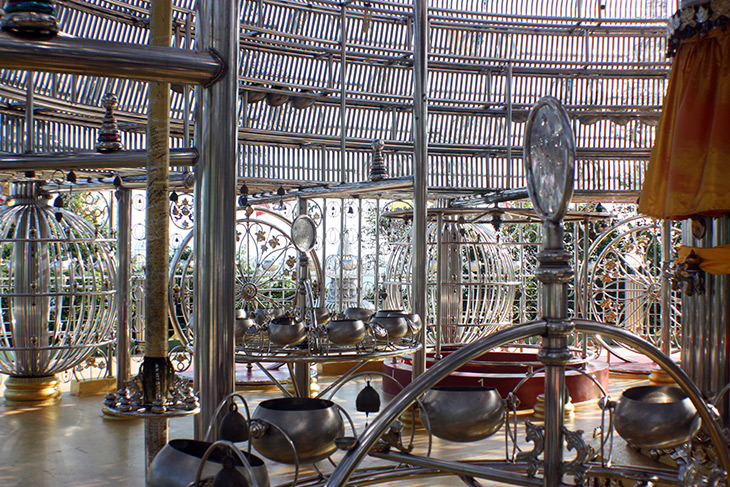 … but the general idea is you pick a month, which is printed on the round vertical plates, and then a date or day of the week, which is shown on the bowls, and you choose a specific date on which you want something to happen, like winning a lottery, or your mother-in-law finally croaking, and you drop money into the appropriate bowl. I never win lotteries and I don't have a mother-in-law, so I didn't bother.
So, I stood and stared some more…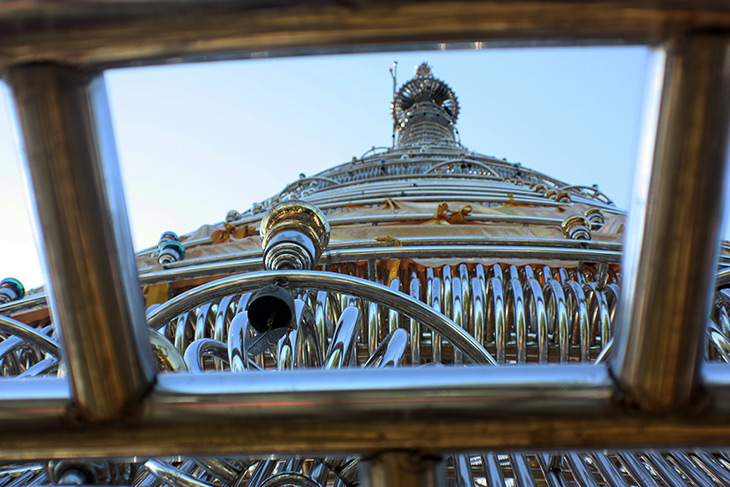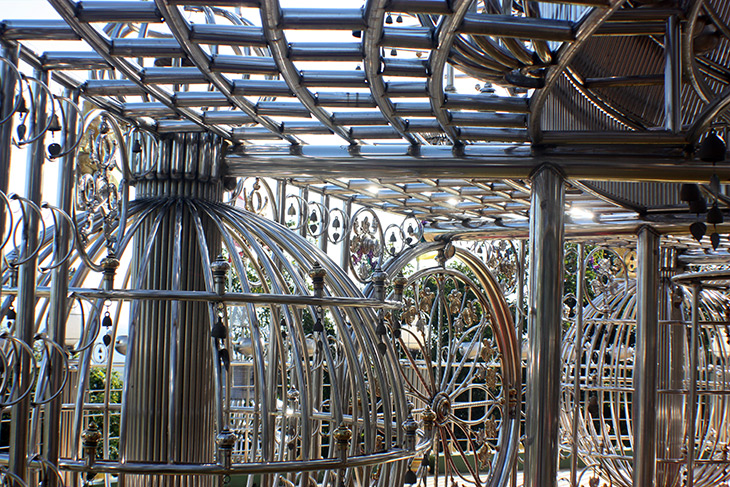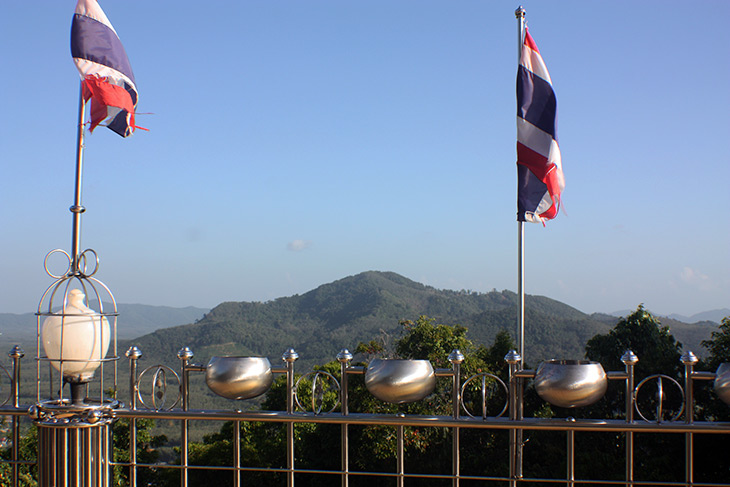 All that was left was to plunge back down one of the two holes in the ground…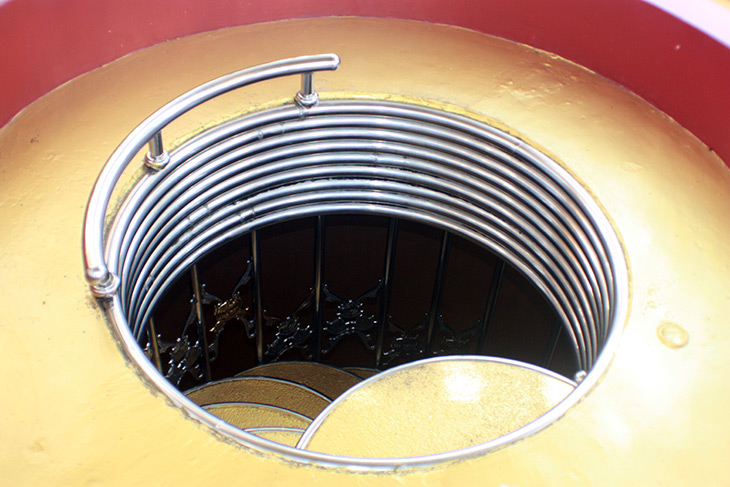 …which looked decidedly precarious. I watched an elderly lady, probably ten years younger than me, descend on her bum! Which was both sensible and inelegant in about equal measures. I survived.

Nothing more to say really, other than – it's breathtaking. Go find your bucket list and add this place.
---

---