…Krabi Riverside.
Now, if you've been paying attention, you'll be wondering what happened to days 4 & 5.
Okay, so, very briefly:
Day 4 – drive from Kuala Terengganu to Kota Bharu, grab some lunch in one of the large malls, pickup passport at Thai Consulate, drive to border, cross to Thailand on the ferry, and continue on up to Songkhla.
Day 5 – leave Songkhla and drive cross-country to Krabi. Actually, I arrived in Krabi much earlier than expected, and decided to head out the beach and jetty areas around Noppharat Thara. I was thinking of an aerial video, but there were so many people it would have been dangerous, and anyways I couldn't find anywhere to park.
So there. Now you know.

Day 6 though was a little more interesting. I thought about heading out to the beaches again, but I figured the hordes of people weren't going to magically vaporize overnight, so instead, I drove down into Krabi Town.
I like Krabi Town. It's a casual kind of place. No large stores. Lots of restaurants. And best of all IMO, the riverside views…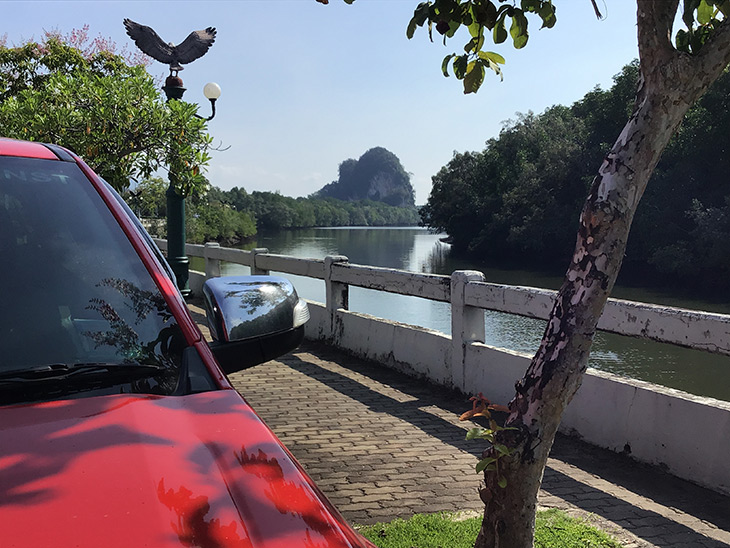 The riverside walk is much improved since I was last there – maybe five years ago. I walked for about an hour, finding small parks, and areas with statues and bits of artwork…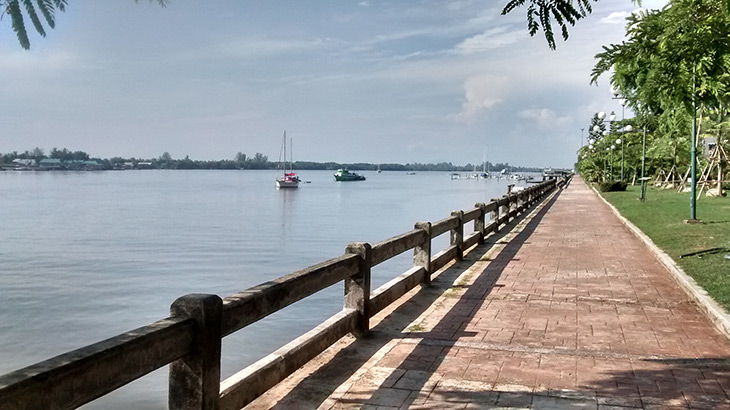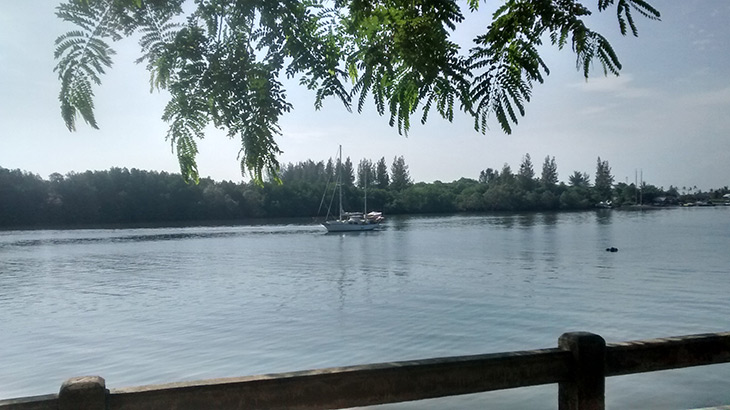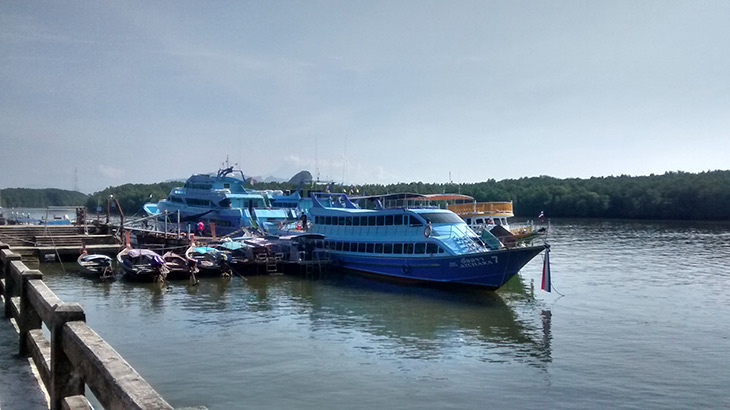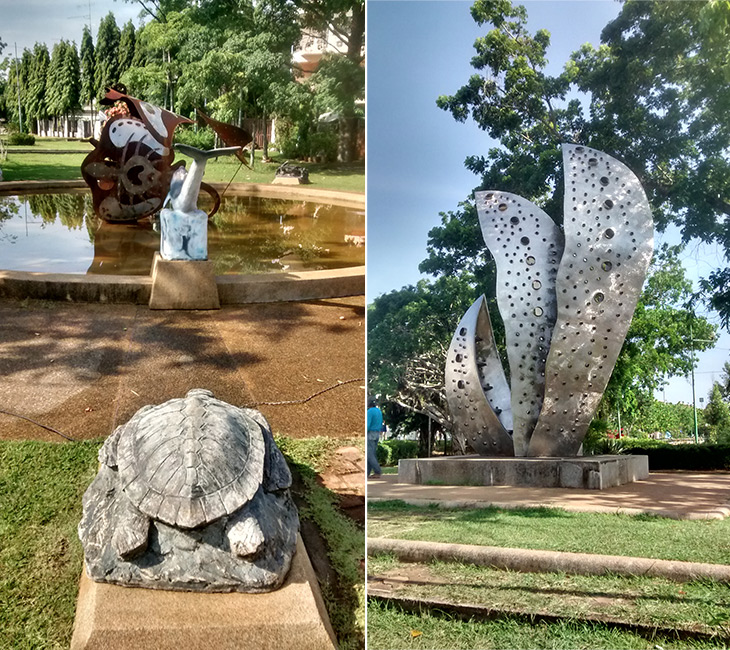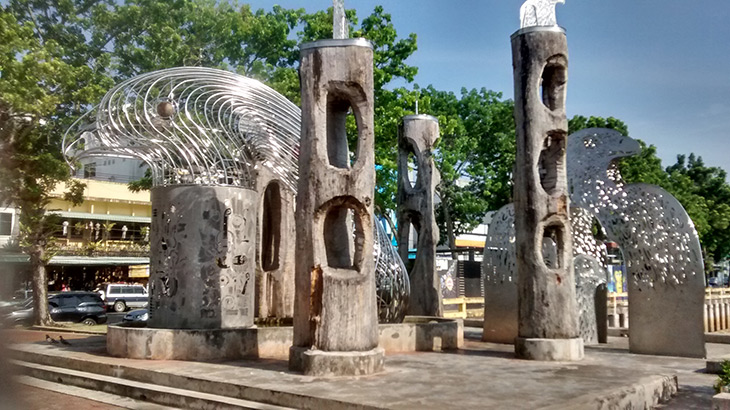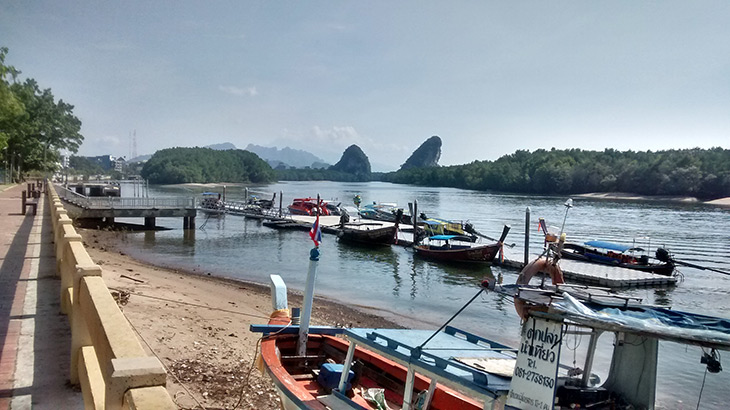 All very pleasant. I think next time I go, I'll stay in the River View Hotel. It'll give me more time to nose around the town. Also, it now seems to have a restaurant, which saves going out for breakfast. And, it's only about 100m from a restaurant which makes its own German-style sausages and serves draft Guinness! What more could I want after a long trip?

Anyways, after the walk there was just enough time to check out, to spend too much money in Makro, and to head to the ferry and home. Tomorrow I'll finish off the story with a review of the hotels.