…In The Middle Of Nowhere.
And you're thinking "Not more photos of wats." Well; you don't have to look at them.
I guess I'm a sucker for the bright red & gold colors against a blue sky.
After leaving the Tiger Temple I had every intention of not stopping again before reaching home. I had about an hour of secondary roads and an hour of expressway to go, and if you're a regular reader, you'll know I had every intention of arriving home before Beer O'Clock. But there I was, zipping along somewhere in the middle of nowhere when I had one of those "Oh Wow!" moments. I spotted the bright colors out of the corner of my right eye and just had to reverse back to take a better look…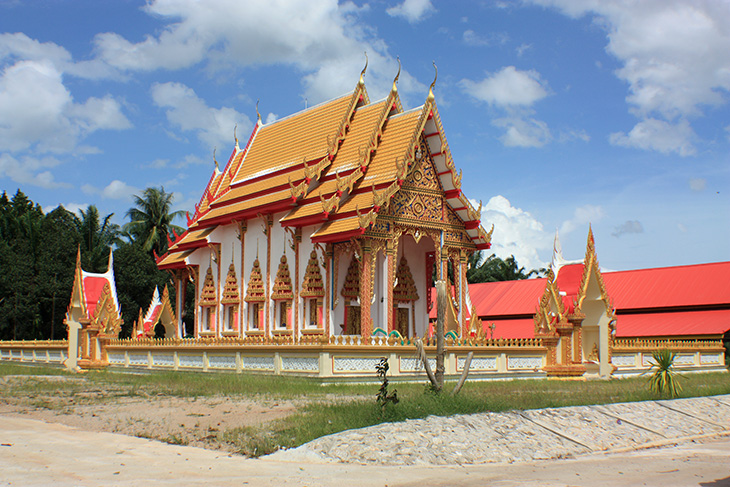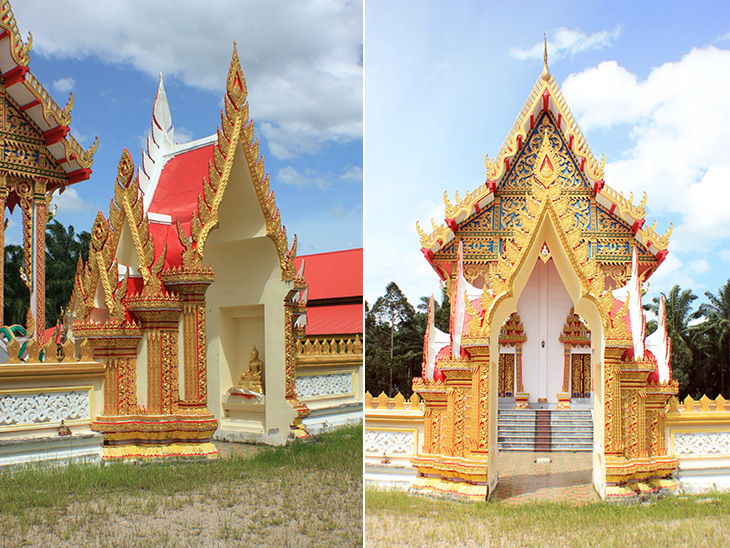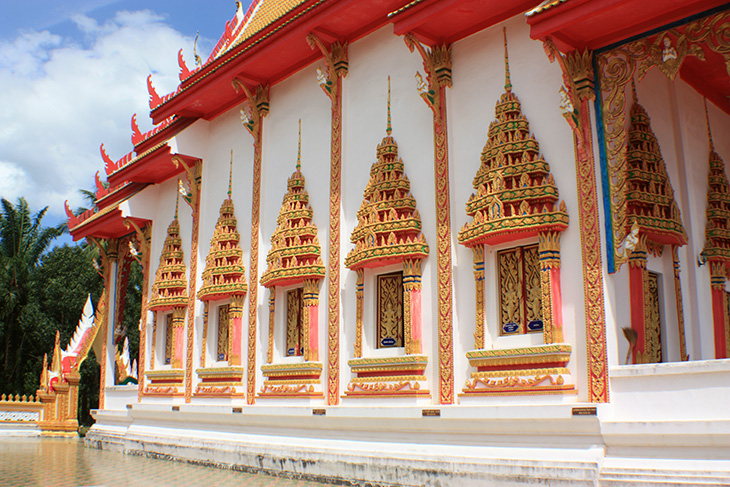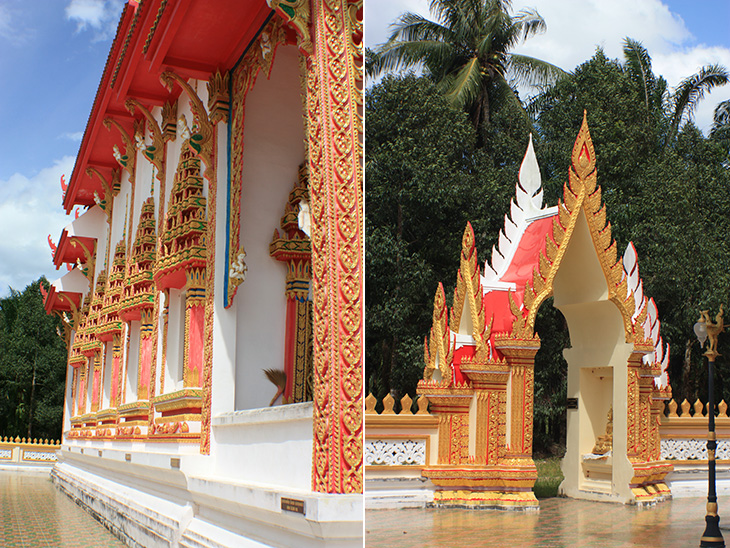 The place was deserted, and as I wrote above, in the middle of nowhere, so much so that when I started to write this article, I realized I had no idea where the wat actually was. Just – somewhere on the way home. So, I had no idea what to call it, and no chance to add the "Where Was I?" map link below.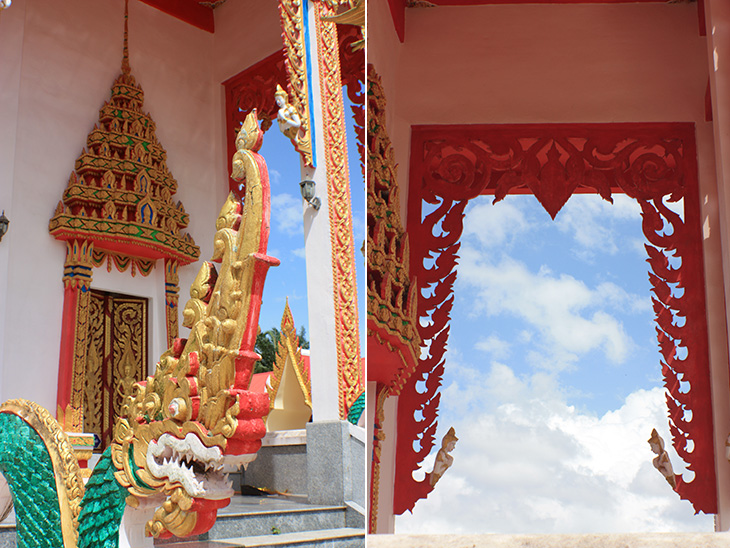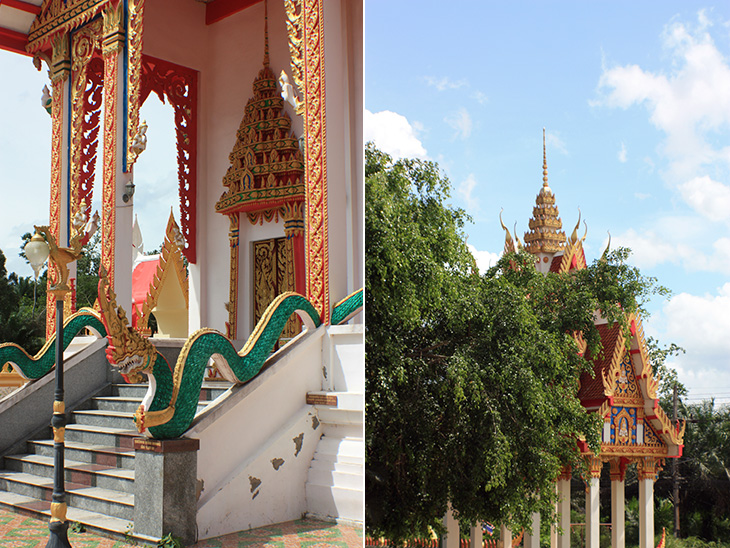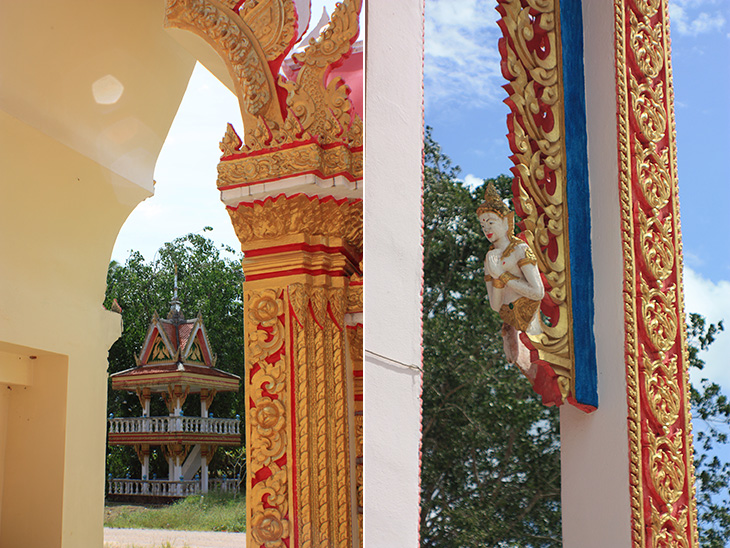 And so began the Great Google Maps Hunt.
I knew I was somewhere between the Tiger Temple and Highway 44, but that was just over 100kms. I tried clicking on every "Buddhist Temple" image on Google Maps, but there were either no photos, or they were clearly not this wat. So I resorted to Google Earth, thinking the golden roof would show up on a satellite image. That didn't work either. It was just too much distance to cover.
Then I thought about the meta data that gets stored with the digital photographs. Unfortunately my Canon DSLR doesn't have GPS chips, otherwise that would have been the obvious place to look. But the camera does store the date and time, which helped me to discover there were thirty-eight minutes between the last Tiger Temple photo and the first at the mystery wat.
From that I could figure how far I might have travelled, allowing for time to get into the car, out of the temple, and getting out of the car having reversed back to temple #2. Thirty minutes max. And let's not debate how far I might have driven in thirty minutes!
But that did allow me to focus on a ten kilometer stretch of road on Google Earth, and indeed find the golden roof. Mystery solved. It took about as long as it had taken me to drive from Krabi to home!

So, Where Was I? …