Just over seven years ago, I was in Italy. The idea was to tootle around Tuscany. But arriving in, and departing from Rome, meant that other parts of the country were visited too.
I must confess, I fell in love with Umbria. But, tootling in Umbria doesn't have quite the same alliterative quality.
You see; Tuscany is very much an in-your-face, oh-wow-look-at-that, kind-of region. Fascinating villages every five kilometers just waiting to be explored; vineyards and olive groves in between. At the end of each day, looking through hundreds of photographs, it's hard to recall which village was which.
Umbria though is much calmer. Gentle rolling hills, large areas of farmland, fewer towns and villages – ones that make you feel hmm, nice, rather than assaulting your senses.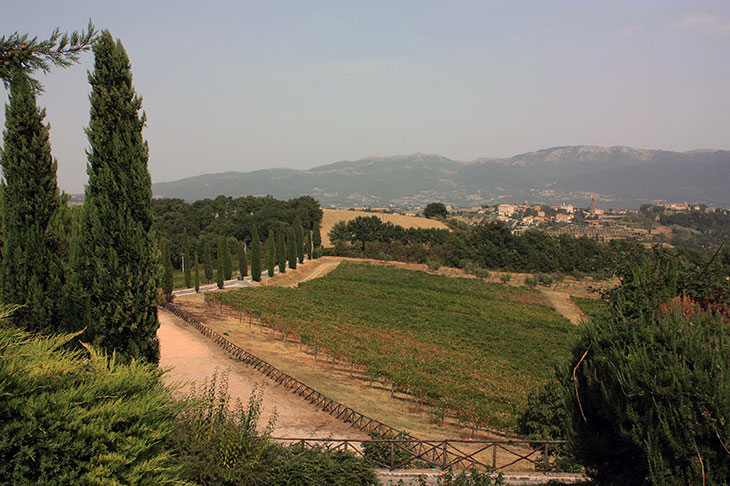 Spectacular foods and wines that can be enjoyed to the full, given the slower pace of life, and at a noticeably lower price than the tourism-centric Tuscany.
But, it's Tuscany I want to talk about. And one town in particular. The somewhat tongue-twisting town of San Gimignano, that with it's distinctive hilltop setting, is visible from several kilometers away in all directions. Although all the Tuscan towns have their unique features, this one is rather more unique – which is probably linguistic nonsense, but you know what I mean.
It has towers. Fourteen of them. In fact, it's known as the Town of Fine Towers. However; there used to be 72, but the construction which went unchecked from about 1200CE to the middle ages, got a little out of hand. The rich merchants tried to out do each other by building more and ever higher towers to display their wealth. I guess they all went around shouting "mine's bigger and fatter than yours" but in Italian, or maybe even Latin. Boys will be boys.
But this was all stopped somewhere around 1400CE when the local council decreed that no tower was to be taller than the the Palazzo Comunale. So, many towers were abandoned, some fell down, while others were reduced in height to meet the new regulation. No bad thing. Fourteen is enough.
Aside from which, it can't have been much fun living in them. The early ones had rooms that were 1 x 2 meters, with 2 meter thick walls. Sensibly, the kitchen was the highest room, in case fire broke out.
Here's some pics…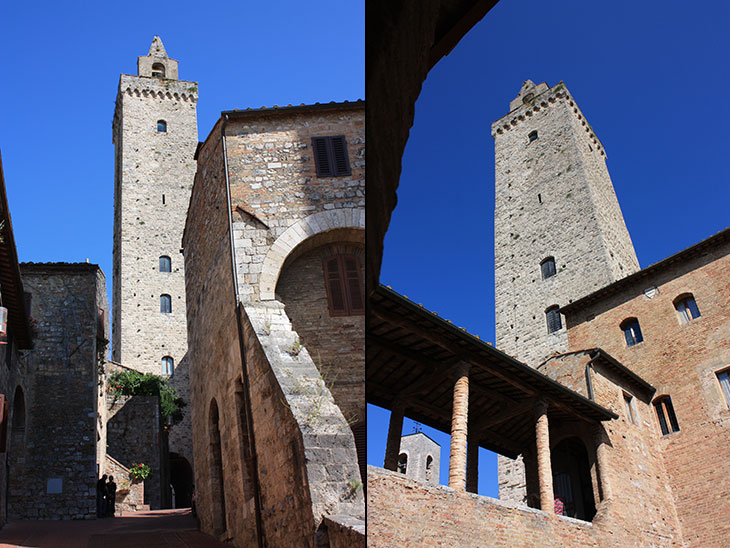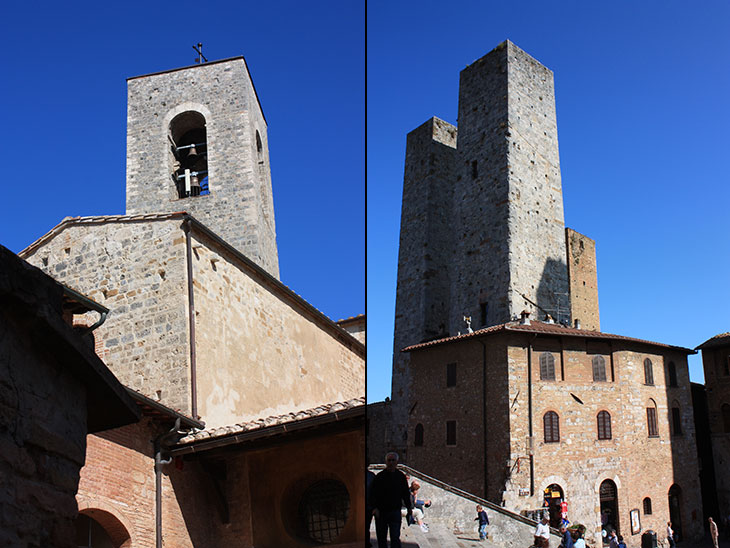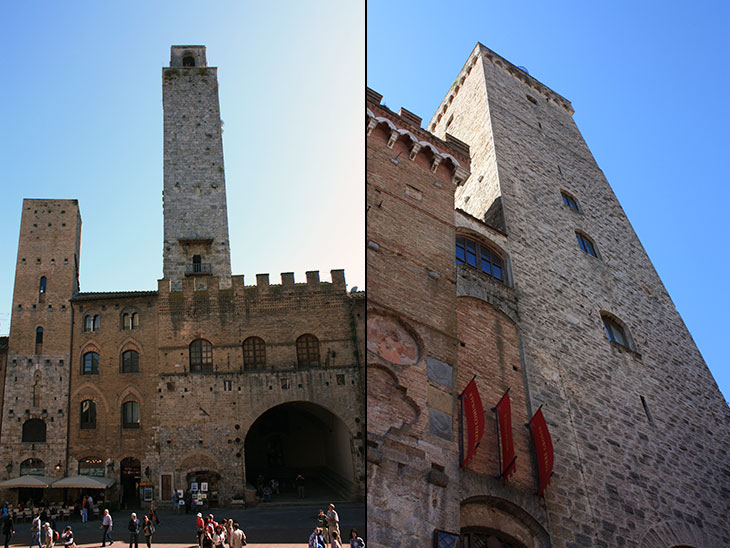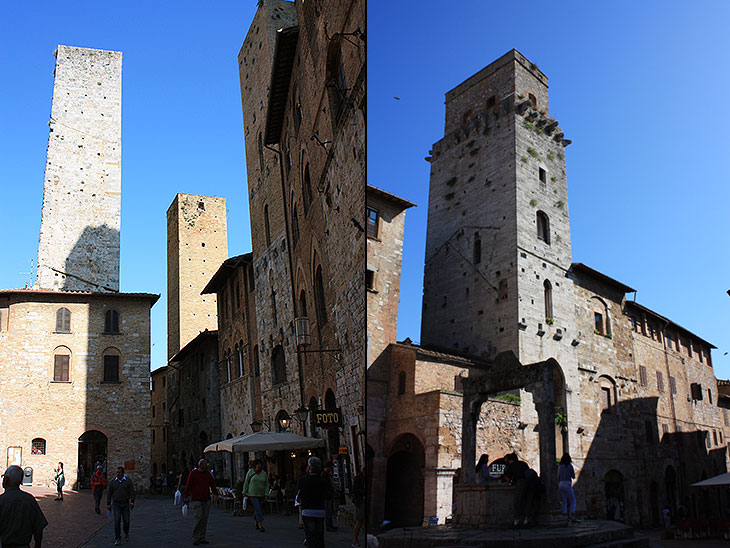 The rest of the town is worth seeing too..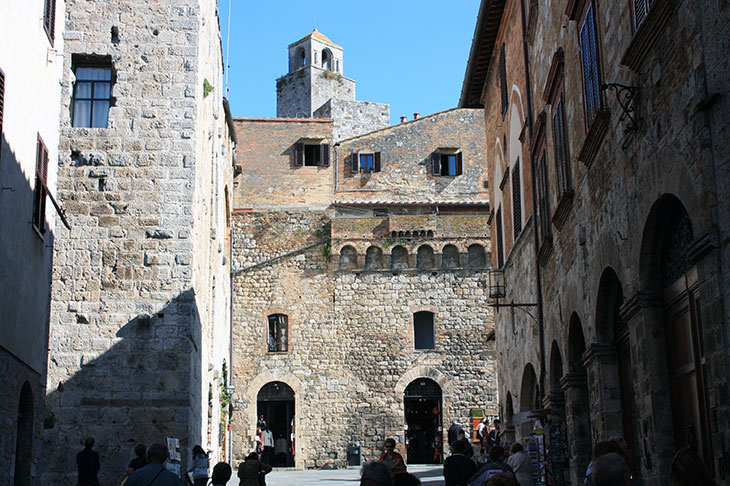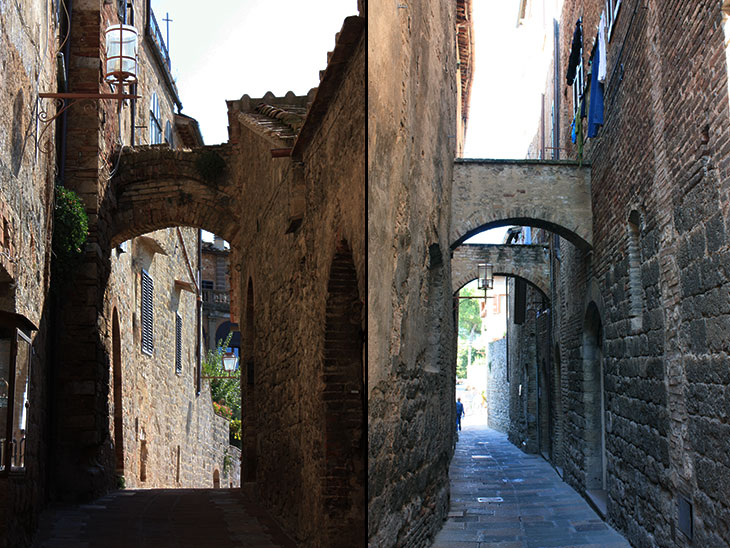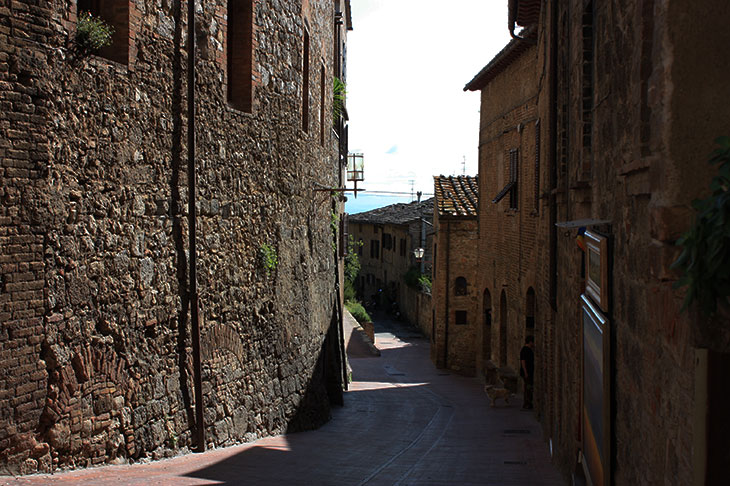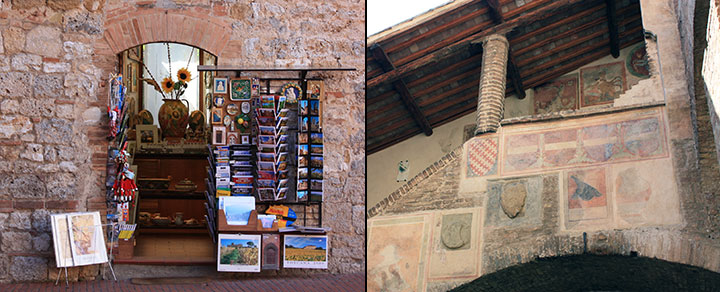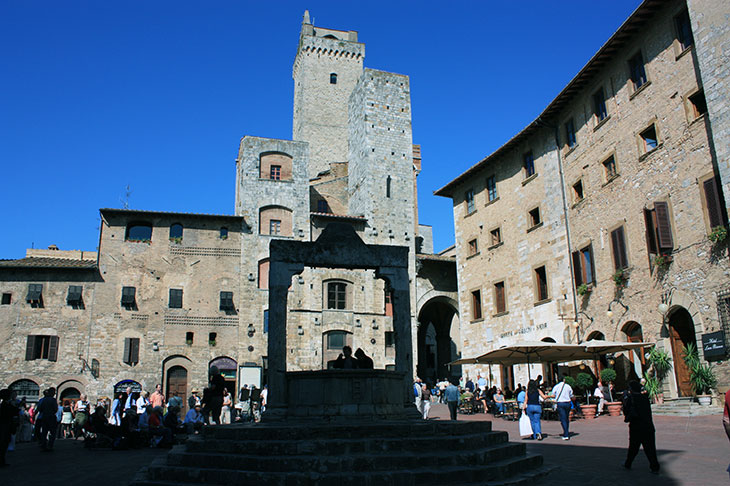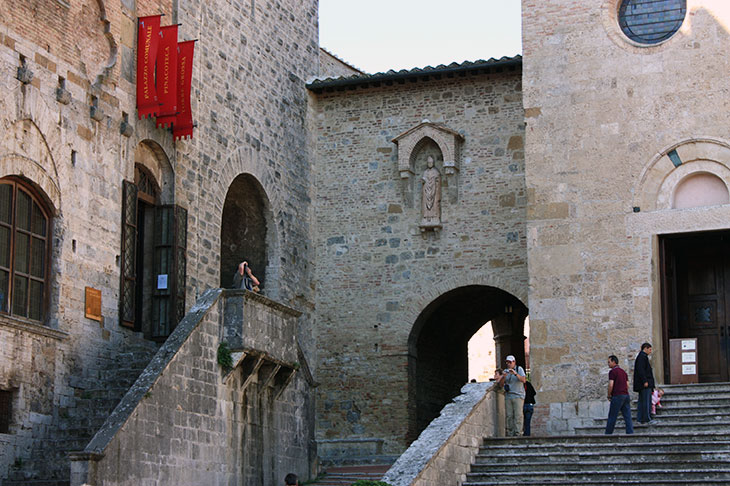 …but if you go, make sure you go early. As one website warns – outside the town there's parking for 150 buses, and it's often full.

Now you know why I prefer Umbria.