I guess it had to happen. Facebook is taking over the world of communications. If you don't have a Facebook account you're probably not alive!
Actually, Twitterings is not on Facebook, but Twitlettes is. Twitlettes are small Twitterings. Things that don't really belong in a blog. Just quick updates to say where I am, what I'm doing, and what's coming soon.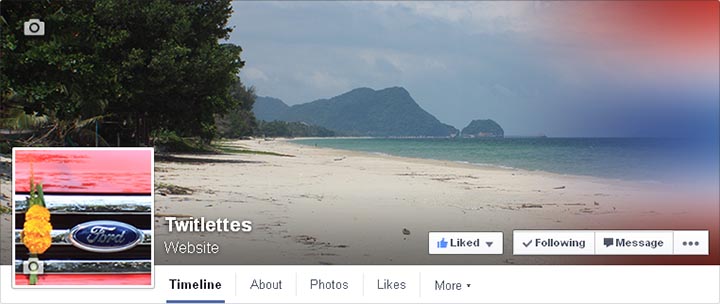 Plus, I'll be posting links to new Twitterings articles, so you'll know when there's something new to read. I'll also "Share" articles about Thailand that may be of interest.
And, since Facebook's disk space is free, I'll be posting larger photo albums, with way more pix than in my blog. Right now I'm trying to play catch-up, so you may feel overwhelmed with new material. It shouldn't take me more than a couple of days.
So, why not check out Twitlettes right now at https://www.facebook.com/twitlettes
Please click 'Like' and 'Share' with your friends. Many thanks.